Anaheim Wyndham Garden Grove
"Love this hotel and will definitely stay there again. The rooms were clean and beds were extremely comfortable. The breakfast buffet each morning was phenomenal and Jackie was our favorite and the best server. Had all the amenities we needed, great atmosphere, everyone was knowledgeable and helpful. The shuttle to Disneyland ran so often we didn't need to worry about getting a ride at any time."
- Ginny N.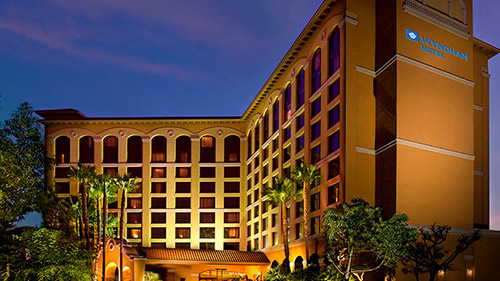 Holiday Inn Anaheim Resort
"They were friendly. Every time we left the hotel they said to have a nice day and when we returned they said welcome back and to have a good night. They checked in regularly to see how we were doing which is new to me."
- Ashley-Mar R.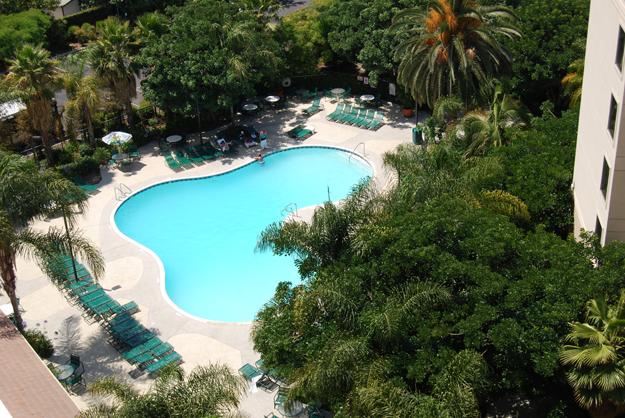 Clarion Hotel
"My family and I really liked this hotel. We had the large studio room with two beds and a sofa bed. Perfect for us four adults. The hotel package came with free parking and free hot breakfast, which was great. Close to Walgreens and CVS. Found a short cut to the hotel using Hotel Way off of Katella, this is helpful when the cars start piling up to go to the Disneyland Toy Story Parking across from the hotel.
To get to Disneyland, I suggest walking across the street to the Toy Story parking lot and catching the free Disneyland shuttles to the park. I gave the hotel four stars because the bathroom needs some updating. I would definitely stay here again. Just note that the hotel is right next to the convention center and I am not sure how busy things get when there is a big convention going on."
- Michelle I.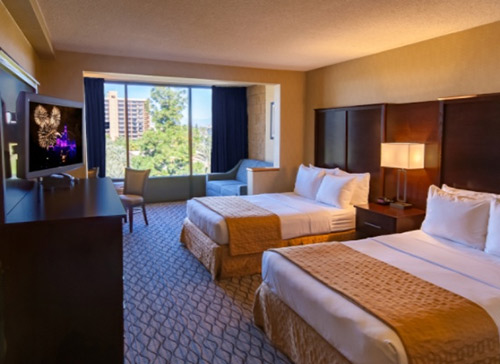 Staybridges Suites Anaheim at the Park
"This hotel is family friendly. We stayed for five nights with a 4 and 1 year old in a one bedroom queen suite. Check in was quick. Rooms are clean. The hot breakfast is good, they have a decent selection of things to eat every morning. There is not a lot of seating during peak breakfast hours in the dining area, but you can bring you food back to your room, which if you have little ones, is very convenient. A crib was provided upon request for free.
We walked to Disneyland every day. If you take Ball to Disneyland Drive it leads you to Downtown Disney. The walk to this point is about 10-15 minutes and then walking through Downtown Disney to the parks is about another 10. Keep in mind you have to go through security at Downtown Disney, so it was about 30 minutes. The kitchen was adequate, we used the full sized fridge and cooked once or twice. The beds are comfortable. The staff is attentive and friendly."
- Rachel L.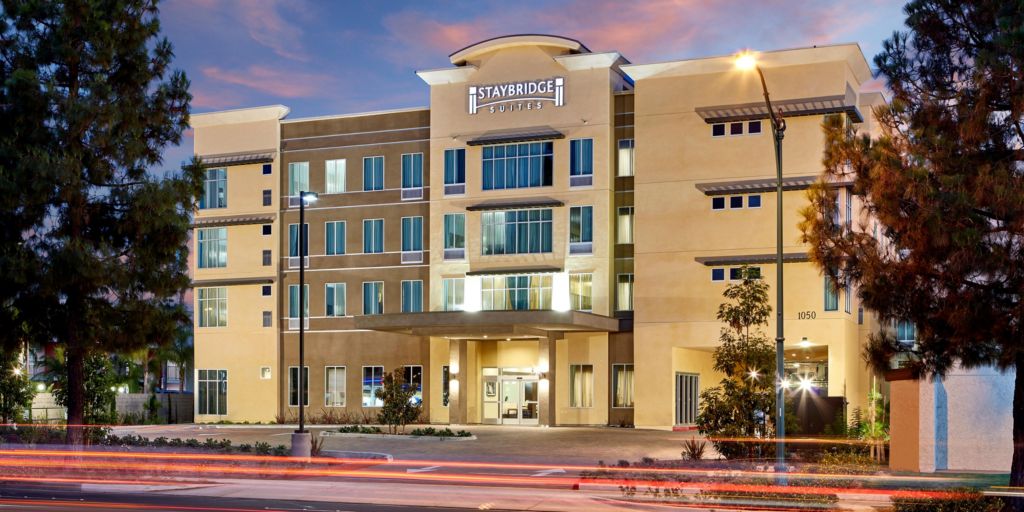 The Anaheim Hotel
"We love staying at this hotel. The pricing is reasonable and it's walking distance to Disneyland. The staff is always friendly and helpful as well. They are currently updating the building since it is a little older, but we didn't hear any noise from the construction."
- Michele B.
Best Western PLUS Park Place Inn
"Our room was the closest to Disney with everything within walking distance. Free buffet breakfast helps save money, money that can be spent elsewhere. Staff was helpful with an y questions."
- Kevin T.
Hyatt Place at Anaheim Resort
"We loved this hotel and it was very nice and clean. The staff were all great and we would stay again most likely! The pool was a good temperature for my small kiddos too! The room we stayed at had 2 queens and a sofa sleeper - the little sofa was like a little sectional sofa (L Shaped), so I was actually able to make a small bed on the L part for my toddler so she didn't roll off the sofa sleeper mattress."
- Shelby L.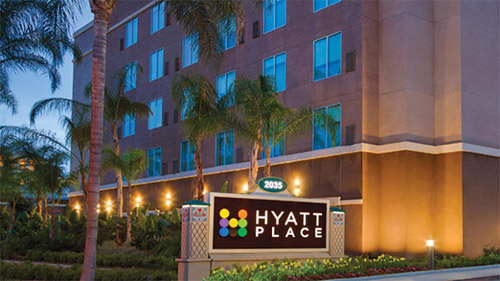 Have you stayed at any of these properties before? Let us know in the comments below! We love knowing our guests are having a great time on their vacations, especially since where you stay is such a big part. Let us help you decide on the perfect place for your next vacation to Anaheim. Give our agents a call at 855-GET-AWAY to take advantage of reduced hotel rates and discount Disneyland tickets.

Check out these other guest reviews: