There are so many ways to see the princesses at Disneyland. Today we're sharing details on the new Disneyland Princess Breakfast. Also, find out 10 other ways to have a princess experience at Disneyland - all included with your theme park admission.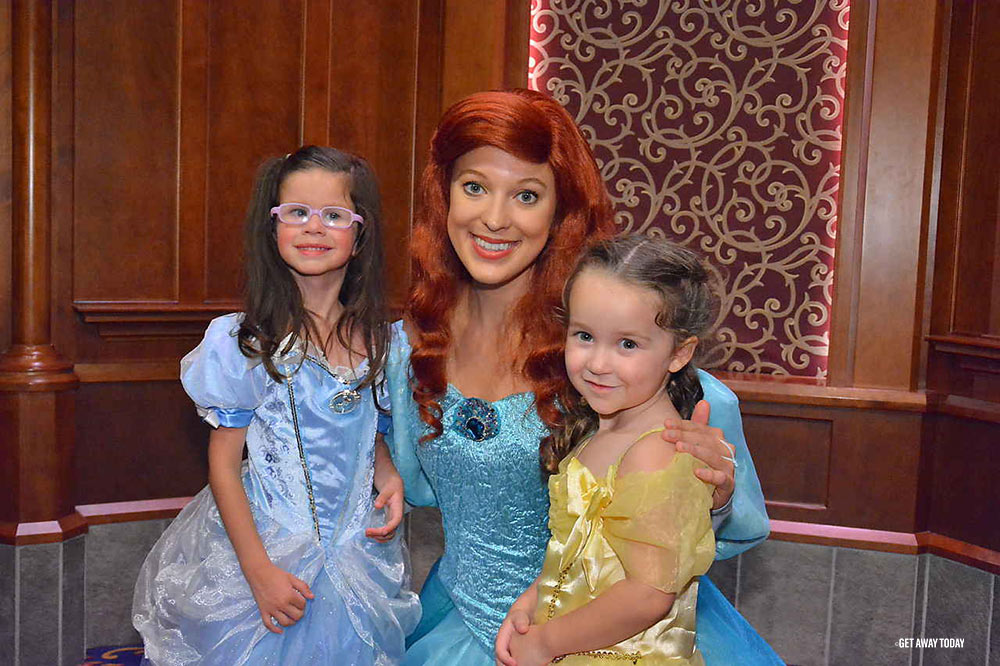 Recently there has been a lot of talk about the new Disneyland Princess Breakfast. Today we are excited to go into detail about the whole experience. But, this article is about much more than that. We are going to cover how to see all of the princesses at Disneyland. Some of these ways to see the princesses are pretty common, but others are more obscure that you may not have known about.
We decided to make a video to go into details about all things princess at Disneyland. Enjoy!
Whew - that was a lot of information! We don't want you to forget any of it, so we've compiled all of the points from our video.
First, let's review the new Disneyland Princess Breakfast - which is so much more than what you'd expect from a traditional character breakfast. It is high end, and much more exclusive and personal. In fact, Disney is billing it as a "once in a lifetime experience."
Disneyland Princess Breakfast
Where:
For starters, the new Disneyland Princess Breakfast takes place in one of the nicest restaurants in the entire Disneyland Resort, Napa Rose. This award-winning restaurant is located inside Disney's Grand Californian Hotel & Spa.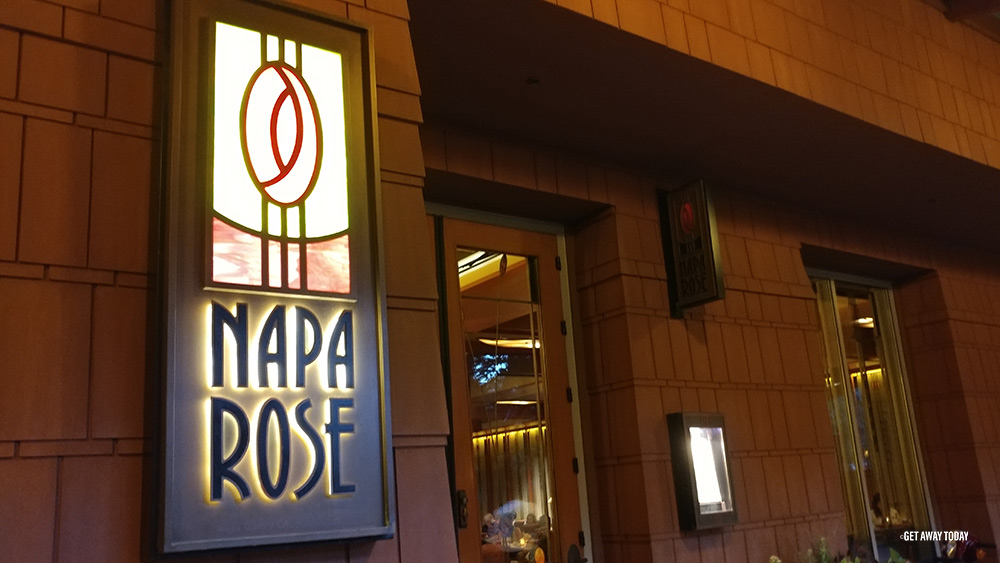 When:
The Disneyland princess breakfast will be available beginning March 30, 2019. The breakfast will be available Thursdays - Mondays only from 8am-12pm. Reservations can be made 60 days in advance online or over the phone.
What:
The Disney Princess Breakfast Adventures is a full experience that includes a 3-course meal, one on one time with multiple princesses, exclusive Disney princess story telling and activities, and a premium gift to take home.
Menu:
The menu for the Disney princess breakfast seems to be more of a brunch style menu. The first course offers a choice of cold items, like pastries or fresh fruit. For the second course you can choose from hot items like short ribs or shepherd's pie for adults, or sliders or mini chicken and Mickey waffles for kids. No three course meal would be complete without delectable desserts.
Cost:
The price is $125 per person plus tax and gratuity. Adults and children are the same price.
We realize that the price point, and even the time commitment, may not be for everyone. But, it sure would be special for a mother/daughter experience or a birthday celebration. If you're looking for something for the whole family, there are four traditional Character Dining options. Choose from Mickey's Tales of Adventure Buffet (at the Storyteller's Cafe at the Grand), Minnie and Friends at Plaza Inn (inside Disneyland), Goofy's Kitchen (at the Disneyland Hotel) and Donald Duck's Seaside Breakfast (at Disney's Paradise Pier Hotel).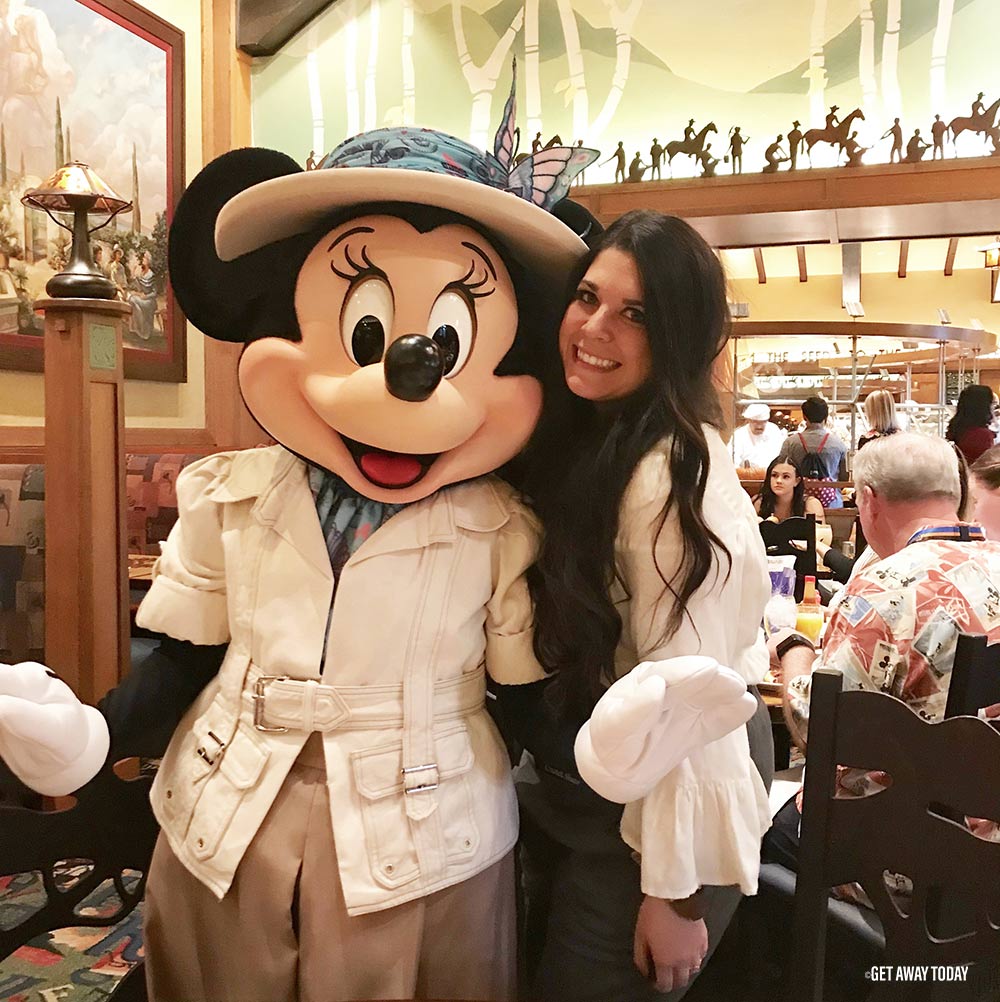 If you're looking for the full Princess experience, there is so much to do at the Disneyland Resort! In fact, we've put together 10 ways to meet the princesses at Disneyland that are all included with your regular theme park admission.
10 Ways to Meet the Princesses at Disneyland
1- Princess Fantasy Faire Royal Hall - There are typically three princesses at a time for one of the best princess meet and greets at the Resort. Cinderella and Snow White can often be found here, but princesses do rotate out. Check the app for daily princess greeting times.
2- Story Telling at the Royal Theater - This cozy outdoor theater rotates between Tangled and Beauty & the Beast daily. Shows last for 22 minutes and will often include a casual meet-n-greet after the performance for those that watched the show. It is a fun and intimate way to hang out with Rapunzel and Belle.
3- Frozen - LIVE at the Hyperion is a can't miss show in Disney California Adventure Park. You'll see Anna and Elsa at their very best in this nearly an hour long Broadway caliber production. There's not a bad seat in the house, but you'll want to get there early if you want to sit in the Orchestra seating.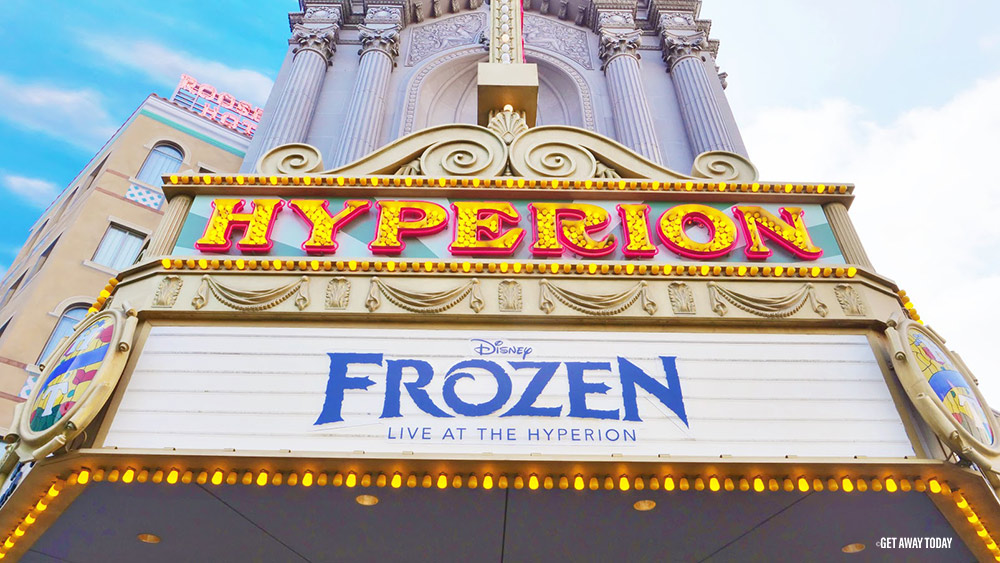 4- Anna and Elsa's Royal Welcome - This popular meet and greet is located inside the Animation Buliding in Disney California Adventure Park. It is adorable, and both sisters spend quality time with your family. If you go early in the day, sometimes Olaf is there with the royal sisters as well. It's a must for any Frozen fan.
5- Mickey and the Magical Map - Tucked away in Fantasyland, you can see some of the harder to find princesses at the Fantasyland Theater. Mulan, Tiana, Pocahontas and Rapunzel can all be seen singing and dancing in this 22 minute show.
6- it's a small world - Did you know that you can find many of the Disney princesses among the classic dolls in this darling attraction? Watch for Alice and Cinderella near England, as well as Jasmine flying with Aladdin on the magic carpet.You can also find Ariel under the sea.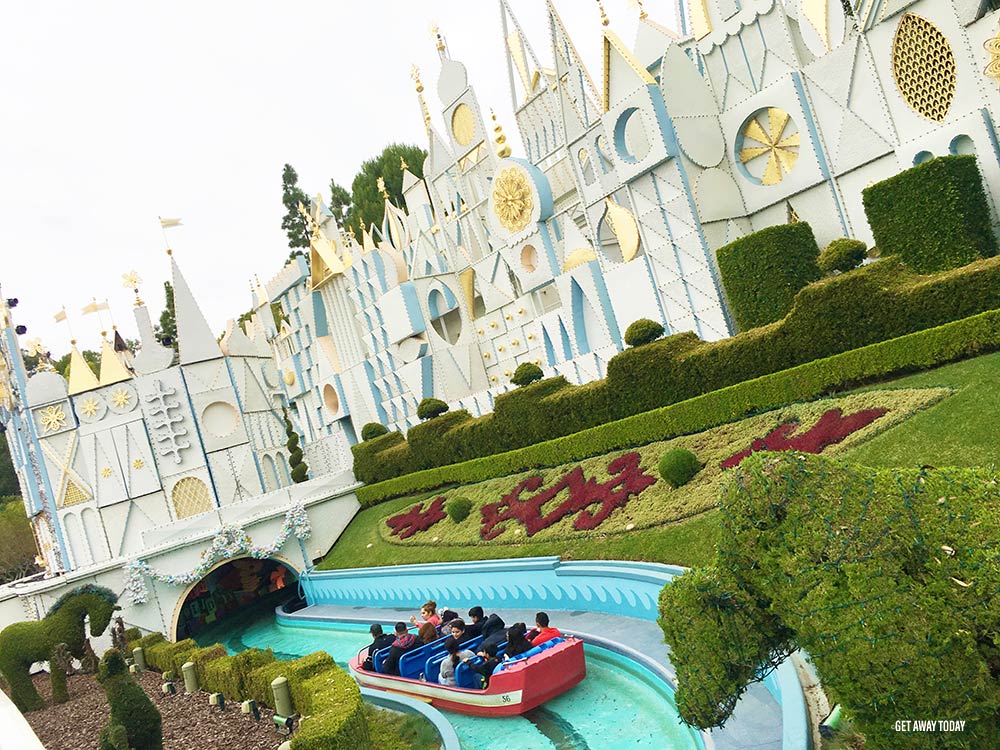 7- Hang out in Fantasyland. Ride attractions like Snow White's Scary Adventure or walk through Sleeping Beauty's Castle (temporarily closed for a major refurbishment scheduled to reopen in "Spring 2019"). Keep your eyes open while you're in the area. If you hang around long enough, you're likely to catch a Disney princess or two walking around. Belle and Beast can often be found roaming around, which is especially fun if you're dining al fresco at the Beauty and the Beast themed Red Rose Tavern.
8- The Little Mermaid - Ariel's Undersea Adventure. You can spot everyone's favorite underwater princess throughout this fun attraction. One of the best things about this attraction is that it's a full six minutes long, which is one of the longest "dark" attractions.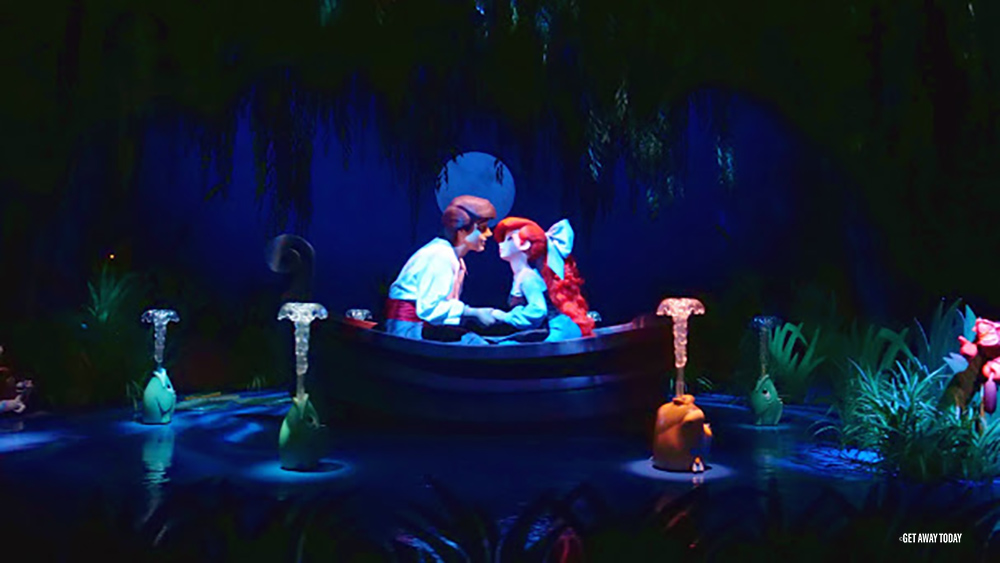 9- Storybook Land Canal Boats - This attraction takes you on a tour of the princesses' homes. You'll find miniature versions of Arendelle, Cinderella's Castle, Snow White's cottage and more on this charming journey.
10- Don't rush into or out of Disneyland Park. Oftentimes multiple princesses will be greeting guests as they enter and exit the park before you even get to Main Street U.S.A..
As a bonus, oftentimes, the Princesses are incorporated into seasonal entertainment like Mickey's Soundsational Parade, Mulan's New Year Processional, Paint the Night Parade, World of Color and more. You'll always want to check the official Disneyland calendar to see what's happening during your Disneyland vacation.
Booking your Disneyland princess vacation
We want you to feel like royalty when you book your vacation with Get Away Today. We'll help you plan a vacation fit for a princess and take care of you every step of the way. You can find all of our Disneyland packages online or over the phone at 855-GET-AWAY. And remember, if you travel by May 23, 2019 (excluding April 14 - 22), you can save up to $111 per ticket! We'll always make sure you get the best value out of your vacation.