As your local travel experts, we always get asked when the best time to go to Disneyland is. We shared our answer along with some fun tropical destinations on Good Things Utah, one of our favorite local TV shows.
Jen Dunyon, our VP of Communications, recently appeared on Good Things Utah to share some planning tips for your next Disneyland vacation. We loved the spot so much that we wanted to share it all with you. You can watch the entire spot here:
Here are the highlights from her spot with Good Things Utah:
The best time to go to Disneyland really depends on what your family is looking for. If you want fewer crowds, then off-season months like January, February, May and September are great times to go. As a rule-of-thumb, any time most kids are in school is generally a slower time to visit the Disneyland Resort.
Those months might not work for your family if you want to experience the longest hours in the park. Spring Break, summer and the holidays are typically when Disneyland has the longest hour. Your family will be able to enjoy all the entertainment the resort has to offer as well as fewer ride closures, if any.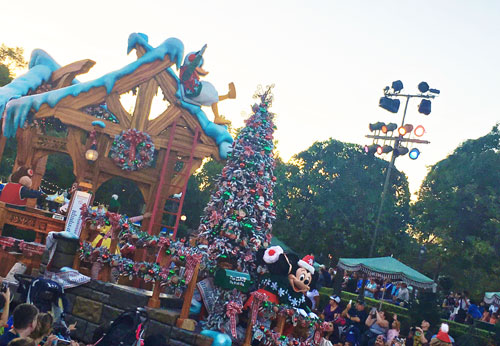 Many families want to spend a part of their holidays at the Disneyland Resort. You'll find Halloween Time at Disneyland from mid-September through Halloween Night. Mid-September is a great time to go if you want to experience Halloween at Disneyland with fewer crowds! The Holidays at the Disneyland Resort is another prime time to visit. From mid-November through the beginning of January, your family will be able to take part in all sorts of seasonal entertainment, ride overlays and delicious food.
Don't forget that you can book your Halloween or Christmas trip to Disneyland with only $125! By booking sooner rather than later, you'll be able to get the best availability and pricing on your hotel and tickets. Plus, it gives you plenty of time to save and plan. You could even plan a Christmas trip as a surprise gift for your family this year!
This is also a great time to book for tropical destinations. Puerto Vallarta in Mexico is quickly becoming our top destination for the year, with a wide variety of resorts and activities for families. The ruins in Riviera Maya are another popular spot, making your beach vacation as adventurous as can be. You can never go wrong with the sunny beaches in the Caribbean or Hawaii, either!
The best part about booking a tropical trip right now - besides getting out of the cold obviously - is that you can save an extra $100 on your 3-night or longer stay in Mexico, Hawaii or the Caribbean. That's on top of our already great deals for travel now through July 31st! All you have to do - other than choose your favorite beach of course - is use promo code GAT0117 when booking. The $100 will automatically be taken off any 3-night or longer package that's a minimum of $1000 and booked by January 31st.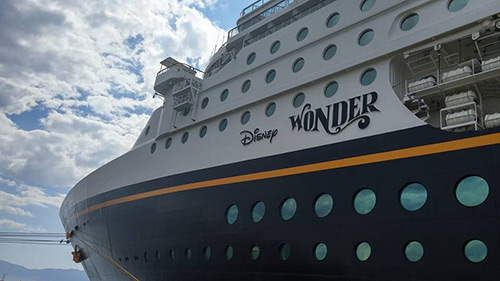 If you think everywhere sounds amazing and want to visit multiple destinations, then a cruise might be your best option. Wouldn't it be amazing to explore Mexico or the Caribbean with your family this year? Disney Cruise Line is one of the best for families and is currently offering a great sale. Book a 7-night or longer cruise by February 15th and you'll only need to put 50% of the deposit down. Another bonus is that you'll get the best deal by booking in advance, on top of the half deposit sale!
What are you waiting for? There's no better time to start planning your next vacation. Whether it's a beach vacation, trip to Disney or a cruise, you know you'll find the best price and service with Get Away Today. Book online or give our travel experts a call at 855-GET-AWAY. We can't wait to help you start planning your 2017 vacation!

Check out these other great articles: