Happy St. Patrick's Day! We hope you are sporting your green and finding an abundance of gold coins today. Here at Get Away Today, we always feel luck to work with such amazing guests! Don't believe us? Check out our recent reviews from some fantastic people:
"We just bought our vacation from you in February and traveled in the same month. It was so easy and so wonderful!! Like so magical. The best thing we have ever, ever done!! I have lived on the Disneyland app since coming home because I am missing it so much. The way my kids saw the characters with such a glow in their eyes!! It was so magical.
Even the awkward encounter my five year old son had with Cinderella. I asked him why he didn't talk to her and instead went silent and stared at his shirt. He said she was just too pretty and made him feel "mervous," or nervous. Thank you so much for helping us plan our vacation and making it so easy for us!! We will definitely be using you again. Maybe yearly now that I have gotten a taste of the magic Disney has to offer!!"
- @lindylhall via Instagram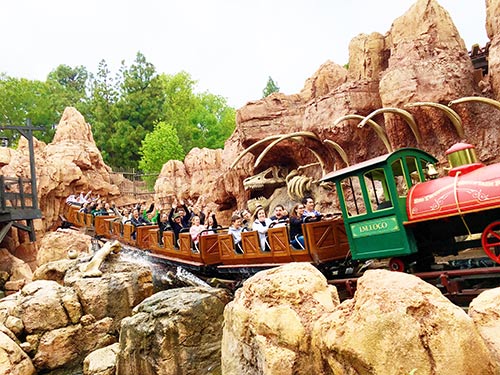 "I love Get Away Today! I just used them for the 3rd time and will never book through anyone else. I always recommend them to everyone who wants to book a Disney vacation. They are always very helpful and friendly, and I love that you can use a layaway plan for your vacation! It makes paying for an expensive vacation a lot easier and less stressful!"
- Vanessa G.
"Amazing! When we decided to go on an impromptu Disneyland vacation, Get Away Today was the only affordable hotel and ticket package. While I was worried the price was too good to be true, I was availed of all worries. Since we only had a week until our trip, I called to make the arrangements. The representative was knowledgeable, smart and calmed all of my concerns patiently. They ensured I could pick up tickets at the park, would not have to pay rush shipping to get tickets mailed to me and that we got the correct room type from the hotel.
I got off the phone saying "I wish every customer service rep were so competent and helpful." A week later, when we got to Disneyland, I was again wowed by the easy hotel check-in, the ease of getting out tickets from Disneyland and how helpful Get Away Today was, texting to ensure everything went well. I've been burned by such deals on the internet before but, I have never been so happy with a service. Next time we're looking to book a trip, I'll check Get Away Today first :)"
- Eliz F.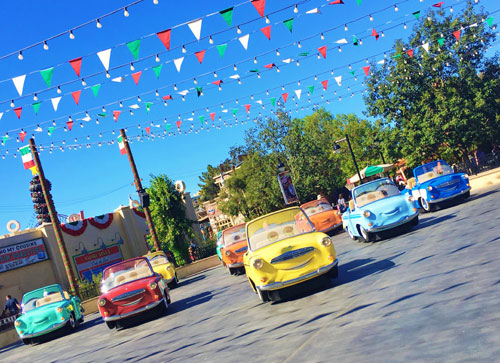 We couldn't think of any job that is better than ours when we get to work with such great people! If you are planning a family vacation, don't just count on the luck of the Irish. Get Away Today offers discount Disneyland tickets as well as packages to over 1,900 destinations worldwide. No matter where you're going, you can book online or give our travel experts a call at 855-GET-AWAY. We wouldn't be surprised if they helped you plan a vacation even better than the pot of gold at the end of a rainbow!

Check out other reviews from our fantastic guests:
Magical Get Away Today Reviews