It's no secret that (pretty much) every little boy dreams of visiting LEGOLAND in California! There are giant dragons, strong castles, tree forts, red firetrucks and Star Wars characters-- that are all made of LEGO! There is a new adventure around every corner. The family-centered theme park in Carlsbad is one of the hottest vacation spots in Southern California. However, it is not just a place for boys. LEGOLAND California is a great place for both boys and girls to explore and enjoy. Here is a list of my two girls favorite things about LEGOLAND. There are plenty of activities for even the most feminine of princesses to enjoy.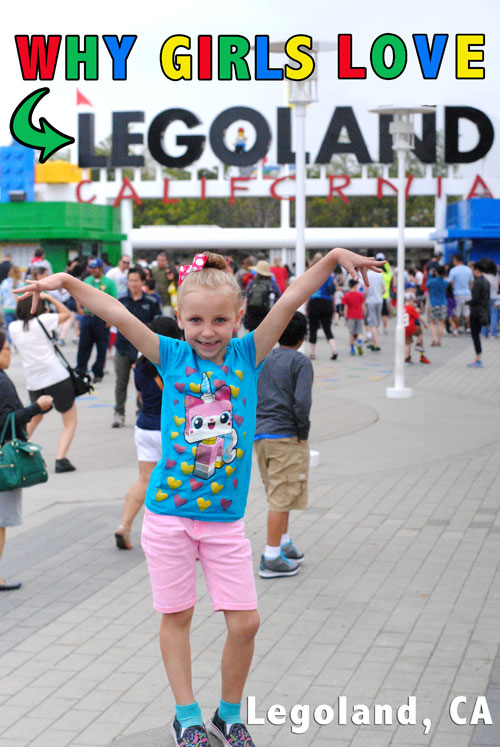 Heartlake City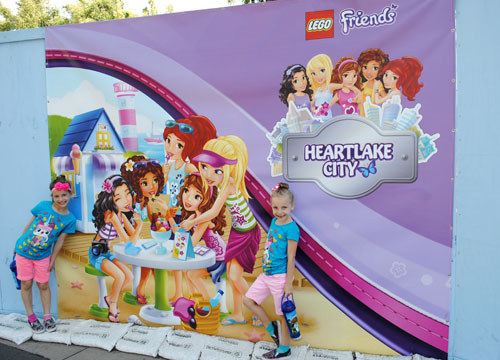 Get ready girls! The LEGO friends are set to make a grand appearance in the park this summer. We were excited to see the construction of LEGOLAND's newest park addition, Heartlake City! This section of the park is set to open Summer of 2015. It is based on the cute LEGO Friends characters and their lives. According to LEGO, "The new area invites guests to sing along with Andrea at her tour bus, stroll through LEGO horse stables, enjoy a building activity at on of the LEGO brick tables and go for a horseback ride on the carousel in Mia's family ranch." It sounds like the perfect place to spend the afternoon with friends to me.

Fair Maiden Horseback Ride
Princesses don't always need to be rescued by a brave knight. At LEGOLAND, fair maidens can ride a noble steed and battle the villainous black knight herself. The ride certainly made my cute ladies smile.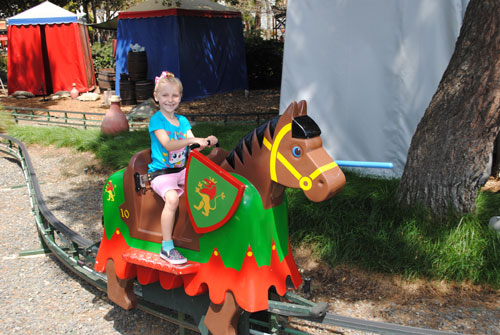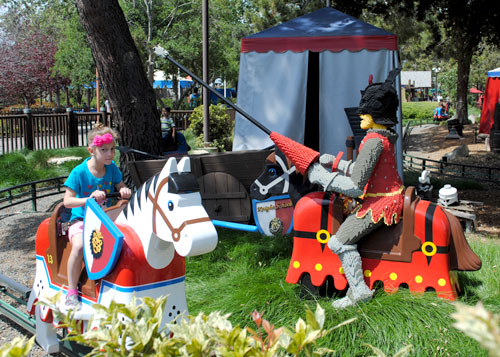 Dream Playhouse
The lego play land has every little girls dream playhouse. There are so many child sized houses to play in! Girls can use their imaginations to manage a grocery store, work at a farm or be a princess in a tall tower and more. We could have spent all day playing in the adorable little village. There is enough space for everyone to play together.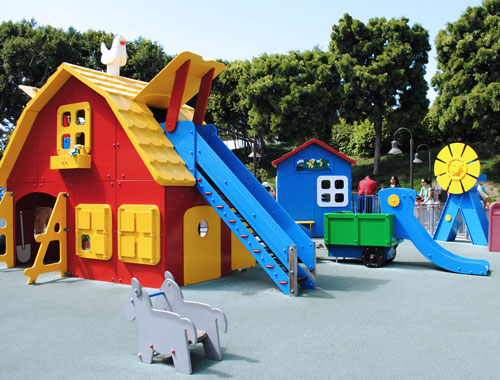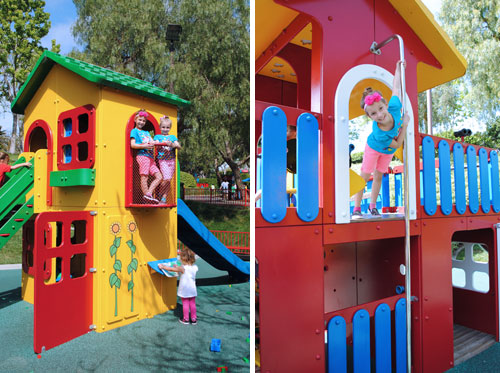 Shopping
What girl doesn't like to shop? There is a big souvenir shop that you can browse through to find the perfect treasure to take home. The shop gets really busy at the end of the day, so I'd recommend getting your shopping done in the early hours to beat the rush of the crowd at closing time.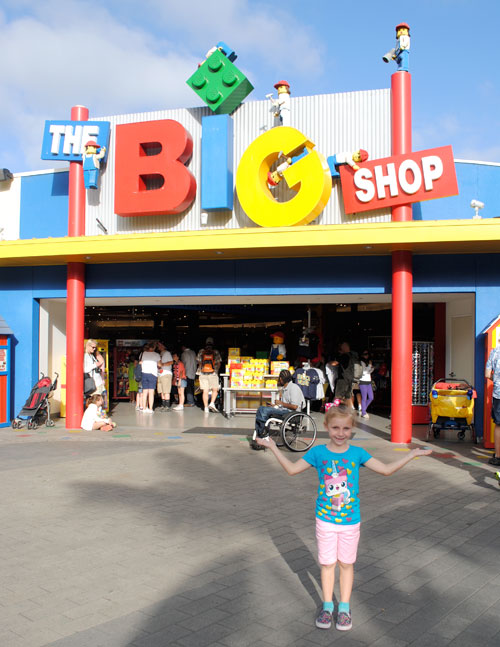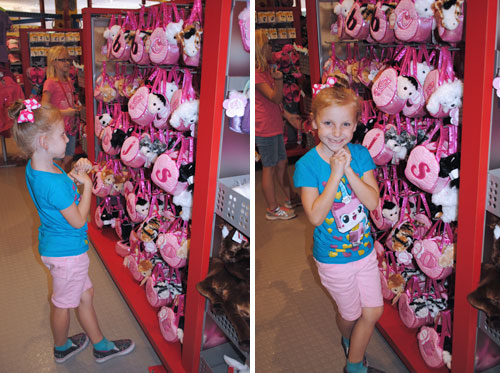 Dance Party
We combine two of our favorite activities for our next fun adventure--dancing and parties! Buddy's Dance Party is a continuous party with live entertainment, music, dancing and plenty of audience participation. Get your groove on and dance along with other park attendees on the park lawn. While we were there, the host made us laugh with funny jokes and silly dance moves. He really knew how to keep the party hopping. Our favorite dance was the bubble dance. There were thousands of bubbles to pop. It was a lot of fun.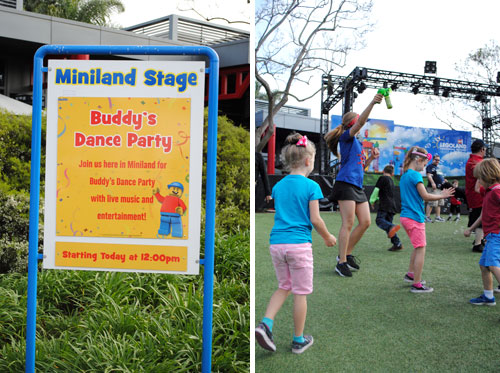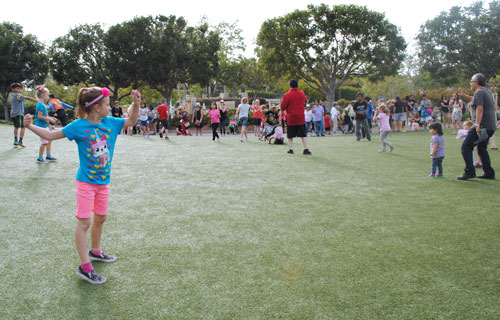 Miniland
My girls and I love going on vacation! Exploring new places and having adventures together is what makes us happy. At LEGOLAND, you can go on a mini vacation while on your vacation! Miniland has tiny lego versions of all the famous places in the USA. We saw the White House, New York City, the Las Vegas Strip, New Orleans and more. The tiny cities are filled with adorable details. Get your camera's ready. It is a remarkable place.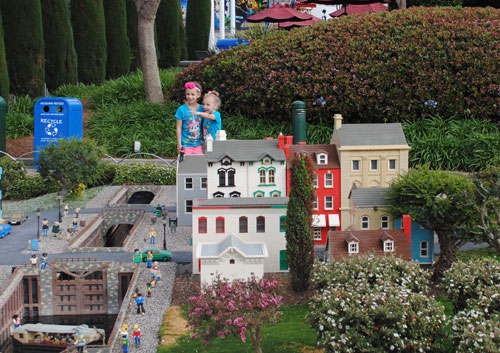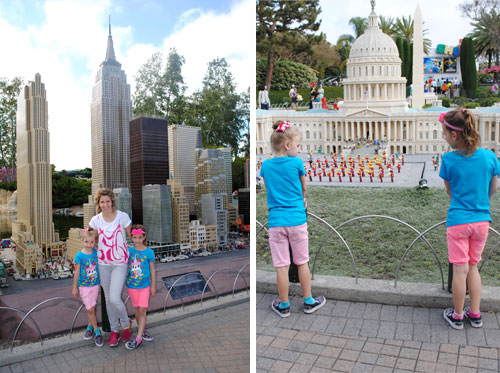 Driving a Car
I would say the highlight of the girls day at LEGOLAND was getting to drive their own car. Who doesn't look forward to getting their driver license? At LEGOLAND, you don't have to wait until you are 16. Drivers 3 and up can take a spin in their own LEGO car. It is a blast. Everyone who participates in the ride earns a real (fake) driver license. I thought it would be fun to make a printable driver license for your little girl's to use at home! Your daughter can practice her stops and go's at home so she'll be ready to hit the course on your next visit to the park.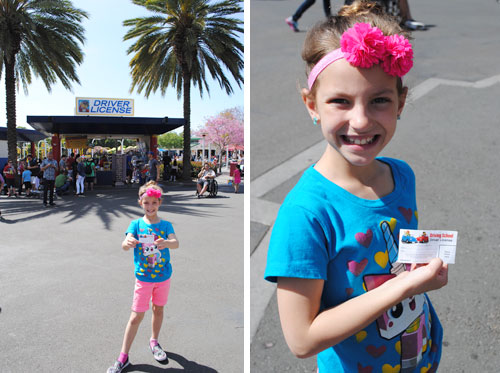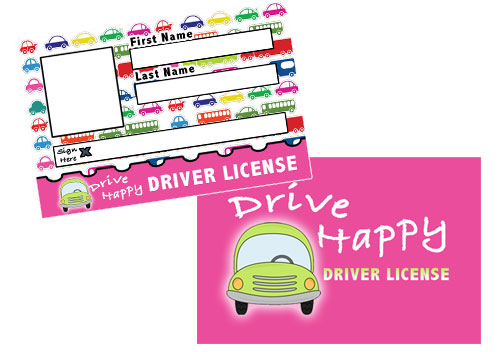 Here you can download the front and back template. You can print the license double-sided on cardstock. There is a space available for your daughter to draw a picture of herself or you can glue a small photograph onto the paper as well. Whatever you want to do is fine. Laminate it for durability.

I hope this article helps excite your little lady about her upcoming trip to LEGOLAND. It is a magical and fun place for boys and girls to enjoy. LEGOLAND promotes a creativity that can't be found anywhere else. Get Away Today would love to help give you and your little ones the chance to experience how LEGOLAND makes everything awesome for everyone! Book your LEGOLAND vacation online or call our travel experts at 855-GET-AWAY.
Check out these other great articles: