Get Away Today loves SeaWorld San Diego! Our contacts visited the office today to share a closer look at a few animal friends as well as what's new at SeaWorld in 2017.
We at Get Away Today are so lucky to have a great relationship with our partners. One of the partners we work closely with, both to provide discount tickets and help educate about their conservation program, is SeaWorld San Deigo. Today, they visited our office to teach us all about a few of our favorite animal friends and what's new at SeaWorld in 2017.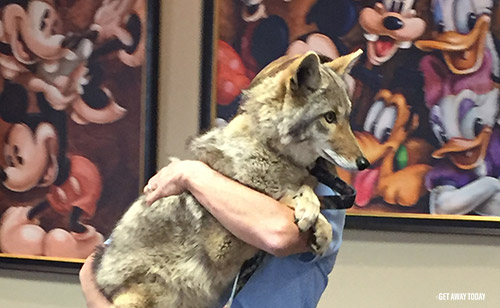 In case you didn't know, SeaWorld operates a Rescue, Rehab and Return program called SeaWorld Cares. The conservation program has saved over 30 thousand animals to date and will continue to save as many as possible with their 24/7 on-call rescue team. When animals are rehabilitated, but are not considered viable in the wild, the government decides where the animals will go. Sometimes they are relocated to marine programs and other times they are brought into ambassador programs.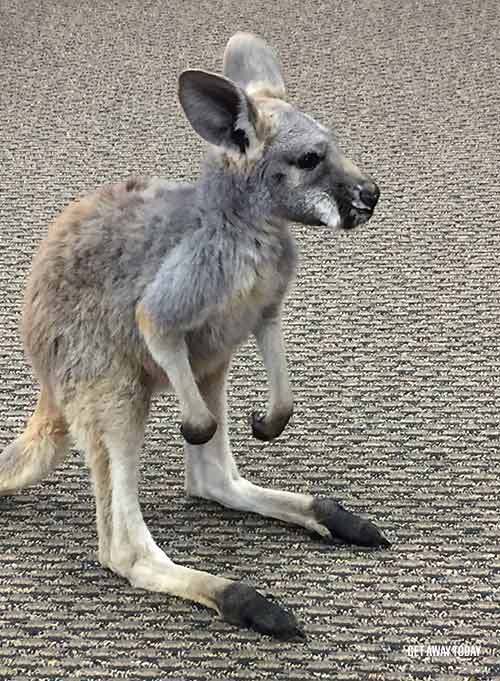 SeaWorld introduced us to several of their ambassador animals, unique animals who help educate schools across the nation. As David from SeaWorld says, "Educations is 25% of conservation." The more we know about animals and their habits, the more we can work to keep them around!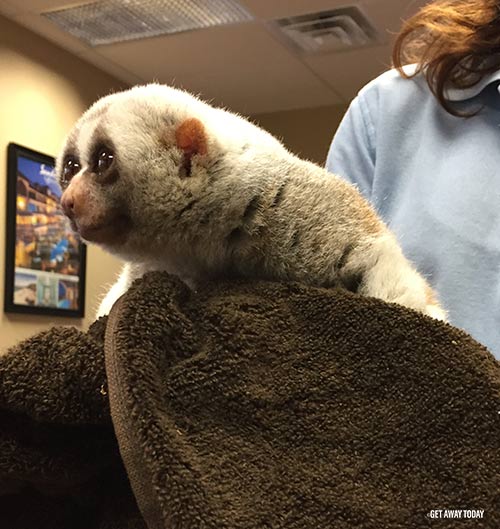 On top of getting to meet some really cool animals like a Loris monkey and kangaroo, we also learned about what's new at SeaWorld in 2017. We love sharing at Get Away Today, so here's details on what's new at SeaWorld in 2017:
Orca Encounter. This may be one of the most anticipated events for what's new at SeaWorld in 2017. The new orca experience will kick off this May, most likely around Memorial Day. Your family will be able to watch orcas in a close-to-natural environment a large LCD screen explaining everything you could want to know about the majestic creatures.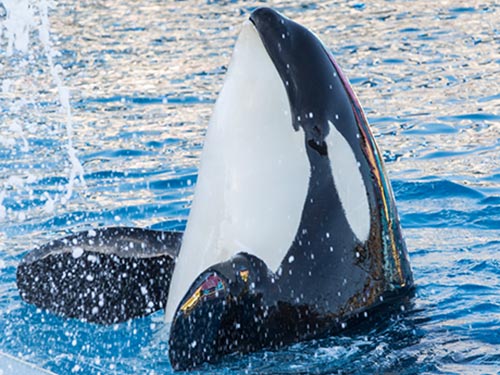 Photo Courtesy of SeaWorld San Diego
Until the encounter opens, your family will still be able to enjoy learning about orcas during All Day Orca Play. The event will last until the new Orca Encounter is open and includes opportunities to talk with the orca behaviorists and educators. You'll also be able to watch training presentations and videos on the killer whales, while asking every question possible. It's a great time to bring any future marine biologists to SeaWorld!
Ocean Explorer. What's new at SeaWorld in 2017? The largest expansion the park has ever done! That's right, the new Ocean Explorer area will be 3-acres and include an up-close look at some of some new wonders of the ocean. You'll be able to come face-to-face with octopi, eels and even gigantic spider crabs. The expansion, opening this summer, will also include two new rides. The first will take you on the path of a marine life researcher while the second will let you swing from the tentacles of a giant octopus. One thing is sure – you need to visit SeaWorld this summer to experience Ocean Explorer!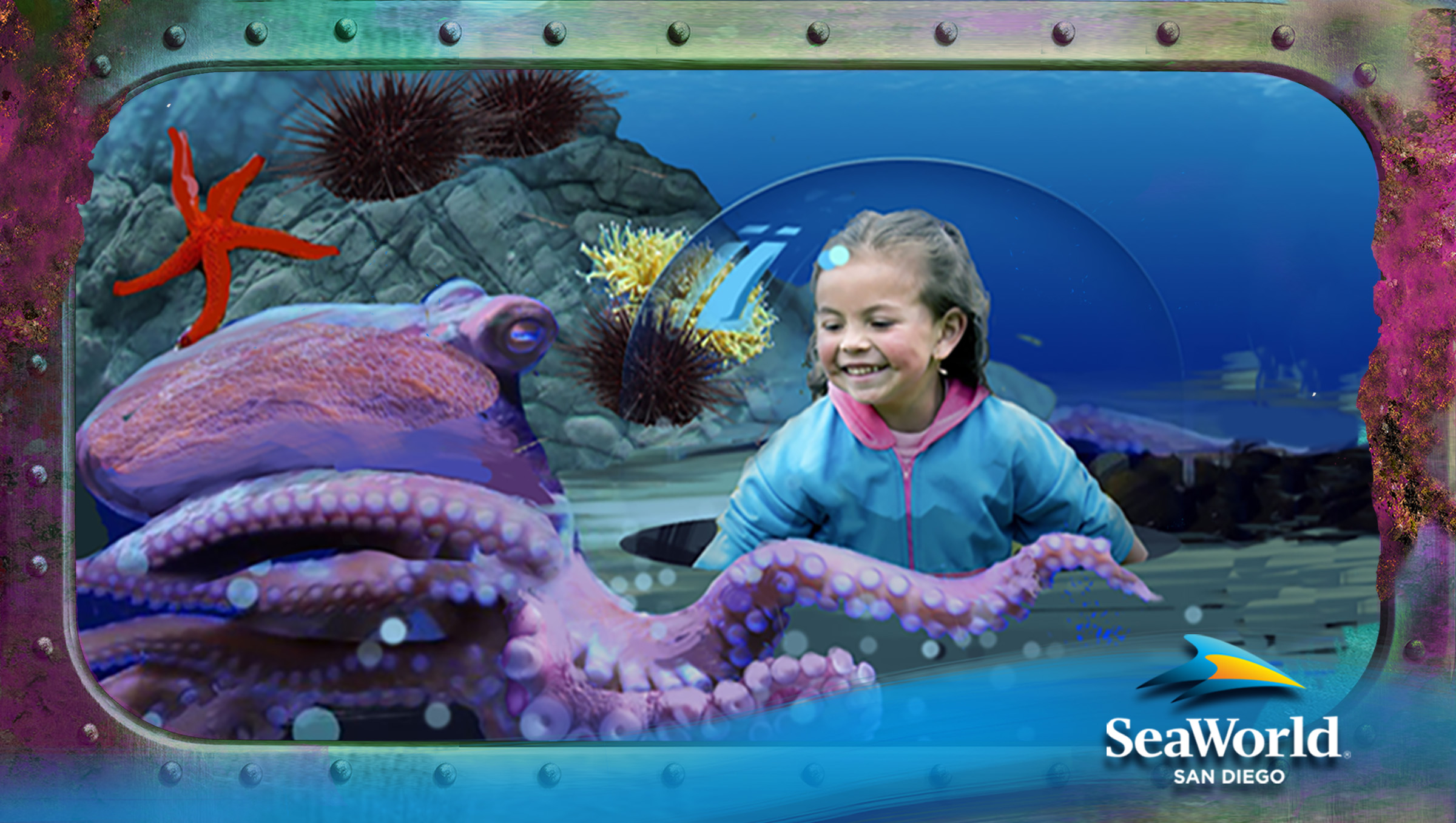 Photo Courtesy of SeaWorld San Diego
Electric Ocean. Summer is one of the best times to visit SeaWorld because the park goes all out with entertainment. For the first time ever, you'll be able to see Electric Ocean at SeaWorld San Diego. The new summer entertainment will include bioluminescent lighting, music and so much entertainment. The park will truly light up at night, making it an all-day event for the whole family. The event will replace the fireworks traditionally shown each night, but don't worry – the park will still set off a dazzling display for the Fourth of July.
SeaWorld's Halloween Spooktacular. You can't go wrong when you mix Halloween decorations and costumes with life under the sea! The Halloween Spooktacular will take place on weekends from September 23rd to October 29th this year. Kids will be able to show up in costume and trick-or-treat with the fish. There will even be Halloween-themed entertainment and decorations, making this one of the spookiest things for what's new at SeaWorld in 2017.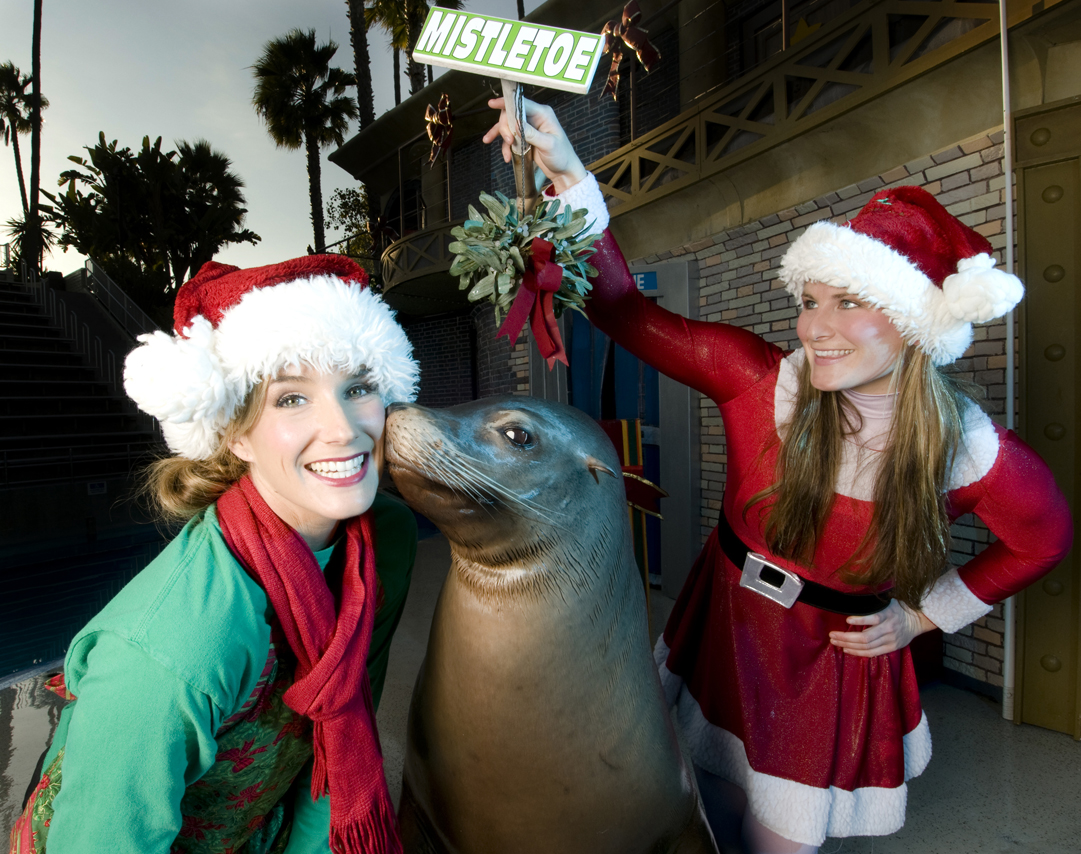 Photo Courtesy of SeaWorld San Diego
SeaWorld's Christmas Celebration. There's no better way to celebrate the most wonderful time of the year than with snow and sea lions! The event runs from November 18th to January 1st and will include opportunities to meet both Santa and Rudolph. New entertainment will be debuted this year, accompanying the traditional nightly lighting of the 40-foot animated tree. Check the calendar before you visit during this magical time, as Snow Hill will be open for smaller children to race down with sleds on select dates.
Electric Eel – 2018. While this may not qualify for what's new at SeaWorld in 2017, it's exciting enough that we had to share it as soon as possible. In 2018, the brand new Electric Eel rollercoaster will be revealed in SeaWorld. This will be the tallest and fastest rollercoaster in San Diego, including a 150-foot drop and zero gravity G-roll! We can't wait to hear more about the thrilling ride and will share more once we do.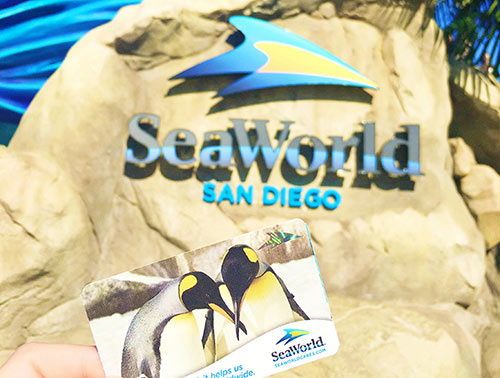 So, what's new at SeaWorld in 2017? A lot! Which is why this is the perfect year for your family to visit SeaWorld and everything the park offers. You can book any of our San Diego packages online or over the phone by calling 855-GET-AWAY. We can't wait to help you with your most "electric" San Diego vacation yet!

Check out these other great articles: