UPDATED FEBRUARY 2020: Are Disney crowd calendars accurate? We're going to look at what factors go into creating crowd calendars to help you decide for yourself.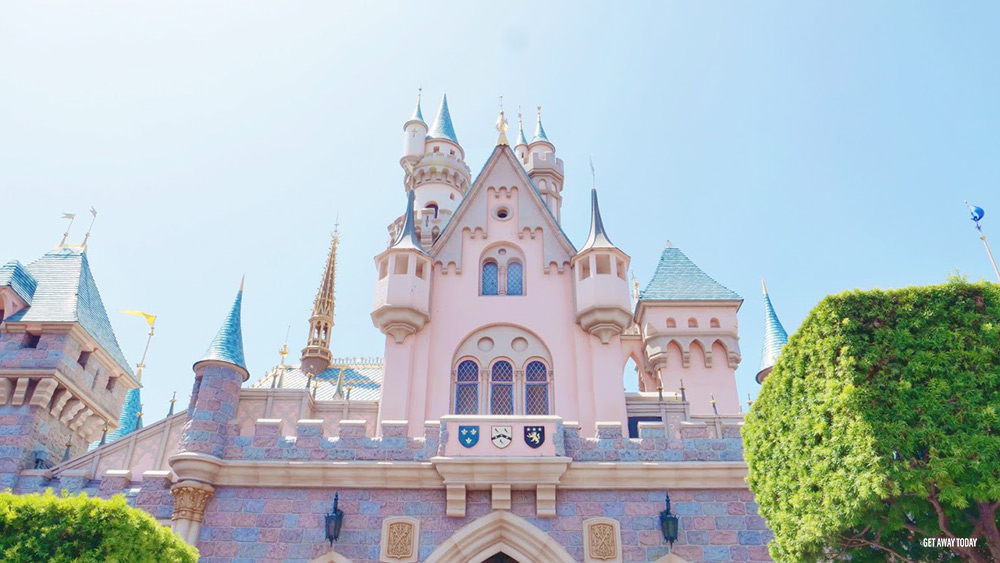 Many of the most frequently asked questions we get about Disneyland are based on when the best time to go to Disneyland is. When is it the least crowded? Will it be busy on such and such weekend? When is spring break? When is fall break? To answer these questions many people turn to a Disney crowd calendar. But are they accurate? It's a great question!
Are Disney Crowd Calendars accurate?
A few years ago Disney crowd calendars were all the rage. You would simply pick a general time of year you wanted to go to Disneyland, consult a Disney crowd calendar quickly and book your dates for when the crowds were lowest. But over the last couple of years, Disneyland crowd Calendars have not seemed to be as reliable. We have some ideas as to why. First, we're going to look at a few of the factors that go into creating a Disney crowd calendar and why they may or may not be accurate.
For an overview of crowd expectations in Disneyland this year, check out our Disney crowd calendar below. Be sure to Pin it to save for later use when making your travel plans!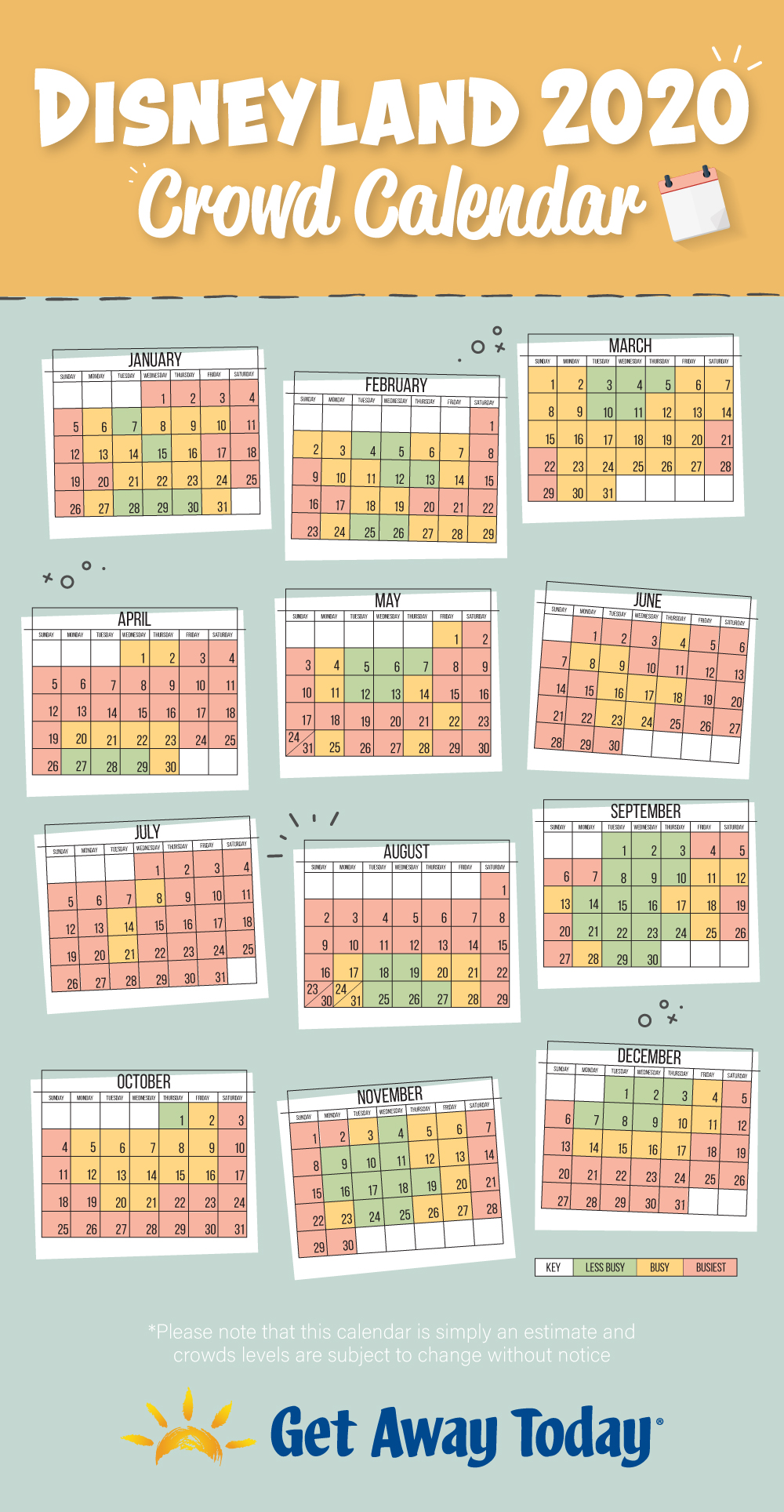 In our Disneyland crowd calendar pictured above, we've taken the following into consideration when estimating how busy it will be at Disneyland:

Disney Crowd Calendars - School Breaks
School breaks are one of the more obvious factors that are considered when making crowd calendars. But, it's important to remember that there are so many variables when it comes to school breaks. School districts within the same states don't even have the same spring and fall breaks. Consider that more school districts are going to rotating year-round schedules, home school popularity is increasing and many charter schools may or may not follow a traditional school break schedule as well. Remember, just because your kids are having their school break doesn't mean that everyone else is. The reverse is also true. Just because your kids are in school doesn't mean that everyone else is in session.
Disney Crowd Calendars - Special Events
One thing that has affected the reliability of Disney crowd calendars is Disney special events. Because Disney crowd calendars tend to go off past data, when Disney announces a new event or changes the dates of an existing special event, it shifts crowds.
Over the last few years, the Disneyland Resort has added a number of seasonal events so that there's almost never a "down" time in the parks. In the past, many of these celebrations and events were announced shortly before they began, which made it impossible to add into current crowd calendars. In 2020 alone, the Disneyland Resort has had and/or will have the following special and seasonal events:
Disney After Dark Events: Select nights in January, February, March, April, and August
Lunar New Year Celebration: January 17 - February 9
Disney California Adventure Park Food & Wine Festival: February 28 - April 21
Avengers Campus opens at Disney California Adventure Park - Summer 2020 (Date TBD)
Disney Grad Nites: Select dates in May - June
Halloween Time: Mid-September - October 31
Holidays: Mid-November - Early January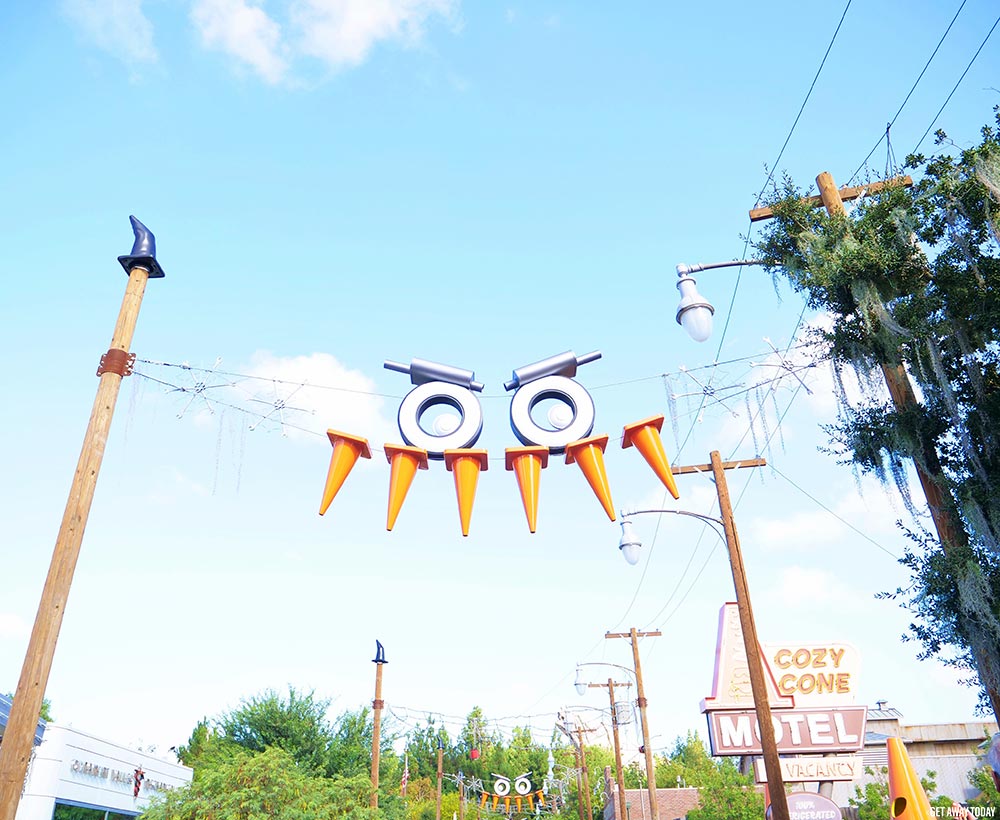 When you look at this list, you can easily see that there is so much going on at the Resort. More offerings bring more people. Because the seasonal offerings have been expanded, it makes current and/or future crowds difficult to predict.
In 2019, we had a heads up that Jessie's Critter Carousel would be opening at Pixar Pier in April. So one would assume crowds would be a little bigger for that and spring break combined. But, Disneyland ended up having a soft opening for the Carousel at the end of March. If an annual passholder happened to be in the park on that day, they may have changed their April plans because they got to check out Jessie's Critter Carousel earlier than they anticipated. As a result, the April crowd calendar could automatically be skewed. Additionally, with something as unprecedented as Star Wars: Galaxy's Edge that opened in Disneyland May 31, 2019, we expected completely unpredictable crowd patterns. As the single largest expansion to Disneyland ever, Galaxy's Edge crowds certainly surprised us. When we visited the new Star Wars Land for ourselves on opening weekend, we noted unprecedently LOW crowds compared to what we expected. While we're not exactly sure why crowds were so unpredictable in 2019, we feel that many guests were waiting to visit until Rise of the Resistance, the E-ticket attraction for Star Wars: Galaxy's Edge, opened on January 17, 2020. However, with Rise of the Resistance now operating, we think that crowds will start to slightly increase.

Disney Crowd Calendars - Annual Pass Calendars
Another factor that is used to make Disney crowd calendars is the blockout dates for different types of Annual Passholders. This is unpredictable as well. For example, this year alone Disney discontinued one type of Annual Pass, introduced park-specific blockout dates for the first time ever AND opened up a bunch of dates that had been previously blocked out. So, just because a date or day of the week was blocked out last year, does not mean it will be the same this year or next year. Or even next month for that matter!
Disney Crowd Calendars - Conventions
Conventions are another impacting factor for crowds at Disneyland. Each year there are a few major conventions at the Anaheim Convention Center that greatly affect crowds at the Disneyland Resort. For example, January used to typically be a slower time of year for Disneyland, but guests were always surprised when they tried to visit in late January if their dates fell over the NAMM (National Association of Music Merchants) Convention. That convention alone brings approximately 100,000 attendees. Imagine how many of them are also going to Disneyland! Also, many cheer and sports competitions happen in the spring in Anaheim. These events are typically included intcrowd calendars, but if families choose to turn these competition trips into family vacations, they can also skew the numbers.
Disney Crowd Calendars - New Attractions/Lands
While it's no surprise that the opening of a new ride or land at Disneyland will increase crowd levels at Disneyland, sometimes the dates can be a surprise. For many years it was uncommon for a new land or attraction to be opened regularly. However, over the last few years, there seems to have been at least one new ride, major show or even a land open annually. But that doesn't always make things predictable when forecasting crowds. For example, in 2017, Guardians of the Galaxy - Mission: BREAKOUT! opened for Memorial Day weekend. However, in 2019, Star Wars: Galaxy's Edge opened on May 31, 2019, surprising everyone who thought it wouldn't debut until late summer or fall.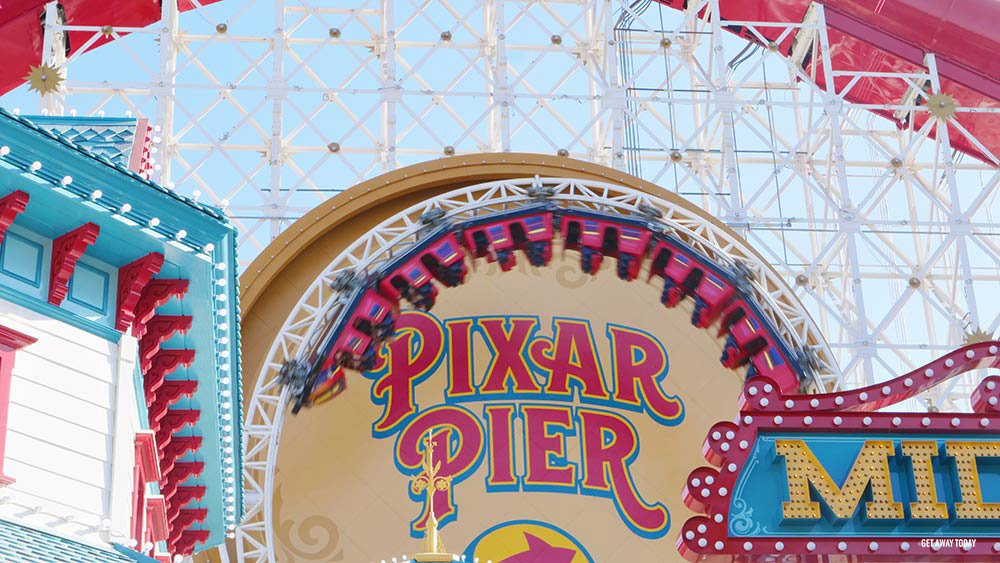 Should I use a Disney crowd calendar?
Now that we've covered what goes into creating Disney crowd calendars and why they may not be as accurate as they have been in the past, let's talk about the value of crowd calendars. You may be asking why you would even want to use a crowd calendar in your planning. With all of the above said, we still think there is value in Disney crowd calendars.
As long as you remember that crowd predictions are not a hard science and guaranteed to be accurate, you can use them to your advantage. For example, if you are looking at one week over another week in a month, you can get an idea of which week or month may potentially be less busy than another by using a crowd calendar. One thing to keep in mind when checking crowd calendars is to recheck those same calendars. As events get announced, crowd calendars get updated to try to keep up.
One way to check how accurate a Disneyland crowd calendar is by checking hotel rates for your desired travel dates. When hotels near Disneyland have higher rates, it is usually because they expect more guests for those dates. So, the higher a hotel room rate, the more crowded Disneyland and Disney California Adventure Park may be.
Also, if there is bad weather that suddenly pops up on your Disneyland vacation, a crowd calendar may not have time to make adjustments. Therefore, the change in expected crowds is not noted when in reality many locals will forego their planned visit and avoid Disneyland in the rain. That can be a big benefit for someone visiting Disneyland from out of town, because that person will not be canceling their vacation simply because of rain.
Whether or not you use a Disneyland crowd calendar, we always recommend having as many days in the Disneyland Resort as possible. With our Extra Day Free tickets, you can get 5-day Park Hopper or 5-day 1-Park per Day Tickets for the price of just four days! That means you will have five whole days to visit the parks, giving you more flexibility in the event the weather or the crowds influence your original plans.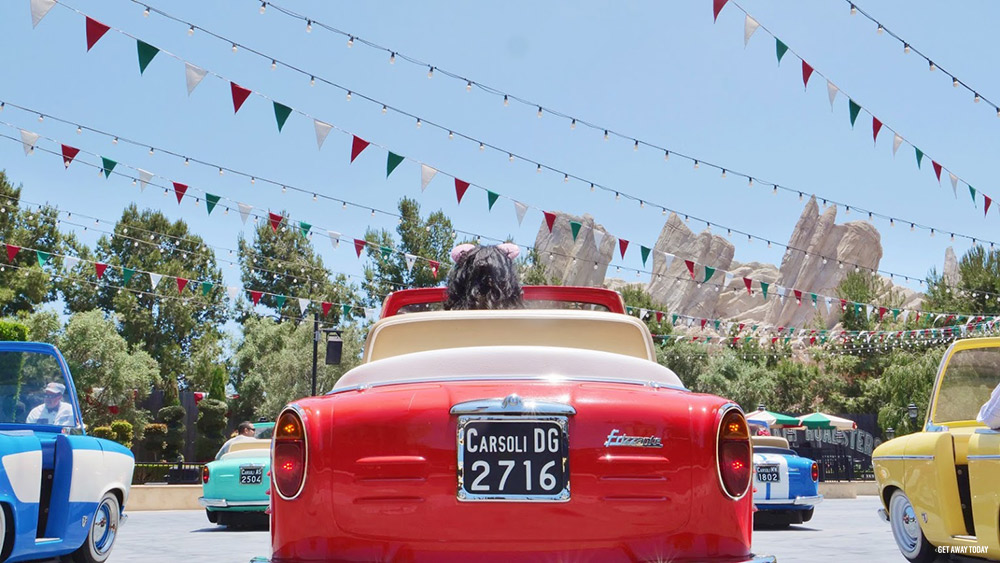 Which Disney Crowd Calendars are best?
While there is no official Disneyland crowd calendar provided by Disney itself, there are quite a few options when it comes to crowd calendars. There is no one calendar that stands supreme, but we have picked two of our favorites and broken down what we like about them.
The Mickey Visit monthly Disney crowd calendar is helpful because it not only gives a crowd estimate, but a weather forecast as well. That can be helpful not only for understanding what crowds to expect, but what to pack in your bag for the Resorts. That at-a-glance calendar can help you narrow down which month you want to plan your vacation. Mickey Visit also breaks down what events are occurring throughout each month so you can choose what you would most like to see on your Disney vacation.
One crowd calendar that we like to use is found on Disneyland Daily's site. Disneyland Daily has a year-at-a-glance crowd calendar that has dates color-coded into red, yellow and green. In addition to colors, there are a few days that are called out with abbreviations including holidays, Disney Grad Nites and special events. It's a great quick reference and we love its simplicity.
Overall, even with inconsistencies, we still think using a Disney crowd calendar can be a useful planning tool. With that said, we also think it's wise to prepare for any crowd level. No matter the time of year you travel, a trip to Disneyland can be absolutely magical with the right attitude and proper planning.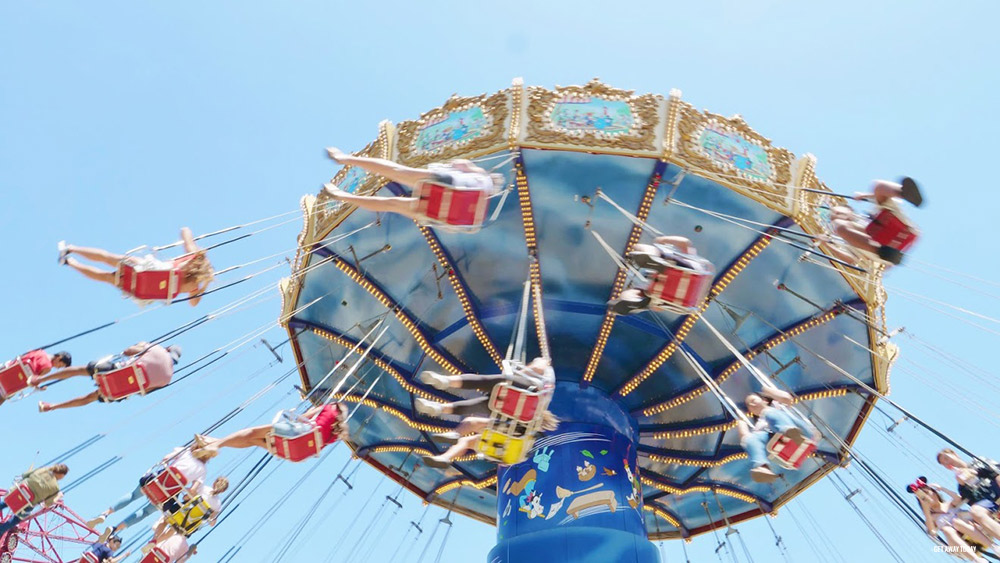 If you do find yourself at Disneyland on a day that is more crowded than you expected, here are some tips for making the most of it:
FastPass - The Disneyland FastPass is a free service that allows you to schedule a ride time for select attractions. This means you take your valid Disneyland admission ticket to a kiosk located at the attraction. Scan your Disneyland ticket and redeem a ride time that is based on current wait times. You can then avoid standing in line, and instead, return to the ride at the time indicated on your FastPass. You will then scan your Disneyland ticket again to ensure you have arrived at the designated time, and you can practically skip the line and hop on the attraction. Here is a list of Disneyland rides available for FastPass:
Big Thunder Mountain Railroad
Buzz Lightyear Astro Blasters
Fantasmic!
Haunted Mansion
Haunted Mansion Holiday
Indiana Jones Adventure
"it's a small world"
"it's a small world" Holiday
Matterhorn Bobsleds
Millennium Falcon: Smuggler's Run (FastPass coming soon)
Roger Rabbit's Car Toon Spin
Space Mountain
Splash Mountain
Star Tours - The Adventure Continues
Here is a list of Disney California Adventure Park rides available for FastPass:
Goofy's Sky School
Grizzly River Run
Guardians of the Galaxy - Mission: BREAK OUT!
Guardians of the Galaxy - Monsters After Dark
Incredicoaster
Radiator Springs Racers
Soarin' Around the World
Toy Story Midway Mania!
World of Color
MaxPass - The Disneyland MaxPass is an additional cost service that allows you to digitally request a FastPass. For $20 per person per day, you can use the MaxPass service via the Disneyland App. Instead of going to a ride in person to request a FastPass, you can use MaxPass to do so from anywhere in the Resort. This is extremely helpful on crowded days because you are not only reserving a ride time, but you are saving time but not having to walk across the park to request a FastPass in person. MaxPass also includes unlimited PhotoPass downloads for the day of purchase, which is another bonus.
Magic Morning - There are ways to beat some of the crowds, and that is via early admission to Disneyland. We are not just talking about getting to the gates half an hour before they open; with Magic Morning, you have ticketed access to get into Disneyland one hour before the park opens to the general public. Magic Morning is only valid on select days, and not all attractions within the park are up and running during Magic Morning. But it is still a helpful way to enjoy some rides before the lines get too long. One Magic Morning is available to anyone who purchases 3-day and longer Disneyland tickets; this means that with the purchase of those tickets, you can enjoy one Magic Morning early park day. Typically, Magic Morning early admission days are Tuesdays, Thursdays and Saturdays in Disneyland. This is subject to change though, so double check for your vacation.
Extra Magic Hour - Similar to Magic Morning, Extra Magic Hour is early admission to the parks before regular hours of operation. The biggest difference is that Extra Magic Hour is only available to guests of the Disneyland Resort Hotels. Extra Magic Hour is available for use each day of your stay at one of the three Disneyland Resort Hotels. Something to be aware of is that you do have to go to the correct park to use your Extra Magic Hour. This means that if it is a Tuesday, Thursday or Saturday, your Extra Magic Hour gets you into Disneyland early. If it is Sunday, Monday, Wednesday or Friday, Extra Magic Hour gets you into Disney California Adventure Park early. Again, these days are subject to change, so check on the dates of your vacation to ensure you are at the correct park for early admission on any given day.
You can read more about the difference between Magic Morning and Extra Magic Hour in this article: "What's the Difference Between Magic Morning and Extra Magic Hour?"
When you're ready to book your Disneyland vacation, no matter which Disney crowd calendar you use, we're here to help. Our Disneyland vacation packages ensure you are getting the best value on hotels near Disneyland and Disneyland tickets. You can find our packages online, or you can call any of our Disney experts at 855-GET-AWAY.

Be sure to read our articles about our time-saving tips and how to make the most of your Disneyland vacation, even when it's busy: