Search
Featured Posts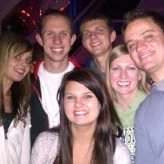 Put your vacation in the hands of our Southern California experts! Agents Holden and Amy report on their FAM trip favorites and fill you in on all the must-see attractions and experiences in Southern California:

"The FAM trip really helped me to become an expert on the things that we offer our guests. It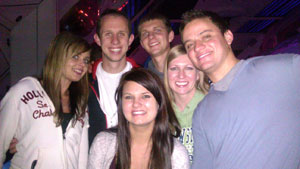 was so helpful to be able to see the hotels and experience the attractions that we sell; it was also great to be able to get to talk to our contacts in California and to be able to get to know them. I really enjoyed the VIP Disney day; that was such an awesome experience. I also really liked our time at Knott's Berry Farm. The Anaheim portion of the trip was really fun and informative.

I also really liked the time we had in San Diego. I hadn't ever been to San Diego before, so it was great to be able to see and experience what is down there. I especially liked the speed boat tour. I loved the San Diego hotels, they are all very nice. The whole FAM trip was an awesome experience, it has definitely helped me be a more effective agent.
-Holden"

"I was looking forward to going on the FAM; I knew it would be a great experience for me to get to know the hotels and the area better. Not only did I get to know the great hotels, but I got excited about them and all the great things you can do on your vacation.

The FAM was so beneficial because you get to see what you tell our guests so much about. It made me realize we are selling guests a vacation that we want them to always remember. Disneyland is so amazing, and I want our guests to experience the same things that we did. San Diego was also such a great eye-opening experience! I had been to San Diego before, but never had I realized how cool it really is. I can't think of anything you can't do there, except for build a snowman—and at LEGOLAND in December, you can! The speed boat adventure was definitely the highlight for me. The resorts were gorgeous, it's overall just a great place to go!

The FAM was a great experience; it makes such a difference to see something in person—that's why it's so important for our staff to experience going!

-Amy"

With our new deals for 2012, you can recreate the same unforgettable experience our agents were treated to this fall. Stay at one of the Hotels of the Disneyland ® Resort, or a Walt Disney World ® Resort Hotels between February 26 - March 10, 2012, for 3 nights or longer, you'll get an extra Disney Day FREE! Celebrate Leap Year by becoming a part of Disneyland® Resort history as the Park stays open for a full 24 hours for the first time ever! To book these and other great specials, call our reservations experts at 800.523.6116 or browse around online!