UPDATED JANUARY 2019 Let's be honest, heading home from vacation is hard. With the weeks of build-up prior to leaving and the fun of being on the road, heading back to "real life" can be difficult. But, with a little bit of effort, the trip home can become part of the adventure and transiting back into the regular swing-of-things can actually be fun!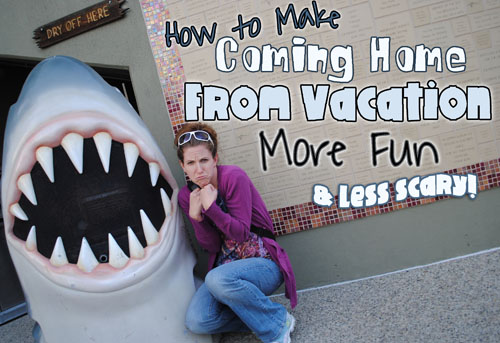 Here are some ideas to help soften the blow of vacation termination!

Welcome Home Gift

Who doesn't love the anticipation of a package waiting to be opened? Gifts are what make birthdays and Christmas so much fun! The gift doesn't have to be anything too expensive or fancy. It is the mystery that makes it so exciting. One fun gift idea is to make a customized puzzle with your vacation pictures. I saw several great online puzzle services that can make a nice puzzle from a collage of photographs. It only takes a day or two to make and ship the puzzle. Wouldn't that be a fun way to document your vacation? It can also provide several hours of bonding time while your family puts it together!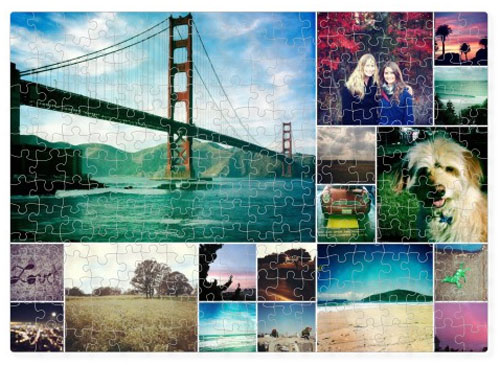 Image Credit Shutterfly.com Custom Puzzle Template

Welcome Home Surprise

Have you ever heard the story of Goldie Locks and the Three Bears? When the bears return home to their burrow, they notice that certain things have changed. Someone has been using their chairs, eating their food and sleeping in their beds! Wouldn't it be fun for your kids to come home and find that someone has been sleeping in their bed while they were away? Especially, if that someone is Cinderella or Minnie Mouse!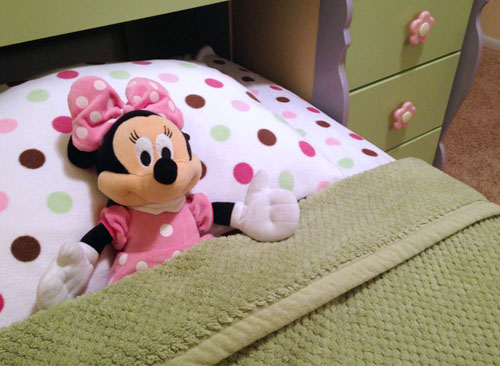 Welcome Home Decorations

When someone returns home from an extended vacation or assignment, it is customary to hang up a welcome home banner, or decorate the yard with balloons and signs to let them know they were missed. You could welcome your own family home in style, with the help of a neighbor or friend! Decorate the yard, fill the entrance of the home with balloons, hang streamers in the doorways. Make the place look festive! It doesn't cost very much money to transform a regular home into a party place. I can just imagine how excited my kids would be to see all that fanfare just for them!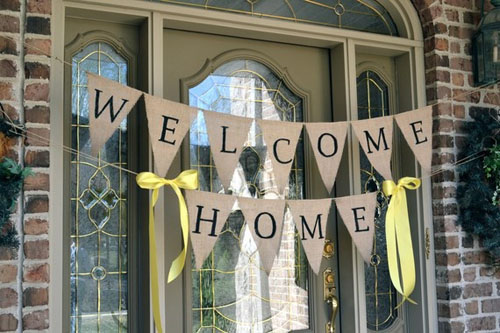 Image Credit atCompanyB on Etsy

Welcome Home Picture Show

Remember way back when photographs used to be taken on actual film? After a vacation was over, the film would have to be dropped off at the store and then processed. If the pictures were developed in an hour, that was something special. It was always so exciting to get the pictures back and look through them for the first time. On your next vacation, it might be fun to make a rule that you can't look at any of the pictures that are taken - not even a quick peek! When you get home, download the photos onto the computer. Gather the family together and watch them play as a slideshow. Play music. Pop popcorn. Make it an event. I can't think of a better way to close a vacation than by reliving all of the moments that were special enough to capture with a lens.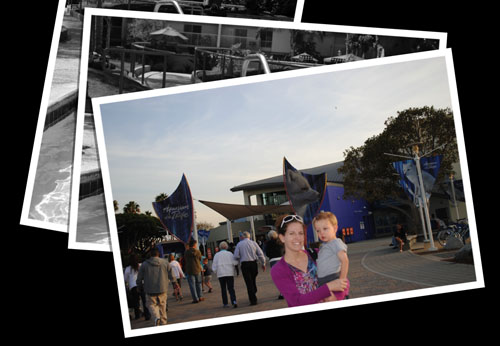 Welcome Home Calendar

Having a vacation to look forward to makes life happy. Even if you have to look forward to it for a long time. Plan your next vacation in advance, so when you get home, you can have a calendar on display with the dates and location of your next great adventure! That way, the fun never stops! With our 2015 Disney vacation packages now available and our layaway lock-in plan, you can hold your vacation for as low as $175 down and make payments up to five days before you travel. It's so easy, affordable, and the best way to guarantee that you get the best deal on your next vacation!



PS - you can find the tutorial for these darling theme park map magnets here.

We hope these ideas help you make coming home from vacation a little bit more exciting! If you have any ideas or have done something to make coming home easier, we'd love to hear it! Just leave a comment below.

Make Your Own Backyard Disneyland
Lime Mickey Tutorial
Frozen Fun Round-up