There are so many things to love about Disneyland. As your Disneyland experts, we know all of the time and money saving tips, and of course, the best places to eat. One of our most popular articles of all time is How to Eat on the Cheap at Disneyland. It was so popular, that we decided to make a video to show you where you can find the tastiest eats on the cheap at Disneyland. Plus, it gave us an excuse to grab some of our favorites!


As an overview, the best places to save in Downtown Disney are the Express options and Earl of Sandwich. Or, use coupons for Jamba Juice, Starbucks and other popular chains.
Inside Disneyland, Bengal Barbecue in Adventureland and Redd Rocket's Pizza Port in Tomorrowland are great choices with reasonable prices. The portions at Redd Rocket's Pizza Port are easily large enough to share.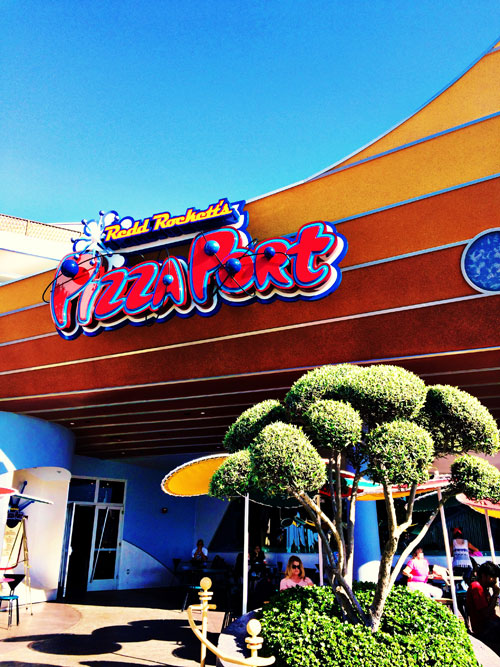 Over in Disney California Adventure, the Cozy Cone Motel serves up hearty snacks for lower prices and Flo's V8 Café has the large portions of home cooked meals.
As far as snacks go, Dole pineapple whips and churros are amazing and affordable. Also, you can get a free sample of sourdough bread from the Boudin Bakery tour and a free chocolate square from Ghirardelli's in California Adventure.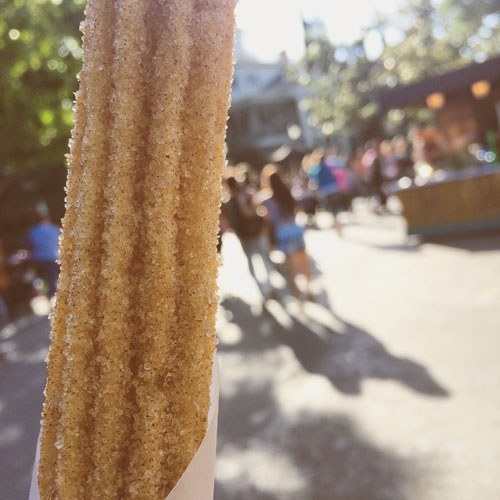 Of course you can also save a lot of money by staying at a hotel that offers a free full breakfast. Some hotels even have kitchens if you want to cook to cut on expenses.
And, as an FYI, the Disneyland Resort allows you to bring in snacks and drinks, as long as they're not in a full-size cooler and there are no glass containers. Granola bars, fruit snacks, and nuts are all great options to keep on-hand. And, all quick service restaurants throughout the resort will give you a free cup of ice water on request.
I hope this helps you when you're planning your next Disneyland vacation. When you're ready to book, be sure to visit us a
getawaytoday.com
or call 855-GET-AWAY.
Check out our other Disneyland videos: