If you're looking for Disneyland photo ideas, you've come to the right place. Everyone who visits The Happiest Place on Earth captures what they hope to be picture perfect moments to treasure forever. We've put together a list of some of the most photo worthy Disneyland photo backdrops beyond the iconic Sleeping Beauty Castle.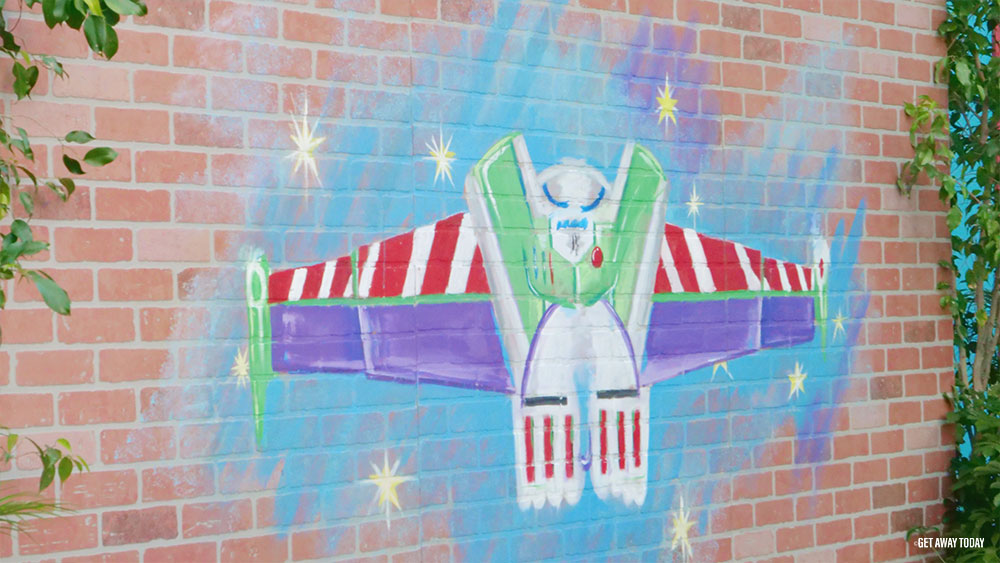 Disneyland Photo Ideas
If you're looking for the most picture perfect backdrops for your Disneyland vacation, we have a complete list of Disneyland Photo Ideas, no matter when you visit. Sleeping Beauty Castle, although one of the most iconic park photos, is currently being updated. That means there is some not-so-exciting scaffolding and fencing around the castle walls. It doesn't make for great photos, but not to fear. There are nearly endless photo possibilites throughout the entire Disneyland Resort.
Of course, when you have the right subject, the background doesn't matter quite as much. However, Disneyland offers some of the most unique and fun backdrop options to capture your favorite subjects. There's a reason why Disneyland is the most Instagrammed location in the entire world year after year! We've compiled a list of Disneyland photo ideas to help you create some of your favorite vacation photos to date. To make it easier to find you photo spots, I've broken it down into the two parks and beyond.
Disneyland Park Photo Ideas
Park Entrance Exterior - This is especially fun during Halloween Time, when giant Character jack-o-lanterns line the entry.
Park Entrance Interior - The flowers right when you enter the gates is a hot photo spot. And it's ever changing with the season. It's always fun to have the Main Street U.S.A. Disneyland Railroad station in the background as well.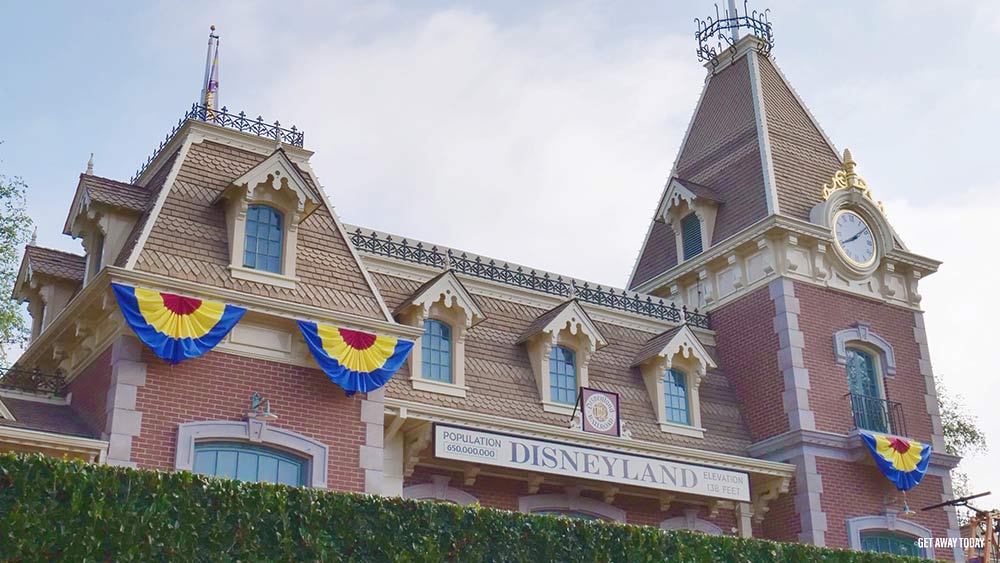 Partners Statue - The classic statue of Walt and Mickey in the hub of Disneyland is one of the most popular photo backdrops in the park.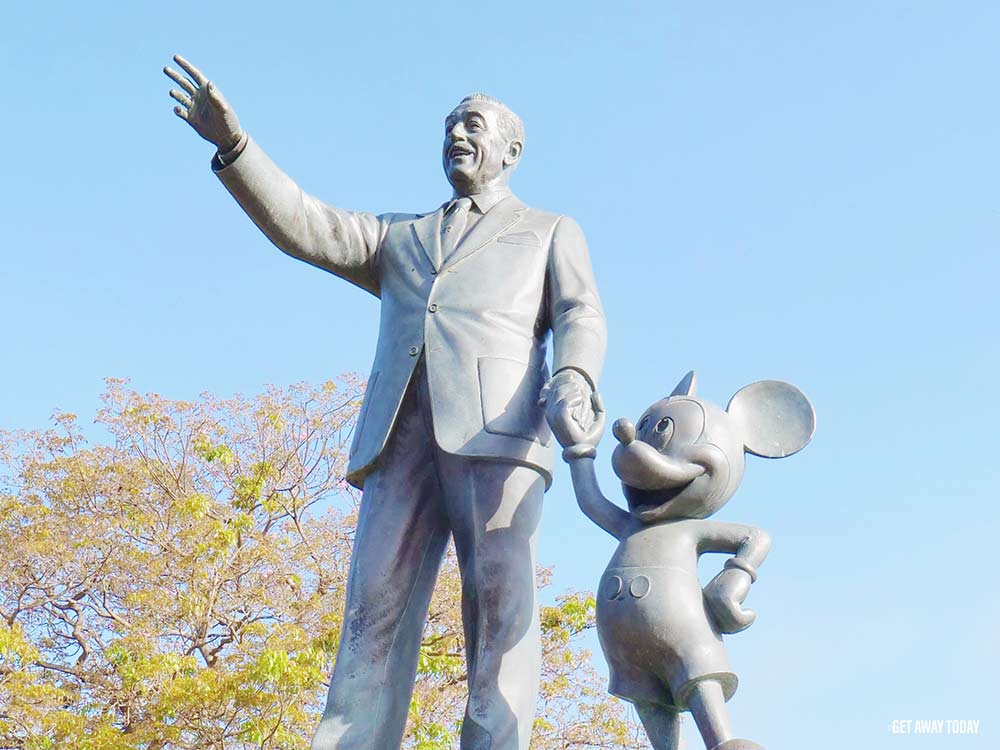 Big Thunder Mountain Railroad - As far as on-ride photos go, this is a great one to snap your own shots, especially during the day. Since the rollercoaster is outside, natural lighting is great, and there is nothing too crazy that would make you drop your camera. Just hold on tight!
"it's a small world" Wall - The pastel facade of this classic attraction makes for a great photo opportunity. It's fun to get the whole attraction, or a close up of the baby blue and white geometric shapes.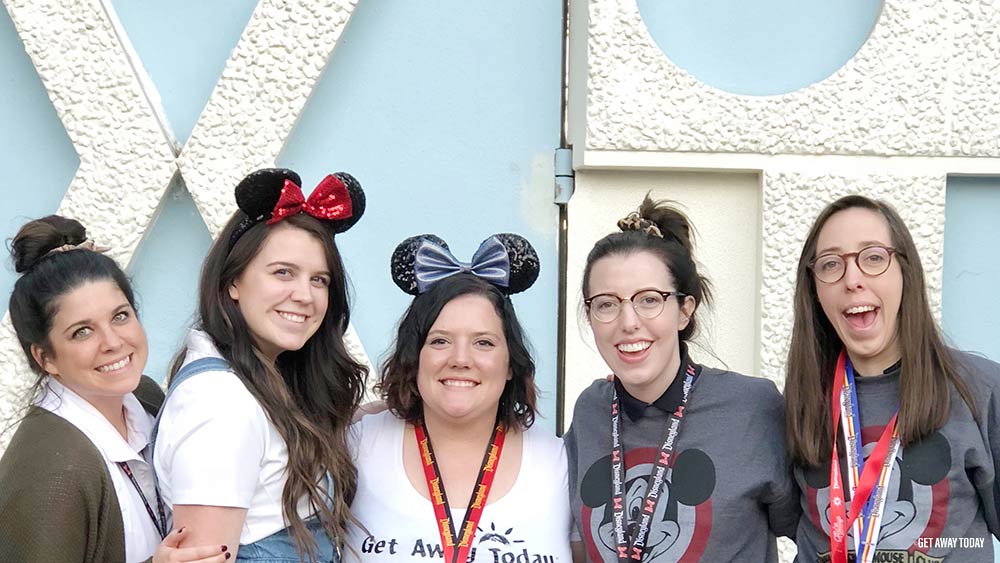 Alice in Wonderland Tea Cup - Just outside the spinning tea cups lies the picture perfect tea cup. And best yet, it's stationary so everyone can sit still long enough to say "cheese."
Mr. Toad's Wild Ride Car - While Mr. Toad's Wild Ride may be too dark and to wild for photos, you won't want to pass up the opportunity to grab a shot of your kids "driving" their car. An exact replica of the cars from the ride are ride outside the attraction.
Minnie Wall - One of the funnest things to pop up around the Disneyland Resort are temporary themed photo backdrops. The Minnie polka dot wall is the cutest red and white photo "spot." Literally. You'll find the Minnie Wall in Mickey's ToonTown.
Mickey's Toontown: There are nearly too many backdrops to count in this cartoon town. From a jail cell with bendy bars to a cartoon fountain, the photo ideas are endless.
Matterhorn: Another one of the most iconic attractions at Disneyland is the Matterhorn Bobsleds. The snowcapped mountain makes for a great picture, especially when shot from the ground pointing up. Or, with a Matterhorn macaroon in hand.
Pixie Hollow - Shrinking to fairy size is not just adorable, it's also fun to photograph. You can go inside Pixie Hollow for a Character meet and greet with Tinkerbell and her friends. Or, it's cute enough from the outside, you could just take photos without going in.
Dumbo the Flying Elephant - No one can resist a ride on one of the most iconic Fantasyland attractions. And no one should resist taking a selfie while flying through the air. With a new queue, it's even fun to take a picture before you get onboard.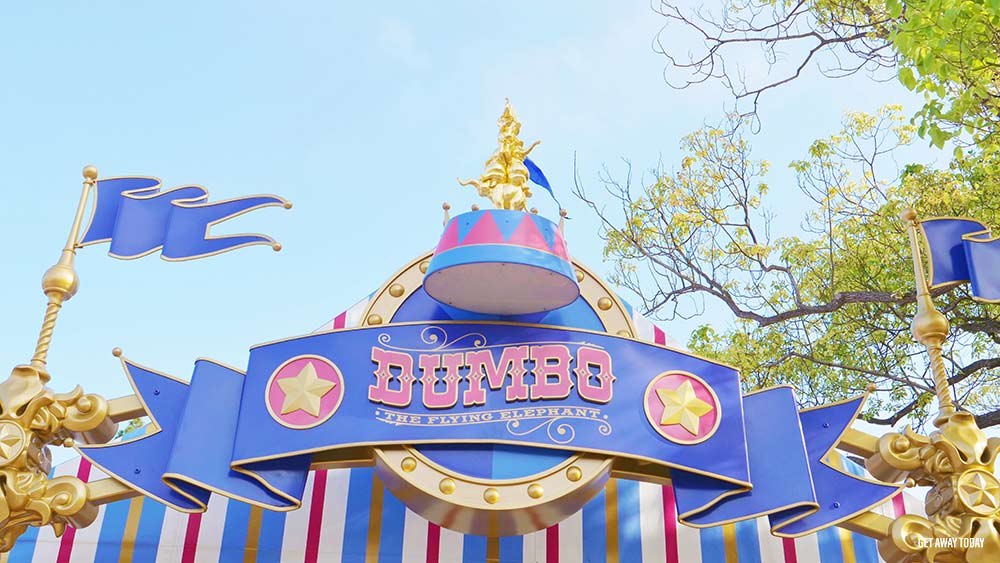 Pathway between Frontierland and Fantasyland - This pathway may not seem to exciting, but it is the pathway that is leading the way for Star Wars: Galaxy's Edge. If you get pictures here before Galaxy's Edge opens this summer, you're capturing history.
Rancho del Zocalo - No, I'm not kidding. The Mexican restaurant located in Frontierland has more than delicious food. It has colorful tiles, beautiful lanterns and the possibility of gorgeous photos.
Tom Sawyer's Island - A pirate's lair complete with a treasure chest, hidden paths and more are just a quick raft ride to Tom Sawyer's Island. You'll be snapping pictures the whole time.
Fountain in New Orleans Square - Situated in between Haunted Mansion and the Mint Julep Bar is one of the most picturesque locations in Disneyland. The water fountain in New Orleans square will immediately transport you to the bayou. And when you display your pictures from your trip, people will be asking when you went to New Orleans.
Mickey Balloons on Main Street - There is something magical about the balloons at Disneyland. I don't even like balloons, yet I always want to get one when I'm at Disneyland. When you see a Cast Member holding a giant balloon bouquet, you can request to hold them. It may end up being one of your favorite pictures from the whole trip!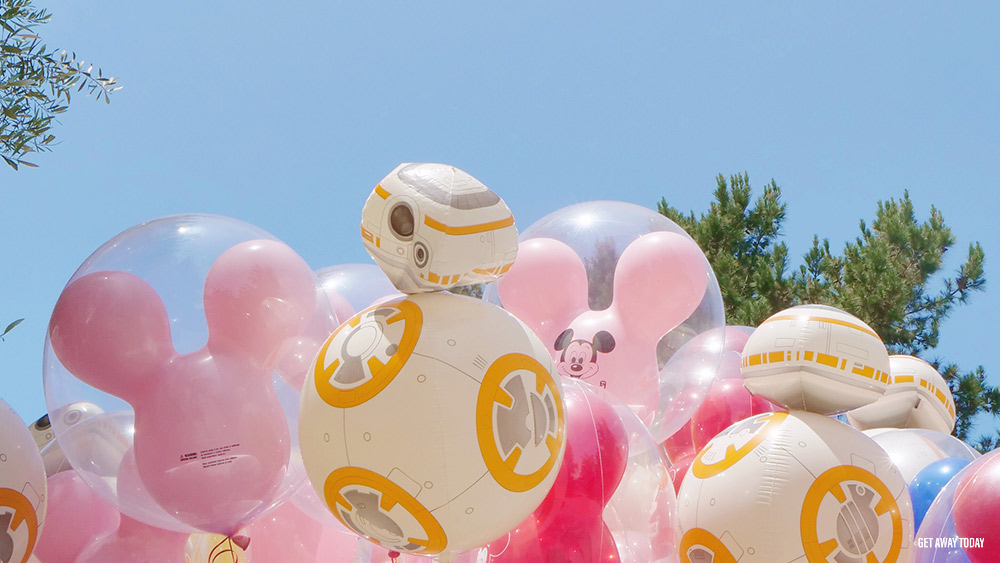 Snow White Statues and Wishing Well - There is a quiet spot between Fantasyland and Tomorrowland where wishes come true. You can make a wish in Snow White's wishing well. You can also take pictures of your own dwarfs kids in front of the statues nearby paying homage to Walt Disney's first full-length feature film.
Disney California Adventure Park Photo Ideas
Carthay Circle Theater - Speaking of Walt Disney's first movie, Snow White and the Seven Dwarfs first played in the Carthay Theater. You can find a stunning replica of the theater on Buena Vista Street in Disney California Adventure. This is a photo worthy spot any time of year. It takes a spooky turn during Halloween Time and gets dressed up for the holidays.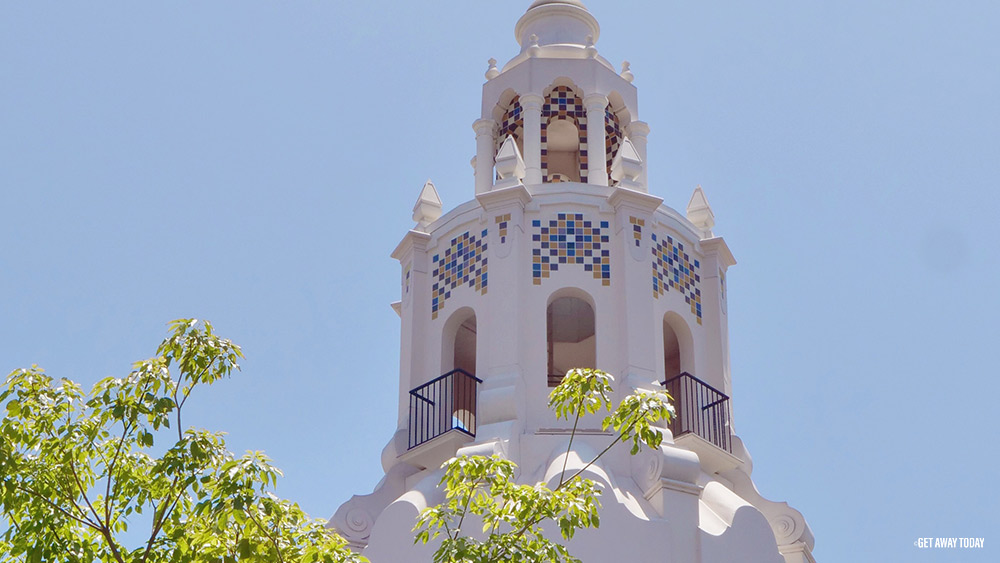 End of Hollywood Land outside the Hyperion Theater - When you walk down the street of Hollywood Land, you'll walk into right of the most photographed spot in Disney California Adventure Park. There is a large forced perspective city mural.
Up Wall - One of the more recent walls to show "up" at the Disneyland Resort is the Up Wall by Studio 17 at Disney California Adventure Park. You may "get carried away" with all of the poses you can do with the balloon mural.
Buzz Lightyear Wall - Located next to the Up wall, is the Buzz Lightyear wall where you can blast into Infinity and Beyond.
All of the Pixar Pier Boardwalk backdrops - The walk along the boardwalk to Pixar Pier is full of photo worthy murals celebrating Pixar films. You'll find Wall-E, Coco and other beloved characters painted along the boardwalk, so keep your camera handy.
Pixar Pier Land Entrance and Luxo Jr. Lamp - The newest land in Disney California Adventure has one of our favorite entrances and it is so photo worthy. The colors are bright and fun. Time it right, and you could even capture Luxo Jr. shining his light on you!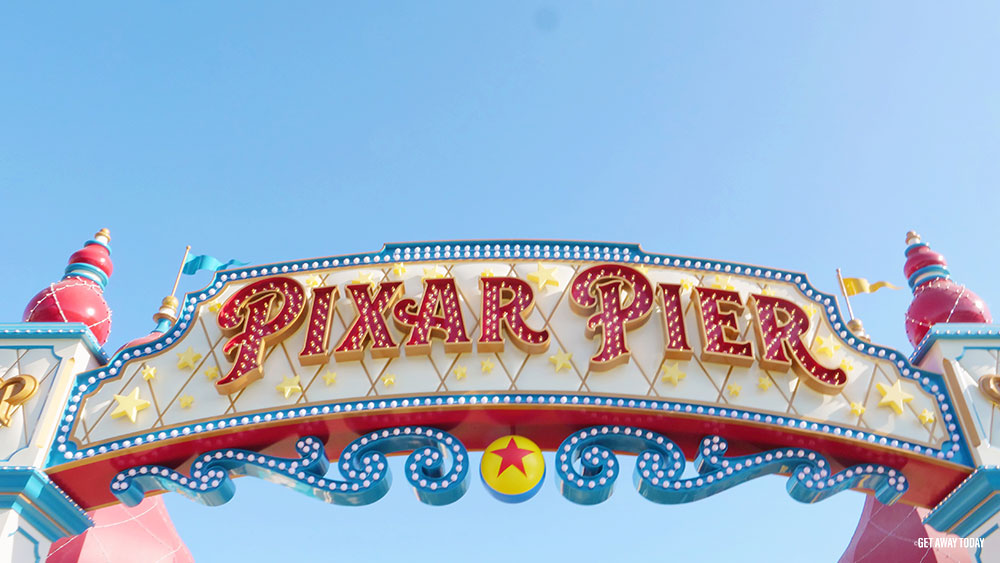 Radiator Springs Racers - One of our favorite attractions makes for some really great on-ride pictures. Like Big Thunder Mountain Railroad, the natural light and smooth ride make it possible to get some in-action selfies.
Radiator Springs Flo's V-8 Cafe at Night - Everything at Flo's V-8 is picture perfect, but it realy lights up at night. The neon lights are so fun to photograph.
Sign Entrance to Cars Land - The entrance to Cars Land is another often photographed area of the park. The sign stays year-round, but there are often seasonal surprise displays as well.
Cozy Cone Motel - There's just something fun about looking like you are a tiny human next to a giant traffic cone. The bright orange cones make a unique and quirky photo backdrop. And if you hang around the Cozy Cone Motel long enough, you're also sure to see Mater and Lightning McQueen.
Guardians of the Galaxy - Mission: BREAKOUT! Entrance - The exterior of Guardians of the Galaxy is a stand-out. But, right out front is a really cool sign that makes a great picture. Better yet, hang around for Groot to make an appearance. He is a sight to behold.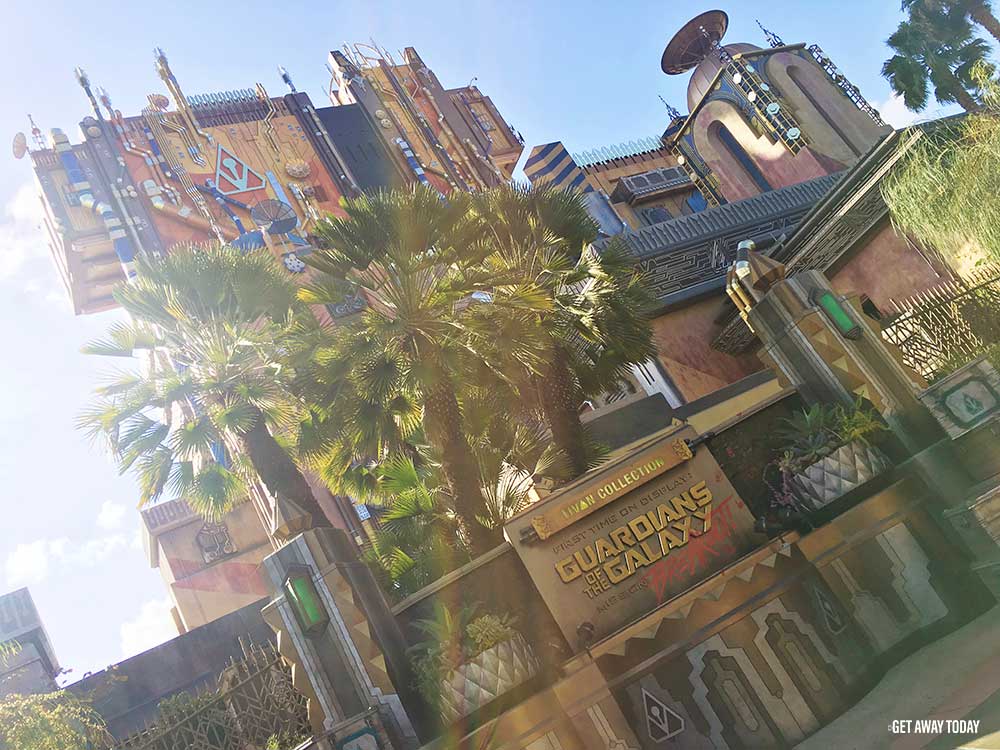 Pixar Pal-A-Round/Paradise Bay - If you go to Disney California Adventure Park and don't take a picture with Mickey's smiling face on the Pal-A-Round, did you even go? It's a postcard worthy backdrop.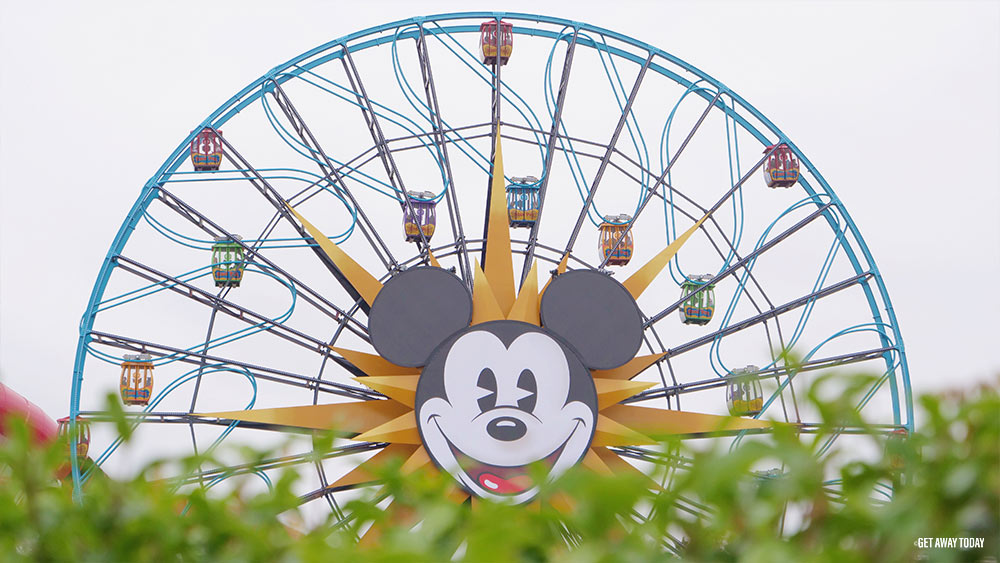 Poultry Palace - The newly reimagined Pixar Pier has so many fun photo spots. The Poultry Palace is a quick service restaurant that looks like a giant kids meal complete with a toy Emperor Zurg. Your kids will love being photographed next to this cuteness.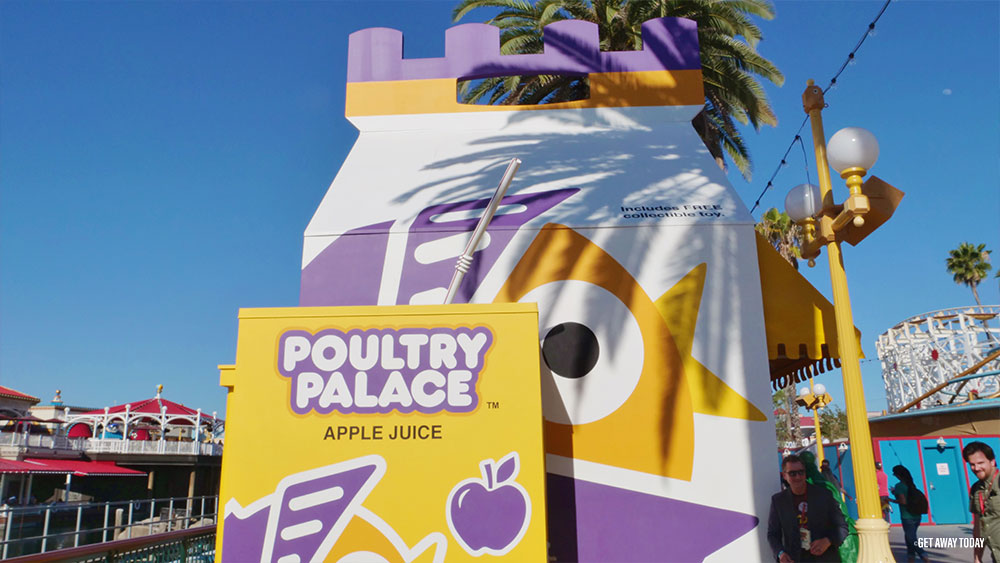 Seasonal Backrops - Disney California Adventure Park hosts festivals throughout the year and with each festival comes new decor, which means new scenery for photos. Lunar New Year, Food and Wine Festival, Halloween Time and Holidays all bring really fun and different options.
Grizzly River Run Bear - Kids love measuring up to the giant Grizzly bear located right outside the entrance to Grizzly River Run.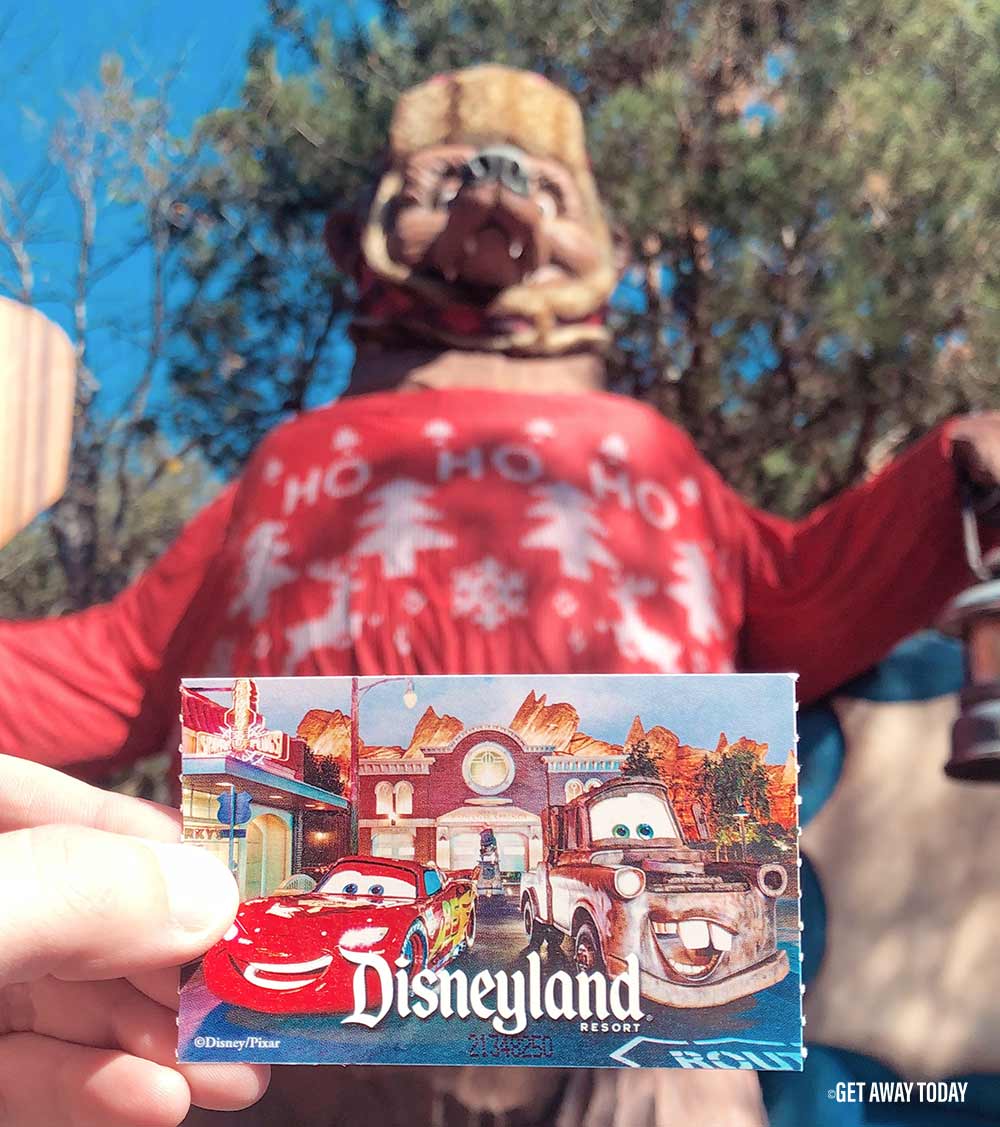 Grizzly Peak - On the other side of Grizzly River Run, you'll find the Grizzly Peak. This is an iconic bear shaped mountain with a gorgeous water fall. When it comes to family photos, it's a Christmas-card worthy background.
Disneyland Resort Hotels and Downtown Disney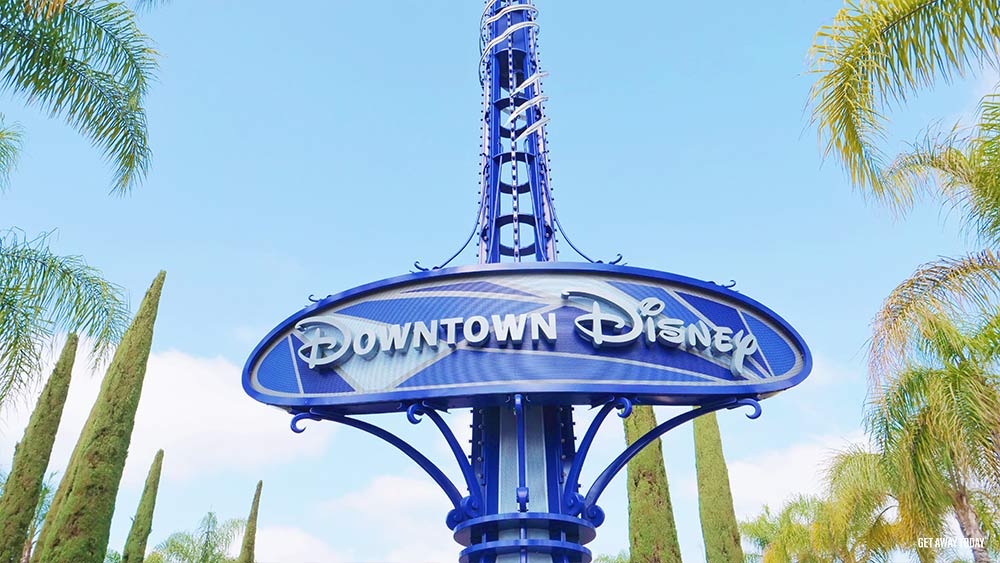 Disneyland Hotel Monorail Pool - Just looking at the pool at the Disneyland Hotel makes you feel like you are on vacation. You don't have to be a guest to wander into the public areas. Even though you can't go into the pool unless you are a hotel guest, you can see it well enough to get some fun pictures with it in the background.
Sorcerer Mickey's Hat - Speaking of the Disneyland Hotel, while walking there from Downtown Disney, you'll walk right under the super recognizable Sorcerer Mickey Hat. Be sure to snap a picture.
Lobbies at Christmastime - If you are visiting during Holidays at the Disneyland Resort, grab your camera and go on a self guided tour of the hotel lobbies. Each of the Disney hotels goes all out for the season. You'll especially want to visit the lobby of Disney's Grand Californian Hotel which has a multi-story Christmas tree and a ginormous gingerbread house.
Disneyland Photo Ideas Overview
I hope this list helped spark some of your own Disneyland photo ideas for your vacation. Keep in mind that everything at the Disneyland Resort is subject to change, so you never really know exactly what photos may be available during your trip. The fact that there is always new entertainment and decor is part of the fun. And remember, what's most important is the memories you make, regardless of what pictures you take.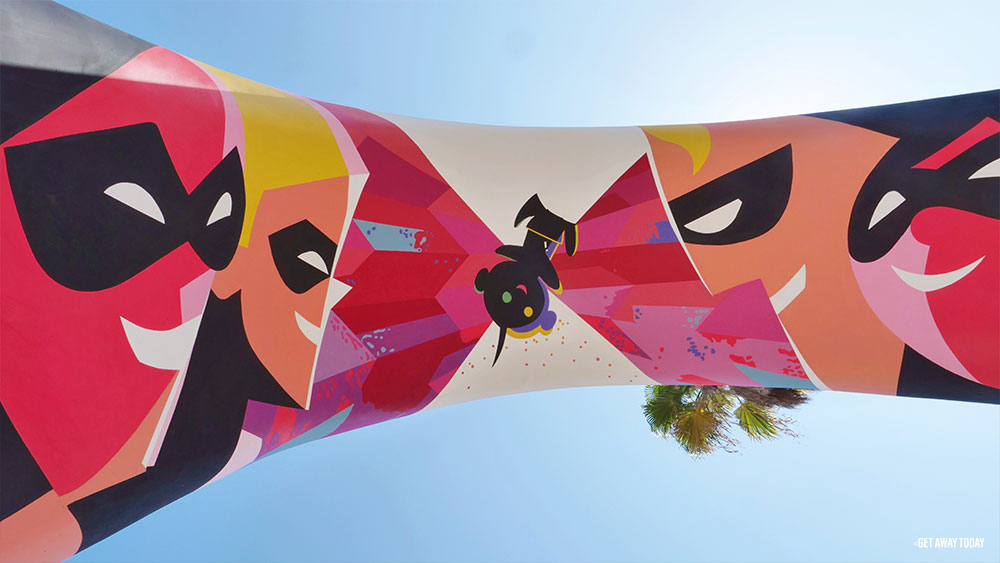 When you're ready to book your Disneyland vacation, let our Disney experts help craft your picture perfect vacation. We work hard to negotiate the lowest prices. We also take care of the details to make sure that you can enjoy. Book your Disneyland vacation online or call any of our agents at 855-GET-AWAY.