We are so lucky to have some of the very BEST people working for Get Away Today. Whether in the lobby when you walk in, on the phone when you make a reservation or in departments that get to work with some of the best clients who support our business, we have awesome employees! Because of this, we try to share an employee spotlight each month so you can get to know our team a little better.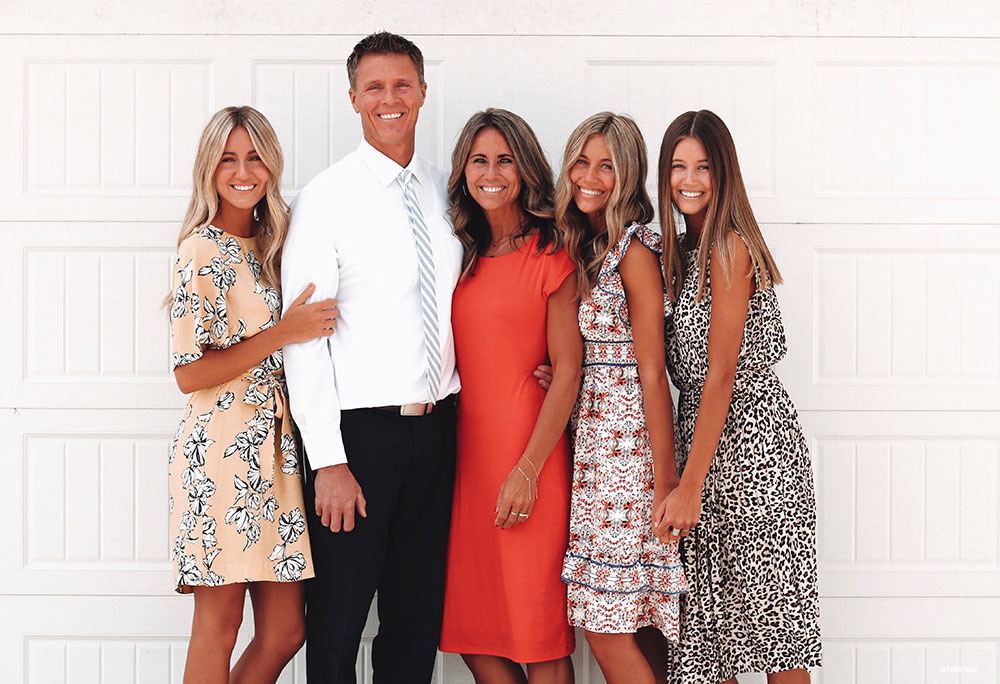 Today's employee spotlight features Hadlee, a member of our Client Relations team. She is a real delight, and we are thrilled to share the Q&A we recently had with her. Keep reading to see why we love Hadlee! Let us know if you've had a chance to work with her!
Employee Spotlight: Hadlee
1. How long have you worked for Get Away Today, and what is a brief description of your current position?
I have worked for Get Away Today for about five months now and have loved every second of it. I currently work as a Client Relations/Business Development Representative. Within this position I work very closely with many of our partners, along with the community. A variety of our partners include credit unions, school districts, bloggers, etc. I have enjoyed building, establishing and growing these lifelong partnerships and friendships.
2. What is your favorite thing about working for Get Away Today?
One of my favorite things about working for Get Away Today are the people. The employees at Get Away Today are remarkable individuals. They care for one another, for their customers, the company and one another's success. We are a team, and it shows. Along with the incredible individuals and fun environment, here at Get Away Today we help others plan their dream vacations, with hopes of helping their wildest dreams come true. Not to mention we work very closely with Disney; it doesn't get much better than that!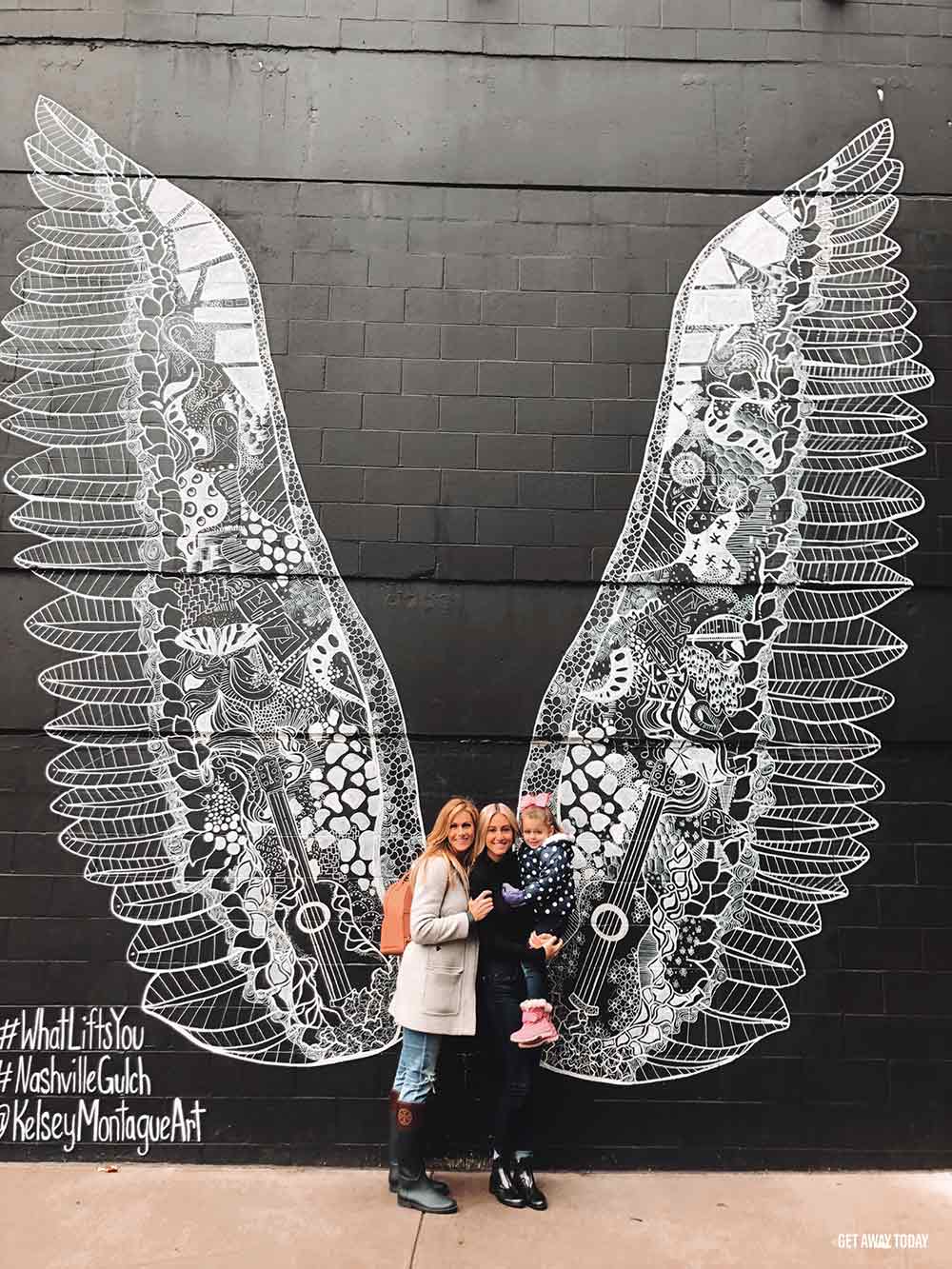 3. What is one of your most memorable vacations?
I have loved every unique culture and destination I have experienced and visited, but my most memorable vacation would have to be my trip to Manila. I had gone to Manila with a friend and his family. From the quaint, one of kind diners to the charming scenery and late-night expeditions, we were enjoying every experience. On the last day of our vacation we went boating, tubing and wakeboarding, trying to enjoy the last bit of summer sun. We came across a 50-foot cliff. The rocky cliff had a perfect little nook, with a rope swing attached to the top, for one to be able to swing off of into the warm, sun heated water. Much of the crew hesitated at the drop of such a cliff but my friend decided he was brave enough to complete the task. He swung from the rope swing and successfully completed the drop. If he could do it so could I, I thought. I was going to show everyone I was one brave gal. I got up there, which was a treacherous task in itself, and braced myself for the fall. The rope was in front of me, I took the leap and I quickly realized the rope was wrapping around my left leg. Everyone was yelling at me to jump, as I was trying to unravel the rope from my leg. Realizing I had to jump, otherwise I would swing back to hit the cliff, I jumped. The rope gave me rope burn 50 feet down, getting tighter and tighter as I dropped. I quickly realized leaning forward helped the rope unravel, with a quick understanding that I would be face planting this drop. As I hit the water I was in complete shock. My friend jumped in after me and helped me swim to a little rock nearby. No tears. No emotion. I simply just sat there, still, unaware of what had just happened. I stood up to see double lines, from where the rope had been wrapped, on my leg, with deeply indented white flesh. Black and blue bruises covered my body from where I had smacked the water. And grateful that these were the least of my injuries. It was quite the finale to the end of our vacation. I look back on that day and how my perspective on life changed, a deep paradigm shift, an event that became one of the most memorable of experiences. That's something I love about travel; it has the potential to completely change your perspective for the better.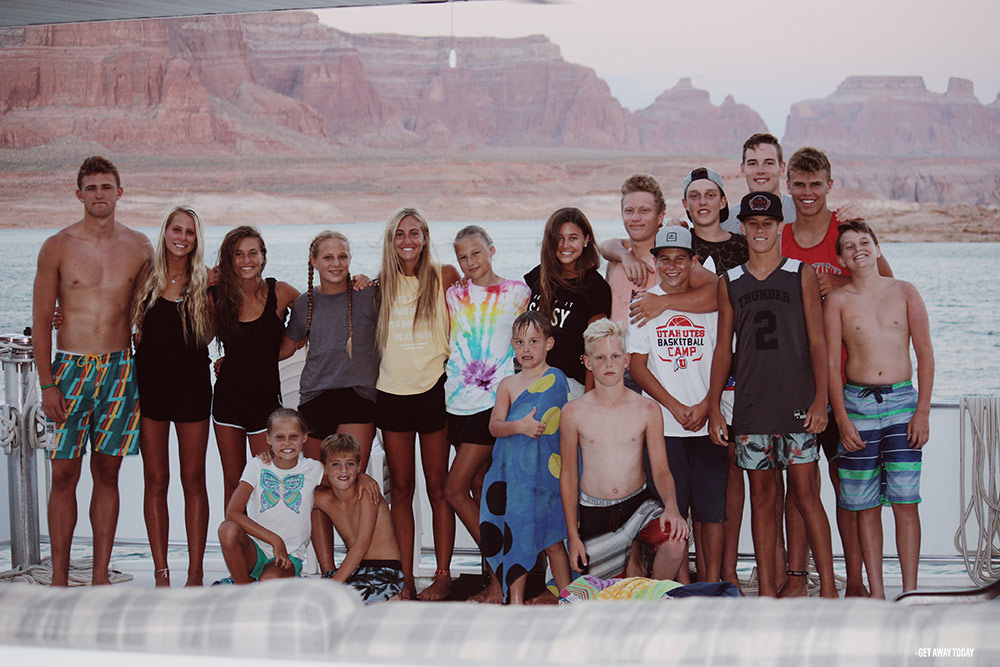 4. What are your personal top three vacation destinations? Why?
My absolute favorite vacation spot is Lake Powell. There's something about sleeping on a house boat under the stars, playing in the water all day and having no connection to the outside world. My happy place consists of boats, water and sunshine, and that is Lake Powell. Another favorite vacation spot is Florida, specifically South Walton, on the scenic road 30A. My dad's side of the family goes to Florida every year for the younger kids' spring break and we stay at a beach house on this infamous road. It is breathtaking, you walk out back and there sits the pure white powdered sugar sand and the calming waves of the ocean. This is where I ate my breakfast every morning, right next to the waves. This specific area has miles of surrounding area with different feels from Greece, to Europe, to New Orleans. It's always fun to get all the cousins together and explore such an area. Lastly, Tennessee, one of my favorite vacations as well. Some of my favorite people live in Nashville, Tennessee including my mom's brother and his family. I have absolutely loved the opportunity to be able to visit them. Ever since I was young, I have gravitated toward music. Music is how I express myself. I love to sing, play the guitar and compose music. Tennessee is home to country music. The dreams are big there, and I love that there is live music everywhere you go. From the Country Music Hall of Fame to the Grand Ole Opry, music brings this little town to life.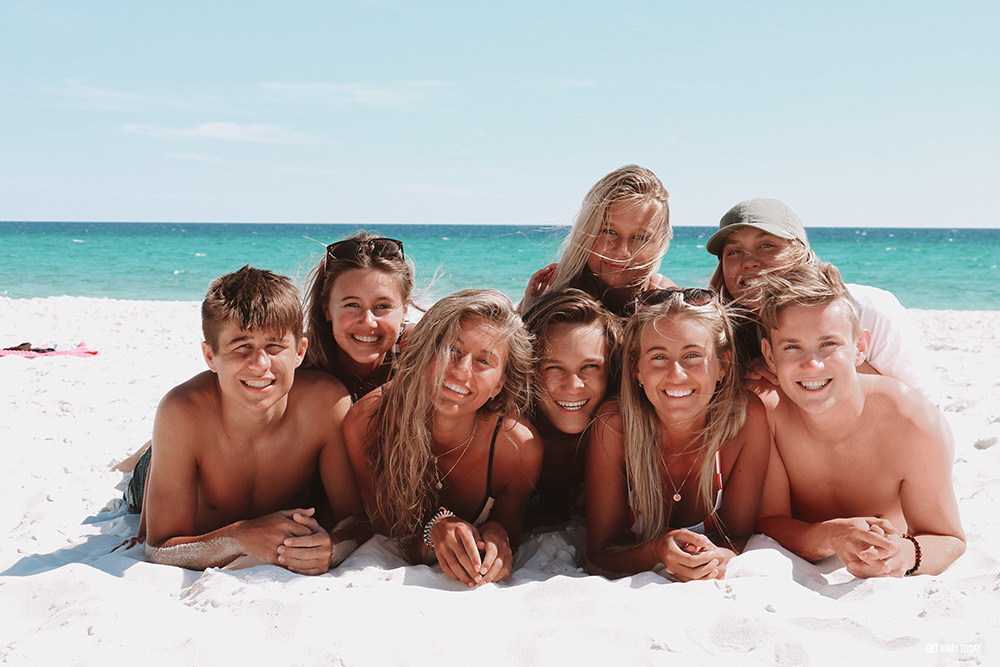 5. What is your favorite Disneyland memory?
My favorite Disneyland memory was just this last time I went. Last summer my family and I drove to Las Vegas, stopped there for a night to see Celine Dion in concert, and then headed the next day to California to see our friends Mickey and Minnie. I have two younger sisters, one is 19 and the other is 15. We've been quite the bunch since day one, best friends from the start. Growing up in a house full of girls, my dad quickly learned that he was outnumbered. One of the days at the park, when the night was coming to an end, we noticed Splash Mountain's line, as it was incredibly short. We had to take advantage of this, even though we had every intention of leaving. Our dad didn't agree with the decision that was being made, why get wet and have to drive an hour back to our hotel in such discomfort? He was outvoted. We all claimed our spots in the log, enjoyed absolutely every second of the ride and every girl stepped out of the log completely dry. Poor dad stood up out of the log completely drenched, nothing was dry. Bless his sweet soul, drove home an hour in wet jeans, we still laugh about it today.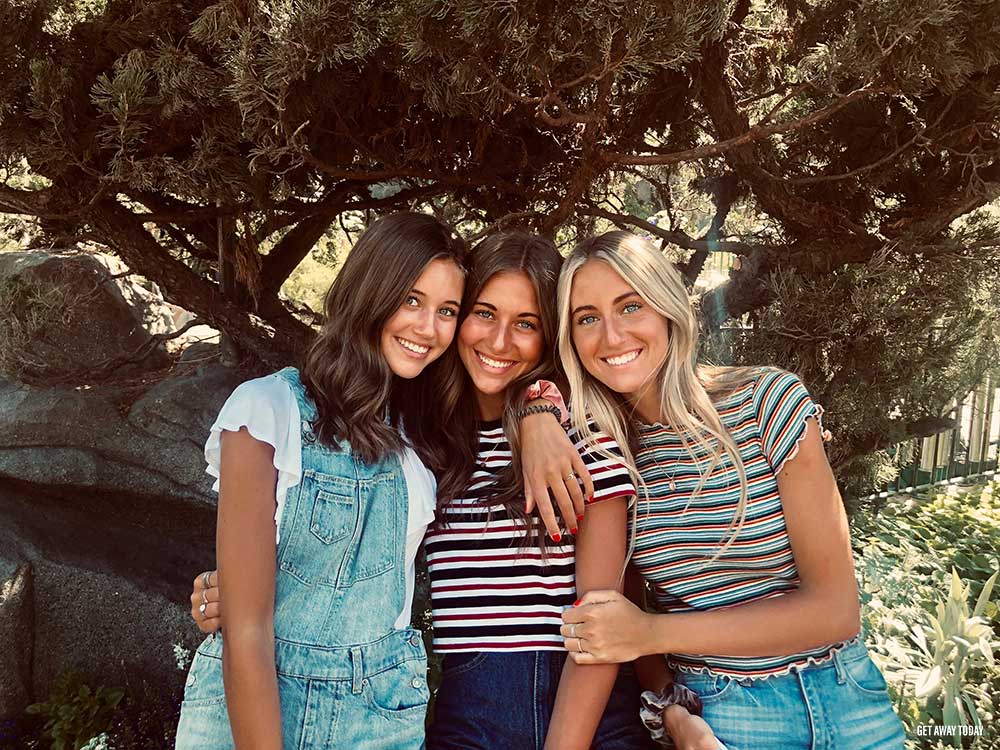 6. What is one of your most memorable experiences with a guest or partner?
I have loved every experience I have had working alongside our amazing guests and partners. Interacting with each individual and the opportunities that arise are invaluable. I love the opportunity I have to help strengthen our partnerships and help our guests create long lasting, magical memories.
As you can see, Hadlee is a wonderful asset to our team at Get Away Today. We are so grateful she shares her talents with us and brightens up our office each day with her determination and willingness to be a hard worker.
We'll be back next month with another employee spotlight, and in the meantime you can learn about other team members with the links below. If you'd like to speak to one of our wonderful travel agents about a vacation, give them a call at 855-GET-AWAY.