Planning a vacation with Get Away Today should always be an amazing experience. To insure a high level customer service, we make sure to hire only the best of the best. This month's employee spotlight, Kayla, is no different.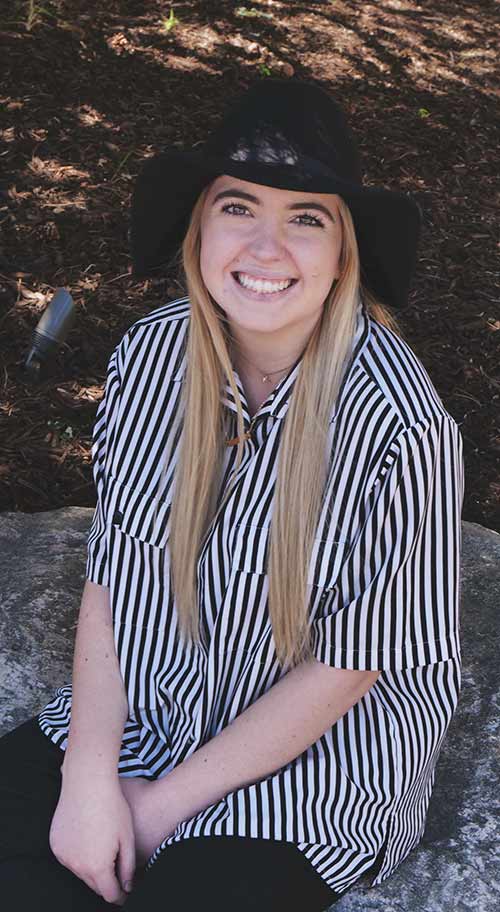 Kayla is one of our Reservation Agents and an absolute gem. She makes every call wonderful and has some of the best information when it comes to traveling with food restrictions and food allergies. We hope you enjoy getting just a glimpse at how much of a rockstar Kayla is:
How long have you worked for Get Away Today and what is a brief description of your current position?
I've been working as a Reservationist for about 7-8 months, and I absolutely love it. I get to talk with guests, help them plan their vacations and answer whatever questions that they have. I love being a part of making those precious memories, helping guests and getting them excited for their trip.
What is your favorite thing about working for Get Away Today?
My favorite thing about Get Away Today is how friendly everyone here is. Whether you are a guest or an employee, everyone is so nice and helpful. They're my favorite people that I've ever worked with.
What was one of your most memorable vacations?
Growing up in California, vacation wasn't very far away. One of my most memorable vacations, however, would have to be my honeymoon at Anaheim. I went several times before because of cheer competitions every year, but having it just be the two of us made it very special. Especially since my husband, Corbin, hadn't been there since he was super little.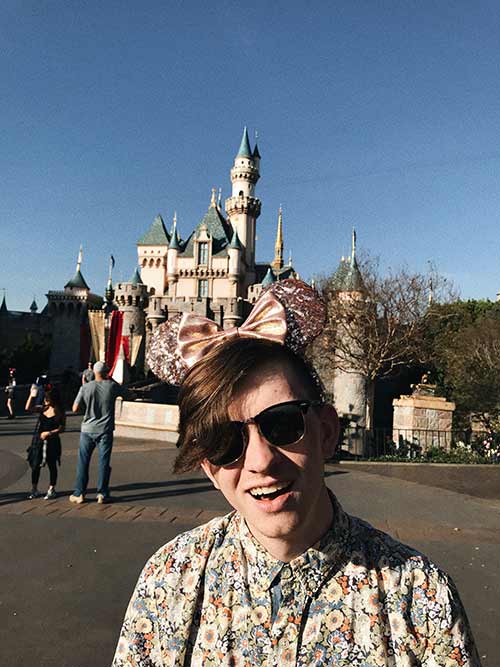 What are your personal top three vacation destinations?
My top three vacation destinations are:
1, Disneyland, OF COURSE! I think it's perfect for everyone. There are lots of things to do for people of all ages. My family loves it because Dinsey accomodates to all dietary restrictions and preferences which helps out a lot since I am a vegan and my sister is gluten-free.
2. Monterey Bay Aquarium! I went there about every weekend growing up, and I still love it. Being a marine life enthusiast myself, I loved visiting the aquarium and learning all about the ocean and its beloved creatures. If you're traveling across California, I highly recommend it. It teaches all about marine biology and how to take care of our oceans while interacting with the marine life.
3. SAN FRANCISCO!!! This is my go to place when it comes to food, sight-seeing and shopping. It's full of awesome things to do. My favorite thing is to spend most of the day at the park eating fresh sushi and then take lots of pictures, obviously. It also has the Color Factory which I have always wanted to go visit.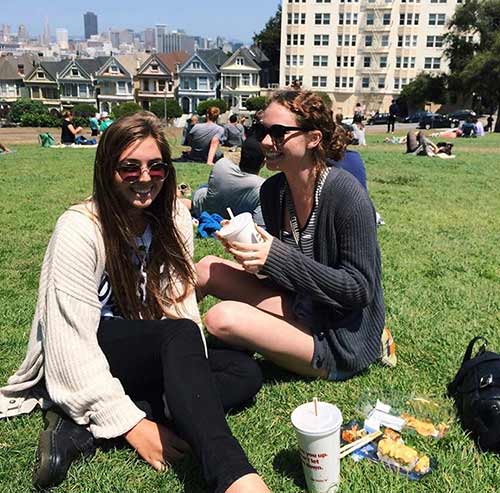 What is your favorite Disneyland memory?
My favorite Disneyland memory was when I was 19. My family and I went for my birthday and it was the last time we went together. Here is a little information that you need to know about me and my dad. My dad is 6'4" and I am 5'6" and both of us are all legs. In Tomorrowland, there is a ride called Astro Orbitor, which is like the Dumbo ride but with rockets. It raises you up and flies you around in a circle. It fits a full adult and a child - NOT TWO ADULTS. My dad and I decided to test this. We managed to squeeze ourselves in the rocket with our knees to our ears. It was the most uncomfortable position that I have ever been in, but we were just laughing the whole time about how stupid we looked. People below were laughing too and taking pictures of us. The best part was trying to get out of the thing and walking around afterward.
What is one of your most memorable experiences with a guest, partner or coworker?
My most memorable experience at work is with my desk buddy Kourteney. We were roommates on the last FAM (familiarization) trip to Disneyland. We were so brave and went to Knott's Scary Farm, which was terrifying. That night we decided to keep the TV and the hallway light on all night. I remember being so scared that night, but now I just laugh really hard about it.
Isn't Kayla great? Call 855-GET-AWAY to book your next vacation with her amazing help!

Find out more about the Get Away Today team: