At Get Away Today, we always like to highlight our extraordinary staff members! Many of them work hard behind the scenes at Get Away Today. Because of this, we like to take a moment to brag about them from time to time. Today we have decided to spotlight Liv, a member of our Internet Marketing Team.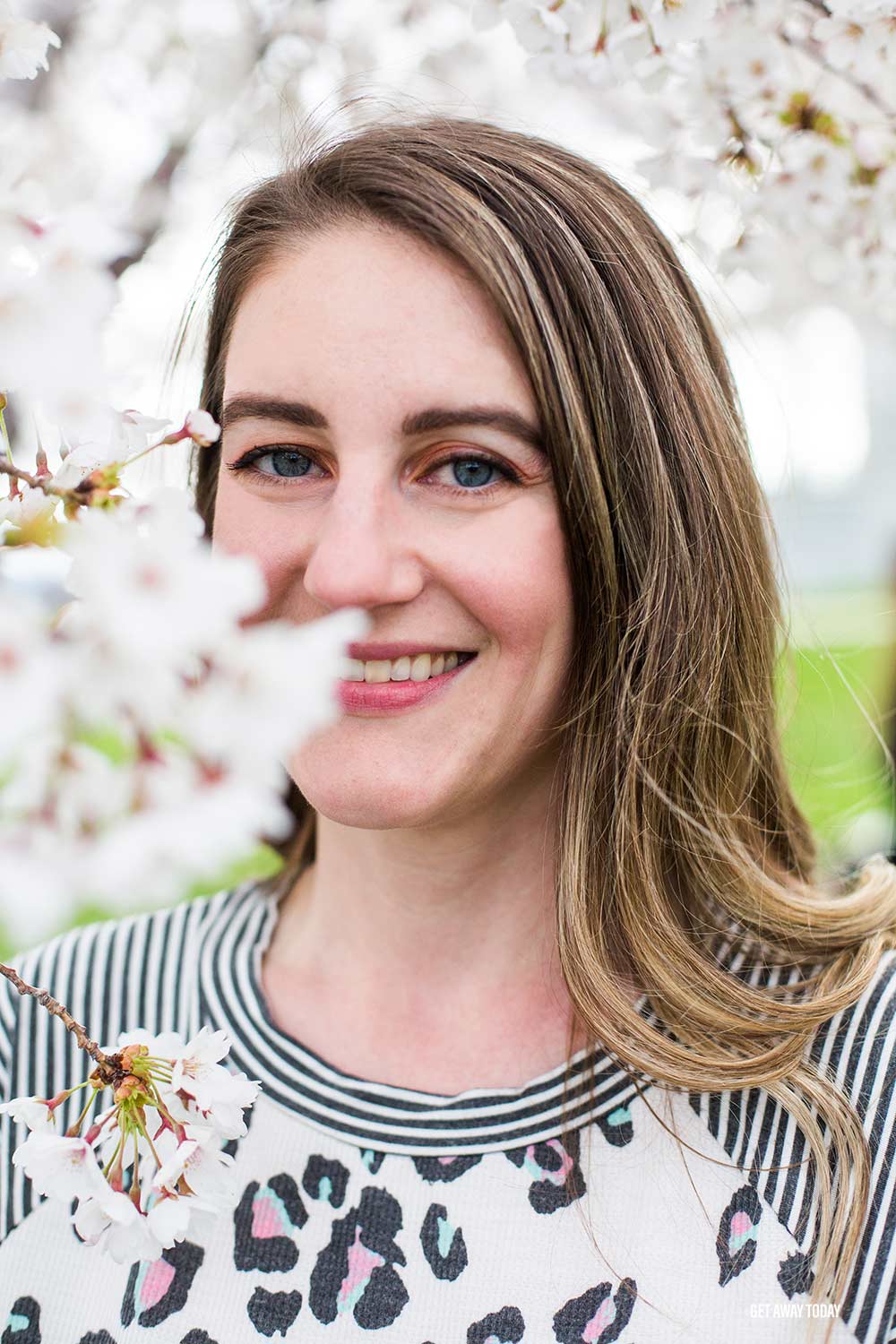 Liv loves to travel, and has recently started working on convincing her young children that receiving a trip for a birthday or holiday is better than receiving a toy that will break or be forgotten about in a few weeks. Keep reading today's employee spotlight to get to know Liv a little better.
Employee Spotlight: Liv
How long have you worked for Get Away Today and what is a brief job description of your current position?
I started working for Get Away Today this year! In January 2019 I accepted a position as part of the Internet Marketing Team. I have known some of the other Get Away Today staff members through mutual work we have done together over the last five years, though. So, joining the team and officially becoming part of Get Away Today felt pretty seamless! I am very fortunate to be able to not only work a couple of days in the South Ogden office, but remotely from home as well. It works so well with my family's current needs!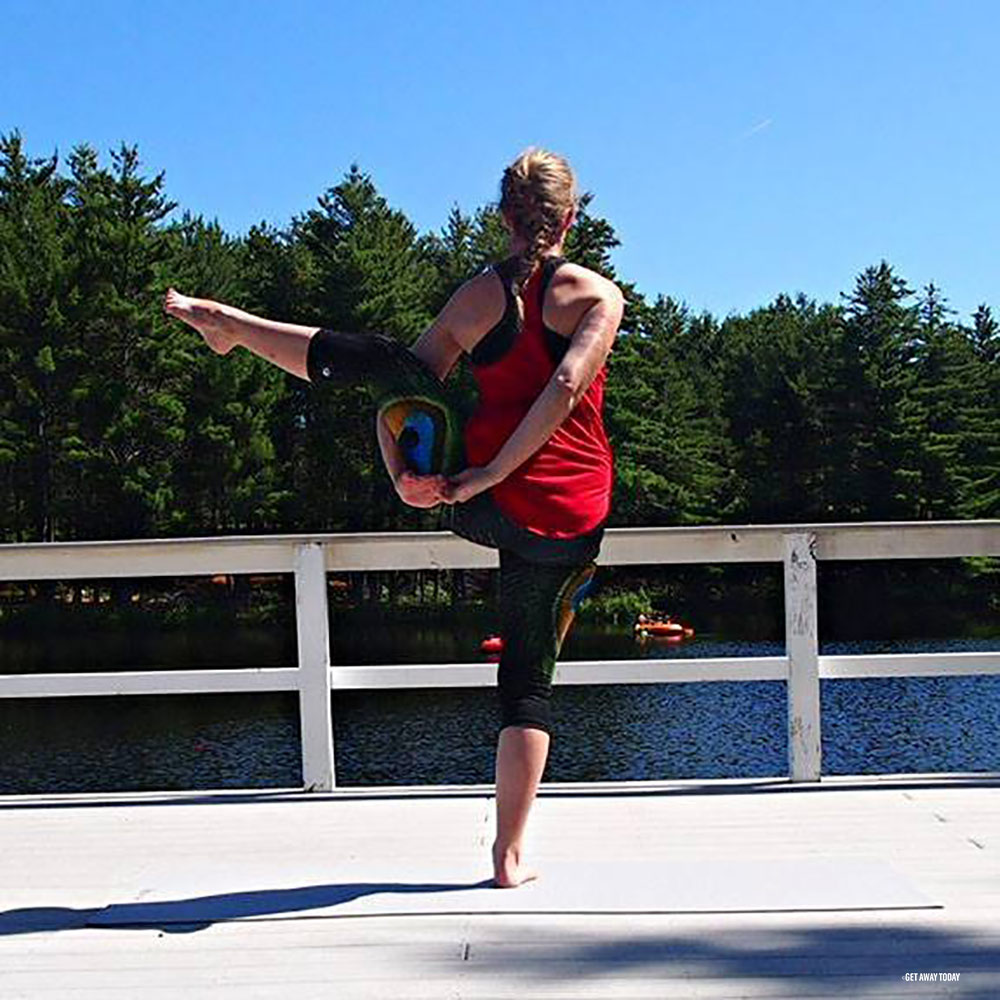 My job on the Internet Marketing Team varies daily; I help write articles for the Get Away Today blog, as well as articles for some of our amazing partners. Chances are, if you leave a comment on Get Away Today's blog or YouTube channel, I get to be the person to answer you! I also manage the posting calendar to help all of the talented content creators at Get Away Today stay organized when it comes to meeting deadlines. Something else I do is manage the Pinterest account for Get Away Today, ensuring that all our helpful travel tips, Disney crafts and Disney inspired recipes make it to Pinterest so they can be seen and implemented by Disney fans everywhere. My job is a mixed bag, and I absolutely love the flexibility and ever changing nature of it!
What is your favorite thing about working for Get Away Today?
Honestly, it's so hard to choose just one favorite thing! I love love love my co-workers. They are all so knowledgeable and have been so helpful as I learn more about Get Away Today and how it runs. I always have a lot of questions, and everyone on my team, and beyond, has been nothing but kind and supportive. The atmosphere at work is extremely fun and uplifting, which hasn't always been the case for me when I've worked in offices in the past. I feel like when an office is as content as ours, we produce better customer service! Another thing I love about Get Away Today is the opportunity it has given me to write for a job. Being a writer has always been a dream of mine, and it has officially come true!
What is one of your most memorable vacations?
I'm originally from Maine, and every couple of years I try to take my husband and our two kids back east to visit my parents. They live in the heart of a small tourist town, full of outlet stores and delicious eateries, just 15 minutes from the beach. It's an IDEAL vacation destination, for sure. Well, in 2017 my whole family managed to coordinate schedules so all three of my siblings and I could be in Maine at overlapping times. As a result, we booked a rental home on a small lake in western Maine and spent five days there. All the cousins got to play together for the whole week, enjoying the lake, the man made beach, the woods and just the general beauty that is Maine in late summer. Additionally, when we returned to my parents' house, we had family photos taken to commemorate all of us being together. We somehow managed to get beautiful photos with all 7 of the cousins, my siblings and myself and our parents. That photographer definitely didn't charge us enough to taking on that task!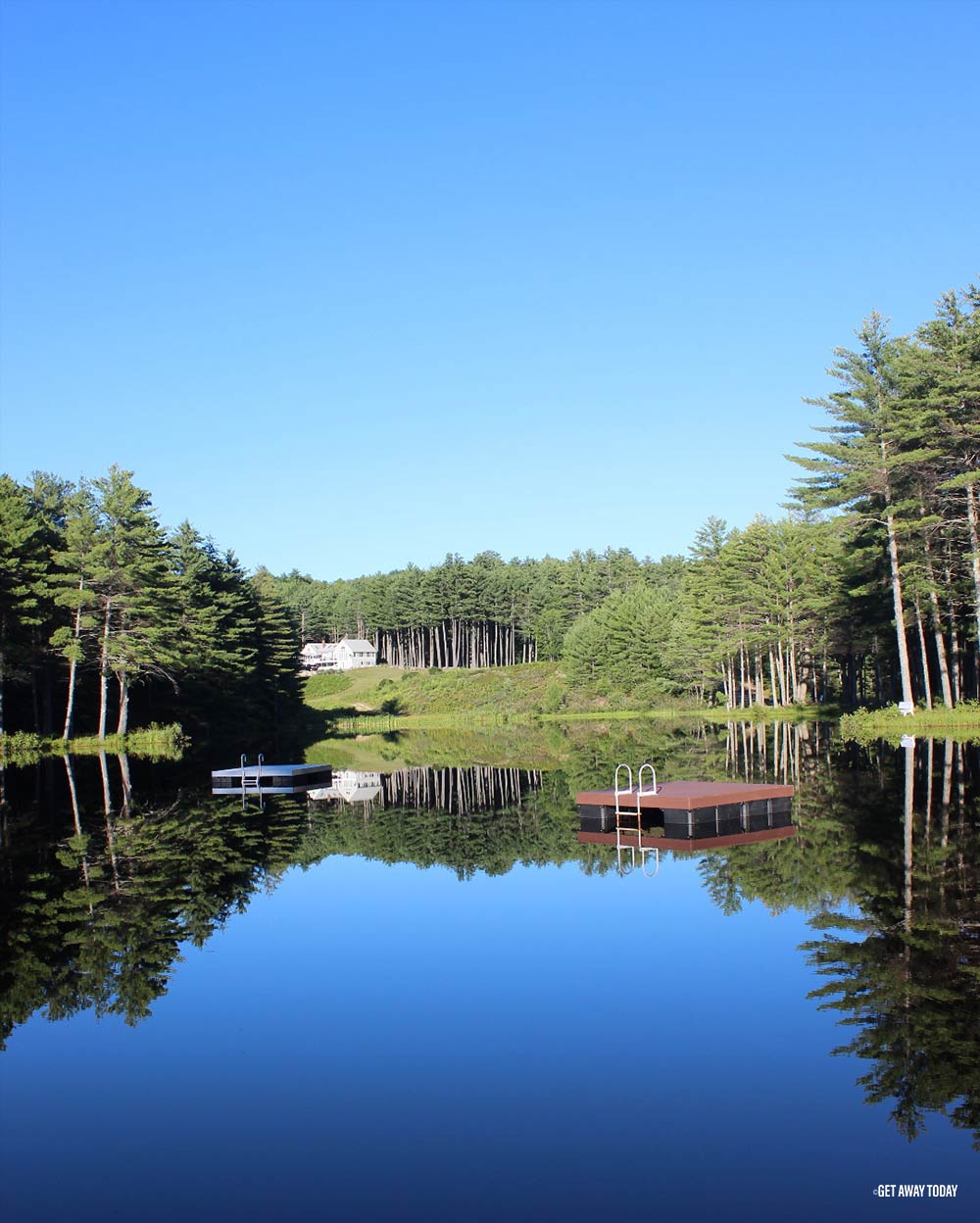 What are your personal three top vacation destinations?
Disclaimer: These are all BESIDES Disney, obviously.
My husband and I took our honeymoon to San Francisco, and I have wanted to return ever since! Someday we'll make it back, and hopefully have more time than we did during my first visit. Going to Maine is also a favorite destination of mine; I love showing my kids where I grew up and having them spend time with their grandparents. Another top vacation destination of mine is North Carolina. I had a sibling living there for a while and was able to visit twice. I always wish I had more time to explore more there!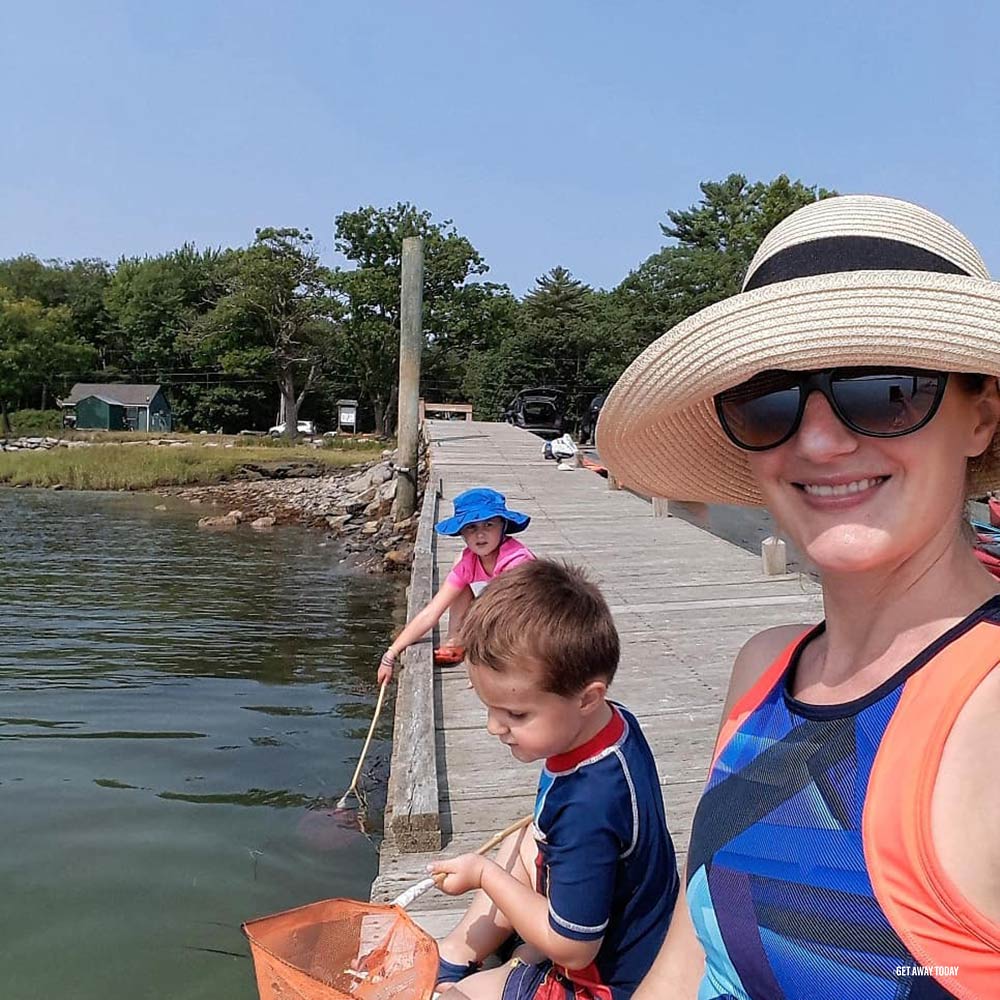 What is your favorite Disneyland memory?
I don't exactly have a specific Disneyland memory that comes to mind… But when I was in about 6th grade or so, my family was able to take a trip to Disneyland after some really hard times. It was wonderful to come together and experience some joy and magic at Disneyland and take a step forward with our new lives.
What is one of your most memorable experiences with a guest or partner?
Working behind the scenes as I do, I don't have a lot of one on one interactions with guests. I do, however, get to compile the guest reviews that are left on our Get Away Today surveys and social media channels. I love reading through those reviews and learning how Get Away Today agents were able to make vacations memorable and positive experiences for our guests! What a joy to know that we are able to help, in some small way, make vacation dreams come true.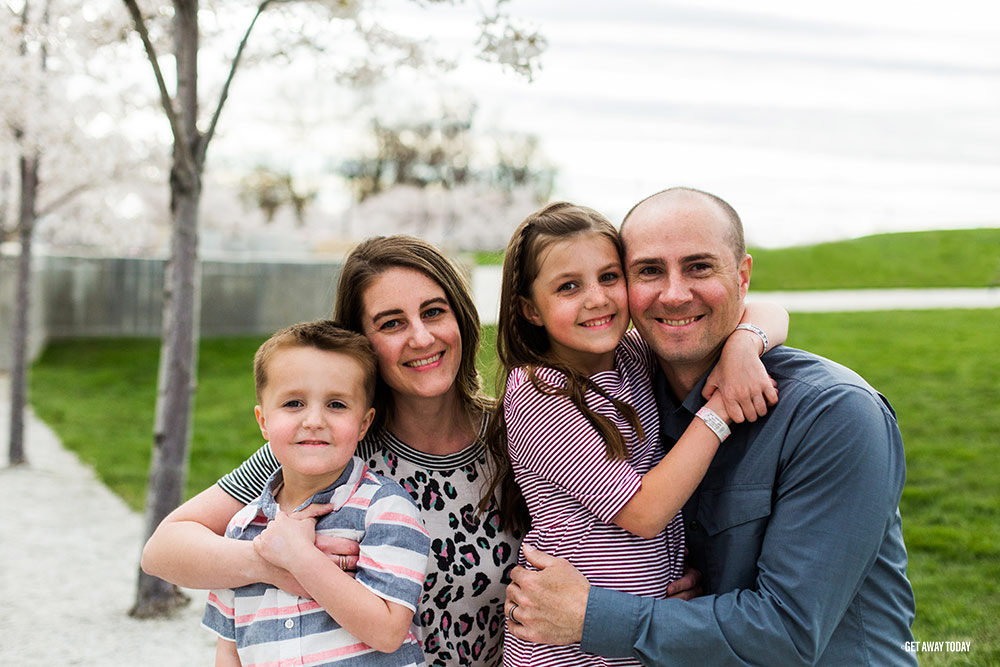 We hope this has helped you get to know one of our Get Away Today employees a little better! If you're ready to book your next vacation with any of our awesome reservation agents, call 855-GET-AWAY and we'd love to help.