Get Away Today is home to many amazing employees, from our Reservations Department to our Client Relations Department. Today, we're spotlighting one of our behind-the-scenes employees, Tami. Tami is a major part of our office and always working with multiple departments to keep our website, email blasts and more up and running. Her fun personality and work ethic are just icing on the cake!
We love having Tami as part of our team and hope you enjoy this small peek into what makes her so great:
How long have you worked for Get Away Today and what is a brief job description of your current position?
I have worked for Get Away Today since January 2011. I wear many hats within the office, but my title is Project Manager/Web Marketing Specialist. I have the fun of working with our development team to make sure we are up to date with the newest technology as well as adding new specials and content to the website.
What is your favorite thing about working for Get Away Today?
I love the fact that as a company we get to make our customers' dreams come true and allow them to make precious memories with their families and friends.

What is one of your most memorable vacations?
My most memorable vacation would have to be the one that my husband surprised me with for our vow renewal. He worked very closely with Jandy, one of our Sandals specialists at Get Away Today, and my children to set up a secret vow renewal, down to the dress and a beautiful new ring. I thought we were going to Jamaica to celebrate the wedding of some close friends and was completely surprised to find that it was for us as well.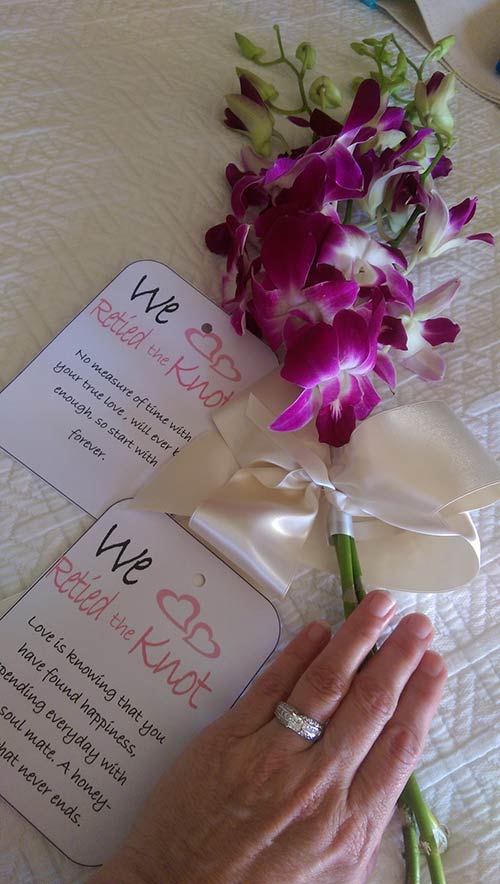 What are your top three vacation destinations?
My top three vacation destinations would be Walt Disney World, Jamaica and Disneyland.

What is your favorite Disneyland memory?
Picking my favorite Disneyland memory is a bit tough. Of course the first time I took my children and seeing the amazement in their eyes was a wonderful feeling, but I think I would have to say my favorite was my senior trip. This was the trip that I fell in love with my husband. Little did he know the Disney madness he was marrying into, but Disneyland will always hold a special place in my heart for bringing my family together.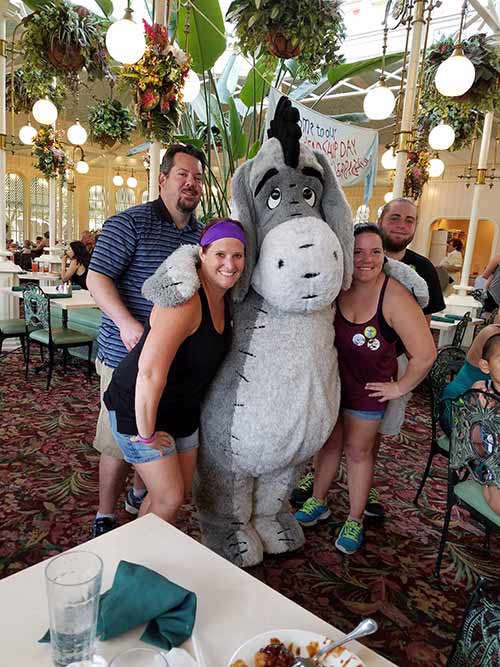 What is one of your most memorable experiences with a guest or partner?
Working at Get Away Today allows me to be part of so many special experiences, from first time visits to special occasions. The one that sticks out in my mind right now was a recent experience. We had a couple going on a bucket list trip to Jamaica this past September during the hurricanes. The couple ended up getting stranded in Atlanta on their way and called in to see what were their options. The husband is battling cancer and this may be his last trip, so our agent knew that rescheduling the trip was the last thing she wanted to do for them.
This happened on a Saturday when the couple's particular agent was off, but she came into the office and worked with the airline and resort to make sure that the couple was taken care of. The couple was able to stay the night in Atlanta and then get on the first flight to make it to their destination. Their vacation may have started a day later, about our agent made sure that they were taken care of. These are the types of things that makes my heart so full, knowing that I work for a company that will go the extra mile for their customers and treat them like family.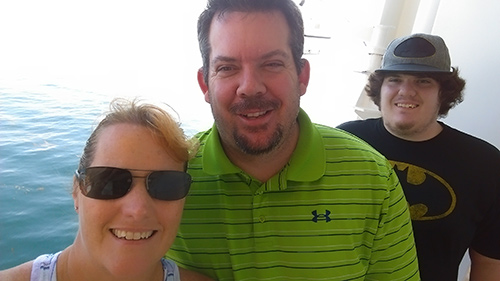 It's easy to see why all of our departments love working with Tami! The next time you get an email from us or are checking out a new deal on our website, you can thank Tami for her hard work in being a big part of getting that put together.
If you're ready to book a vacation to the Happiest Place on Earth or beyond, give our office a call. We have agents specialized in nearly every destination that can help you plan at 855-GET-AWAY.

Get to know more of the amazing employees of Get Away Today: