Get Away Today's 2018 FAM trip continues! Check out an overview of our amazing luncheon with our partners from Wednesday. Plus, we'll be sharing our first day of San Diego fun and more giveaways!
Our team is having a fantastic time on this year's FAM Trip. Wednesday was our last day in Anaheim and we celebrated with a luncheon with all of our partners. From hotel contacts to attraction partners, we had so many people attend.
The luncheon was held at House of Blues in Anaheim GardenWalk, where we all had a delicious meal and time for some great conversation. Many of our staff have talked over the phone or email with our partners, so it's always good to actually see each other in person. Especially for the contacts some of our agents hadn't met before!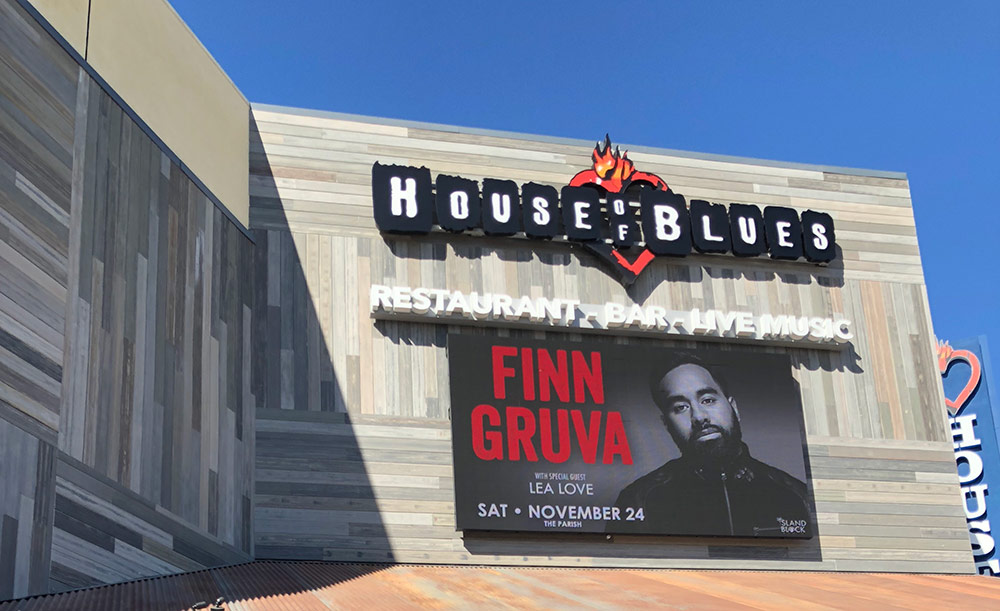 Our partners from all around Southern California were there - including some of our San Diego friends who we are visiting today. After some time talking with everyone, we had to wish them all goodbye before heading on to more hotels for the day. Get Away Today likes to make the most of our FAM trips with plenty of site tours, after all.
The Clarion Hotel hosted us for a delicious dinner and even had staff teach some of us how to properly hula. It was an entertaining dinner that won't soon be forgotten! We were off to the Courtyard Anaheim Theme Park Entrance then, to spend our last night in Anaheim in style. You can check out more about these hotels, as well as enter their giveaways here.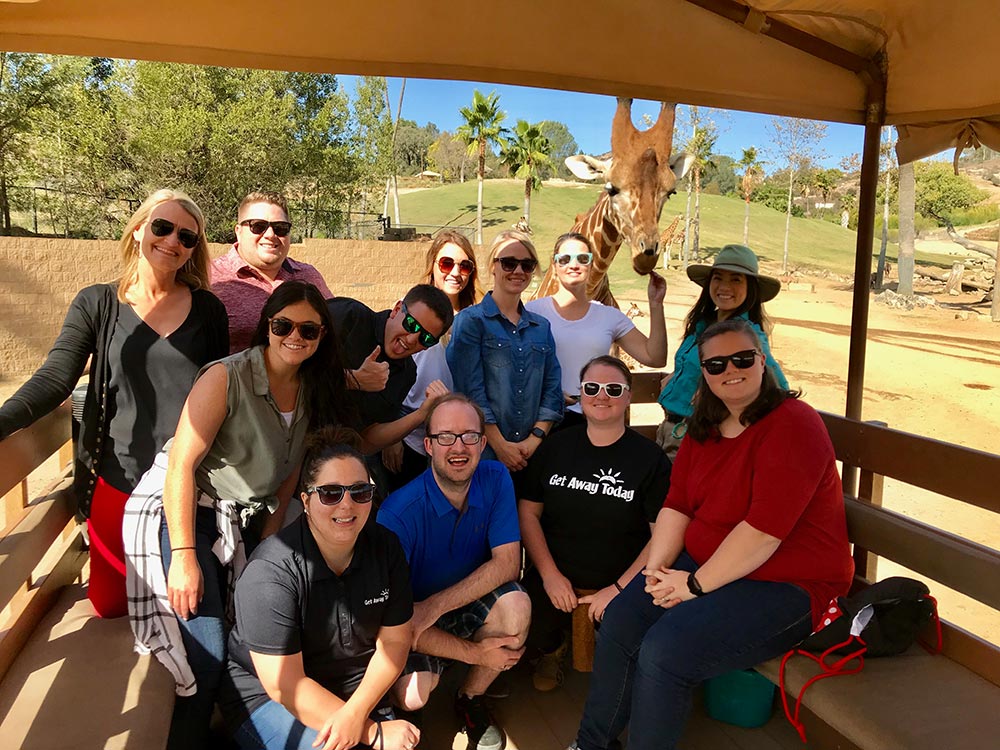 Our team was up at the crack of dawn this morning to make our way to San Diego, where even more fun awaited. Keep reading to find out what we did and how you can enter to win some great San Diego hotel stays and park tickets!
San Diego Zoo Safari Park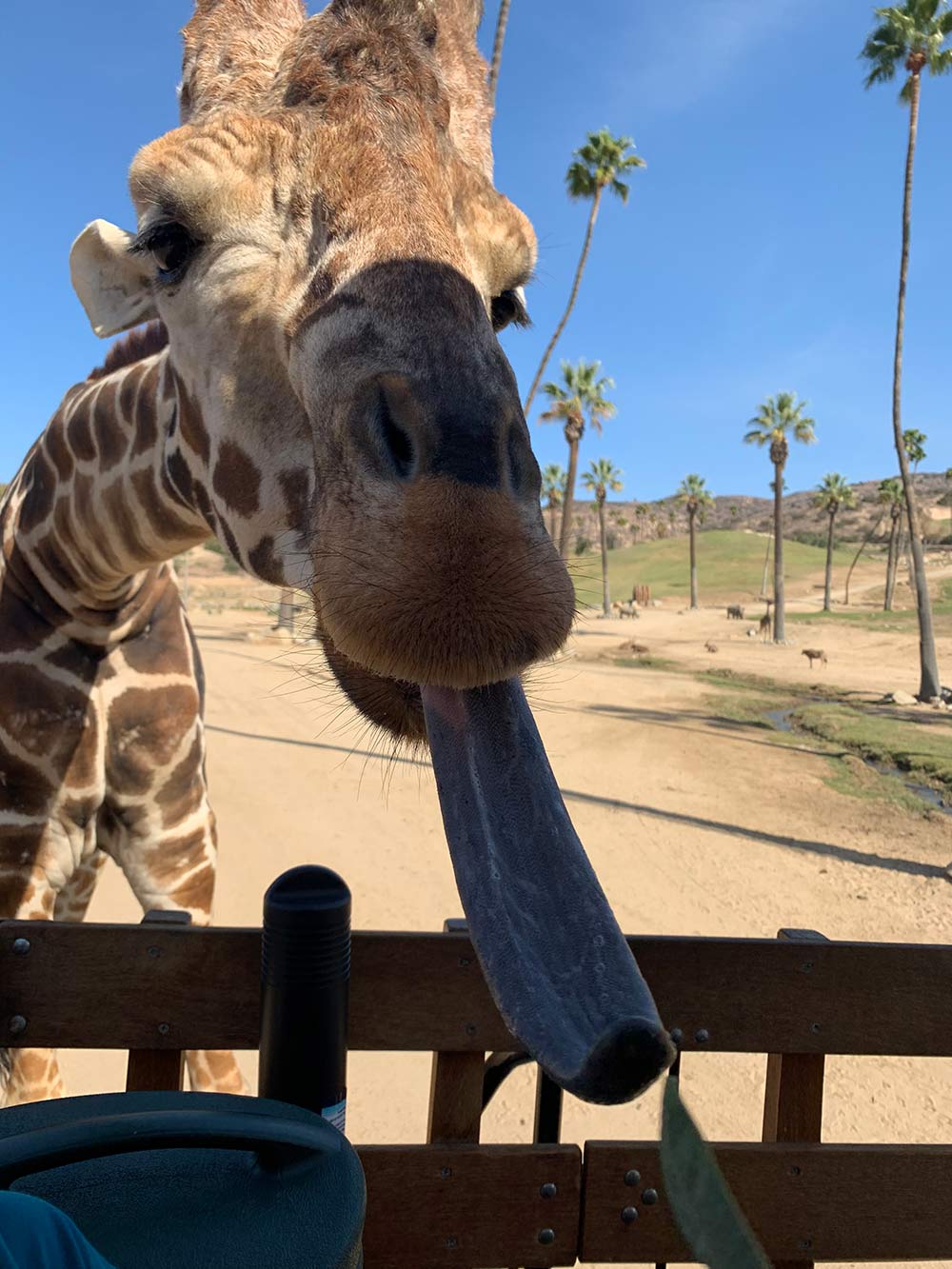 We haven't visited the San Diego Zoo Safari Park on a FAM in a few years now, so it seemed perfect to head there this year. The Get Away Today team was blown away by the up close interaction with the animals and all the adventures available. We were able to not only explore the brand-new Walkabout Australia area (where we pet kangaroos!), but also ride on the Safari Caravan. This unique ride - available for an additional fee - gave us an even closer look at some of the savanna animals. Plus, we got to feed real life giraffes and rhinos. You can't beat that experience!
Enter here to win a 4-pack of tickets to either San Diego Zoo or San Diego Zoo Safari Park.
Homewood Suites by Hilton Carlsbad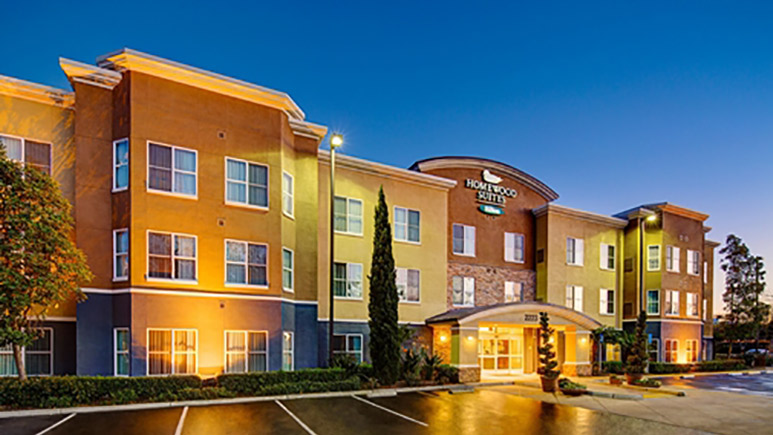 After the Safari Park, our team toured the Homewood Suites by Hilton Carlsbad. We love this hotel because it offers a home away from home for families planning a LEGOLAND vacation. Each suite has a kitchen and there's a free full breakfast served every day. Plus, you can enjoy free appetizers and drinks on select nights. The hotel is only five miles from LEGOLAND as well, making it a great choice for guests who want to explore the park and nearby areas.
Enter to win a 2-night stay at the Homewood Suites by Hilton Carlsbad here.
LEGOLAND California Resort
The LEGOLAND California Resort was our last stop of the day. We absolutely loved touring the new LEGOLAND Castle Hotel as well as staying at the LEGOLAND Hotel for the night. Our staff was more than excited, because these properties really make you feel that everything is awesome! Both hotels offer amazing theming, spacious rooms and amenities like free breakfast and treasure hunts. Your family will love staying at either one, even more than we loved touring them!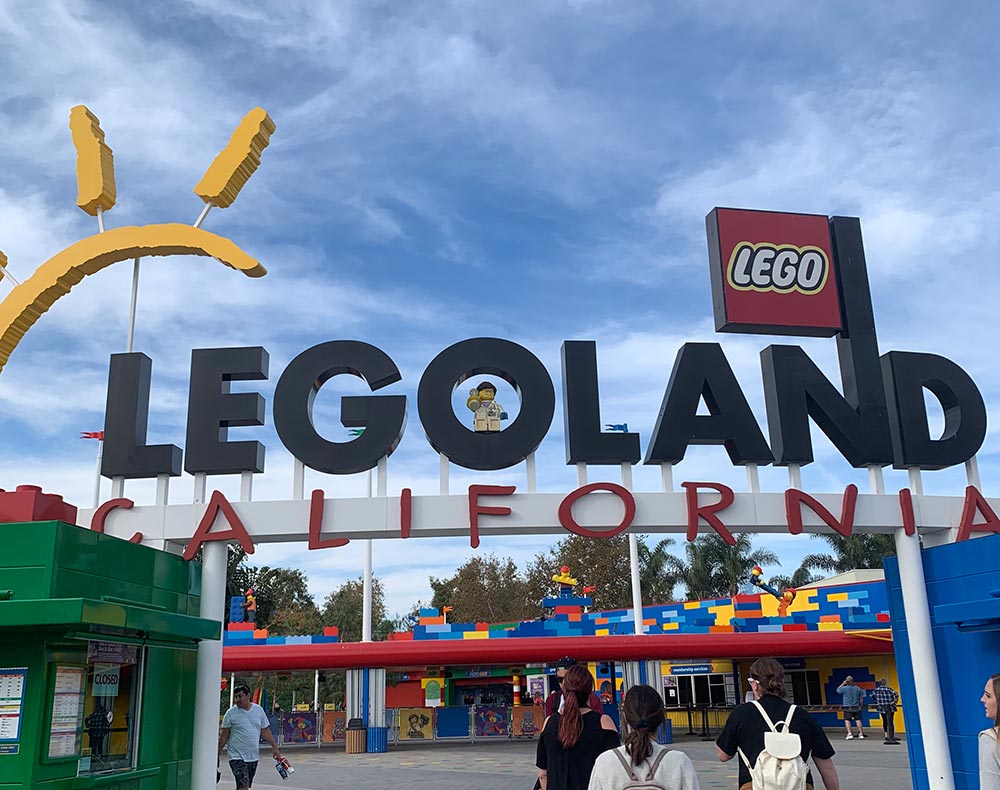 The night didn't end there, though. We finished the day with a delicious catered dinner and some free time in LEGOLAND Park. LEGOLAND is always a staff favorite since it offers things for all ages. While younger kids will enjoy the park the most, big kids and adults will still have a great time.
We recommend trying the apple fries, touring MiniLand USA, riding a few rides and enjoying some of the entertainment. You can't go wrong with a trip to the SEALIFE Aquarium, either. And make sure to check out the brand-new park area with the LEGO City Deep Sea Submarine Adventure attraction. Our team thought it was the coolest ride!
Enter here to win a 4-pack of tickets to LEGOLAND California.
Our staff had the absolute best time at San Diego Zoo Safari Park, touring hotels and the LEGOLAND California Resort today. Make sure to check back tomorrow, when we'll be heading to SeaWorld and giving away even more tickets and hotel stays! If you want to book your San Diego vacation now, head online. You can also give our staff a call at 855-GET-AWAY, but know that our numbers are limited so hold times may be longer than usual.