Olaf has always dreamed of experiencing Summer and all things hot! His snowman dreams can come true, and you can find out what Frozen things do in Summer, with these fun outdoor Frozen activities. The ice and water games help you to stay cool, as things heat up out there!
Speaking of staying cool, another awesome way to beat the heat this Summer is to experience the new musical adaptation Frozen - Live at the Hyperion at Disneyland California Adventure Park. This amazing show brings all of your favorite Frozen characters to life onstage. It is a theatrical adventure you will not want to miss during your Disneyland vacation! Of course, the theater is air conditioned and I'm sure Elsa does her best too keep things cool in true Frozen fashion!
Kristoff's Ice Relay
Being in the "ice business" isn't exactly a good thing when Elsa decides to freeze the entire kingdom. But, ice on a summer day is a pretty hot commodity. In this Frozen relay, the team who fills their bucket of ice the fastest, wins!
Separate your group into two even teams. Each team will need on large bucket of ice and a smaller empty bucket. Place the large ice bucket at one end of the yard. This is the starting point. Place the second bucket about 20 feet away.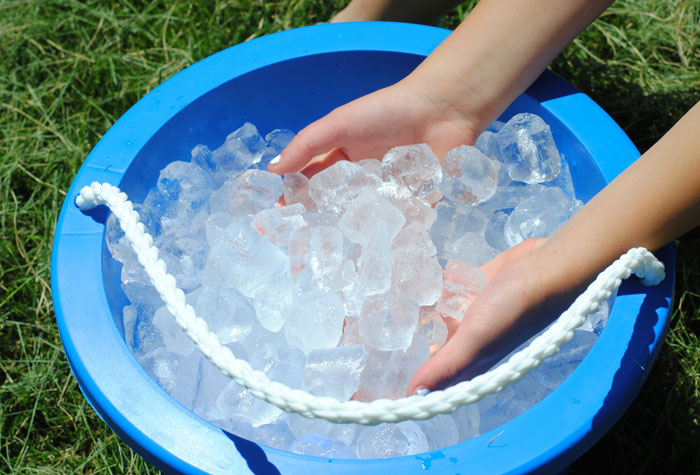 The goal of the game is to be the first team to fill the second bucket with ice. At the count of three, let the first player in each line grab a handful of ice from the bucket. They quickly run to the empty bucket and place the ice inside of it. Then, they race back to the line and let the next team member repeat the process. Encourage the players to get the largest handful of ice they can handle without spilling too many in the grass!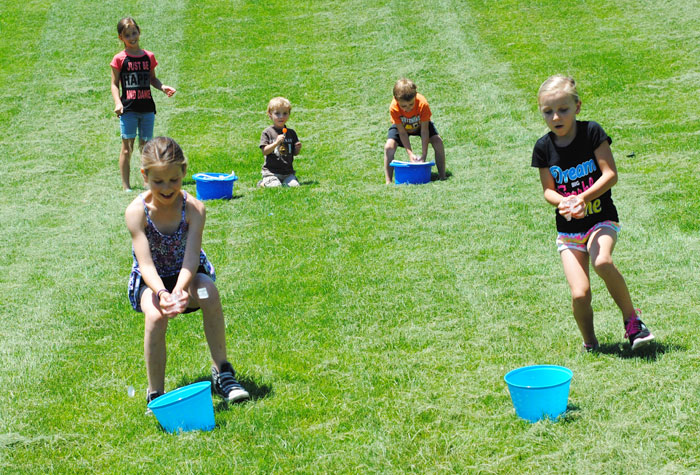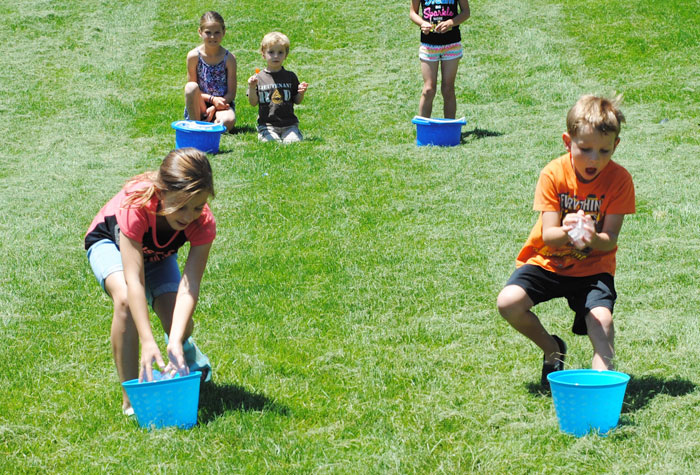 You can play the game several times until the ice melts!
Frozen Ice Sledding
Ice blocking is a tradition around our neighborhood. It is an easy activity to keep a group entertained. And, since it requires a giant block of ice, it is a game that Elsa and Kristoff would certainly be excited about!
You will need to purchase blocks of ice from the store. Our local grocery store sells them for just over a dollar a bag. They are in the ice section!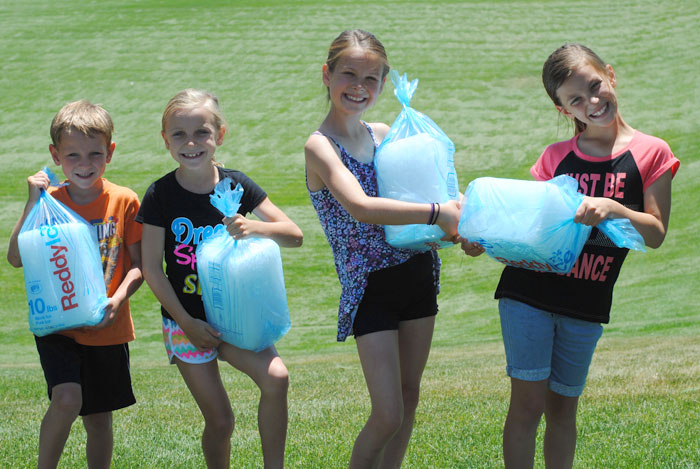 Cover the top of the ice with a hand towel. You will need a nice grassy hill to slide down. We found a park that was perfect for this activity. If you have a hill in your yard, that would be great too!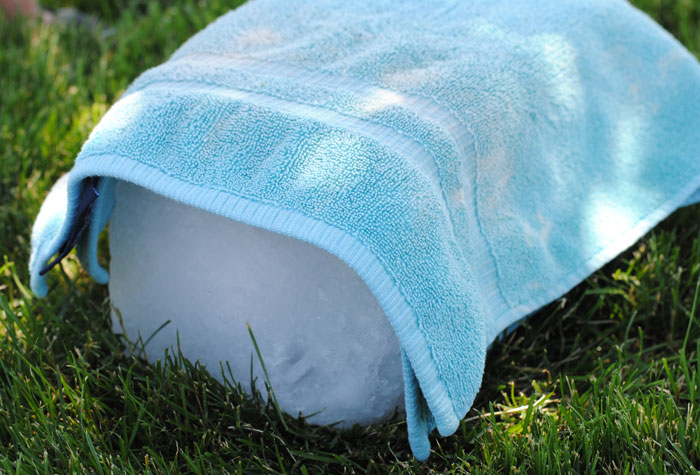 The ice works best after it has melted just a little bit. The water makes the ice block slippery! Start at the top of a grassy hill. Sit on the towel-covered ice block and then slide down the hill. It takes a little bit of balance and a few practice runs to get the hang of it, but once you figure it out, there is plenty of fun to be had!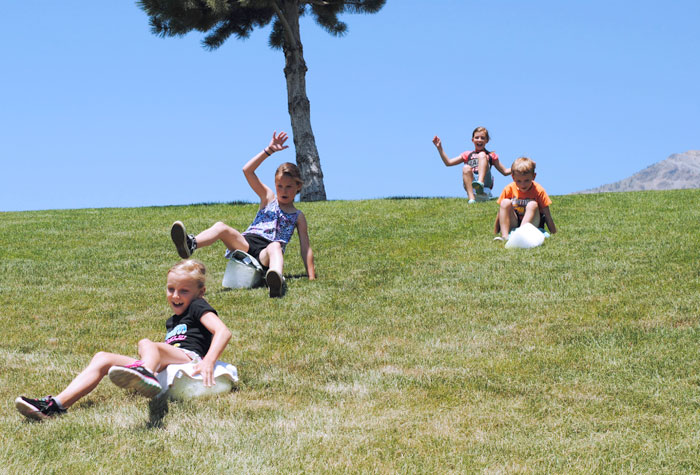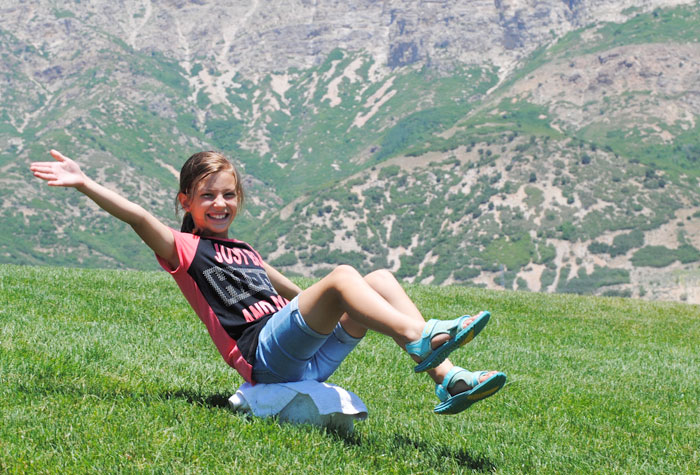 Summer Snowball Fight
Snowball fights are so much fun! Make your own snowflake snowballs out of sponges to create your summer snowball fight ammo! It is a basic craft with a nice wet payoff.
Each "snowflake snowball" requires four sponges. I found packs of two sponges at the dollar store.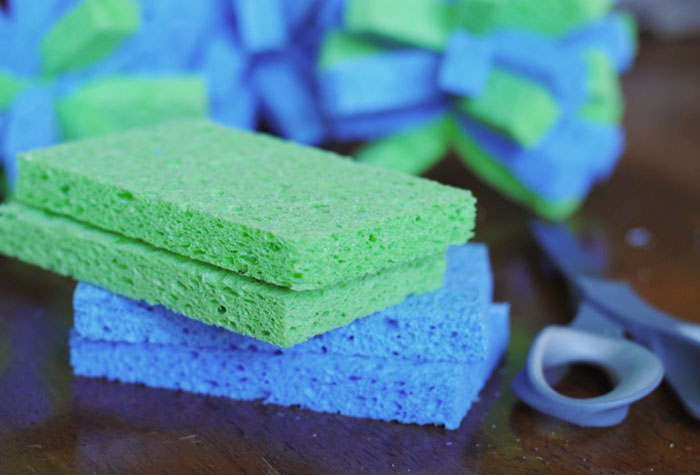 Cut the sponges into four long equal parts.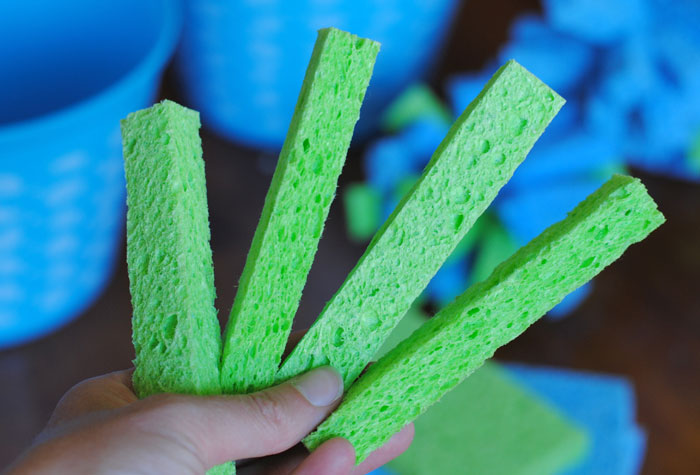 Stack them on top of each other in a checkerboard pattern.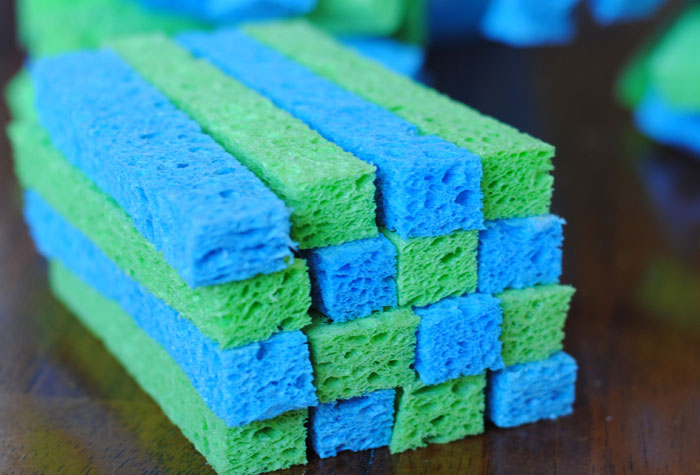 Use a piece of strong waxy twine to tie the center of the sponges together. Make it nice and tight. The smaller you make the center, the better!
The snowflake snowballs are ready for action!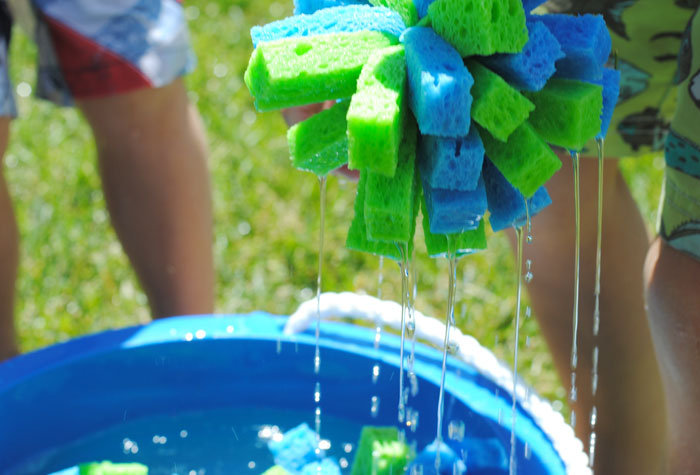 Fill up a few buckets of water and then have a giant wet snowball fight. The sponges hold a lot of water, so be prepared to get soaked!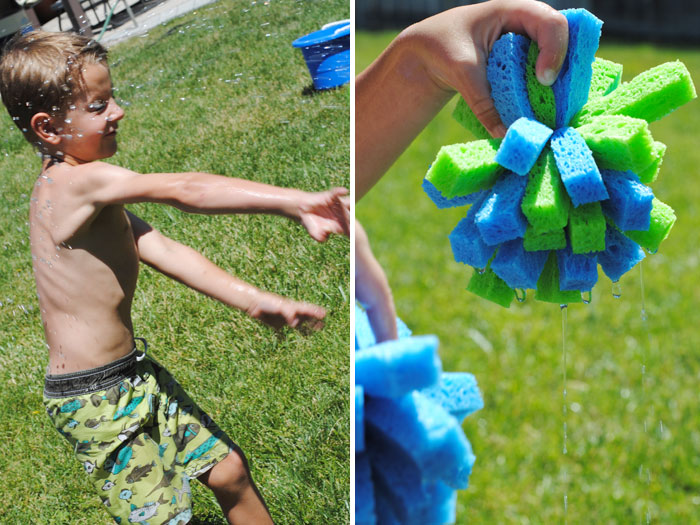 I am sure that there are so many other fun activities that FROZEN things can do in Summer! What kind of things would you do? After we were done playing these fun games at our house, we decided to eat some yummy Frozen popsicles. It was the perfect ending to our fun FROZEN afternoon.
For the most Frozen fun, you have to make your way to the Disneyland Resort. Only at the Happiest Place on Earth can you find all things Arendelle like Frozen Live at the Hyperions, Anna and Elsa meet and greets and so much more! Book your Disneyland package online or call our agents at 855-GET-AWAY.

Check out these other great articles: