We at Get Away Today aim to provide the best service for every guest. We wouldn't be able to do that without our amazing employees. Today, we're highlighting Erica, one of our fantastic Team Leads who always has a solution!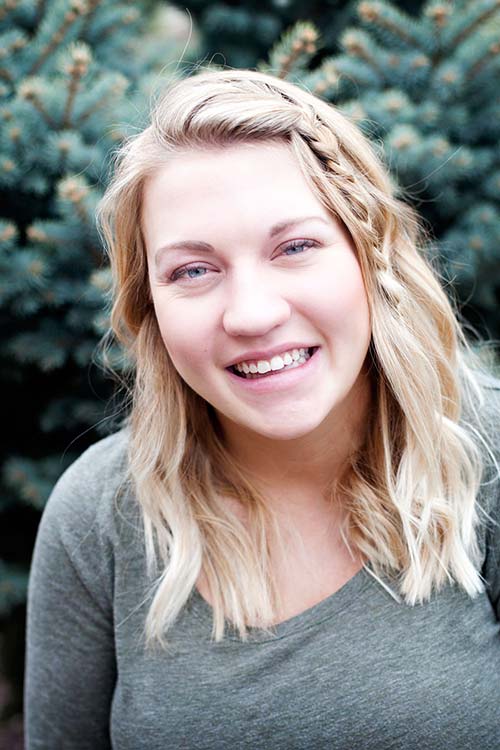 Erica has worked at Get Away Today for a little over seven years now. She is currently a Team Lead, who helps plan vacations but also makes sure the vacations go perfectly. All of our reservations agents do their best to make sure any vacation is exactly the way the guest wants, but things inevitably come up from time to time. Erica is one of the problem solvers on our team, whose passion for travel is infectious. We hope you enjoy learning more about Erica!
What is your favorite thing about working for Get Away Today?
My favorite thing about working at Get Away Today is being able to share what I love with people. I love to travel, I love knowing the ins and outs of all the destinations we offer, and I have a slight obsession with Disneyland. When I get a guest who has never been to Disneyland before, I could talk to them for hours about all the tips and tricks I've learned over the years. I love to get them excited about something I'm so passionate about. And that goes for the other destinations we offer as well. For example, when I have someone who has never traveled to Hawaii before, it's fun for me to get to open their eyes to all the things they didn't know about the destination before and get them even more excited for their upcoming vacation.

What is one of your most memorable vacations?
One of my most memorable vacations was probably my first trip to Orlando. Now I'm not going to lie, I'm more of a Disneyland person than a Disney World person. Not that Disney World isn't amazing, I just love the history behind Disneyland. With that being said, there are a few reasons this vacation was memorable for me. First of all, it was my first time experiencing one of the Disney parks with my husband. I know he was aware of my Disney obsession before this trip, but I don't think he understood the full effect of that obsession until we stepped into the Magic Kingdom, so it was fun for me to get to share that side of myself with him.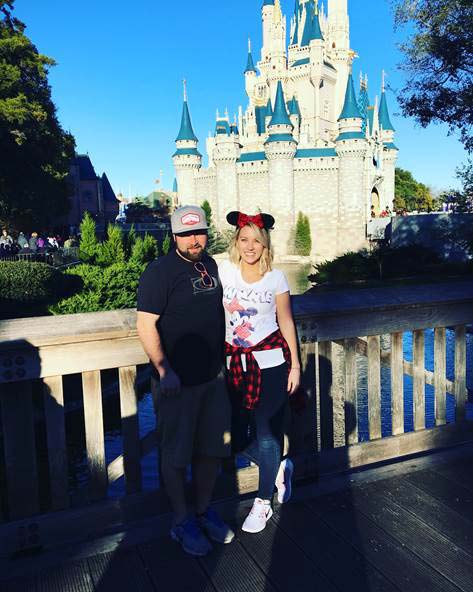 The second reason this trip was memorable was because everything was brand new to me. I've been to the Southern California theme parks more than I can count, and I know them all like the back of my hand. In my mind I always knew there was a difference between Disneyland and Disney World, and Universal Hollywood and Universal Orlando, but it was so different than what I was expecting. It was like getting to experience those theme parks that you know and love, but getting to experience them for the first time again. It was just crazy how similar, yet how different those theme parks could be at the same time. Plus, seeing the Wizarding World of Harry Potter in Orlando was awesome!
What are your personal three top vacation destinations?
Disneyland of course is one of my very favorite vacation destinations.
I also really love Maui, you would never have to twist my arm to get me back to that island.
And I love going to Mexico too. There is a simplicity about traveling to Mexico that I love. Any time we want an all-inclusive vacation but don't want to research all the different islands and resorts out there, Mexico is an easy choice and we know we are going to have a great time.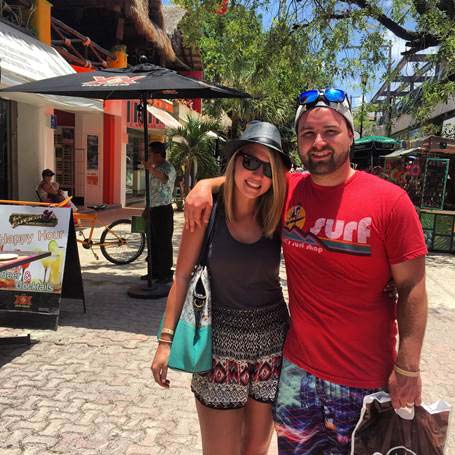 What is your favorite Disneyland memory?
This is going to sound super cheesy, but I have to share it because it's a memory I think about often! You know how everyone says "go to your happy place" when you are stressed out or scared or something like that? Well, it's no surprise that my happy place would be in Disneyland, but not just anywhere in Disneyland; I have a very specific, vivid memory that I think of anytime I need to visit my "happy place." After the firework show, when the park is technically closed, and the cast members are out there guiding everyone towards the exit, one of my favorite things to do is hang out near the castle and let the crowd hustle and bustle their way toward the exits. Once it's calmed down a little bit, I make my way to the exit.
Now I know what you're thinking, why is my favorite memory of Disneyland when the park is closing, right? I think there is something super magical about walking down Main Street at night, when the park is closing. The music is still playing and all of the lights on all the buildings are still on, and you have all the sugar smells still in the air. I could stand in the middle of that street forever and never get sick of that feeling. Usually when it's close to midnight you're exhausted from the park and you just want to get back to your hotel room. You're in a hurry to exit, but I promise if you just stop and take in all that is Main Street on your way out, you will understand what I'm talking about! When I sit down and focus hard enough, I can hear the music, see the lights and even smell the smells. No matter what is stressing me out, it always calms me down.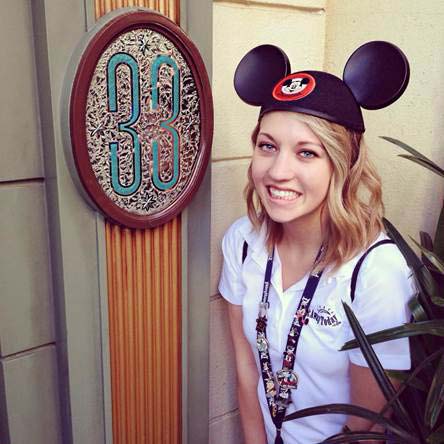 What is one of your most memorable experiences with a guest or partner?
Like I mentioned before, a big part of my job description is being a problem solver, so I have several occasions where I have been able to help a guest immediately fix what could have been a major problem. Those memories always stick with me because I love getting off the phone feeling accomplished, like I made a difference for this guest and their vacation.
I honestly feel like I have at least one memorable experience with a guest every day I work, but one that comes to mind that happened recently was planning a trip to a Sandals Resort where my guest was planning to propose. I did hear from him after the vacation and the proposal went great. What was fun for me was being able to call our wonderful Sandals partners, give them a heads up as to what was happening and they were able to set up some special extras for this couple. I kind of felt like I was a small part of this couple's huge day, and that's always fun!
It's easy to see why Erica is such a wonderful part of our staff at Get Away Today! She'd love to help you plan your next vacation so give us a call at 855-GET-AWAY and ask for Erica.

Check out these other great employee spotlights: