We have been having the time of our lives in Southern California for our 18th Annual FAM Trip! On top of visiting our amazing hotel partners, we've gotten to experience all the great attractions SoCal has to offer. We hope you are enjoying following along and entering all of our fun giveaways!
We started our second day in Anaheim with breakfast and a tour of the Desert Palms Hotel & Suites. Our staff loves that this hotel offers a variety of suites and free breakfast for our guests. Not only are they within walking distance, but their breakfast patio has a great view of the Tower of Terror. Make sure to take a few minutes and enjoy that view if you're visiting before January 2nd. After that, it will be a great view of the new Guardians of the Galaxy ride! Also, the Desert Palms just completed a major room renovation. We were so impressed with how they turned out!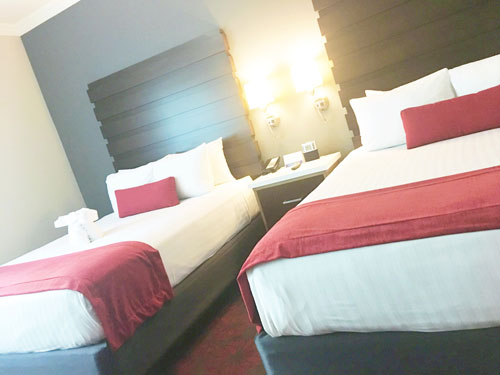 You can experience the family-friendly hotel for yourself by entering to win a 2-night stay here:
Our next stop was the Holiday Inn Hotel & Suites. This great property has comfy guest rooms and no parking or extra guest fees. Kids eat free at the hotel's restaurant and you can't go wrong with a fun afternoon in their outdoor pool!
We headed to a staff favorite next, the Anaheim Springhill Suites Maingate. Since our visit fell on Election Day, we felt extra special with some voting love... it's pretty easy to see why we love their staff so much!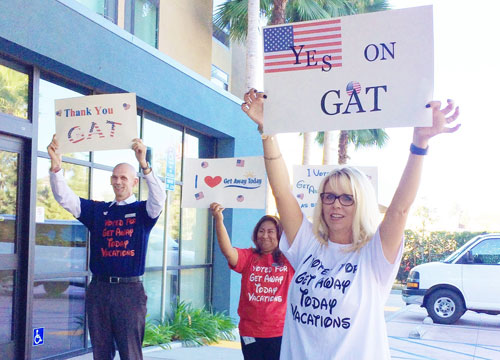 In addition to the funnest staff around, the Anaheim Springhill Suites Maingate has spacious guest rooms, a microwave in every room and free hot breakfast daily. Plus, they are only a fifteen minute walk from Downtown Disney. You can't go wrong with the Springhill Suites Maingate, especially when you get your 4th night free by booking with us!
We're giving away a 2-night stay so you can experience it for yourself. Enter here:
The Anaheim Majestic Garden Hotel was our next stop. This is another castle-themed hotel that is fun for the whole family. You can enjoy spacious rooms and a free shuttle to Disneyland, too!
Our group headed to the Staybridge Suites by Holiday Inn next. This all-suite property has full kitchens in every room, free breakfast and free light dinner Tuesday through Thursday. Their two bedroom suite can even fit up to eight people, making it a fantastic choice for large families. The best part is that they offer their 4th night free for certain dates when you book with Get Away Today - even on their two bedroom suite!
After touring the Staybridge, we walked next door to take a look at the Holiday Inn Anaheim Resort. This newly renovated hotel has a large swimming pool and amazing restaurant called Burger Theory that serves free breakfast daily - exclusively for Get Away Today guests. This is another great choice that you can save even more by getting your 4th night free when you book with us!
We headed over to tour the Embassy Suites Anaheim-Orange next. This is a newly renovated all-suite hotel. Your family can enjoy hot breakfast every day, including the delicious made-to-order omelets that the Embassy brand is known for. You can get a 3rd night free on certain dates when you book with us too!
We stopped at the ALO Hotel next where our grumbling bellies were filled with a wonderful lunch. We highly recommend their in-house restaurant. And, if you stay there, you'll get to experience their free full breakfast buffet each morning. It is awesome. The ALO Hotel is less than two miles from the Disneyland park and has the 3rd night free available when you book with us. The European style hotel is a great choice for those looking to save on price without giving up amenities!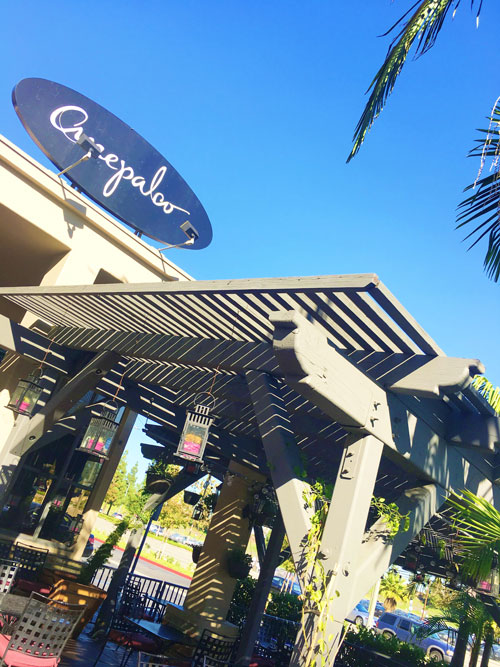 We then hopped over to tour the Ayres Hotel Orange, ALO's sister property, right next door. This gorgeous hotel is only a few years old and offers spacious rooms with great amenities like a microwave, mini-fridge and hot breakfast buffet. Our favorite thing about the Ayres is that you can get your 4th night free when you book through us!
Our last hotel of the day was the Stanford Inn & Suites. This is one of our most popular budget properties. It offers standard rooms and suites for families of all sizes, plus it is close to Disneyland and has a continental breakfast. It's a great value and even better when you get a 4th night free when booking with Get Away Today.
After all the hotel fun, our group headed to Knott's Berry Farm. If you haven't been, prepare for extreme roller coasters, an old ghost town and delicious boysenberry treats. A lot of people don't know that Knott's Berry Farm is America's First Theme Park, which is so cool. The bravest of our staff had a great time screaming and shouting from the top of the Xcelerator and Silver Bullet. The rest of us were content to skip the roller coasters and just enjoy the food and fun shops the park has to offer.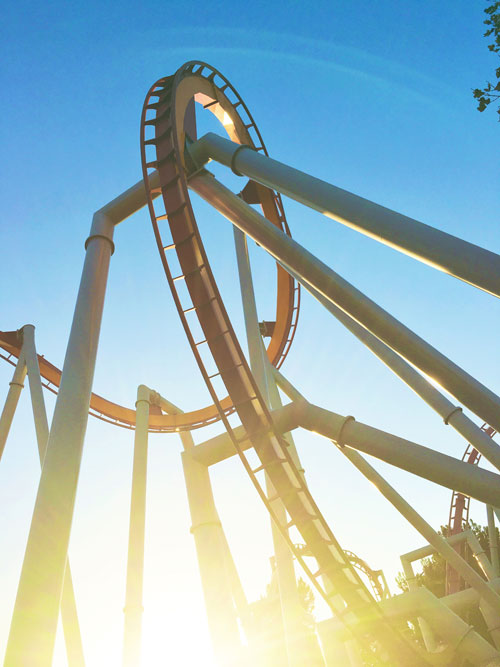 If you have littles, Camp Snoopy is an absolute blast. The kids can meet their favorite Peanuts Characters and enjoy a whole land with pint sized rides created just for them. It is hours of fun for the whole family.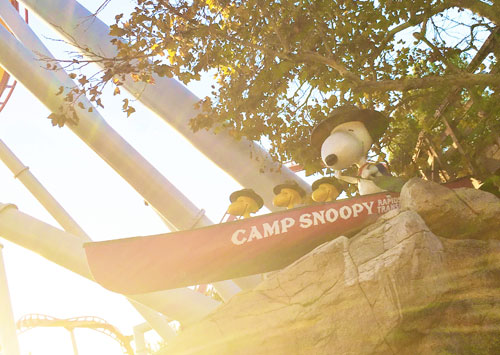 Knott's Berry Farm is a great addition to any Anaheim trip. Don't miss your chance at winning a family 4-pack of tickets! Enter here:
From there, our group split up to visit either Disneyland or Medieval Times in Buena Park. That was a tough choice! For those of us that went back to the Happiest Place on Earth, we soaked in the preview of the holidays and rode some of our all time favorite rides like Indiana Jones, Pirates of the Caribbean and Haunted Mansion Holiday.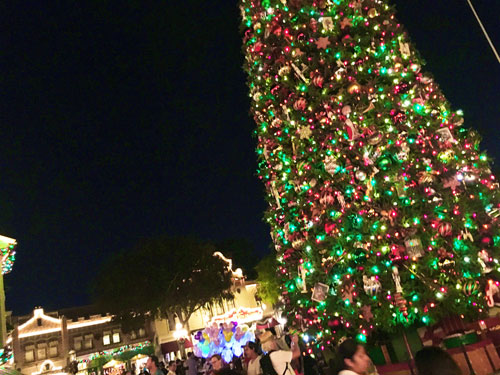 Those of us that went to Medieval Times had just as much fun. We got to meet some of the horses and knights of the show before enjoying a feast fit for an old century king. If you are looking for an exciting dining experience, Medieval Times won't disappoint!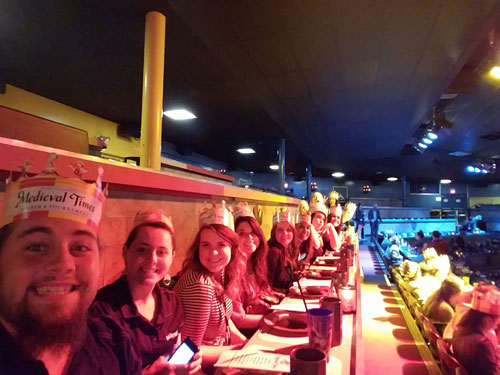 We are having such a fun time and hope you continue to follow along as we explore more of Anaheim and the fun it has to offer. Make sure to follow us on Facebook and Instagram for immediate updates and check back on the blog for the previous day's adventures.
If you're ready to book your next vacation, you can give us a call or book online. Our office hours are limited to 9 AM - 5 PM MST, but you can book online and save even more only during the FAM trip. Just use our exclusive online promo code: FAM2016 to save an extra $20 off any 2-night or longer Southern California vacation.
Stay tuned for tomorrow's blog to see even more of our great hotel partners in Anaheim! Or, take the time to book any of our Disneyland packages now and lock-in your low price!