One of the best things about working for Get Away Today is the incredible people we get to work with. From the guests we help make vacation plans for our hotel and attraction partners, and our fun and knowledgeable office staff, it really is the people that make a difference. We love getting to know you and have enjoyed letting you get to know us a little better with our employee spotlight program.
Today we are thrilled to introduce you to Danielle, one of our top reservation agents. She has worked for Get Away Today for almost five years and looks at every day as an adventure. As a reservation agent, she loves to help make family vacation dreams come true every single day. Danielle completely paints the picture for our guests and helps them find the best activities for their group based on their ages and personal interest. She really takes helping guests plan their vacations to the next level. We asked Danielle a few questions to help you get to know her better... Enjoy!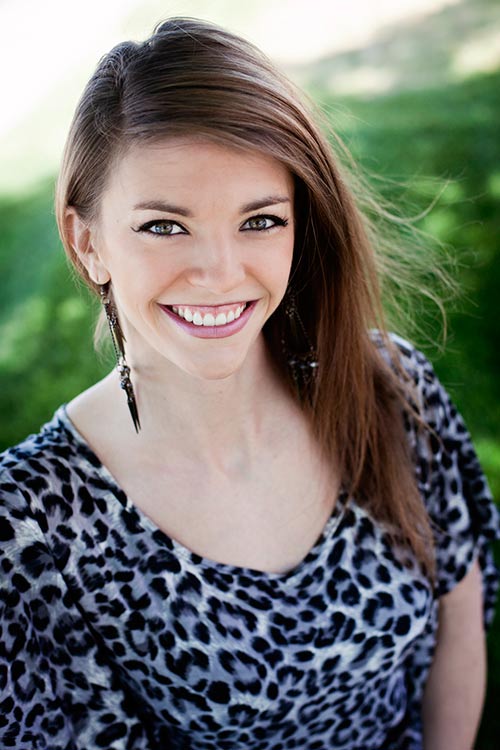 What is your favorite thing about working for Get Away Today?
Get Away Today has an amazing family atmosphere. Everyone is very encouraging and fun to work with. We constantly challenge and support each other in everything we do here.
It's also nice to work for people who truly care about their employees and the guests that choose this great company to share their vacation dreams with.
Not only do we have the best pricing, but we truly care about our guests! I have been impressed that we offer pre-arrival calls to touch base with our guests shortly before their vacation. We make sure they understand everything about the trip they have booked with us, have their documents, and know that they can contact us if they need anything at all. We also make welcome calls to check-in with the guests shortly after their vacation starts to make sure everything is going well and remind them that if they need anything they can contact us.

What is one of your most memorable vacations?

My family went on a week long river trip down the Salmon River a few years ago. It was so much fun and we were able to have some good quality family time. The river guides were so awesome and was fun getting to know the other people in the group. There was even a family from London! It was so great being outdoors, floating down the river and sleeping under the stars, all with no electronics. Such a memorable experience!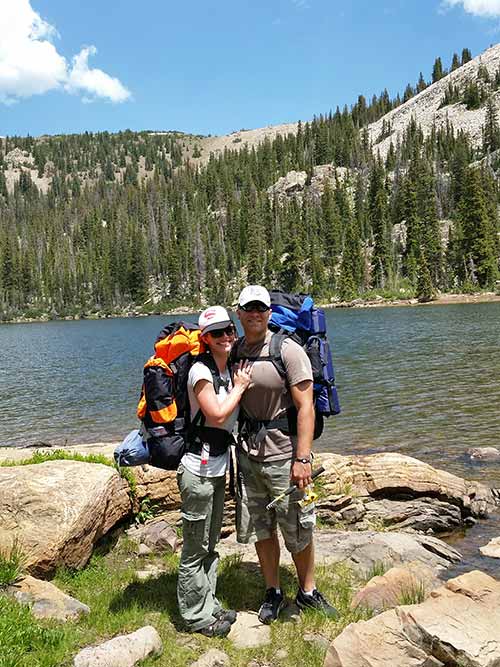 What are your personal three top vacation destinations?

I would say Mexico is one of my top vacation destinations. I love the all-inclusive plans that most of the resorts have, and the people are so nice! We have gone to Cancun a few times, also to Cozumel once, and had a great time in both areas. My husband speaks Spanish which makes it so easy to explore the area.
Another top destination for me would have to be the Caribbean. More specifically Caribbean cruises! I have gone on a few cruises to the different Caribbean areas and loved every single one of them. It's so fun stopping in the locations and getting a quick glimpse of what the area is like. You get a good idea of the locations you would like to go back to for a beach vacation that way.
My last top destination would have to be Hawaii. We went to Hawaii several years ago and spent one night in Oahu where we got to see the Polynesian Culture Center (a must see if you are in Oahu). Then went over to Kona for about a week, where there was a ton of amazing things to experience over there. It was so relaxing and fun to explore those islands. I can't wait to go back and check out the other islands!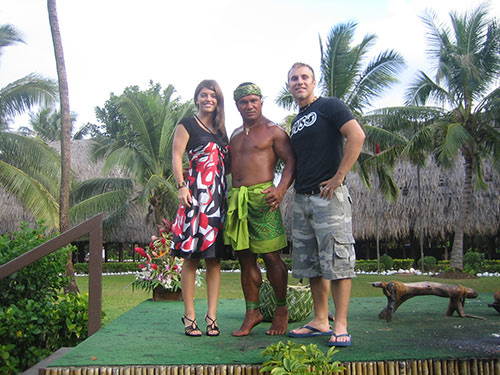 What is your favorite Disneyland memory?
My favorite Disneyland memory would have to be my first FAM (familiarization trip) with Get Away Today where we visit our top Southern California attractions and hotels. There were so many incredible experiences I got to take part in and so many new things that I learned about Disney! The one experience that sticks out the most, like other agents have mentioned, is being able to go into Club 33 in New Orleans Square at Disneyland. That is such a rare occurrence to be able to go there and I have actually been able to dine there twice!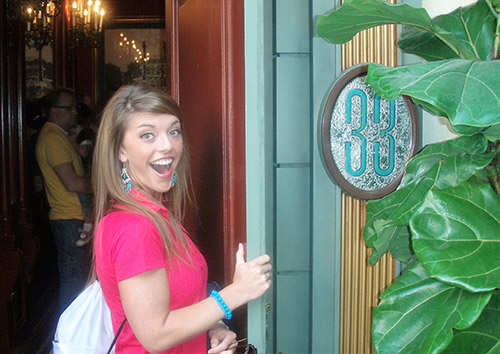 What is one of your most memorable experiences with a guest?
There are so many great experiences with so many guests. I especially love when guests call me and they have a huge family group going. They almost always seem overwhelmed, not sure where to start, or how to handle everyone, etc. By the time we are done, I have simplified it enough for them that they feel so much better about the trip and are excited to go.
If I had to choose just one, there is a cute couple from Idaho, that I have helped plan a couple of huge Disney vacations. I say huge because they always take their kids and grandkids and end up getting several rooms and the tickets for everyone. They are so kind and fun to talk to. They always are so excited the closer it gets to their vacation and it's so fun to help them! While on their last caravan down to their California vacation, they stopped by the office and gave me a great homemade gift for my newborn son. Such thoughtful people!
As you can see, Danielle is the perfect example of what a Get Away Today reservation agent represents. Everything she does is for our guests. Danielle wants to make sure they have everything they need to make their vacation magical and goes above and beyond for everyone. Danielle would love to help you book your vacation to anywhere in the world! Give her a call at 855-GET-AWAY or you can always check out our vacation packages online. Either way, we would love to help you create vacation memories to last a lifetime.

Get to know more Get Away Today employees: