One of the best parts of working for Get Away Today is being part of so many family vacation memories. We love getting a glimpse into family vacations. Now you have a chance to get a glimpse into our lives and why we love what we do with our Get to Know Get Away Today Employee Spotlights. Today we'd like to introduce you to Emma. She is one of our newer reservation agents, having been with Get Away Today for just over a year. In her time here, she's already been to the Disneyland Resort twice and the Walt Disney World Resort for in-depth trainings. Plus, she's been numerous times with her family. This gal knows her stuff, and we asked her a few questions so can get to know her.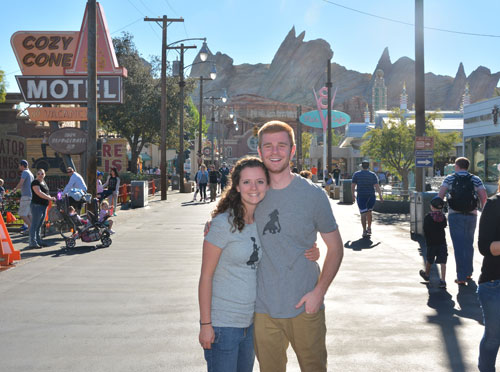 What is your favorite thing about working for Get Away Today?

I love working at Get Away Today because I love helping! Working at Get Away Today is the most fun because we really get to connect with the guests. I get to learn about their families and their dreams, and then help them come true. It is almost impossible to leave without a smile on my face because it is so satisfying knowing that I helped someone plan their future memories. We don't plan vacations; we create memories!

What is one of your most memorable vacations?

I love to travel so that is a really hard question to answer! I would say it is a tie between our family trips to Disneyland/San Diego and to Hawaii. Our Hawaii trip was one of my favorites because we were able to make some of my favorite memories whale watching, snorkeling, swimming with dolphins, sunbathing, and hiking to all the waterfalls and beautiful surroundings. My family and I are constantly reminiscing our trip and planning our next trip to the islands.

Our family vacation to Disneyland and San Diego was so much fun! What better experience than spending time with my favorite people in the happiest place on earth?! We spent a couple days at Disneyland and a couple in San Diego. The memories of riding rides with my nieces and nephews (when they were riding for the first time) hearing their happy squeals, seeing my father-in-law walk around with Mickey ears all weekend, eating Dole Whips and making funny faces for the in-ride pictures are really priceless! I could easily say after my wedding day those days in Disneyland and San Diego were probably some of my happiest!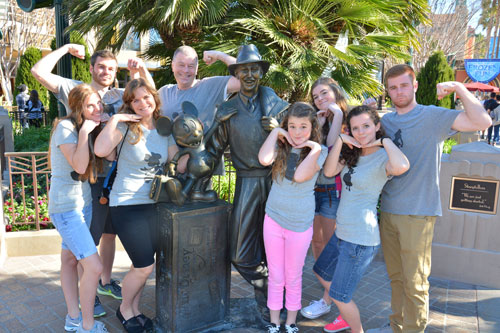 What are your personal three top vacation destinations?

1) Disneyland (Hello, Happiest Place on Earth?!)
2) Hawaii (it really is paradise)
3) Orlando (Disney World was so much fun!)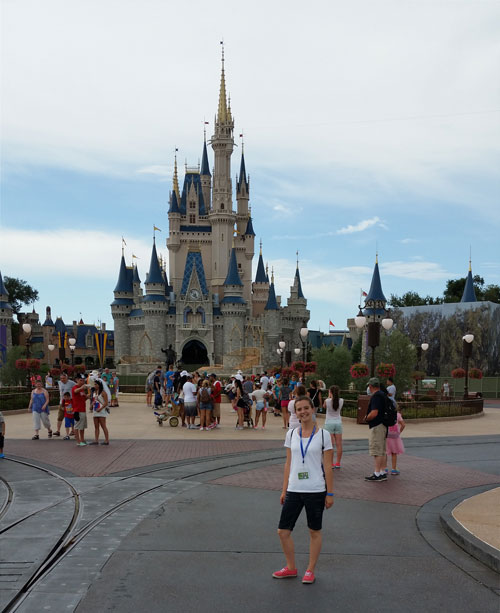 What is your favorite Disneyland memory?

This could be one of my hardest life decisions because they are all favorites! I think my most memorable experiences at Disney have been the moments when I become a kid again. Sitting on Radiator Springs Racers next to my 5-year-old niece as she rode it for the first time; I think I was laughing and screaming just as much as her! Seeing adults get excited about going on rides and seeing characters instills a certain equality and excitement you cannot find anywhere else! Plus, let's get real, everyone deep down becomes a 5-year-old when they go to Disney!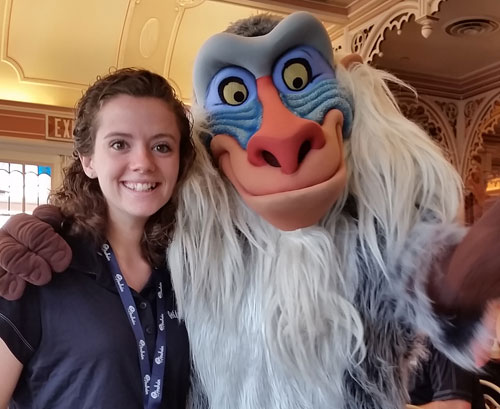 What is one of your most memorable experiences with a guest?

I think one of the neatest experiences that I had with a guest was helping a family plan a surprise trip. The grandparents were celebrating their 60th year wedding anniversary, so all their kids planned a surprise trip to Disneyland. It was so fun helping them keep it a secret and plan out how they were to surprise their parents. When I called to welcome them to Disneyland, they all were so happy that I couldn't help but feel their joy!

We hope you feel the joy that Emma brings to our office. As you can tell, she'd love to help you book your next vacation. Give her a call at 855-GET-AWAY or check out our vacation packages online.


Read more Get Away Today Employee Spotlights:

Get to Know Jordan
Get to Know Jandy
Get to Know Jill
Get to Know Kody
Get to Know David