We love getting to know our guests at Get Away Today, so we thought you may enjoy getting to know us too. Since today is the official opening of Star Wars The Force Awakens, we thought it would be fun to spotlight one of the biggest Star Wars fans in the galaxy. She isn't in the office today... she's watching the movie. Twice. So, without further ado, today we'd like to introduce you to Jordan, our Social Media Coordinator.

Jordan began with Get Away Today just over a year ago in reservations, but quickly impressed with her incredible eye for design and video skills. She has put her degree in Communications with an emphasis in Electronic Media to work for Get Away Today. If you read our blog on a regular basis or follow Get Away Today on Facebook, Instagram, Pinterest,or YouTube, you have seen her work. Her job changes every day, and she is always up to the challenge. We asked Jordan a few questions so you can get to know her better. Enjoy!

What is your favorite thing about working for Get Away Today?

First and foremost, it is our work atmosphere. We have the greatest work family out there. My co-workers make every day fun and enjoyable. I get to see first hand how hard every person in every department works to provide all of our guests with the best experience possible. Being able to be creative and think of new and exciting ways to help people make magical vacation memories is awesome. I am so excited to come into work every day and can't wait to see what the day will bring.

What is one of your most memorable vacations?

One of my most memorable vacations would have to be our first New York City trip with our friends. We booked a spur of the moment trip to the Big Apple solely on us going to see the 25th Anniversary of Phantom of the Opera. We took a red-eye flight, so we got no sleep at all and once we arrived, weren't able to check into our hotel yet. So we wandered around the massive city of New York until it was showtime. We hit up all of the tourist attractions - The Empire State Building, Central Park, museums, 9/11 Memorial, shopping, food (so much good food), Times Square, all of the historical sights, districts; even the subway is an event of its own. We took a cruise around to see the Statue of Liberty, Brooklyn Bridge and Ellis Island. We just had so much fun beat boppin around this awesome city with our best friends that make this such a memorable vacation.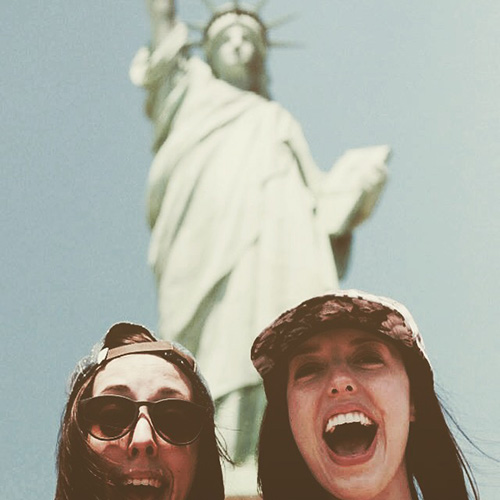 What are your personal three top vacation destinations?

On vacation I love experiencing what that specific place has to offer and always having something to do. I am not a sit on the beach kind of vacationer (I am the worst - I know).

Obviously, Disneyland is one of my favorites. Seriously, it is the best. If you want to have the most magical, fun vacation no matter what your age, Disneyland is the place for you.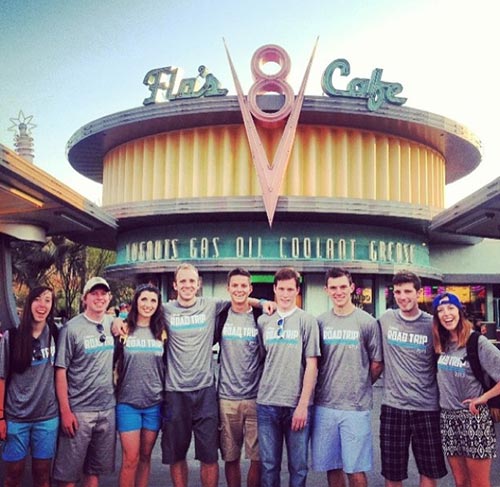 Washington D.C.: I will admit, I am a huge fan of the good ol' U.S. of A. and the history of how our country was founded, but hands down, Washington D.C. is the coolest place I have ever visited. Everywhere you go and everything you see is filled with such a beautiful and rich history. Physically seeing the Declaration of Independence or walking the halls of the United States Capitol... Just the real life history that built this country - it is breathtaking and completely mind-boggling. The city itself is a museum and there is so much to discover and learn and appreciate. It was truly the most awe-inspiring trip I have ever taken in my life. As an added bonus on visiting D.C., basically all of the museums and monuments are completely free!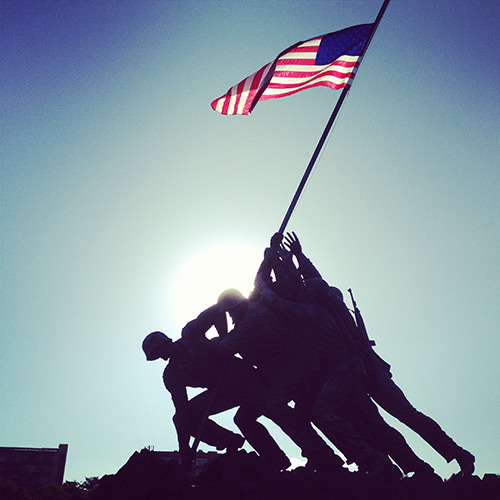 Orlando: If you are a fan of magical theme parks, Orlando is for you. With Walt Disney World and Universal Studios, you will LOVE this city. No matter what you are into, there is something that you can't find anywhere else. If you want to learn more about both parks you can start with our articles - Discovering Disney World: Magic Kingdom and Top 7 Things to do at The Wizarding World of Harry Potter. It is a completely immersive and magical vacation for the whole family.

San Francisco: San Francisco is the weirdest city I have ever been to and I loved it. My sister found an incredible deal on flights so we were on our way. We got off the plane and realized we had no clue how to get to our hotel or what we were doing, but that made it all the more fun. We just experienced the city and took in all of the sights, sounds and touristy attractions. We went to a Giants game, Alcatraz, Golden Gate Bridge, Fisherman's Wharf, Painted Ladies, museums, shops, plays and so much more!

What is your favorite Disneyland memory?

I am very lucky to have so many incredibly Disneyland memories, especially recently working at Get Away Today with our amazing FAM trips. But, I always think back to my earliest memory. I was really little and too scared to ride almost everything, so my grandpa took me around to all of the ice cream and churro stands for an unlimited supply of the greatest snacks known to man. This exact moment birthed my lifetime love affair with the sweet, sweet treat that is a Disneyland churro. When I finally summoned the courage to ride Splash Mountain (aka my mom tricked me), my grandma gave me the greatest advice I ever received - to close my eyes during the dark parts so I didn't know it is actually dark. That was the bravest I had ever been in my little lifetime and I credit it to the magic of Disneyland.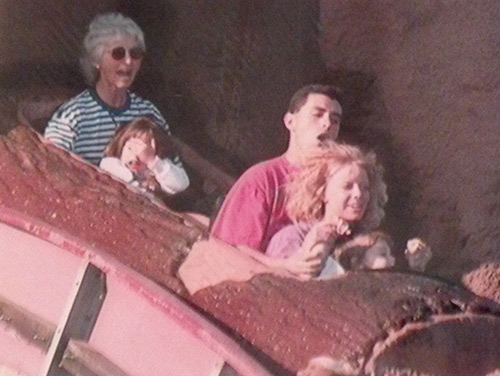 What is your most memorable experience working for Get Away Today?

There really are so many, but I was given the greatest opportunity ever to go to the preview of the Disneyland Diamond Celebration. It was as magical as you would expect. During the day we got to go behind the scenes, experience Disneyland and talk with awesome cast members. Then, at night they would close down the respective park and we would have dinner and watch the amazing never-before-seen shows. But when I tell people how amazing and unbelievable this trip was, this was the pinnacle of awesome: Free, unlimited Disneyland snacks... Are you kidding me? I may have had two, three or truthfully, maybe even more churros in one night.

But just being at this once in a lifetime event with the amazing people that run Get Away Today was the best. Words can not describe how grateful I am for the opportunity. I would never imagine I would get to do something like that. Everything between being some of the first people to see the spectacular new shows to sitting on a bench in the middle of Main Street U.S.A. at 1 in the morning soaking in the magic, and so so so much more made this trip one of the coolest moments of my life, and that is all thanks to Get Away Today.

We hope you enjoyed getting to know Jordan who is truly a joy to work with. Be sure to follow us on YouTube, Pinterest, Facebook and Instagram to see her in action on a regular basis. We also hope reading about her adventures inspired you to book a vacation of your own! Book any of our vacation packages online or call our agents at 855-GET-AWAY.


Read more about our awesome team:

Get to Know Get Away Today Employee Spotlight: Jandy
Get to Know Get Away Today Employee Spotlight: Jill
Get to Know Get Away Today Employee Spotlight: Kody
Get to Know Get Away Today Employee Spotlight: David