As you can probably tell by now, we have the best employees around. From every department, we all work together to help our guests with their vacations and that couldn't happen without incredible people behind the scenes. Today, we are going to introduce you to Nicci! You will never talk to her on the phones, but she interacts with every single one of our guests and is vital for everything to run smoothly. We are so excited for you to get to know more about her!
Nicci has been with Get Away Today for over 6 years and is our Fulfillment director, or in her words, "the mail lady". Nicci puts together every single vacation package that leaves our office. She makes sure all of your documents and tickets are in order so you can enjoy your Disneyland vacation with no hassles. We don't know what we would do without her! Nicci is such a positive energy and joy to have in the office, so we want you to get to know her too! Here is just a little bit about our wonderful Nicci:
What is your favorite thing about working for Get Away Today?
I love the family atmosphere. Everyone here loves his or her job. We all enjoy doing our jobs and have smiles on our faces. It's also nice to have a job where you are valued by everyone and feel the job you do is important. Working and having friendships with everyone. It is just a great job to come to every day.
What is one of your most memorable vacations?
For my 10th Anniversary, my husband and I went to San Francisco. It was fun to be in a new town and wander and see the sights. We went to Alcatraz and did the tour there; it was fun to learn about the prison and what it used to be like. We rode bikes over the Golden Gate Bridge to Sausalito and then rode the ferry back over. (That alone was a feat to remember.) We had fresh seafood on the Wharf while watching the sea lions. We got to go to China town, ride the trolley cars and got to do plenty of people watching. Lastly, going and getting chocolate in Ghiradelli Square was an absolute treat. We packed a lot into 4 days and it was wonderful! I really think it is the perfect place to go as a couple.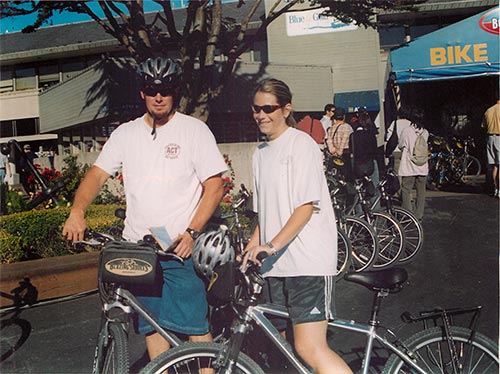 What are your personal three top vacation destinations?
1. Jackson, Wyoming: It has a lot of outdoor activities to do and as an added bonus, you have the gorgeous scenery. It is close enough to travel to Yellowstone during the summer ad then there is great skiing in the wintertime - Especially if you want to see great views of the Tetons.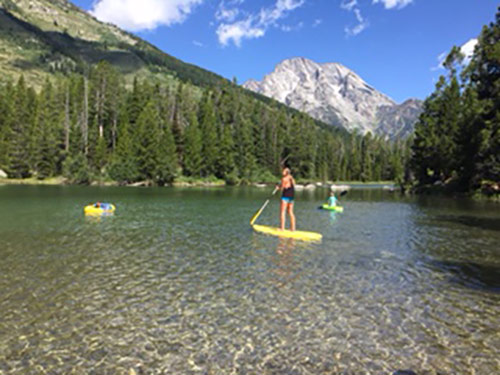 2. Lake Louise, Alberta, Canada: This is a beautiful spot to see. The gorgeous hotel is completely glorious. You will have tons of outdoor activities, especially hiking and exploring nature.
3. Bear Lake, Utah: Bear Lake is a family favorite. Every year we have a great family reunion and spends multiple days just enjoying the lake. It is a huge, gorgeous blue lake that allows you to go boating, paddle boarding, kayaking and enjoying some gook old fun in the sun. It will always remind me of being with family and those fun summer days.
What is your favorite Disneyland memory?
Four years ago I took my whole family to Disneyland for the first time. I had gone when I was a child, but my husband and my kids had never been. It was so fun to see the magic and wonder of it all come alive for my kids. In fact, two of my oldest children cried as we were checking out of our hotel. They wanted to know if we could live there. We had an amazing time - even my husband! He thoroughly enjoyed California Screamin'. It was so much fun to see my whole family enjoying all of the different rides and adventure of Disneyland.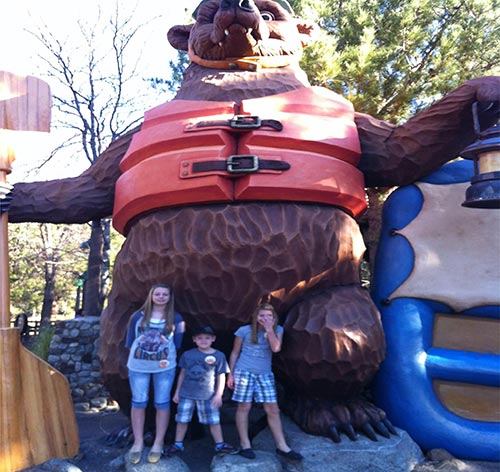 As you can tell, Nicci is awesome and loves what she does. So now you know when you book your vacation with Get Away Today and recieve your package in the mail, it was put together with love and care by our very own Nicci. We would all love to do our part in helping you have the most magical vacation possible. You can book your vacation package online or call our travel experts at 855-GET-AWAY.