For this week's #FanFriday, we're taking a look at recent hotel reviews left by Get Away Today guests. We always knew we partnered with great properties and these reviews prove it! Thinking of staying in Anaheim soon? Make sure to check out these Get Away Today guest reviews of some popular properties near Disneyland:
"Without doubt one of the favorite hotels I stayed during my time in Anaheim(Disneyland Trip)! Upon arrival we were warmly welcomed by the staff. The staff was extremely friendly, the restaurant very flexible (appreciate this!) and the breakfast chef restaurant deserves a special thanks. We had four great evenings here, which obviously also added up to the experience. Note, this is a 4/5-star hotel! The atmosphere is so special that it really felt like home to me. All respect for the general manager who does a great job here (Boris Banda); a true sample of excellent hospitality!"
- Maria R.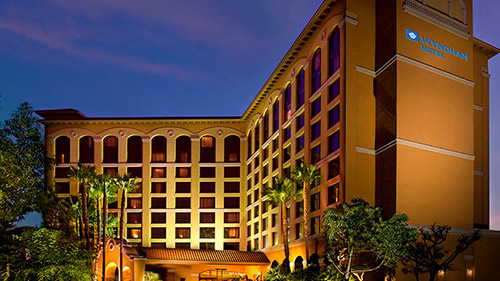 "My 6 year old daughter and I stayed here for a week. We loved it! It's a 5 minute walk to Disneyland. Great area with lots of places nearby to eat. The room was huge! The beds were awesome! The staff was very friendly from check in to check out. The pool was just what my daughter loved and the jacuzzi is just what I needed after walking through Disneyland all day! We will definitely be returning to Castle Inn and Suites! Thank you for making us feel at home!"
- Shelly V.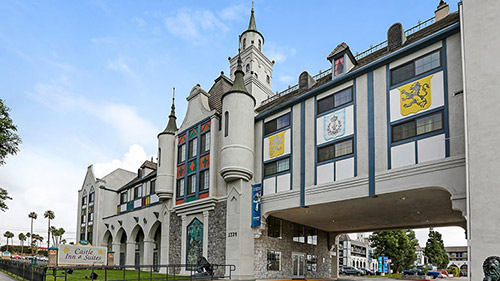 "We were upgraded to a fireworks view room on the 7th floor. The renovations are great! We loved the smoked glass sliding door between the vanity area and the rest of the room, giving every one the privacy needed to change clothes. The Panera in the parking lot delivers to your room, so be sure to add the Panera app to your phone. Breakfast in our pj's most days was a definite treat!"
- Jordan M.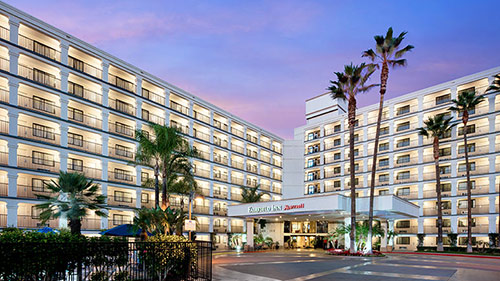 "We stayed at the Howard Johnson for 4 nights and were very satisfied with everything. The people at the front desk were very friendly and helpful. We arrived early before check in time and we wanted to go straight to the park, it was nice of them to have a place to store our luggage, and give us our parking pass early so we could just walk to the park. The park is just about an 8 to 10 minute walk away. Not too far. The rooms were clean and nice. Bathroom was roomy and clean. Simple rooms to sleep in. They also have a guest laundry room which was a plus for me, so I could do everyone's laundry before checking out the next day. I would recommend this hotel to family and friends."
- Sheira-Lilia H.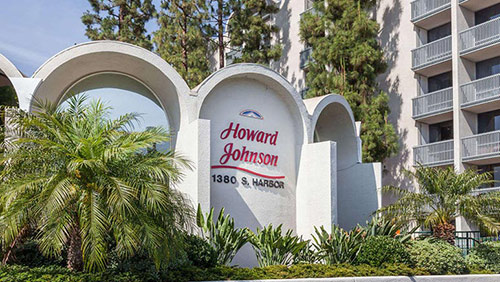 "This is such a wonderful hotel. The King bed was so comfortable, not hard like usual hotel beds. We loved the bunk beds as well as the doors for privacy. The breakfast buffet was well stocked and had enough variety to please the whole family. To be absolutely perfect, we would have loved an in room microwave. But in spite of that, I am certain I will insist upon this hotel on our future California trips."
- Tara T.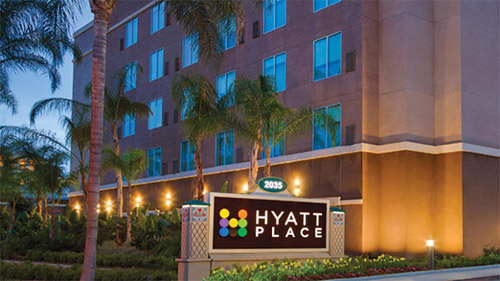 Residence Inn Anaheim Resort Area
"Family of 5. We had a great stay and, really enjoyed returning too our nice clean room every day that we left to Disneyland. Stayed a total of 6 nights. Loved the breakfast and the hospitality. We will definitely be back."
- Shavonne G.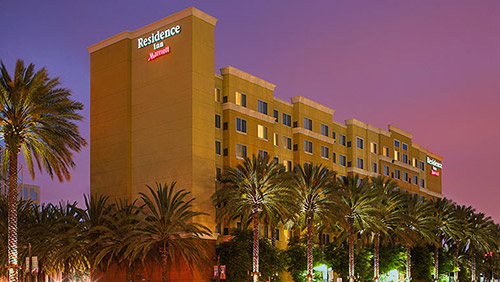 Springhill Suites Anaheim Maingate
"The employees at this hotel are amazing and super helpful and friendly, always had a smile on their face when you came across them. The rooms were amazing and super clean ALWAYS! We were lucky to get our room facing Disney park and were able to see the fireworks from our window every night. I have no bad things to say, this hotel made our experience that much better! Planning our second trip and we will definitely be staying here again. :)"
- Mavis T.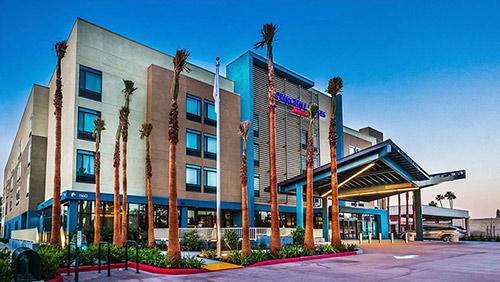 We love working with such great hotel partners at Get Away Today and couldn't be happier when we hear about fantastic guest experiences. If you're planning on going to Disneyland soon, you'll want to check these hotels out. Don't forget to take a look at our Extra Night Free hotel specials to see which hotels are offering a free night during your stay. You'll save even more when you combine our discounted Disneyland tickets with your package! Book online or give our travel experts a call at 855-GET-AWAY.

Check out more guest testimonials: