Happy Halloween from all of us at Get Away Today! We love to have fun at our office and we hope you can tell that when you call in to book your vacations. On Halloween that also means that we dress up and have a chili cook-off. This year was no exception and we wanted to share some of that fun with you!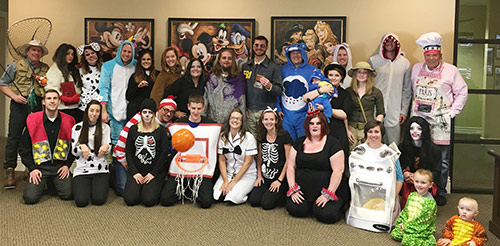 Here's a shot of the whole crew - plus a couple of stowaway dinosaurs and a baby monster!
What do you get when you have a unicorn, Chewbacca, Grumpy Bear and a white bunny?
A shark out of water.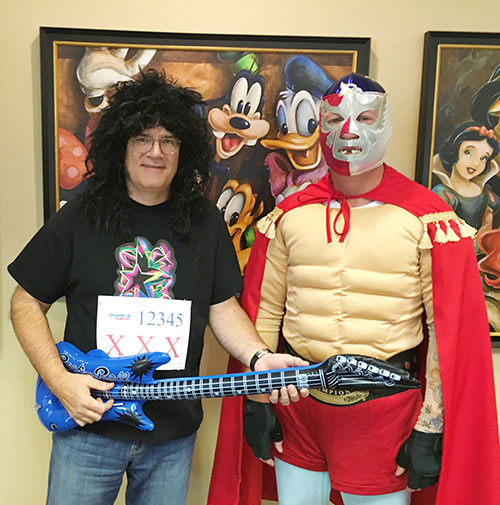 These are nacho regular employees. Get Away Today's got talent. But don't worry, it's just for fun.
No bones about, these gals are cooking up some cute babies.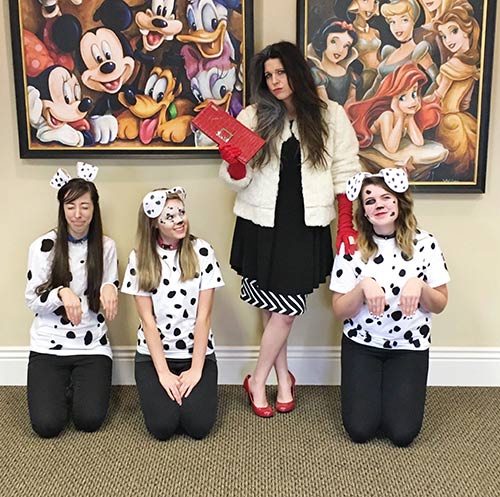 It was a little bit of a ruff day at the office....we spotted Cruela DeVille with these three unlucky pups.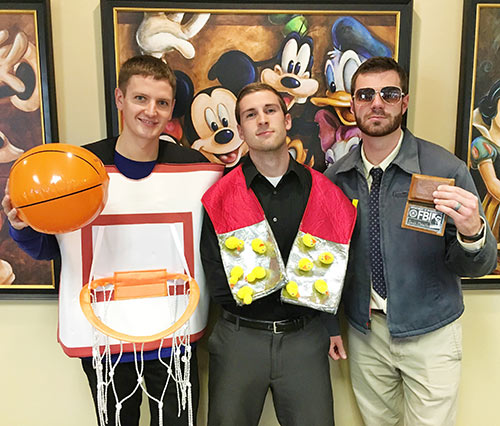 One of these guys had a ball, one was a total chick magnet and the other was keeping a close F. B. - EYE on things.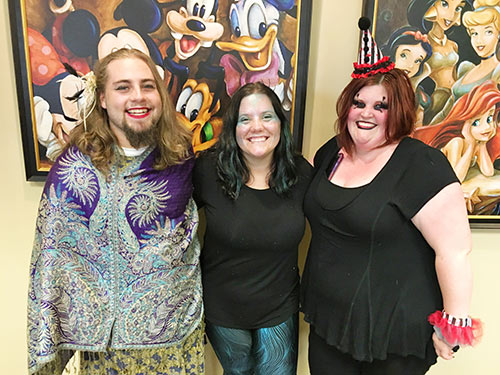 The circus came to town and brought the bearded lady, a merwoman and jester.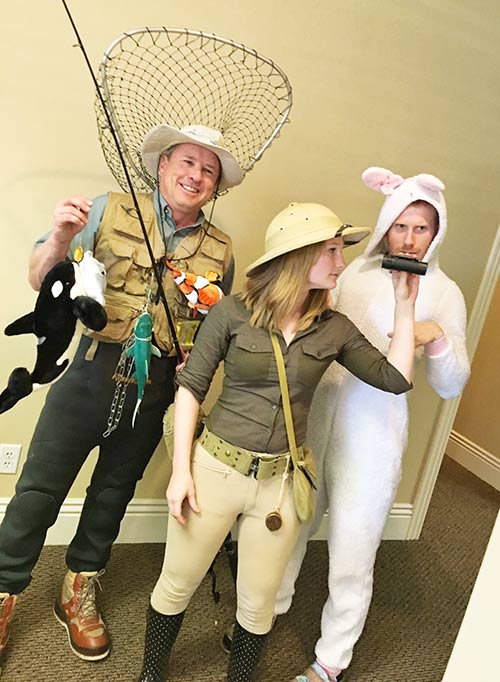 We're always up for adventure, whether it's reeling in exotic fishes or hunting Little Bunny Foo Foo. We're game.
We hope you have a happy and safe Halloween! We can't wait to do it again next year. And speaking of next year, if you didn't get to Halloween Time at the Disneyland Resort this year, you can already start planning for 2017. Better yet, you can hold it for just $125 down and the total payment isn't due until two weeks before you go. No tricks. Just treats. Book any of our Disneyland packages online or call our agents at 855-GET-AWAY.

Check out these other great articles: