Universal Studios Hollywood is one of the most exciting trips to make for families who love TV, film and video games. The park has something for everyone, including the little ones. We've put together the top tips on how to do
Universal Studios Hollywood
with toddlers.
Where to Stay with Toddlers Near Universal Hollywood
When taking a toddler to Universal Studios Hollywood, we always recommend that you stay as close by. Here are some of our favorite and closest hotels near Universal that are perfect for families:
Sheraton Universal is located within walking distance to Universal Studios Hollywood and Universal CityWalk. They also offer a free tram which makes it easy to go back and forth for naps or breaks. Their rooms feature the classic Sheraton Sweet Sleeper beds and their swimming pool area is a hit with families.
The Garland is one of our favorites in the area. A gorgeous pool area with dive-in movies during the summer, lush grounds and comfortable, sleek guestrooms are a few of the reasons families love The Garland. They also offer complimentary scheduled shuttle service to Universal Studios Hollywood.
The Tilt Hotel is a movie themed boutique hotel just under one mile from Universal Studios Hollywood. Each room features a microwave and refrigerator for ultimate convenience heating up food for little ones.
The Holiday Inn Express North Hollywood is a few miles from Universal Studios Hollywood. You'll love their rooftop pool with views of the Hollywood sign, free hot breakfast buffet each morning, and a microwave and fridge in each room.
Best Rides and Attractions for Toddlers at Universal Studios
Universal Studios Hollywood is an incredible theme park with thrilling attractions that completely immerse you in the movies and TV shows that you love. While there are plenty of intense rides for older kids, there are also lots of things toddlers can do.
Despicable Me Minion Mayhem
Join Gru, his daughters and the mischievous Minions on a heartwarming and thrilling ride.
Motion Simulation
Minimum Height 40" (101.6 cm)
Under 48" (121.9cm): Supervising Companion Required
DinoPlay for Kids
Stop by this interactive DinoPlay for Kids area with activities built for kids and toddlers. Excavate giant dinosaur fossils at a discovery dig site, explore a full-size T. rex skull and dinosaur eggs, play on the jungle climber, a rope plank bridge and more.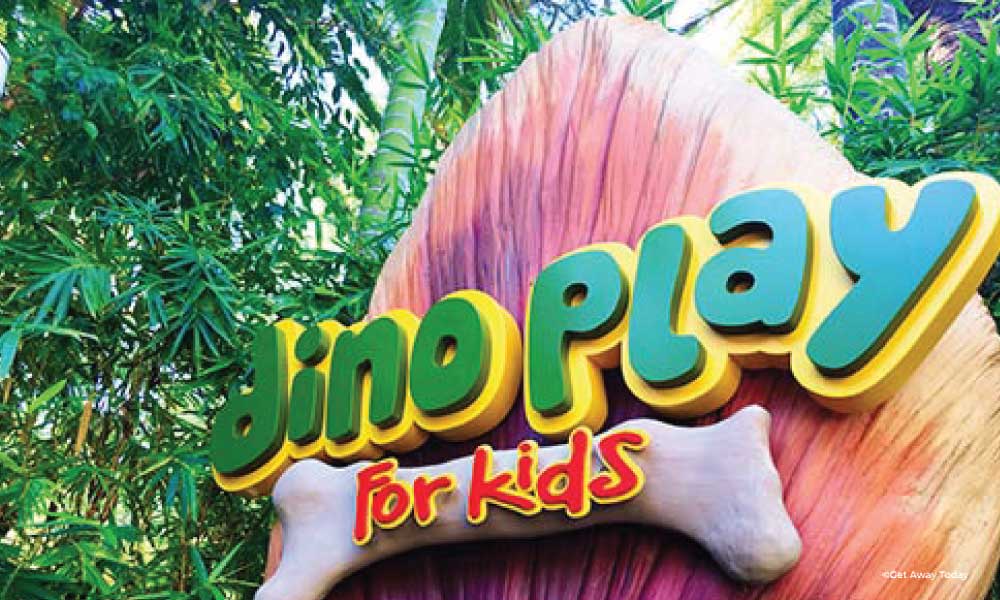 DreamWorks Theatre Featuring Kung Fu Panda
Channel the power of Chi and join Po, Mr. Ping, and Master Shifu as they embark on a wild, perilous mission to deliver the Liquid of Ultimate Power to the Emperor. Experience roaring rapids, river pirates, and the villainous Kang Wolf on this multi-sensory journey of awesomeness.
Flight of the Hippogriff™
Enter the Care of Magical Creatures grounds and pass by Hagrid's hut, where you'll hear Fang barking. As you make your way onto the ride, Hagrid gives instructions on the proper way to approach a Hippogriff.
Must be 39″ (99 cm) Tall
Under 48" (121.9cm): Supervising Companion Required
Silly Swirly
Soar and spin guests around for a 360-degree view of Super Silly Fun Land aboard a fleet of uniquely styled ride vehicles.
Under 48" (121.9cm): Supervising Companion Required
Super Silly Fun Land
Perfect for toddlers a colorfully themed, interactive Minion-inspired outdoor play area. And it looks just like the seaside carnival from Illumination's Despicable Me! It's designed to entertain guests of all ages with more than 80 different water-play features. There's also a nearby dry zone to climb, jump and slide.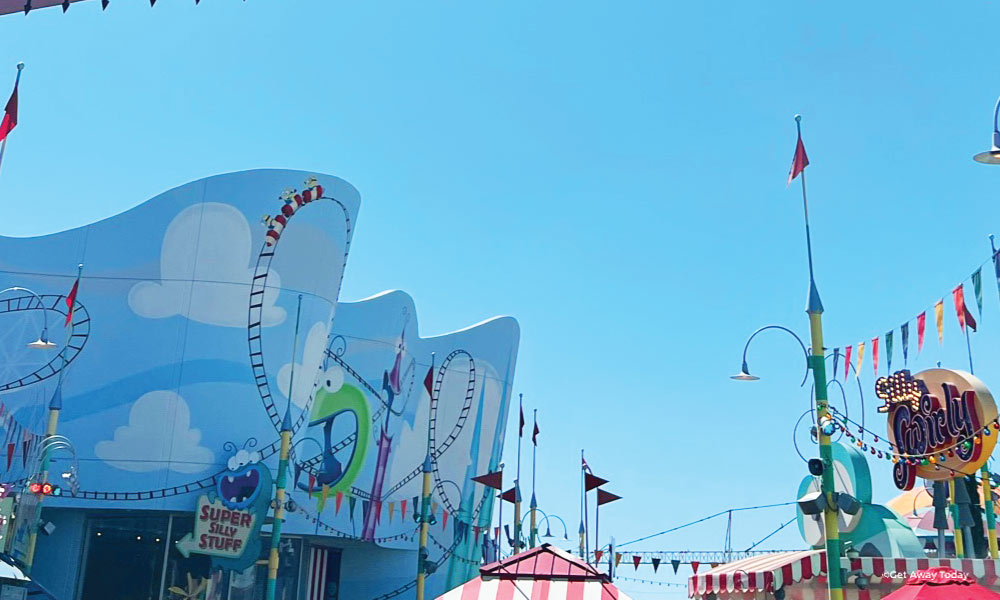 The Secret Life of Pets: Off the Leash
The Secret Life of Pets: Off the Leash ride invites you to join Max, Duke, Gidget and Snowball on a journey through the streets of New York City as you get ready to be welcomed into your new home.
Minimum Height 34" (86.4 cm)
Under 48" (121.9cm): Supervising Companion Required
Also note that the Studio Tour is open for everyone, but some elements might be scary for younger riders. Interestingly, sometimes it is not the earthquake simulation, King Kong, or Fast & the Furious car chase that scares toddlers. It might be when Jaws jumps out of the water towards you. If you decide your kids can handle it, we recommend having them sit in the middle of the row, not on the edge where sharks can startle them. You might also leave off the 3D glasses to make things a little less realistic.
Best Shows and More for Toddlers at Universal Studios
Need a break from rides? There's plenty to do at Universal Studios Hollywood for families with toddlers joining the fun. Our team recommends:
Universal Studios Hollywood Child Switch
If your children are too small or unwilling to go on a particular ride that you want to experience, you can use the "child switch" program. Each ride and attraction at Universal Studios Hollywood has a family room where one member of your party can wait with the little ones while the rest of your party rides. Once they are finished, switch places so whoever rode can stay with the kids, and the adult(s) who sat out can enjoy the ride. This means you can still enjoy some of your favorite thrill rides like Transformers: The Ride, Jurassic World - The Ride, Harry Potter and the Forbidden Journey and more!
Universal Studios Hollywood Toddler Food
With so much to see, ride and places to play we don't want to forget the delicious food and snacks everyone loves at Universal Studios Hollywood. Toddlers and adults alike will love these eats.
Lard Lad's Donuts
Lard Lad's has a variety of delicious flavors, and more importantly, they have giant donuts that are perfect for sharing. There is something about this humongous that makes it irresistible!
Minion Cafe
Minion Cafe is an awesome place to grab lunch and feel like you're in the movies. They serve grilled cheese, chicken bacon ranch Mac n Cheese, Nutella™ banana pudding and more favorites.
Toadstool Cafe
Inside the Toad House is Toadstool Cafe. Toddlers will love the clever kid meals and watching Chef Toad and playful scenery of the Mushroom Kingdom through the windows.
Book Your Universal Studios Hollywood Vacation
There is so much to do at
Universal Studios Hollywood
for everyone! If you're planning a Southern California vacation or visiting Disneyland, we recommend adding a day at Universal Studios Hollywood to your adventure. It's only about 45 minutes away, and sure to leave you with memories you'll cherish forever. Or, make it a quick away with your family. Either way, everyone from the youngest to the oldest will love Universal Studios Hollywood! Book online or call our vacation experts at 855-GET-AWAY