UPDATED JANUARY 2019 An all-new show has been added to Tomorrowland at Disneyland and it is a must see for all Star Wars fans. In addition to new characters (think Star Wars Rebels from Disney XD) and a new story line, there is an all new way to be a part of the Jedi Training: Trials of the Temple! In the past you'd have to show up before each show, try to get close to the front and just hope that you got picked. Die hard fans would sometimes come to multiple shows for the chance to be chosen. We're so excited that there is now a way to guarantee your super fan will be part of the show. Here is some information about the new show and how to be chosen for Jedi Training: Trials of the Temple:

Padawans ages 4-12 (ages are enforced) are able to pre-register to be part of the show! Families with children wishing to officially train to be a Jedi will need to head to the registration kiosk located immediately outside the Star Wars Launch Bay, which is open as part of the limited time Star Wars Season of the Force. Registration for all of the day's shows begin as soon as the park officially opens to the general public, which means that it's not available as part of the Magic Morning offerings. But, if you have Magic Morning, it wouldn't hurt to head over after riding an attraction or two. Young padawans must be present to register, so sending Mom or Dad ahead won't work. All slots are filled on a first-come, first-serve basis, so you'll want to head there first thing when the park opens.

You can check the start times each day on your park map or when you pre-register. There are normally six shows a day that begin around 10:30am or 11:30am. The final show is normally scheduled for 4:30pm or 5:30pm. A select number of kids will be chosen for each show, and alternates are selected as well in case one of the registered kids gets held up and doesn't make it in time for the show. Alternates are not guaranteed to be part of the show, but if you get there early enough, there's a good chance that at least one alternate will be able to be part of each show.

Which brings me to my next point... don't miss your show! Participants are required to arrive 30 minutes prior to show time for instructions and to receive their robes. Jedis will also be armed with a lightsaber. You wouldn't expect anything less when they face off with Darth Vader and the Seventh Sister Inquisitor. If your younglings are selected, expect to spend approximately an hour for the entire experience. Also, you should know that this out-of-this-world experience is included with admission!

The good news is that you don't have to star in the show to enjoy it. Because you essentially have a new cast for each show, each production is fun and fresh. While you're in the area, be sure to check out all of the Star Wars experiences as part of the limited time Season of the Force. The Star Wars Launch Bay gives guests the opportunity to meet Darth Vader and Chewbacca, see real props from the films and more. You can also climb aboard Hyperspace Mountain, and Star Tours: the Adventures Continue. Grab a bite to eat at the Galactic Grill with specialty menu items, and head over to the Tomorrowland Theatre for a special showing of Star Wars: Path of the Jedi.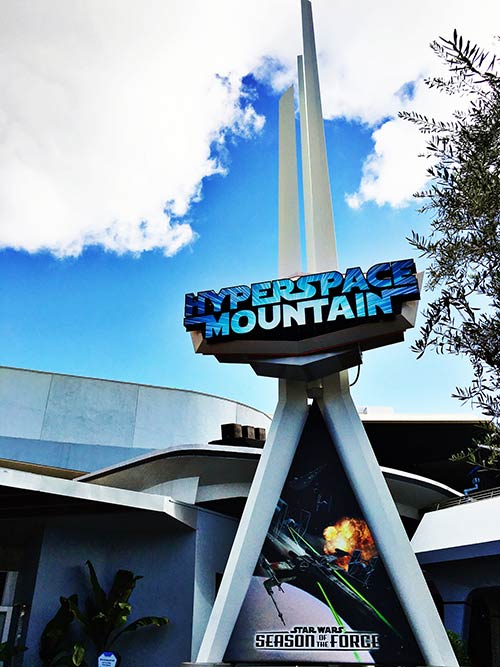 Make sure you don't miss the opportunity to be completely immersed in the worlds of Star Wars. You want to be trained as a Jedi for the 2019 opening of Star Wars Land Disneyland! Check out our discount Disneyland tickets and our hotel specials, where you can save up to 20% at the Hotels of the Disneyland Resort on select dates or get a free night at select area hotel.You can lock-in your low price with our layaway plans and hold your vacation for just $175 down. Book your Disneyland package online or call our vacation experts at 855-GET-AWAY.

Check out these other great articles: