In today's video we're sharing our best tips for experiencing Star Wars: Galaxy's Edge at Disneyland. You may know that we were able to check out this all new land when it opened, and we're so excited to tell you more about it!
Our Best Tips for Experiencing Star Wars: Galaxy's Edge
See our video below to catch Jen will sharing all our best tips for experiencing Star Wars: Galaxy's Edge. If you're headed to the new planet of Batuu any time soon, this guide is a must-watch!

In case you don't have a minute to watch the video, we have a recap of the info below. We can't believe we were able to experience Star Wars: Galaxy's Edge duing opening weekend, and we want to make sure you're prepared for your visit!

Our Best Tips for Experiencing Star Wars: Galaxy's Edge
Prioritize
This tip is mostly for those traveling during the four-hour time limit, but even once it's open to the general public, it's important to prioritize what you want to see/experience most. It's good to ask yourself the question, "What excites me most?"
Experiences like Oga's Cantina, Savi's Workshop, Droid Depot and Millennium Falcon: Smuggler's Run are extremely popular. If you only have a 4-hour reservation window, we'd recommend heading towards your "must-dos" first.
Each reservation period has a "witching hour," where only your reservation group will be in the land. Take advantage of that time! We saw 15 – 20 min. wait times for Millennium Falcon: Smuggler's Run during that time and Oga's Cantina wait times slowly went down.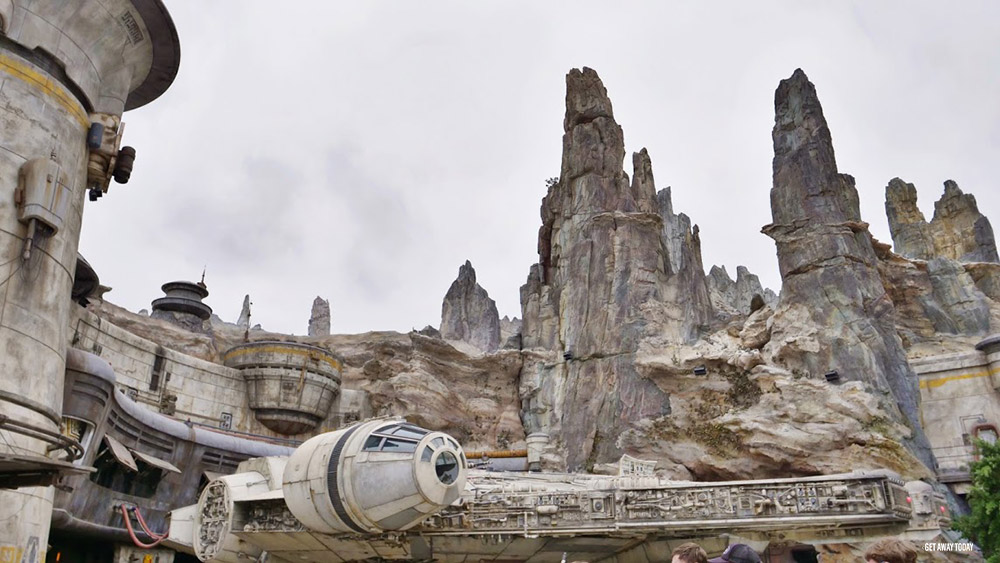 Millennium Falcon: Smuggler's Run Tips
Speaking of the Millennium Falcon, here are a couple of our best tips for Disneyland's newest attraction:
Go with as big a group as possible – this way you can switch roles if you want to.
Pilot Tips: Since there are two pilots, each pilot operates a different function of the flight. The pilot on the left controls horizontal movements, while the pilot on the right controls vertical movements. Choose what one is more comfortable to you and try to move the controls as gently as possible.
Gunner Tips: Guests can choose between automatic and manual modes as the gunner. If it's your first-time riding or you don't feel comfortable with controls, we recommend choosing automatic. Manual is harder, as you'll have to aim the guns slightly.
Engineer Tips: If you have small children or anyone in your party who doesn't want a lot of responsibility, the engineer is the best role for them. All you need to do is hit the buttons – it's that easy.
Use the Play Disney Parks App
With this app, you'll be able to translate galactic languages, discover previous cargo, tune into communications sent by residents of other planets and explore the land like never before.

Interact with Cast Members & Characters
Say "Let the Wookie win" to a member of the Resistance. They will give you a trading card that, when you collect them all, creates a map of the Outpost.
Stormtroopers might ask you questions – like what you're doing on Batuu and for identification - and you should definitely go along with it. You never know what might happen!
Use Mobile Ordering
Ronto Roasters, Docking Bay 7 Food & Cargo and Milk Stand all have Mobile Ordering. Use it to save time while in Batuu.
Try the food! It has a more foreign feel than typical Disney fare, however, we thoroughly enjoyed every menu item we tried.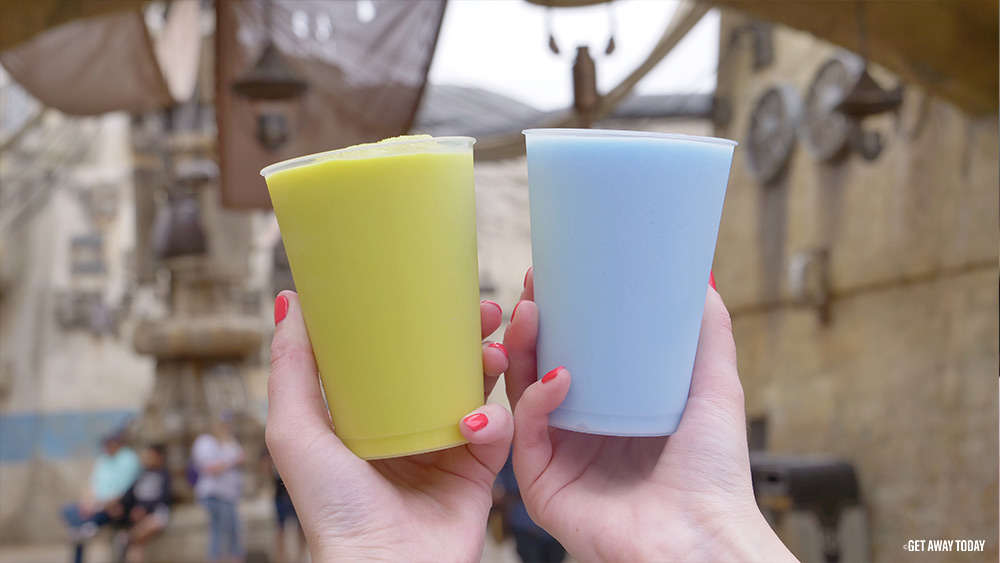 Explore the Shops
Part of what makes Galaxy's Edge so incredible is how immersed you feel in the land. Even if you're not planning on buying anything, it's worth your time to explore all of the shops. The Marketplace was one of our favorite areas!
Our favorite shops were Savi's Workshop and Droid Depot – which both blend the line between reality and fantasy. Both have higher-end price points ($99 for Droid Depot and $200 for Savi's Workshop) and long wait times, but they are well worth your time and money.
Check out our review of shops at Star Wars Galaxy's Edge
There you have it! Our best tips for experiencing Star Wars: Galaxy's Edge. If you'd like to check out everything for yourself, let us help! Check out all our discount Disneyland vacation packages online, or call an agent directly at 855-GET-AWAY. Our travel experts are more than happy to help you plan your dream vacation to Batuu.