Make your own Princess Leia Ears with this simple tutorial. Look like a beautiful galactic princess as you explore the new Star Wars Galaxy's Edge at Disneyland!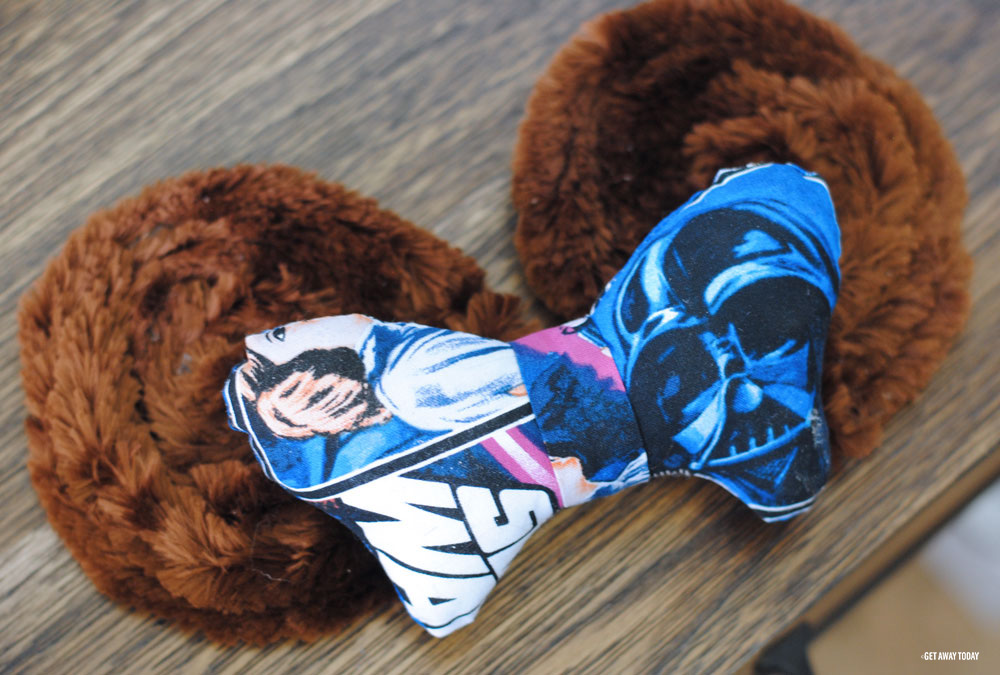 Star Wars: Galaxy's Edge is now open at Disneyland and guests are having a blast exploring the new world. Everything about Galaxy's Edge is thematic. The food absolutely looks like it is from another planet with blobs and gobs of interesting gooey toppings. Star Wars characters are out and about prepared for meet and greet experiences. The souvenirs are crafted to match the Star Wars world that we all know and love. It is a pretty spectacular place to wander and explore.
If you love Star Wars and Disneyland, then this Princess Leia Ears tutorial is just the thing you need to create the perfect look for a day at Galaxy's Edge. The Princess Leia Minnie Ears are light weight and attached to hair clips to prevent the "squeeze headaches" that typical Minnie Ears headbands can create.
Princess Leia Ears DIY
You will need a few basic supplies before you can start crafting. If the local Star Wars trading post is closed, head on over to the craft store! Michaels Craft Store had all the supplies and they were really inexpensive.

Princess Leia Ears Supplies
You'll need a pack of Brown Creatology Giant Chenille Pipe Cleaners, two large hair clips, and hot glue gun and glue. Below are links so you can purchase online and have supplies delivered to your door.
Brown Giant Chenille Pipe Cleaners
Star Wars Fabric (for Puff Bow)
I seriously got so excited when I saw these giant pipe cleaners at the craft store. It's usually tiny versions of things that make me stop and smile, but these huge pipe cleaners caught my eye this time. I just had to find a way to use them in a project.
Princess Leia Ears - Getting Started
The pipe cleaner is 6.5 feet long. Cut it in half so you have two pieces of equal size. Roll one of the pieces into a cinnamon roll shape. Start small in the center and then wrap around in a circle until the entire length of pipe cleaner is in a spiral.
The center of the pipe cleaner has wire that is moldable so you can make it stay in shape! But, it won't hold perfectly. Get your hot glue gun warmed up. Add dots of hot glue sporadically along the Princess Leia Minnie Ears to keep the pipe cleaner rolled into its circle bun. Be careful not to burn your fingers squeezing the glue sections together. It's pretty hot.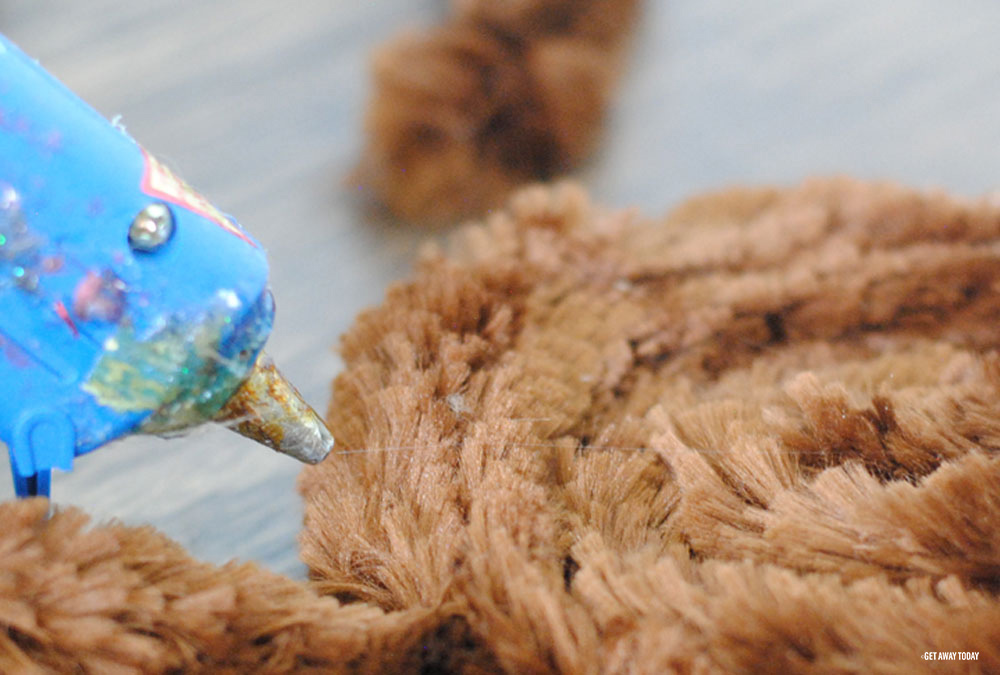 Leave about 1.5 inches of the pipe cleaner to use to attach it to the hair clip.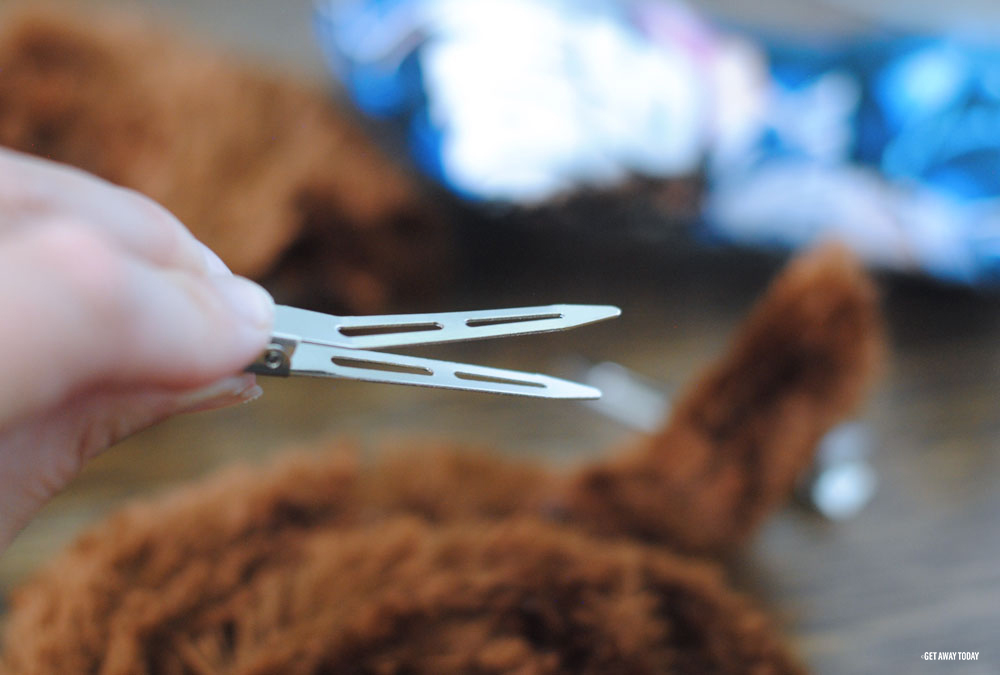 Princess Leia Ears - Assembly
Poke the end of the pipe cleaner into the slot on the clip. Wrap the wire around the clip until it is nice and tight. Then add a small bit of glue to keep it in place.
You will need to repeat the steps to make the second Princess Leia Minnie Mouse Ear. Once both ears are finished, you are ready for a Star Wars adventure. However, you can add an extra Disney touch with a cute Minnie Mouse Puff Bow.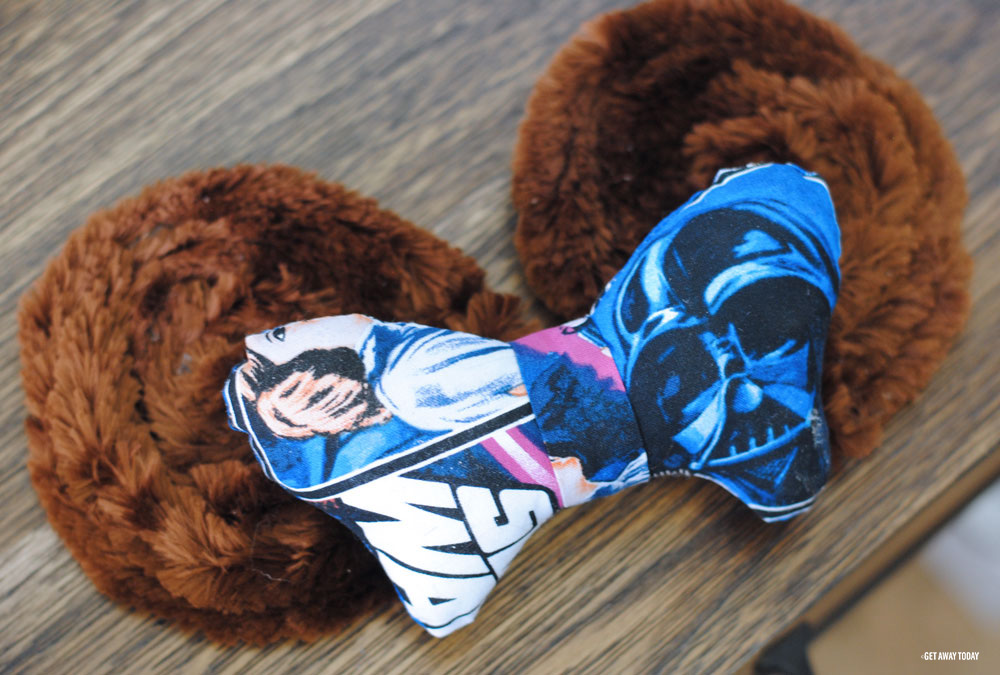 Princess Leia Ears - Adding a Bow
I made these Star Wars Minnie Mouse Puff Bows a few weeks ago and I decided they pair perfectly with the Princess Leia Ears. You can check out the tutorial over here. Don't be intimidated by a sewing project. You can seriously make the bow with a hot glue gun if necessary! Minnie Mouse sure loves her bows. I think Princess Leia would approve as well.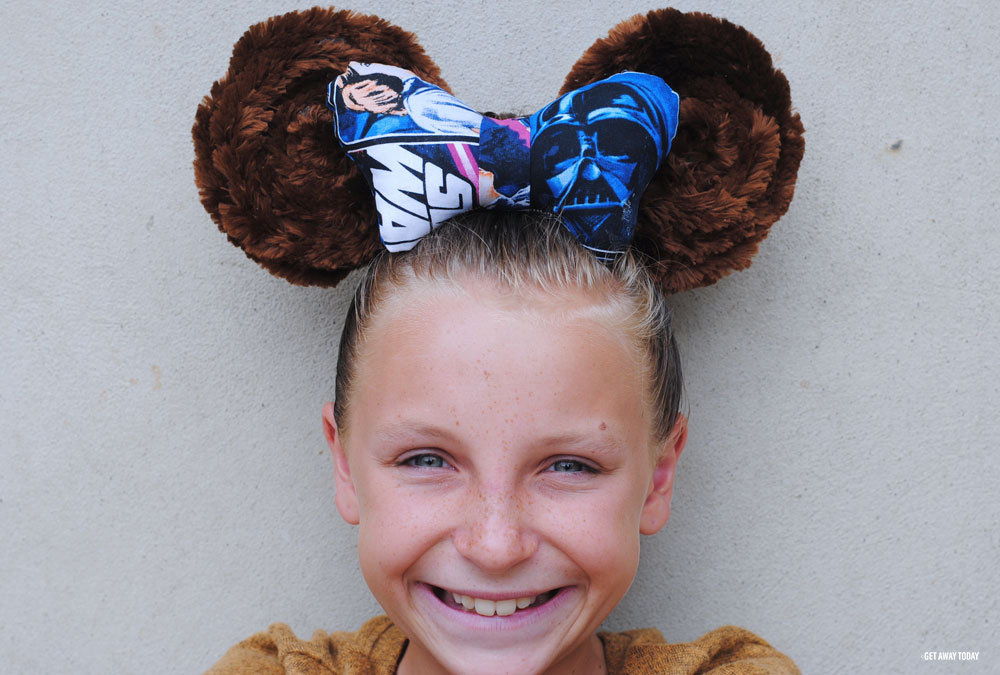 It is always fun to look festive for a Disney Parks visit. Not that a vacation is all about looking cute in pictures, but really, that is part of the fun! Become a pretty iconic Disney Princess with these simple Star Wars Princess Leia Ears. And enjoy your trip to the Galaxy's Edge!
Now is a great time to visit Disneyland Resort, whether you're going to sport Princess Leia Ears or not! You can find discount Disneyland vacation packages online, or call 855-GET-AWAY to get details from an agent.