Road Trip season is upon us. To make your next road trip a happy one, we've compiled our top 10 road trip tips for happy families.
1. We believe in safety first. Make sure your car is in top-top shape before you hit the road. Take your car in for regularly scheduled maintenance and make sure your fluids are full. You'll enjoy the trip much more knowing that your car is able to get you to and from your destination safely and soundly. We've put together a full list of our road trip essentials. Check it out.
2. Keep tummies happy with healthy foods. Avoid the high cost and calories of gas station treats. With a little pre-planning, you'll have happier and healthier kids. We've put together a list of 12 of our favorite road trip snacks for vacation - click here and check it out.
3. Pack an individual snack container for each traveler. It will help you keep track of what everyone has eaten and eliminates the need to keep getting food out and passing it around. We loved the idea of repurposing a wipes container for non-perishables. Just run the container through the dishwasher and it's a perfect road trip snack box!
4. Make tracking your trip a game with our "Are We There Yet?" downloadable map. Our free printable maps spotlight popular landmarks along the route to the Happiest Place on Earth. Each landmark has a corresponding trivia card with a fun fact and conversation sparking question.
5. Keep the conversation going with our fun Story Cards. In the age of tablets, smart phones and DVD players, sometimes it's nice to talk to each other... in person! We've put together these Story Cards that can be printed and easily put in a Ziploc bag for a road trip approved game. Get the printable here: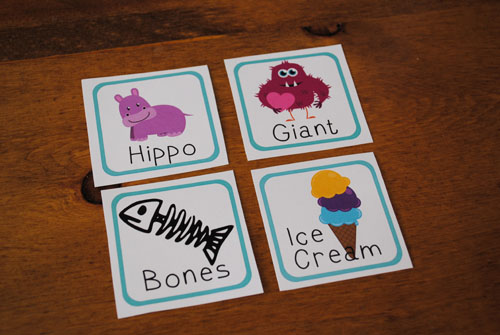 6. Break up the trip to give car fatigued kids a rest. The road from Utah can seem long to kids. We recommend staying in Las Vegas on the way to Disneyland and St. George on the way home. That way you get your longest day of driving done first and everyone can look forward to some time to unwind at the pool and make it part of the vacation fun. If your journey is only a few hours, you may want to break it up with a picnic or stretch at a landmark or attraction along the way. If you're looking for a place to stay in Las Vegas, we've compiled our list of our favorite family-friendly Las Vegas hotels. Check it out here:
7. Reward good behavior and teach your kids some basic budgeting skills at the same time by putting their souvenir money in an envelop at the beginning of the road trip. If they behave, they can keep all the money when you arrive. Click here for more details on this fun little trick.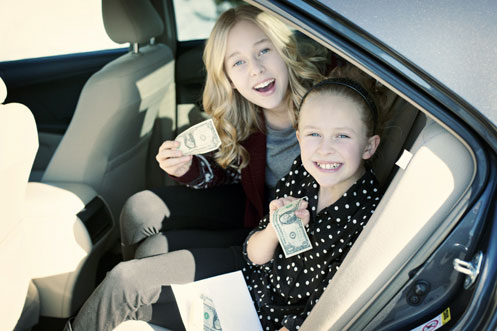 8. Bring some comforts from home. Although space is limited, your kids will appreciate having some of their favorite books, toys and/or gadgets handy. Set a limit to the amount of space allowed for each traveler. We put together a simple DIY tote that is super easy and a great way to keep each traveler's stuff together and within the limit.
9. Speaking of comforts from home... every weary traveler needs a place to rest his or her head. Bring your pillow from home, or if space is really limited, grab a travel pillow. You'll be glad you did. Another alternative to the tote, is a travel pillow case with special pockets for a few personal items. It's another great way to limit space. Check out our cute travel pillow case tutorial here: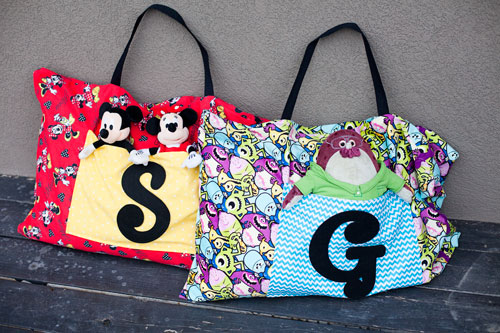 10. Enjoy the journey. Remember vacations are FUN. Hopefully these tips will help make for happier travelers on the road!
We'd love to help you plan your next road trip to the Happiest Place on Earth! Take advantage of our discount Disneyland tickets and 3rd, 4th or 5th night free specials. The best deals always go first, so book your vacation today. Book online or call our Disney Experts at 855-GET-AWAY.


Check out these other great articles:

Do It Yourself: Mickey Savings Jar
Disneyland Vacation: Countdown Chain Tutorial
How to Eat on the Cheap at Disneyland