One of the things we hear somewhat regularly out in the world is, "I don't need a travel agent because I book everything myself." Get Away Today guests know better and today we're going to clear up some common misconceptions about what exactly a travel agency is, and why you need Get Away Today.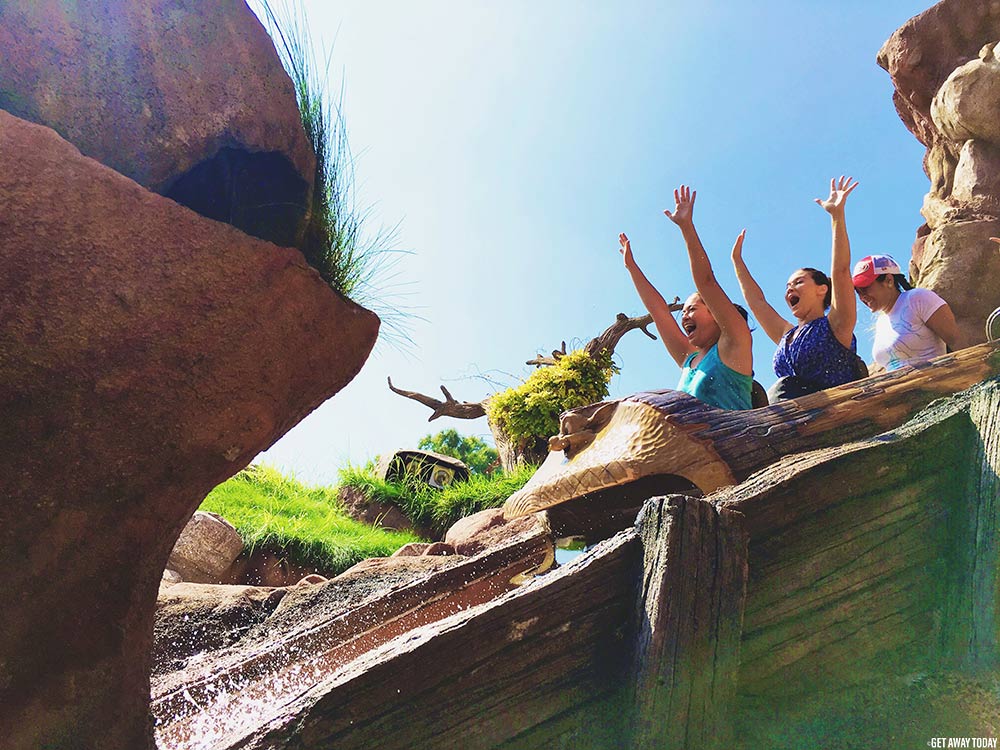 Why You Need the Best Travel Agency
There are so many reasons you really should be booking your travel with a travel agency, especially Get Away Today. In fact, most experienced travelers are likely booking with a travel agency when the book online, whether they know it or not. At Get Away Today, we truly are a combination of the best of an online travel agency with the personal touch of your idea of a traditional travel agency.... but better.
When you book with Get Away Today, you have someone who really cares about your personal vacation. We help you find the perfect fit and best value for your vacation before you go. And then we are your advocate should anything unexpected happen while you are on vacation. But before we go any further, we want to debunk some travel agency myths...

Myth - If I book my own travel online, I am not using a travel agency.
When you book your own travel online, you are likely using an "Online Travel Agency" or OTA. In fact, if you book anywhere other than the airline or hotel themselves, that's what you're doing. When you think about booking your vacation online, you normally think about getting the lowest prices and having the convenience of booking according to your own schedule.
One of the perks of booking with Get Away Today is that you can also easily book any of our vacation packages, hotels or attraction tickets online. It's super easy and incredibly convenient. And, it comes with our Best Price, Best Service Guarantee. But we'll get into that later.
Myth - I get the best deal when booking directly with the hotel.
Not only is this not true, but when you book directly with the hotel, you are stuck at that hotel. At Get Away Today, we negotiate exclusive rates and perks with our Southern California hotels that are only available to Get Away Today guests. Not to mention, if you get to your hotel and it is not what you were expecting, if you've booked directly with the hotel, they may be able to change your room, but they're not going to move you to another property. On the other hand, if you've booked with Get Away Today and aren't in love with your hotel, we can quickly and easily find a new hotel that fits your standards. It's one of the perks of booking with the best travel agency that you don't think about until you need it.
Myth - I pay more when I book with a travel agency.
We frequently find ourselves letting people know that using our services is 100% free! We never charge booking fees. In fact, instead of paying more to book with Get Away Today, you'll actually pay less. With our Best Price Guarantee, you're guaranteed to be getting just that. The best price. And in the unlikely event that you find a lower price elsewhere, we price match.
Since 1990, Get Away Today owners Chuck and Julie Smith have been committed to making travel as affordable as possible for families. They know from personal experience how important it is to make family memories. That's why we negotiate directly with our hotel and attraction partners in Southern California to make sure we have the lowest price and exclusive perks like free parking and free breakfast to help you save even more.
Myth - I get the most options when booking through an online travel agency.
This one is kind of true, but not in a good way. Online Travel Agencies are paid to display all hotels. At Get Away Today, we hold our hotel partners to a higher standard. We are incredibly selective of the hotels we partner with and offer to our guests. If a hotel isn't living up to our standards, we will drop them. As a family owned and operated travel agency for nearly 30 years, we know what we're looking for. You can rest assured that if we are recommending a hotel it is based on our personal experience from our staff visits and regular feedback from our guests. Our guests are our top priority; not advertising dollars from hotels.
Myth - I don't need a travel agent.
When you think about using a travel agent, you may think hands-on, first-class customer service. If you're used to booking things yourself, you may think you don't need a lot of attention. But, what happens when something goes wrong?
That's where the Best Service part of our guarantee comes in. If you arrive at your hotel and it's not what you expected, give us a call. It's our job to back you up. And because we have such great relationships with our partners, together we make sure you're taken care of. That's something you'll only find with the best travel agency, Get Away Today.
Other Get Away Today Differences
We hope we've cleared up some overall travel agency myths. However, Get Away Today is a different breed within the travel agency space. It's one of the reasons we have won Best Travel Agency for seven years running. Here are some things that really set us apart among travel agencies:
Our staff personally visits our top destinations on a regular basis, including an annual company-wide trip to Southern California. Here we tour our Anaheim and San Diego area hotels and experience our top attractions first-hand.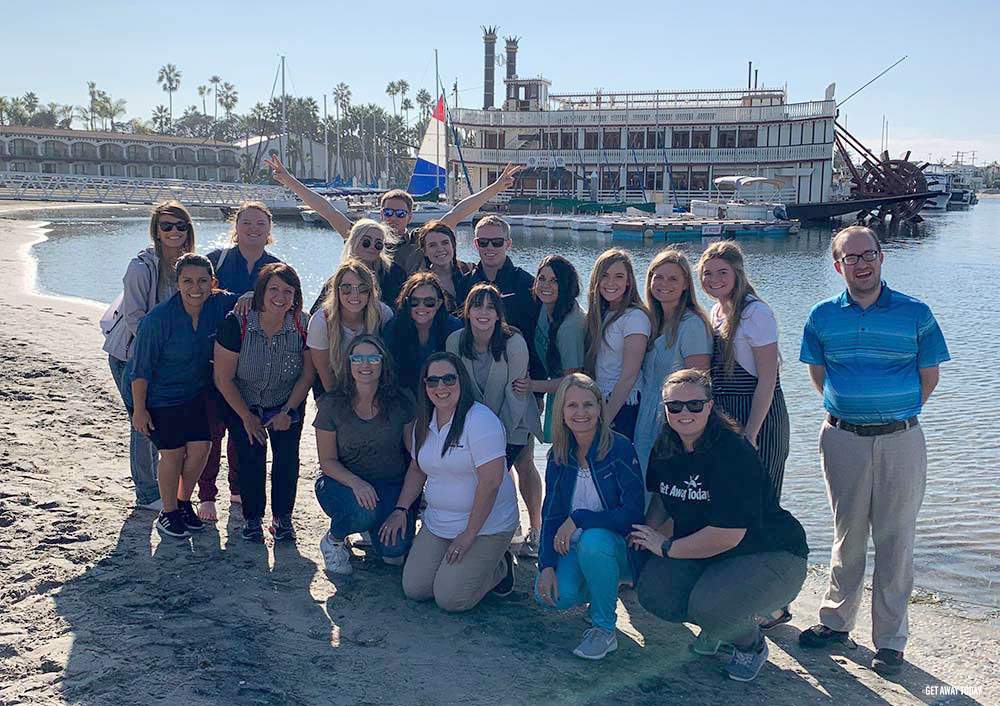 We offer affordable payment options for your vacation including our interest-free Layaway Plans or PayPal Credit for Southern California vacations. We also have monthly payments available through UpLift Pay for most other vacation packages, and flexible cruise payment options.
We want your entire vacation experience to be the best. We include travel tips, free printables (like countdown chains) to help you get ready for your vacation, area coupons and more.
We follow up with you before your vacation to make sure you have everything you need before you leave. We also check in with you once you're on your vacation to make sure everything is going as planned. After all, it's easier to fix something while it's happening rather than after you're home.
Our team is available over the phone seven days a week, and available via social media most hours of the day. We want to make sure everything goes as smoothly as possible and we are here to help whenever needed.
Booking with Get Away Today
As you can tell, booking with Get Away Today is a piece of cake. You can browse all of our vacation packages online. Or, you can call our reservation specialists at 855-GET-AWAY for personalized help booking Monday - Saturday. We are happy to give you as much guidance as needed. Whether you've been to Disneyland 100 times, or are going for a first visit, we'd love to help answer your questions and give you our best tips. We can't wait to show you why we're the best travel agency for your vacation!