Search
Featured Posts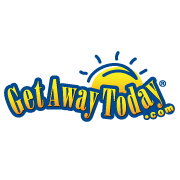 posted by Kimberly Fidler


Get Away Today is known for its legendary customer service and we know that good customer service comes from happy Customer Service Representatives. We're celebrating our 20th Anniversary this year and we love our company. We asked some of our employees here why they love working at Get Away Today and this is what they said:

Megan, Reservation Specialist: "I love to make people happy and send them on trips. It's fun!"

Steve, Graphic Designer: "I love the people I get to work with."

Sherry, Group Travel Specialist: "I've been with Get Away Today for 12 years and I love Disney! I love working with high school groups, because each group is so different and has their own needs. I love a challenge. I also loved getting a call from Northridge High School's Drill Team letting me know they just won Nationals on the trip we set up for them!"

Darcy, Client Relations Representative: "I get to work with the donation aspect of our program. I love knowing what we do at Get Away Today makes a difference in the lives of children. I especially love going to fundraising events and seeing firsthand the good that our Vacations = Donations program does."

Stephanie, Reservations Specialist: "Everybody is happy when they go to Disney, so I love talking to our guests and helping them plan their vacations."

Melanie, Cruise Specialist: "I love talking to people about what I love to do and sharing my knowledge with them. From everything to staterooms, onboard activities, and shore excursions, I love helping our guests paint a picture of their cruise vacation."

Kimberly K, Client Relations Representative: "I spend a lot of time promoting Get Away Today. It's easy and I love it because I believe in what I'm selling. I know when I'm recommending Get Away Today to my clients, they really are getting the best price and the best service! I also feel confident in my recommendations because I know everyone here has the desire to make sure our guests and clients feel we are doing some for them, not to them.

Ryan, Reservations/Customer Service Lead: "My job is a lot of fun and there's always something different. My favorite part of my job is getting feedback from guests that we've sent on vacation. I really enjoy hearing about their trips."

Kara, Reservations Specialist: "I love talking to clients and helping them build their vacations. I love being the first step in creating their vacation memories."

Thank you for allowing us to be your Travel Experts. We truly love what we do and appreciate your business and support! We offer expert advice online and over the phone. Call us at 1.800.523.6116 to talk to any of our amazing Reservation Specialists.