UPDATED FEBRUARY 2020 Check out our guide to Thanksgiving at Disneyland for all the information on where and when to enjoy a Thanksgiving feast. Plus, we have a few tips on making the most out of your time!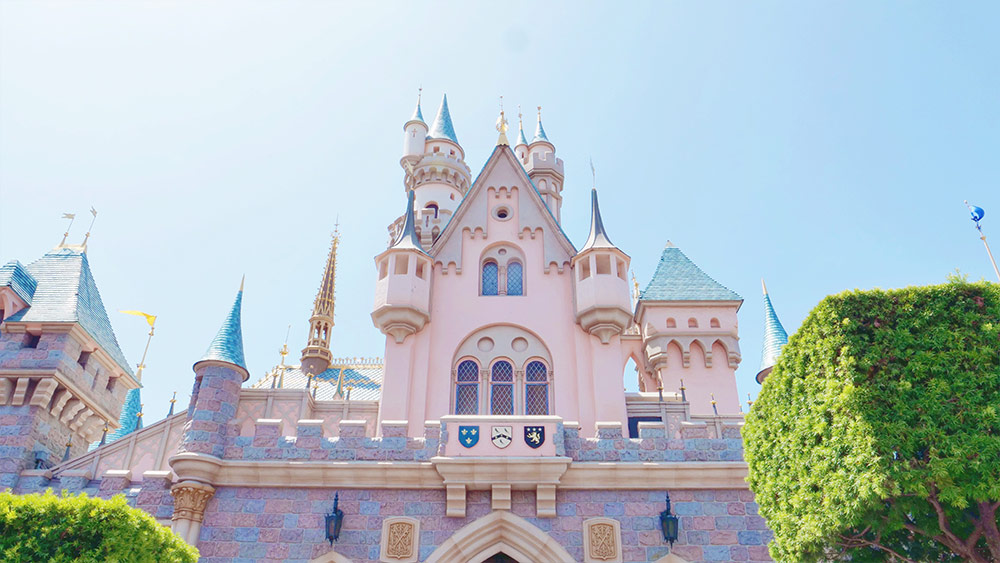 The Happiest Place on Earth may just be one of the best places to celebrate Thanksgiving. Your family will love sharing their thanks with Mickey and friends, and you're bound to create some amazing memories. If you're looking for information on how to spend your Thanksgiving at Disneyland, look no further. Our guide has everything you need to know about where to eat for the big dinner, things you can't miss and tips to make your trip even more magical.
2018 Guide to Thanksgiving at Disneyland
Thanksgiving at Disneyland – Where to Eat:
It's not surprising that Disneyland offers so many options for a Thanksgiving feast – they are the best at creating experiences, after all. This year, you'll be able to choose from the Thanksgiving Dinner at the Disneyland Hotel, the Harvest Dinner four course meal at Napa Rose or a special Thanksgiving Menu at Steakhouse 55 in the Disneyland Hotel. Each of these options will need to be reserved right away as they tend to sell out every year. These do have higher price tags, but any guest who has experienced one of these special meals touts it as well worth the price.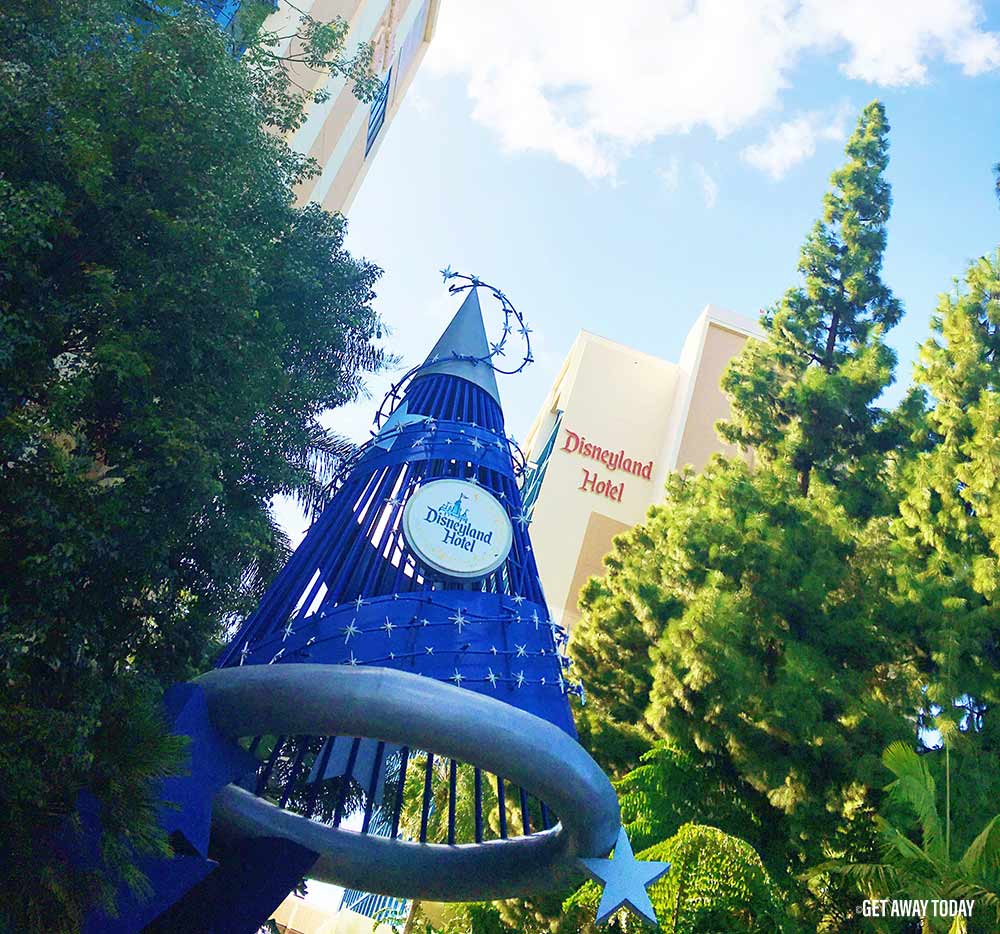 If you're unsure of those options – or they've sold out by the time you look – don't panic. Goofy's Kitchen, Storyteller's Café, Carnation Café, The French Market, Café Orleans and the Plaza Inn all have special Thanksgiving menu options for the big turkey day. While these are easier to get reservations than the first three, you'll still want to make them as far in advance as you can. Just head to Disney's dining website or give them a call at 714-781-3463. For families who want an extra special touch of magic, we'd recommend Goofy's Kitchen. You'll get to taste on some delicious Thanksgiving foods while laughing with Goofy and friends.
Another extremely popular option for Thanksgiving at Disneyland is to head to Knott's Berry Farm. That's right, America's first theme park isn't just known for fried chicken, but its delicious Thanksgiving feast, too. This year, guests can choose to dine at the park for the Thanksgiving Champagne Buffet or take home a complete Thanksgiving dinner to enjoy wherever they'd please. The Thanksgiving Champagne Buffet is only hosted on November 22nd, while Thanksgiving take home dinners can be picked up on both the 21st and 22nd. To order, visit Knott's Berry Farm's website or give them a call at 714-220-5006.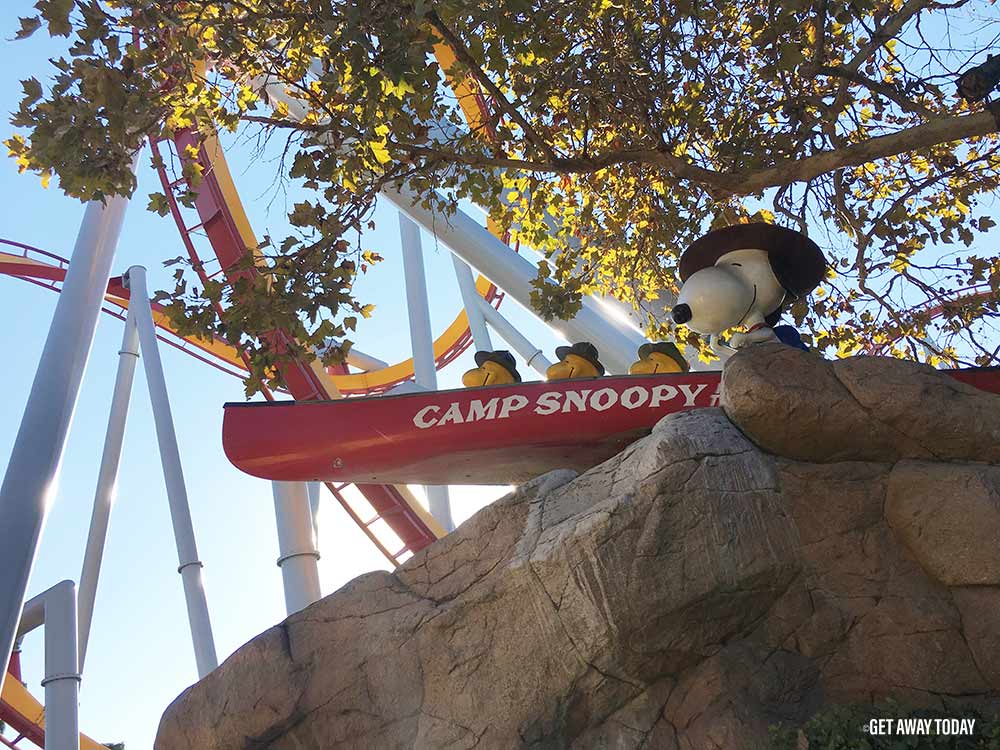 I don't know about you, but I'm more than excited for Thanksgiving dinner now! And just remember that no matter where you choose to dine on Turkey Day, you're celebrating Thanksgiving at Disneyland with all your loved ones. Even if you don't eat any turkey, that sounds like a magical time to me!
Thanksgiving at Disneyland – What to Do:
Speaking of magical times, let's look at what you don't want to miss during Thanksgiving at Disneyland.
You'll likely notice one big thing when you first visit Disneyland for Thanksgiving; it's already decorated for the Holidays. After Halloween Time, Disneyland jumps right into the Holidays and spreading Christmas cheer. This means that you'll be able to spend the big turkey dinner (or churro dinner, it's up to you) being thankful for your family and then jump into the jolly jubilee of Yuletide. It's getting to celebrate two holidays at once!
Be on the lookout for amazing holiday décor, themed attractions and festive treats. You'll want to get as many photos as you can in front of Sleeping Beauty's Winter Castle or the giant Christmas trees on Main Street, U.S.A. and Buena Vista Street. Take a whirl on "it's a small world" Holiday and Haunted Mansion Holiday then keep your eyes peeled open for festively dressed characters. And, of course, have your taste buds ready for all kinds of holiday-themed treats. You can find out more about the merriest time in our Guide to the Holidays at Disneyland here.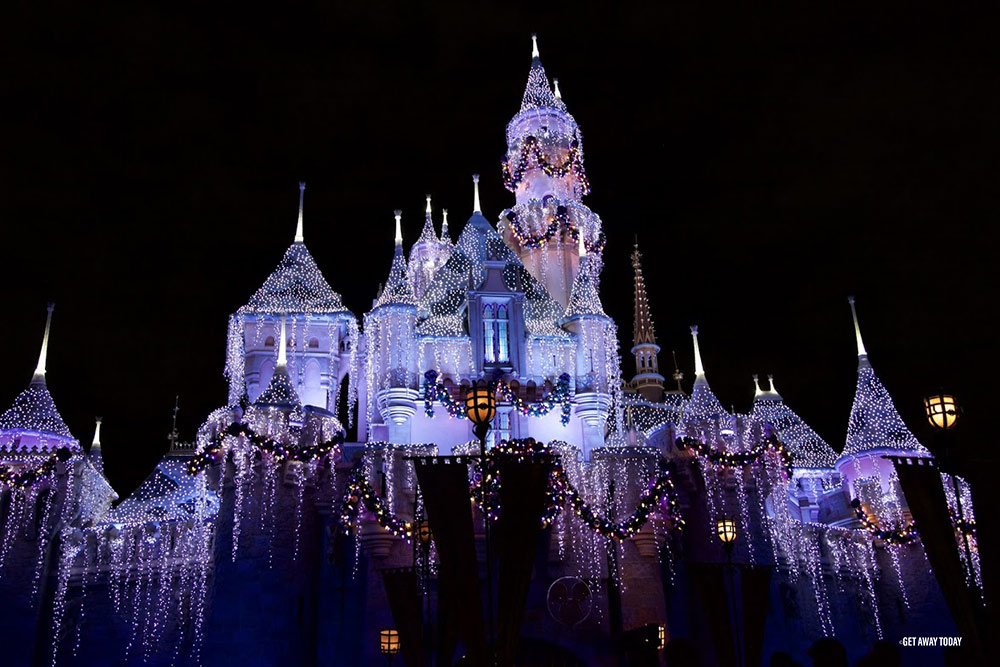 Thanksgiving at Disneyland – Tips:
Now that you know where to eat and what to experience, we wanted to share a few tips for spending Thanksgiving at Disneyland. Since it's such a magical time, you'll likely notice larger crowds as many families want to spend their Thanksgiving Day at the parks.
The first tip is to utilize FastPass and opt for MaxPass if it's within your budget. FastPass is free for everyone and will help you avoid waiting in long lines. MaxPass is an optional paid service (currently at $20 per person per day) that allows you to book your FastPasses on your phone via the Disneyland app. This will save you time running around the parks and also includes all of your PhotoPass downloads for the day. Because of that fact, we recommend that you purchase MaxPass at least one day so you can enjoy all the PhotoPass downloads. Just think – this year's Christmas card could feature your family smiling in front of Sleeping Beauty's Winter Castle! You could even plan wear fun ugly sweaters or matching holiday Mickey ears.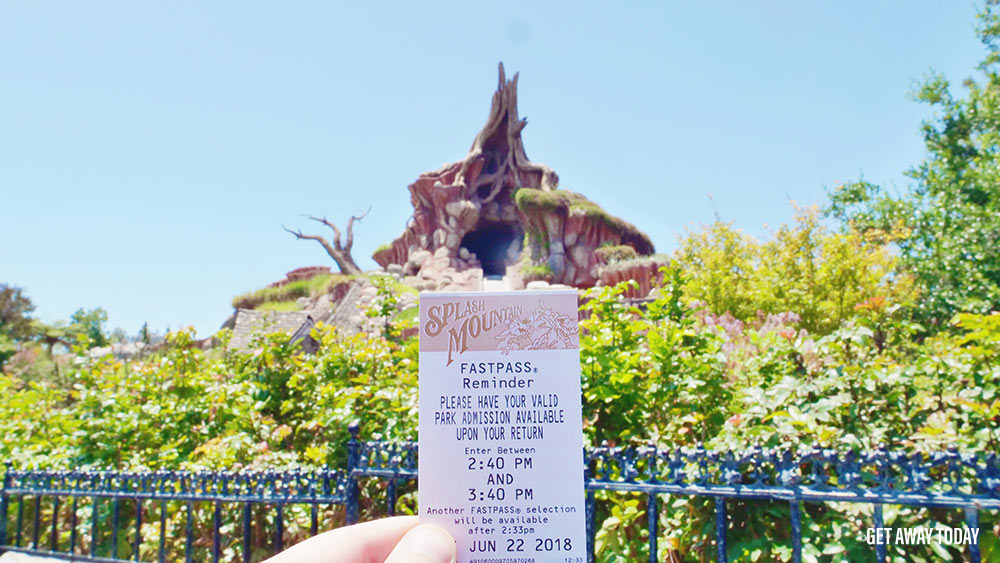 Secondly, take the time to enjoy the entertainment. You won't want to miss the Christmas-themed parade or fireworks show, of course. But we also suggest slowing down and enjoying Frozen – Live at the Hyperion or Mickey's Magical Map. If you can, plan your FastPasses around these experiences. You'll be able to watch a show then head right over to the FastPass line, making it feel like you never really waited for the ride at all!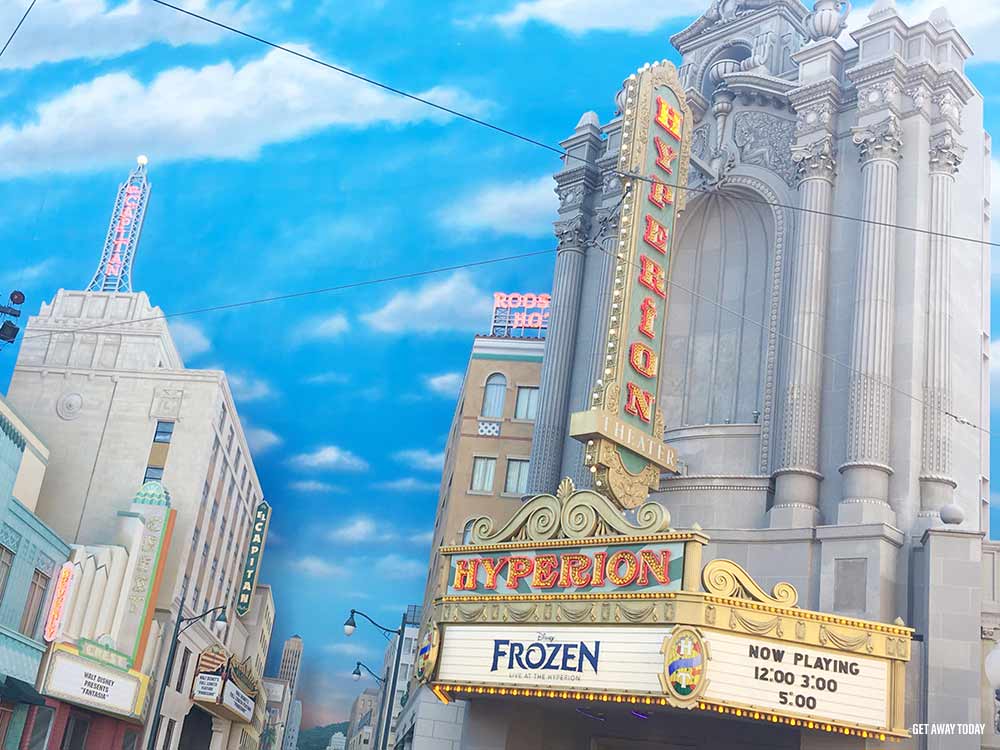 Speaking of slowing down, our third tip would have to be to breathe and really enjoy every moment with your family. Thanksgiving is about being thankful, so emphasize some slow moments with your family this trip. That could mean heading to the Disney's Grand Californian Hotel lobby to enjoy the music and giant tree or it could simply be sitting on a bench on Main Street, U.S.A. and talking while you people watch. No matter what you do during Thanksgiving at Disneyland, just remember to be thankful for those you are with and the magical memories you are creating.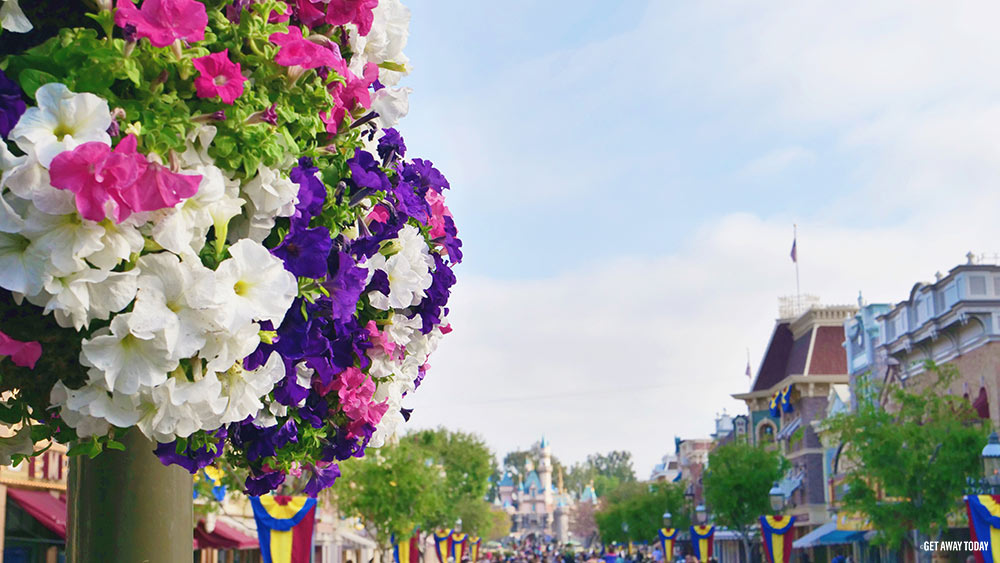 There you have it, our guide to Thanksgiving at Disneyland in 2018. Will you be spending Thanksgiving at Disneyland this year, or have you done it before? Let us know in the comments below – especially if you have a few tips to share.
You can still book your Thanksgiving trip to Disneyland, too. Book any of our affordable Disneyland packages online or give our travel experts a call at 855-GET-AWAY. If this year is too soon, then start planning for next year with our Disneyland Layaway Plans. You'll be able to lock in the best price for only $175 down and final payment won't be due until five days before you travel. It's the perfect reason to book your trip to spend Thanksgiving at Disneyland in 2019 now!