Are you looking forward to being a better you in the New Year? Most of us make resolutions about many things and traveling is often at the top of the list. But, did you know that traveling is actually good for your overall health? There are so many hidden benefits we may not think about that come from going on an adventure! Here are some important reasons to travel, and travel often: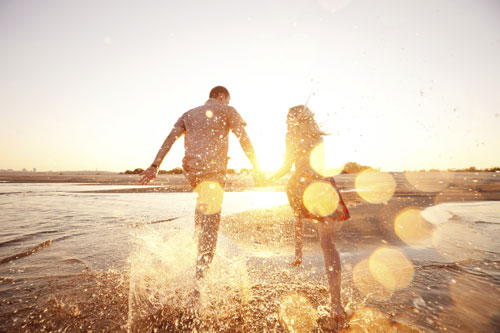 A Fresh Perspective
So often we are caught up in our day-to-day responsibilities and stresses. Our jobs, families and every day demands can leave us feeling stressed and unhappy. Traveling gives us a new perspective. It takes us out of our daily routine. It helps us to relax, reflect, feel peace and joy and can remind us of what is truly important. When we travel, our perspective changes and suddenly we see life in a new light. Even the anticipation of an upcoming trip can increase the positive feelings about our lives. Taking time away from our daily routines can reduce stress and help our bodies and minds heal and rejuvenate, and those benefits last long after we are home.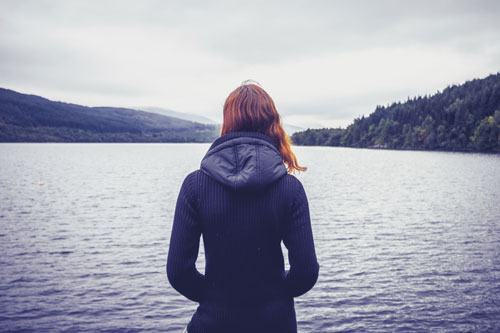 Good Mental Health
Taking a vacation brings happiness, and when we are happy we are in good mental health. Traveling reduces stress and can teach us to be more flexible, kind and patient. It can teach us to always live in, and enjoy the present moment. Traveling also helps us be grateful. When we are grateful for everything we experience – everything we see, smell, touch, taste and hear, we are improving our mental well being.
Enrich Your Life
Traveling gives us experiences that we just can't get any other way. Immersing ourselves in new cultures, new foods, new languages, new climates and new traditions will broaden our minds and help us feel more empowered, more confident and more fulfilled. Traveling leaves us with invaluable experiences that we'll be able to draw from when life calls for it, and share that background with others. I treasure my dad's stories of his travels in the South Pacific and Europe, and have grown as a person from hearing his travel experiences.
Experience New Cultures, Food and Languages
There is no end to the knowledge you can obtain from traveling regularly, especially when your travels take you abroad. We may fall in love with a new culture or tradition and incorporate those into our own family, which will turn into treasured family traditions. Often times it's the food we remember most. On vacations, it is fun to try different foods than we normally eat at home. And, it's nice not to count every calorie but enjoy indulging in the local delicacies. Learning a new language is also exciting and can be especially good for your brain health. It can take time and dedication, but the rewards are great as it can lead to a better job, more travel opportunities, and a better understanding of different cultures in the world. And, it is a great personal achievement!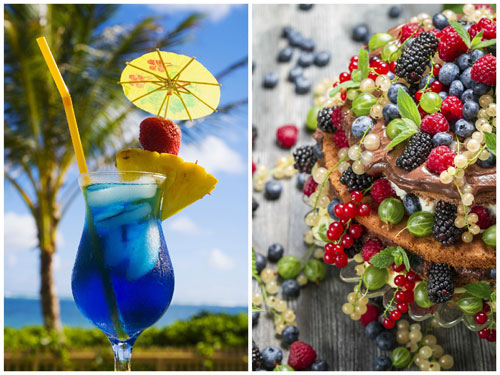 Be More Physically Active
When traveling, we are more likely to be more active than when at home and at the office. On vacation, we are outside more, walking, seeing the sights, soaking in the sunshine and breathing the fresh air. Of course there is some relaxation time too, but generally you'll be much more active on your trip than you are in your normal every day routine at home. An upcoming vacation is also a great way to help you keep your goal of getting and staying fit. We might be more inspired to keep our bodies in great shape if we know we'll soon be on the beach in the Caribbean, hiking the Alps in Switzerland, white water rafting in Alaska, or even playing for days at Disneyland.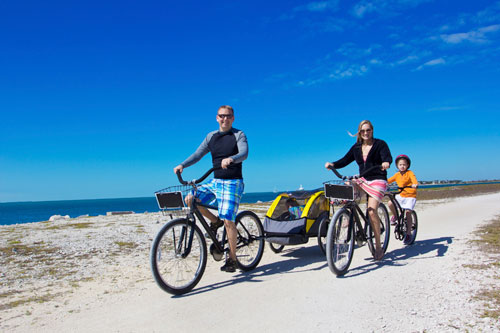 Spend Precious Time With Loved Ones
Traveling is all the more amazing when we share it with the people we love the most. Taking a trip with loved ones can help improve our relationships and help us feel reconnected. Spending quality time together without the distractions of everyday responsibilities offers the chance to make precious, treasured memories. These are the times when you can strengthen your bond with each other, and have experiences and stories in common that you'll relive every time you talk about your trip, or look at your photographs. Giving your loved ones the gift of traveling gives them memories and experiences that will last their lifetime.
Are you ready to be a better you? Keep your resolution by starting with an action plan. Welcome what traveling more could do for your body, mind and relationships, and let us help you prepare for the perfect vacation. And remember, when you travel, it can help you keep other resolutions! Most of our vacation packages can be held for as low as $125 and the best specials sell out quickly. You can book online or talk to any of our vacation specialists by calling 855-GET-AWAY. We would love to help make your vacation dreams come true.

Check out these other great articles:
Top Family Vacation Destinations for 2015
Our 5 Best Beach Tips for Families
A Look at Disneyland Over the Last 25 Years