We're back with more activities to do with kids at home! This article focuses on crafts, recipes and activities inspired by the beach and by LEGOLAND. While we're at home, spending more time with our families, we hope these ideas keep you busy and happy!
Activities to do at Home - Inspired by Southern California Vacations
Before we get into all these amazing activities to do at home, we want to highlight one of our other favorite past times - watching a good show together as a family!
If you need to take a break from actively doing crafts, cooking together and playing games, we think it's a great idea to kick your feet up and watch a show together! Whether it's a casual moment laughing over a TV show or a planned, family movie night, we have a great collection of Disney+ and Hulu shows to watch. You'll find that list in this blog article: Best Disney+ Shows and Best Shows on Hulu. You can sign up for Hulu with Disney+ bundled in using our affiliate link HERE.
Activities to do at Home - LEGOLAND Crafts and Recipes
If you want to experience a little taste of LEGOLAND at home, try out these recipes and crafts inspired by this Southern California resort. Let us know if you do any of these activities with your family; we love to see the finished results!
Copycat LEGOLAND Apple Fries Recipe
LEGOLAND is known for its famous Apple Fries, and we think this recipe for Granny's Apple Fries hits the spot. If you haven't tried them, they're fried apple slices tossed with cinnamon and sugar, and topped with whipped cream.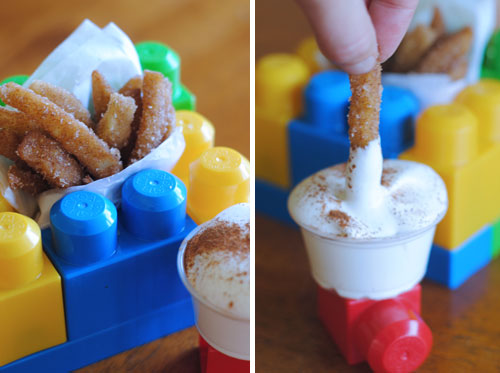 Another favorite treat at LEGOLAND are the ice cream sandwich cookies. Make your own at home with our copycat recipe.
Simple LEGO Ninjago Costume DIY
We know Halloween is still a few months away, but this simple LEGO Ninjago costume is fun for everyday dress up, too. If you have Ninjago fans at home, get them involved in helping design and create this LEGO costume.
Whether you plan to use this LEGO bucket for trick-or-treating or just to hold your building bricks, this is a fun activity to do at home during self-isolation. We're sure you'll find endless uses for these simple LEGO buckets!
Have you seen this list of building challenges on the LEGOLAND website? We love that there are still ways to engage with some of our favorite places while staying at home!
Beach Inspired Activities to do at Home
We love the beach, so we have these beach inspired activities that can bring the beach to you! If you're celebrating a backyard birthday or just need some ways to bring a little more magic to your home, try these crafts and recipes linked below.
You don't have to be at the beach to be a mermaid! Even if you don't have a pool, this mermaid tail craft is a great activity to do at home. Make bath time more whimsical by offering up a mermaid tail towel to your kids when they're done!
3 Ways to Make a Beach Towel Better
Are the kids spending more time outside now that the weather is warming up? Give them some fun ways to dry off after running in sprinklers, or create a game board on an old towel. These easy ways to make a beach towel better are so fun!
What kid doesn't love a little fort of their very own? You can create a simple tent for use inside or out using our tutorial.
If you're celebrating a birthday or just need to bring a little sunshine into your home, why not throw a Moana party? We have lots of Moana party ideas that range from recipes to activities in this blog article.
To go along with a Moana party, make sure everyone has their very own DIY hula skirt! This easy Moana skirt tutorial uses green tablecloths and is easy for all ages.
Animal Crafts
Southern California is home to the San Diego Zoo and SeaWorld. We have some fun animal crafts linked below that you can do together at home.
Help your kids personalize their own space with this simple magnet board tutorial.
SeaWorld Inspired Shark Hoodie
We know kids LOVE to dress up, and this shark hoodie doesn't have to be reserved for Halloween. You can add the fin on the back, or leave that off to make it more wearable for everyday use.
Have we mentioned we don't think dressing up is just for Halloween? Oh, yes, we have! If you want to help make learning about animals a bit more fun, why not make animal tails for your kids? They'll love it!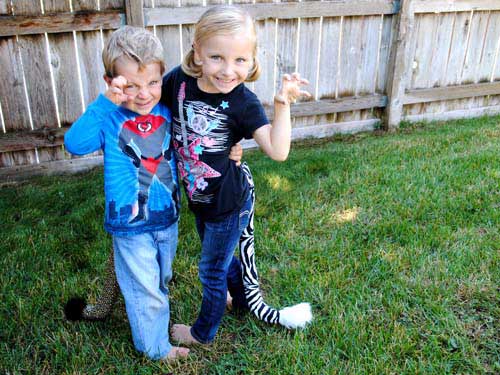 Saving for a Beach Vacation
While you're at home, looking forward to your next beach vacation, have the kids make their own vacation savings jars. They can put aside money to purchase their own souvenirs on your visit to LEGOLAND, SeaWorld, the San Diego Zoo or San Diego Safari Park. It's a great way to teach them about money, and can probably count toward a math lesson!
Pineapple Vacation Savings Jar
Book Your Vacation Now
We're here for you, no matter what. Having a vacation to look forward to is so helpful during this time! Did you know you can book a vacation for as low as $175 down? You can make flexible, interest-free payments up until seven days before you travel. This is a great way to give the family something to work toward together. Book online or give us a call at 855-GET-AWAY. Be sure to check out our other magic at home articles linked below this article, too!