Easy and Fun Baby Yoda Valentine. Make this simple Star Wars Valentine with our free printable and tutorial.
Baby Yoda has to be one of the cutest and most popular animated characters of all time! He has taken the Internet by storm. I'm not sure why the little alien is so adorable? It must be the big eyes! No matter the reason, Baby Yoda is loved. That is why he is the perfect addition to Valentine's Day! The holiday for all things loveable.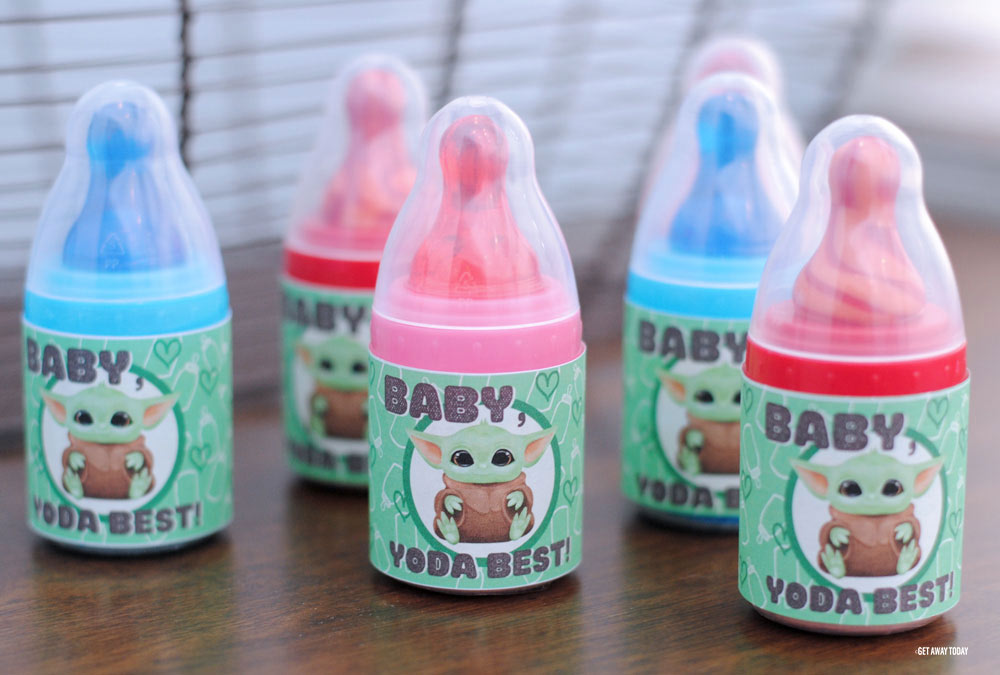 Baby Yoda Valentine
You can make this easy Baby Yoda Valentine in a matter of minutes! Gather up a few supplies and get crafting.
Baby Yoda Valentine Supplies:
Download the PDF file here. There are six templates on each printed page. So, decide how many pages you need to print to make the valentines you need. I just used regular printer paper. Color ink is best!
Cut out each bottle wrap. I used my straight edge slicer. Scissors would work as well. They are easy to cut out because it is all straight lines. Anyone who is making a ton of these, will thank me for how quick it goes!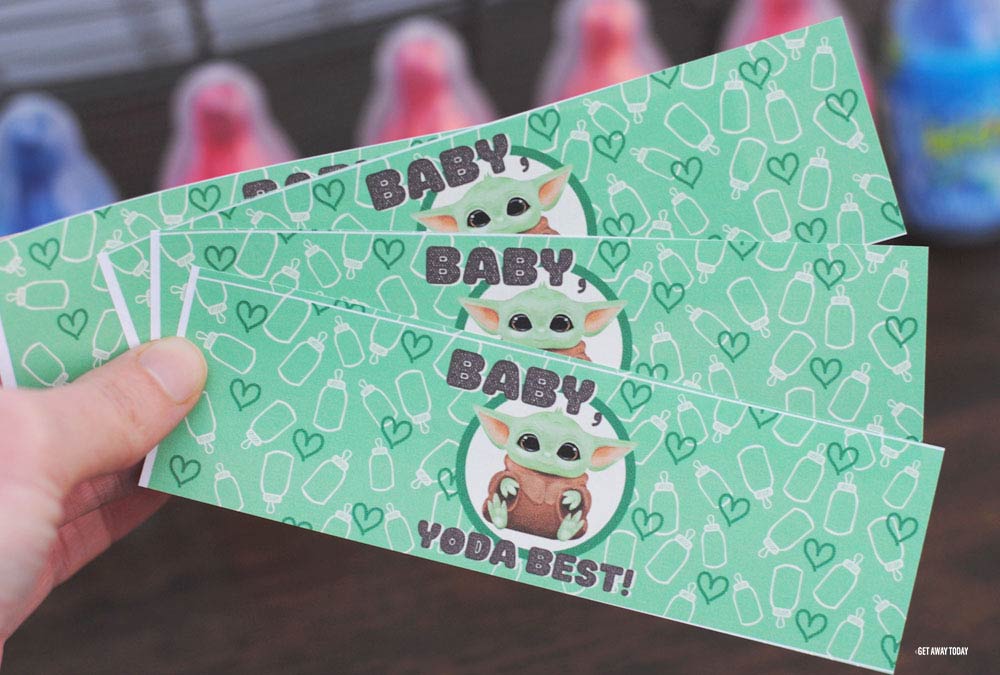 You need one candy Bottle Pop for each Baby Yoda Valentine. I purchased these at the grocery store. For some reason my kids LOVE these candy bottles. I have no idea why. They choose them over chocolate! It makes my head spin. The bottle top is like a sucker that they dip into flavored sugar from the bottle. It is like a Fun Dip but with a sucker top instead of a white sugar stick. Does your stomach hurt yet? I did also find them on Amazon, so check HERE to see if they're eligible for 2-day Prime delivery for you.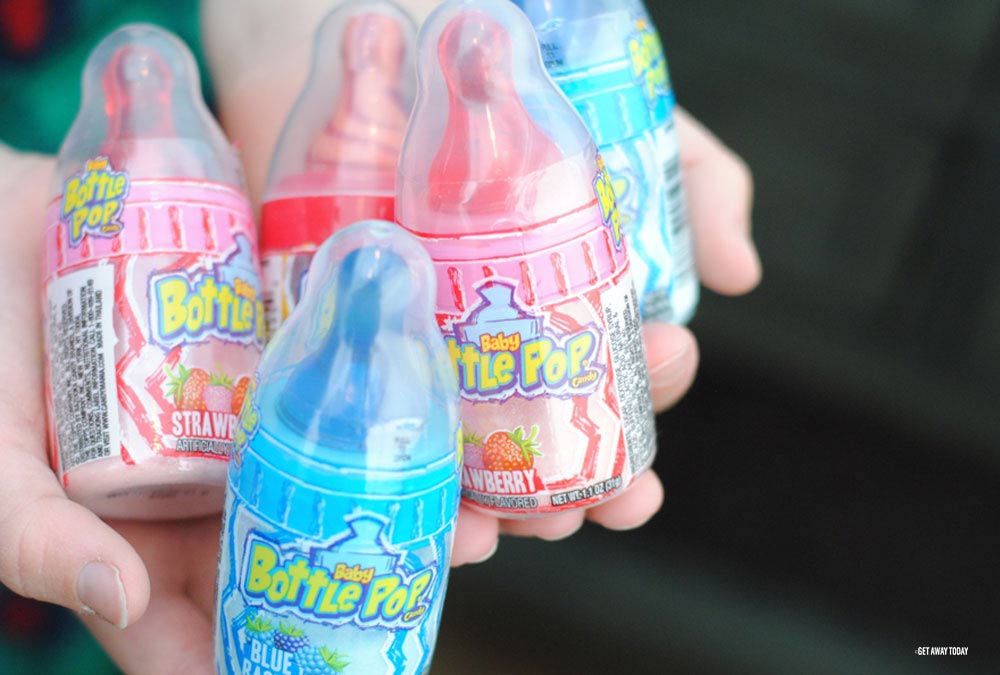 Baby Yoda Valentine - Assembly
The printable acts as a new label for the bottle. I unwrapped the bottles to make the end effect clean and cute. If you are doing this for your own kids, I think unwrapping them is the way to go! If you are using this valentine to give to friends at school, then leave the original wrapper on to save yourself the extra work. It looks cute either way!
Tape one end of the Baby Yoda valentine onto the main part of the baby bottle. Make sure the label is facing the correct direction. You don't want the words to appear upside down.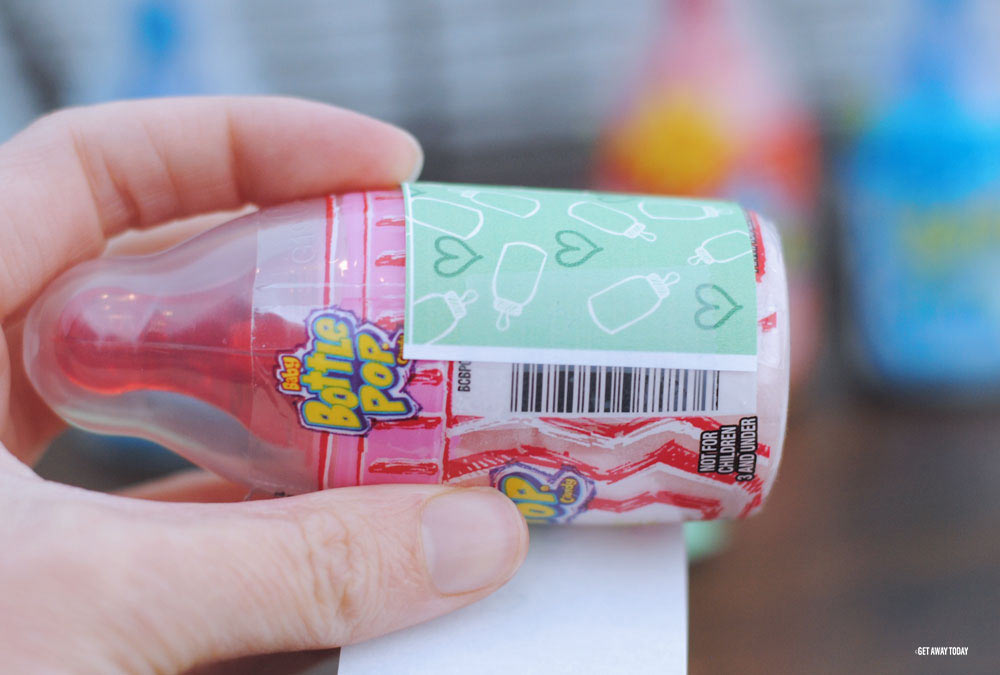 Then wrap the paper around the bottle and tape it in place where it overlaps.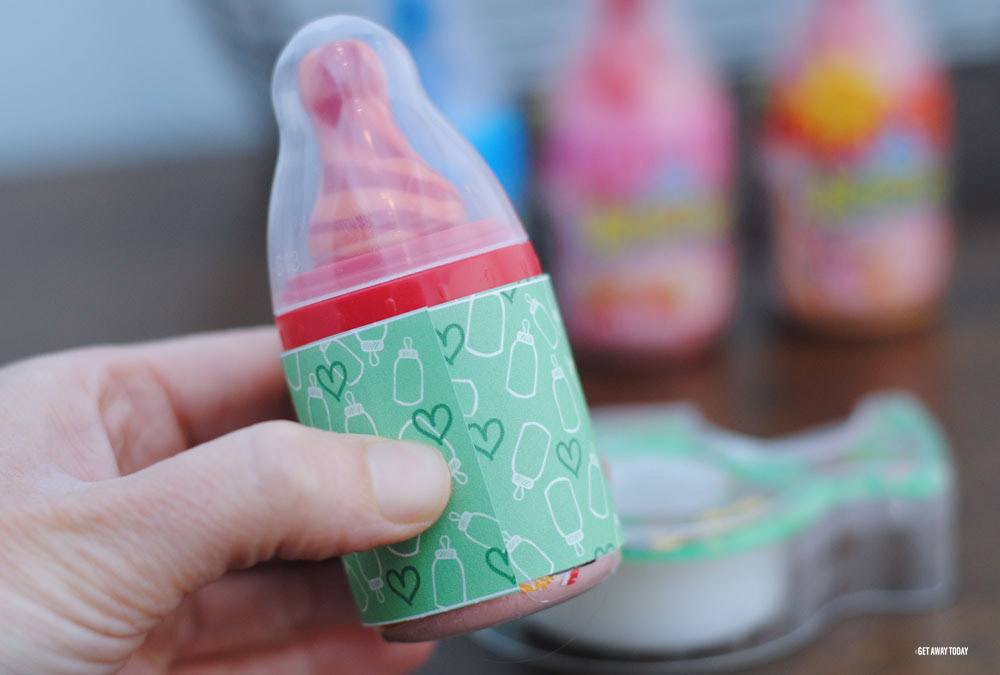 Seriously, it is as easy as that! You can make a whole batch of bottles in a matter of minutes.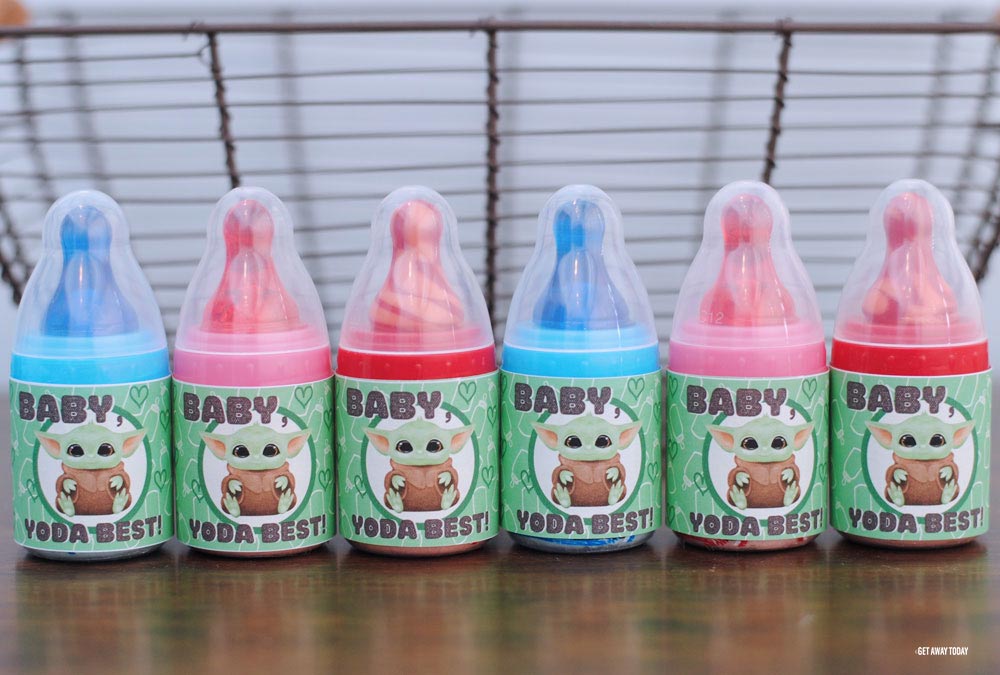 NOTE: If you are going to hand the Baby Yoda Valentine bottles out to friends, make sure to write your name on the label somewhere before you wrap the candy bottles. Unless you are a secret admirer of course!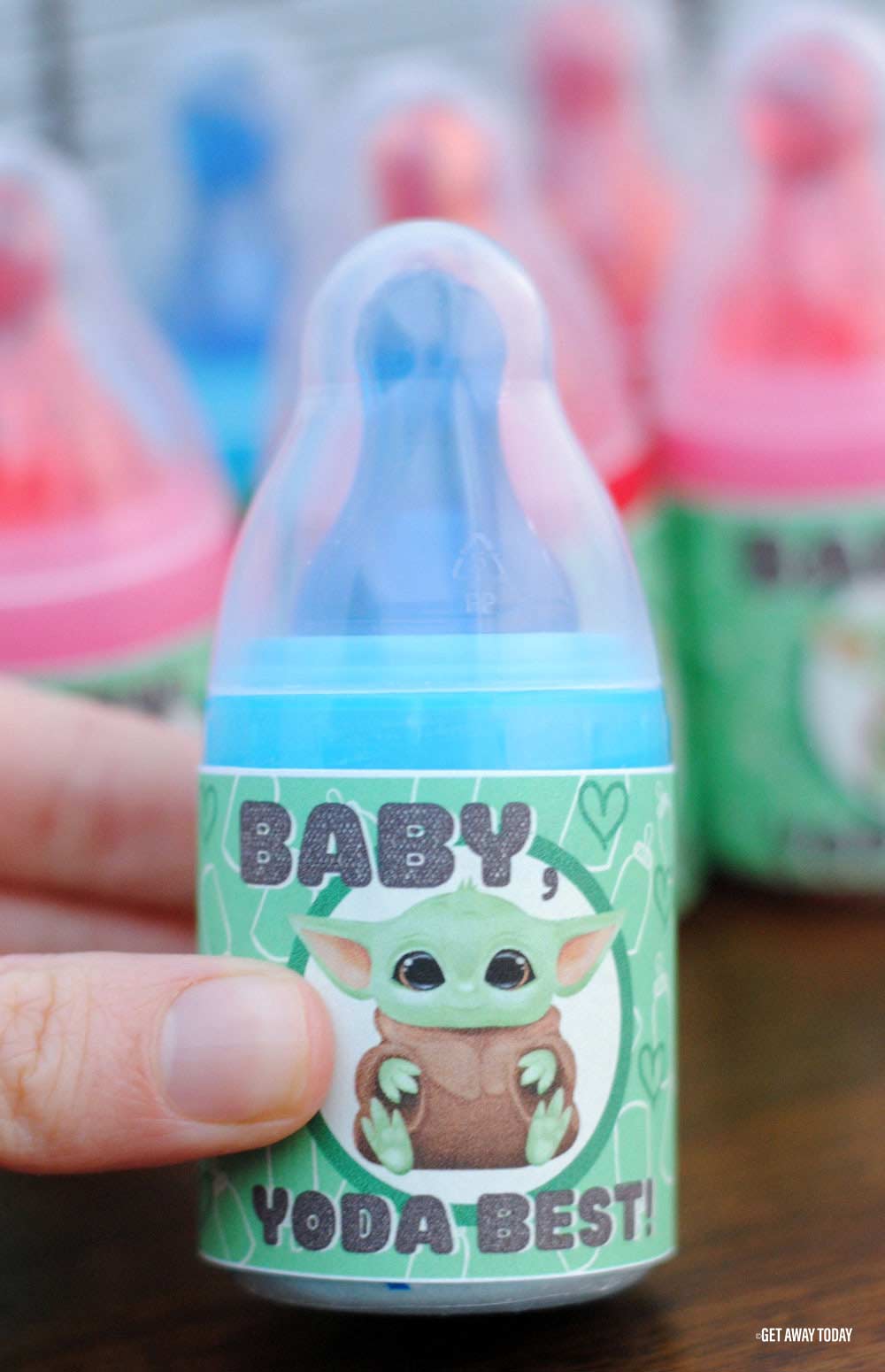 Aren't they cute? I know any Mandalorian fan would get a kick out of this sweet little gift on the 14th. What love message says it better than..."Baby, Yoda Best!"
If you haven't had a chance to watch The Mandalorian yet to meet Baby Yoda, then look for it on the new Disney+ streaming service. It is a must for all Star Wars fans. Be careful though, it might create a binge watching experience.
Happy Valentines Day!