There are a few different ways to book a cruise. You can go
online
, search the World Wide Web for the best options - best ports, best ships, check daily for the best deals, new specials and cruise sales. You can spend hours and hours planning flights, shuttles and excursions. Or, you can call Get Away Today! Let us know what you enjoy, where you'd like to go, give us a budget and then sit back and relax. We'll handle all the details for you. You will always have a live person to talk to and you will be talking to a true cruise expert!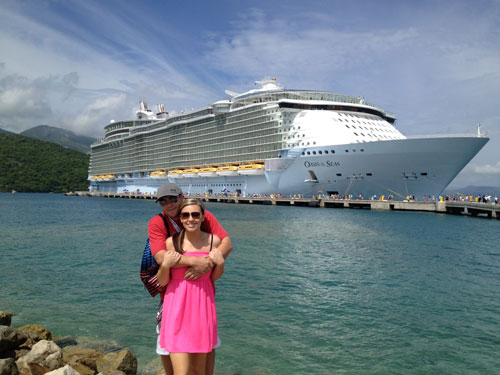 At Get Away Today we believe booking with a travel agent should not cost you anything extra. As a matter of fact, our expert cruise agents will know the specials in the market and make sure you always get the best savings! Typical cruise reservations take no more than three easy phone calls:
1st Call - The "Get to Know You" Call: The fun begins and we get to know you! We find out what you like, what you don't, if you've cruised before, what you are looking for in a cruise and what kind of a budget you have set. Then we set out to find you the cruise and accommodations that will perfectly fit your needs.
2nd Call - The "Decision" Call: Now you have decided which option you like best and we proceed in guaranteeing that sailing for you. We will collect your party information like names, birth dates, past guest numbers and addresses. After verifying your information, we will hold your cabin with a deposit for the lowest price possible.
3rd Call - The "Setting Sail" Call - The final payment date is close at hand, so you call us to make final payment. This is the time to add vacation protection if you wish to do so as you will not have the opportunity later. We will go over everything with you one last time and your vacation is officially reserved! The next thing to do is set sail!
The last call we often receive from our cruising guests is our favorite call of all! This is the call that we get after you sail to tell us how much fun you had!
At Get Away Today we want to ensure that your cruise is relaxing and fun from the first point of contact to walking through your front door and dropping your luggage. Never hesitate to ask us for anything that can make do to make your cruise more relaxing!
Wait! I said there are "a few" ways to book a cruise and I almost left out the easiest one of all! While you are still on your cruise, plan your next one! On the ship, their will be very visible kiosks for your to visit and learn about other great cruising options. Not only will you save A LOT of money and get some fun perks by booking onboard, but if you tell them Get Away Today is your travel agent, we will get to help you with your next cruise too! Some of the best savings you will ever see will come by booking while still onboard the ship!
To Plan Your Cruise, Go Online or Call Our Cruise Specialists at 877-510-2929!