Camping is always in season at Camp Snoopy at Knott's Berry Farm. Snoopy and the entire Peanuts Gang make visiting the theme park fun for kids of all ages. The area was recently renovated and it is beautiful and charming. Families can spend an entire day in the shade of the tall California pines enjoying the fun attractions and entertainment Camp Snoopy has to offer.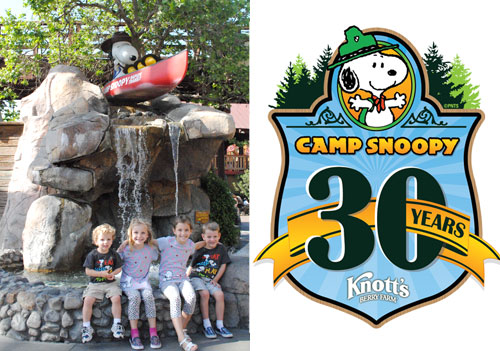 We recently returned home from a visit to Southern California and my kids fell in love with Camp Snoopy at Knott's Berry Farm. Since summer is here and camping is a popular activity when the weather is warm and the kids are out of school, we decided to bring a little bit of the Camp Snoopy excitement home to our backyard! You can make these tasty Camp Snoopy S'mores this summer to get excited for a day at Knott's Berry Farm too.



You will need to round up some S'more making supplies to get started. Since we are making Camp Snoopy S'mores, I substituted regular graham crackers with Scooby Snacks. They are little graham cracker snacks shaped like dog bones. My kids think they are so fun to eat, because they get to pretend to be puppies. I am sure Snoopy would approve. You can find them by all of the other crackers at the grocery store. Or, if you don't want to search for them, you can get them through Amazon with this link.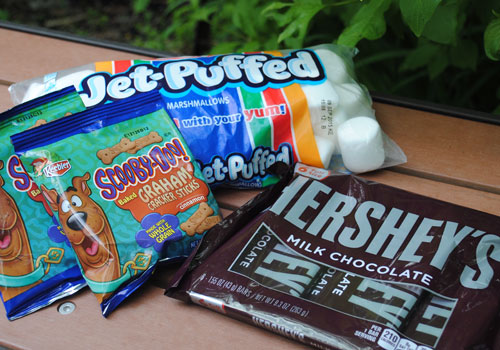 For Snoopy s'mores, you'll want to cut regular sized roasting marshmallows in half. They fit on the bone crackers much better this way and they are more kid-friendly.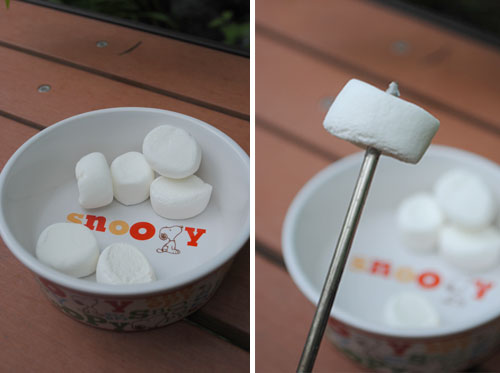 Before you toast your marshmallow, get your crackers and chocolate ready. One piece of chocolate fits on the cracker perfectly.

Always be careful when cooking around a fire. Fires are hot! The best way to toast marshmallows is to let the fire die down, so that the logs become hot coals and most of the flames are gone. Keep rotating the marshmallow until all of the sides are toasty brown and the inside of the treat is soft and melty.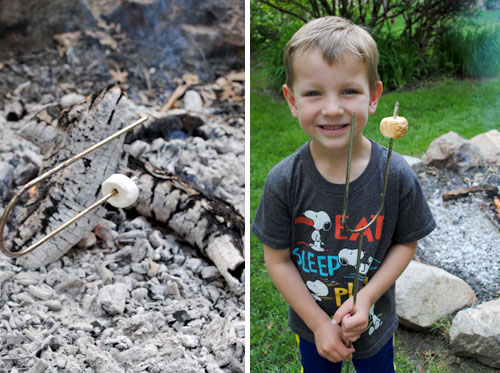 Put the warm marshmallow on the chocolate and then top it off with a graham cracker bone. Yum!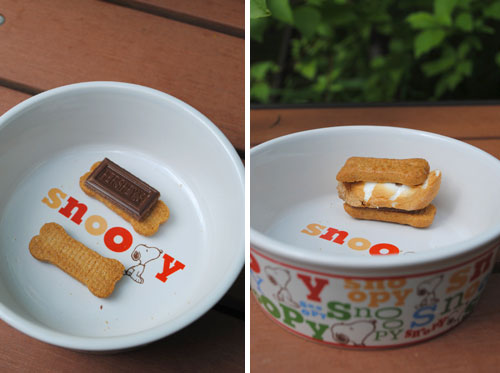 You can see Snoopy and his fellow camper friends roasting marshmallows over a fire when you visit Camp Snoopy at Knott's Berry Farm, which was our inspiration for today's treat. Keep an eye out for him as you travel along on the Grand Sierra Railroad through the park. I am guessing he would love one of these tasty s'mores.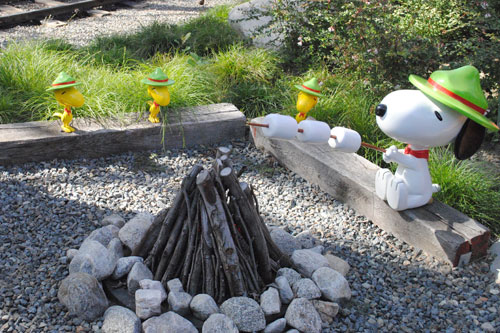 I hope you enjoy this new twist on the classic summertime dessert. When you're ready to make "s'more" memories at Camp Snoopy, give us a call at 855-GET-AWAY or book online. We'll help you book your next vacation with Knott's Berry Farm tickets. Whether you add Knott's Berry Farm to your Disneyland vacation, or make it its own getaway, you'll be glad you visited!


Check out these other great articles:

New Interactive Ride Coming to Knott's Berry Farm
Knott's Berry Farm: New and Improved Camp Snoopy
Knott's Inspired Mini Berry Pie Tutorial