A trip to the Happiest Place on Earth can be one of the best memories. Disney's attention to detail, food and fun are certainly high on the list for any family or group of friends to enjoy and make memories. Part of the experience is to meet some of your favorite movie characters. Disney continually makes world-class entertainment, and one of the ways to ensure guests enjoy their time at the park is to check out this list of Disney Pixar films to watch before visiting Disneyland.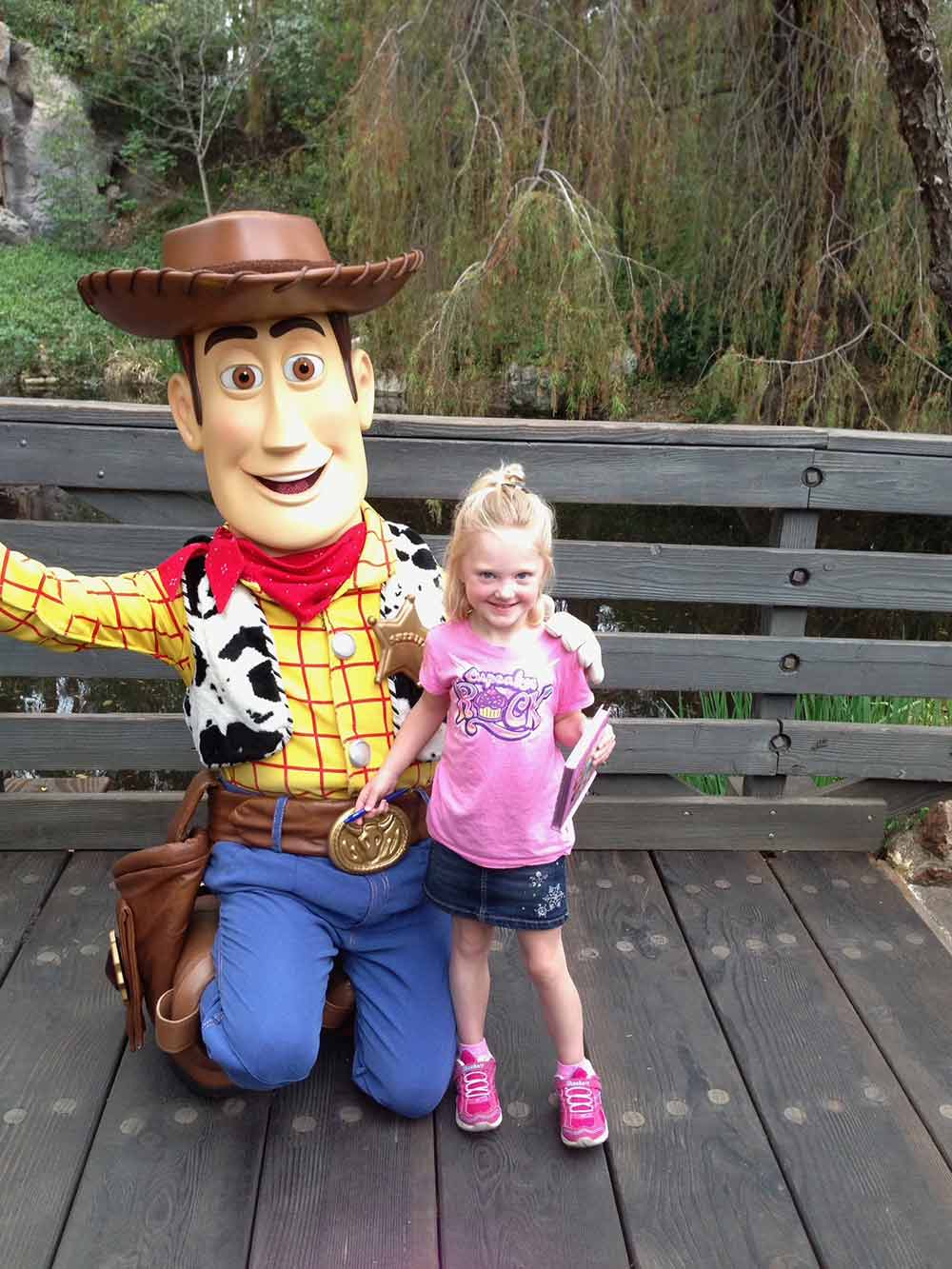 Disney Pixar Films to Watch Before Visiting Disneyland
Be sure to incorporate the family friendly movies into your upcoming Disney vacation. Not only do the timeless stories teach great lessons for life, but they entertain and provide magical moments for families when they get to experience their favorite movie characters in Disneyland. Nearly every trip reveals a little girl or boy gasping that their favorite Disney character is right in front of them. On one such a trip, a little girl exclaimed to Buzz Lightyear, "Buzz, it's me!" as if she had a personal relationship with the Toy Story Star.
Join us as we recommend the top Disney Pixar films to watch before visiting Disneyland. Their stories are woven into the Parks so well with the park, and it is so much fun to make sure that the family understands the specifics; all the little details in the Parks start to jump out at guests when they've become familiar with these Disney Pixar films.
Several years ago, I took my toddler daughter to Disneyland. We made our way to Fantasyland and I could not wait to introduce her to the classic dark rides. We made it to Pinocchio's Daring Journey when she asked, "Daddy, who is Pinocchio"? RECORD SCRATCH… Music stops. Thoughts of failing as a parent washed over me… I quickly recovered by telling her the story of the little wooden boy, Jiminy Cricket, telling the truth, Monstro the Whale, etc. She enjoyed the rest of the day so much more by understanding the back the story of what she was seeing… I left with a knowledge that I must share the rest of the Disney stories with her and not take for granted that she just knows all of the amazing stories from my child hood… Trust me… She now has at least seen the classics and knows the stories and is so excited to see her favorite characters.
Pixar stories are a bit more contemporary and remind us about great lessons in life including being a friend, suspending judgment, moving forward and believing in a dream. Over 20 Pixar films have been released, and we reference those that are most prolific at Disneyland and how to create an experience with your family. The movies are listed in order of Pixar's releases to theaters. In addition, we will recognize some of the characters that appear in the films that appear throughout the parks in different capacities.
Many of the characters appear in parades, fireworks, Fantasmic! and World of Color. You can even look for some of them in places like "it's a small w"world" and hidden throughout the park.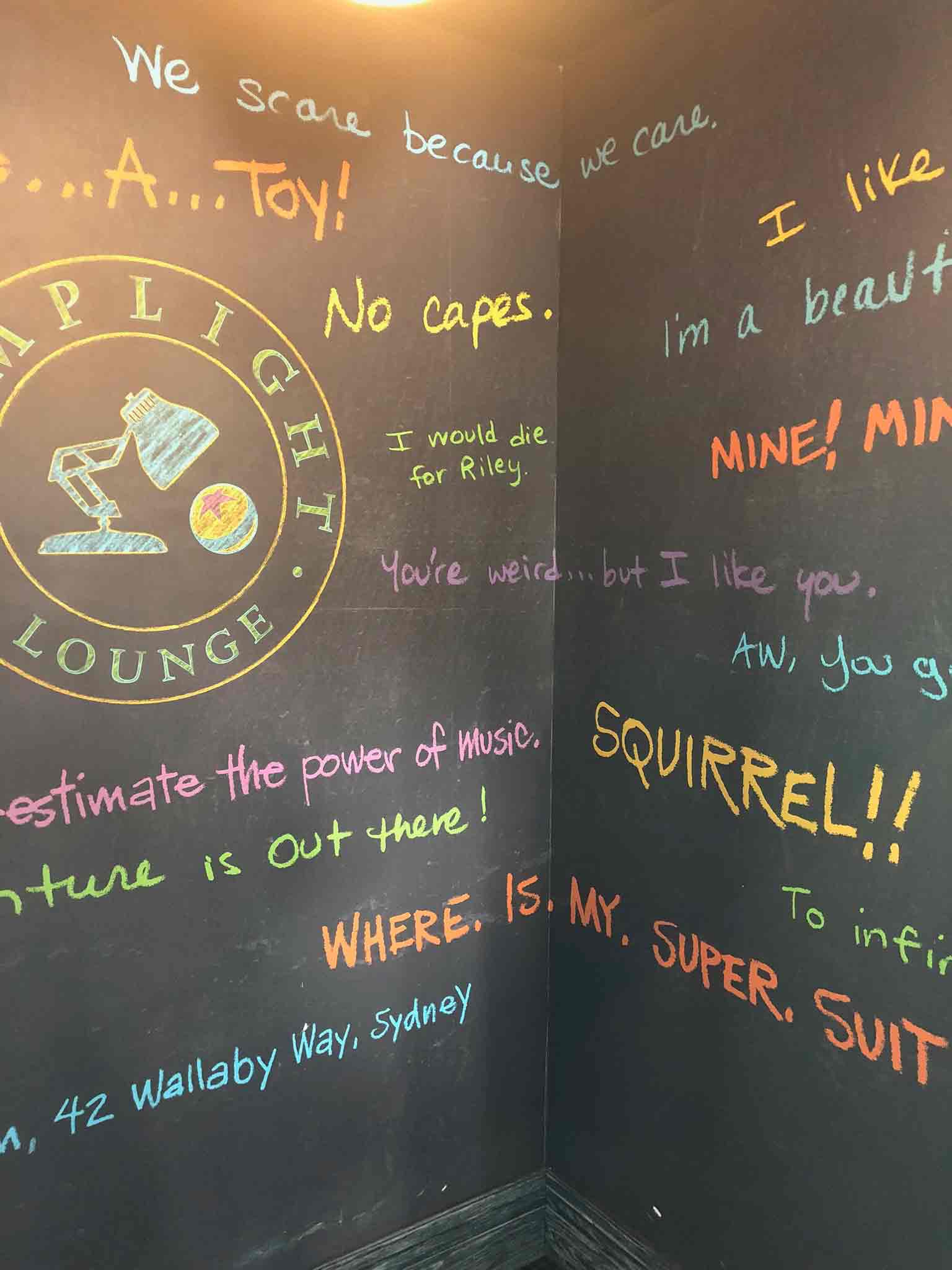 Disney Pixar Films to Watch Before Visiting Disneyland - Getting Started in the Parks
A great first stop is the Lamplight Lounge and Restaurant at Pixar Pier. Located in the restaurant are references to Pixar movies, quotes and lines from the movies, art concepts and production equipment that helped to make the movies so memorable.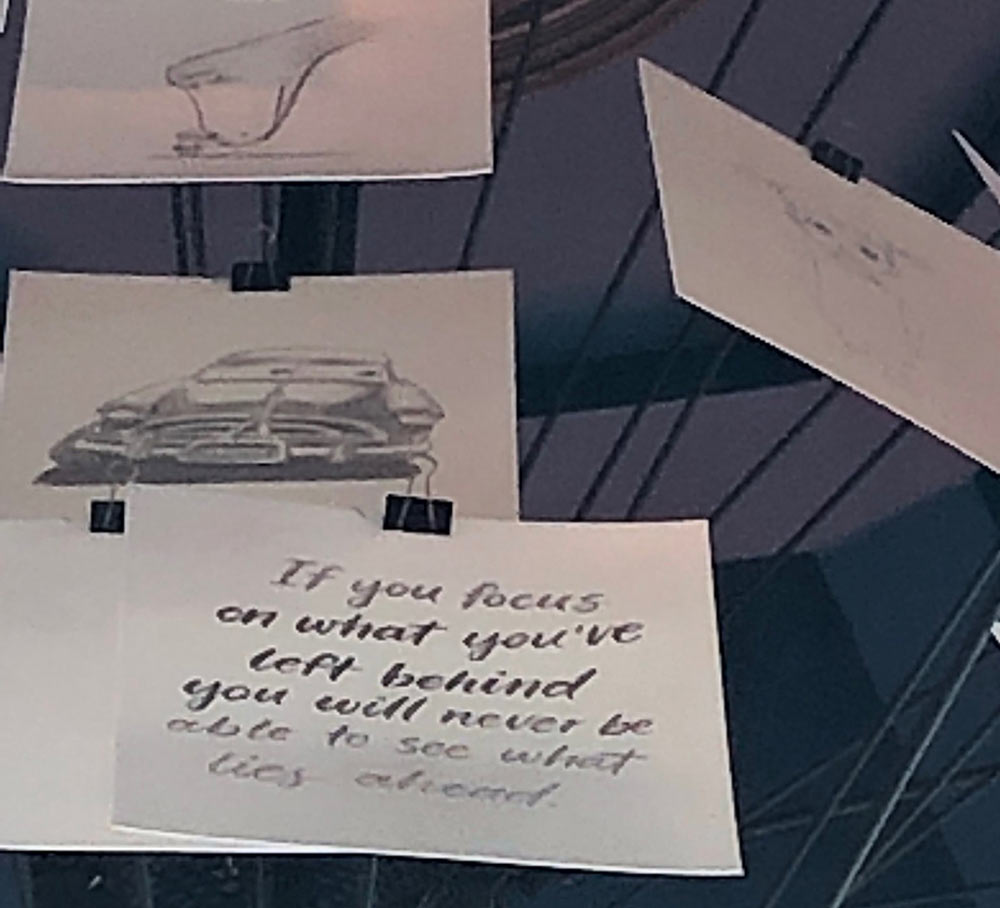 Look close for the board with two shoes on top. Lamplight Lounge on Pixar Pier features a device created by Pixar animators to help them understand how the Green Army Men may have walked by studying human movement while stuck to a board!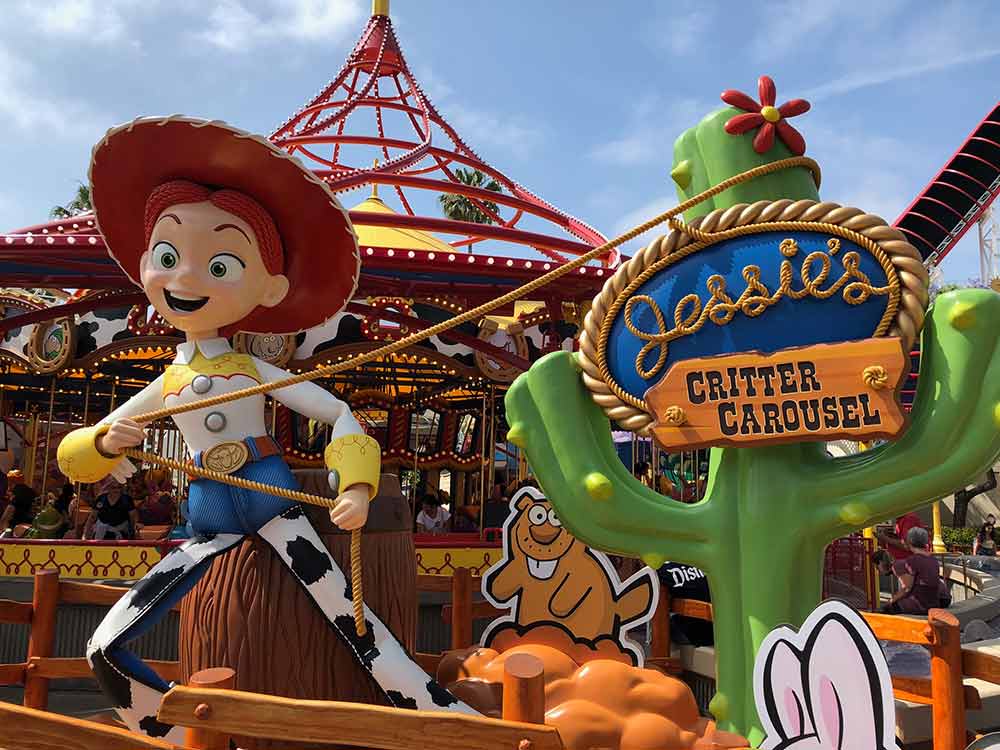 Disney Pixar Films to Watch Before Visiting Disneyland - Toy Story Movies
"The thing that makes Woody special is that he'll never give up on you."
Toy Story was the very first full-length computer generated animated film. Complete with the sound track and memorable music, Toy Story is certainly part of the American lexicon and many family's conversations. The Toy Story movies teach important lessons about believing in yourself and believing in others. Parents everywhere were amazed that Pixar was able to bring many of their childhood toys to life. The movie taught us to cherish every moment with the ones we love.
Toy Story characters can be found throughout the Parks:
Toy Story Midway Mania - Mr. Potato Head is featured as a boardwalk barker at this Disney California Adventure Park attraction. His programming allows him to interact with guests, such as by calling out the color of clothing items worn by those in line.
Buzz Lightyear's Astro Blasters - This ride in Disneyland Park is a great way to interact with intergalactic hero Buzz Lightyear and his nemesis the Evil Emperor Zurg. Help Buzz on his quest to save the universe!
Jessie's Critter Carousel - See Jessie and many cute little critters at this ride, which opened spring 2019 in Disney California Adventure Park.
Little Green Army Men - The Green Army Men have their own street show in Disney California Adventure Park, entertaining the crowd with music, song and dance while driving a green Army Jeep.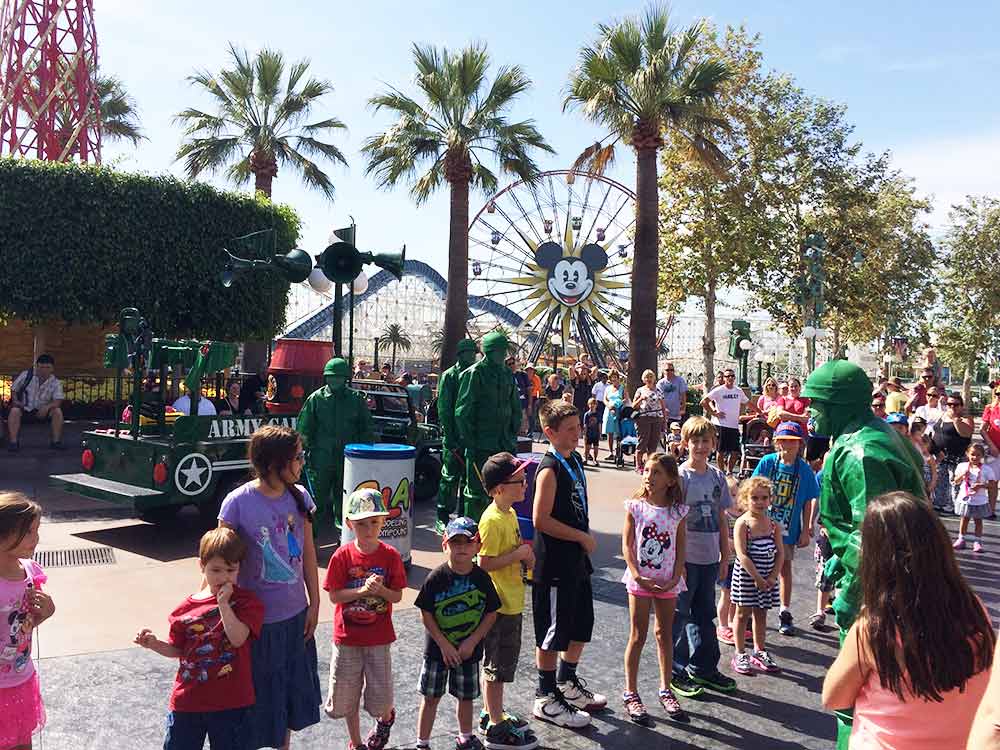 Disney Pixar Films to Watch Before Visiting Disneyland - Monster's, Inc. movies!
"Abominable. Can you believe that? Do I look abominable to you? Why can't they call me the Adorable Snowman, or the Agreeable Snowman, for crying out loud? I'm a nice guy."
Monster's, Inc. teaches many great lessons in life, including learning not to judge others without understanding their entire story.
Monster's, Inc. Mike and Sully to the Rescue! - In California Adventure Park you can see the whole crew as you ride on a taxi through the city on Monstropolis.
Adorable Snowman Frosted Treats - Grab a sweet treat (be sure to Mobile Order to avoid long lines!) from this ice cream stand on Pixar Pier.

Disney Pixar Films to Watch Before Visiting Disneyland - Finding Nemo
"I shall call him Squishy, and he shall be mine, and he shall be my Squishy."
Who can forget the great lesson to just keep swimming and trusting that your loved ones can accomplish great things?
Finding Nemo Submarine Voyage - You can find the great characters from the Finding Nemo movies at the Submarine Voyage in Disneyland Park.
Turtle Talk with Crush - Head into the Animator's Academy in the Hollywood Back lot area of Disney California Adventure Park for an interactive visit with Crush, the laid-back sea turtle from Finding Nemo.
Disney Pixar Films to Watch Before Visiting Disneyland - The Incredibles!
"I never look back darling; it distracts from the now!" - Edna Mode.
Among other things, the movie The Incredibles taught us not to be afraid of ourselves and to love the differences in your family.
Incredicoaster - Chase after Jack-Jack on this roller coaster in Disney California Adventure Park. This ride has a different feel in the night compared to the day, so try to ride it more than once if you can!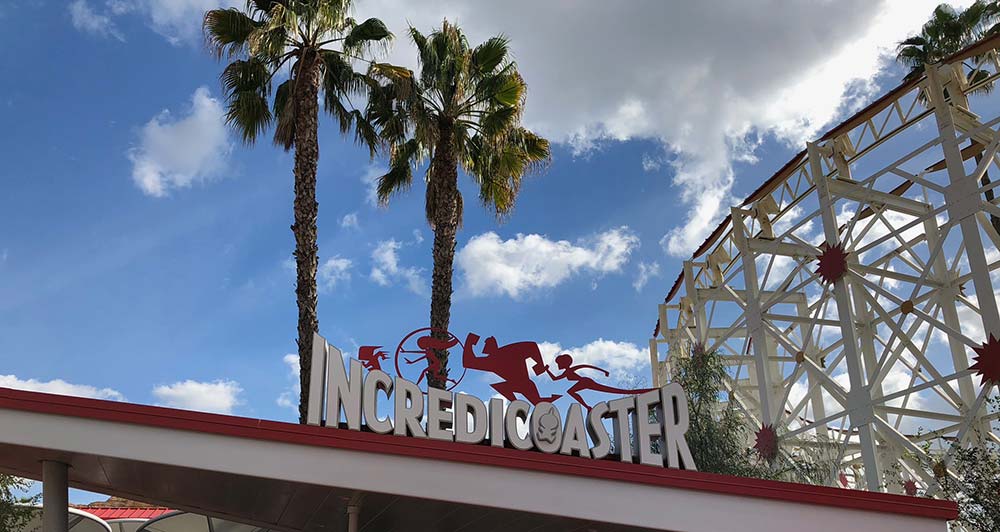 Disney Pixar Films to Watch Before Visiting Disneyland - Cars Movies and Cars shorts
Cars taught us that life will take you to different places and teach you different things. Appreciate the moments and the people you meet along the way.
All things Cars can be found in Cars Land in Disney California Adventure Park. In Marty Sklar's recent book, "Dream it. Do it." he reports walking in Cars Land and overhearing a child's conversation with his parents. "Look," the child was heard saying, "this is where they filmed the movie." Marty mentioned that with reactions like that, they knew they had got it right."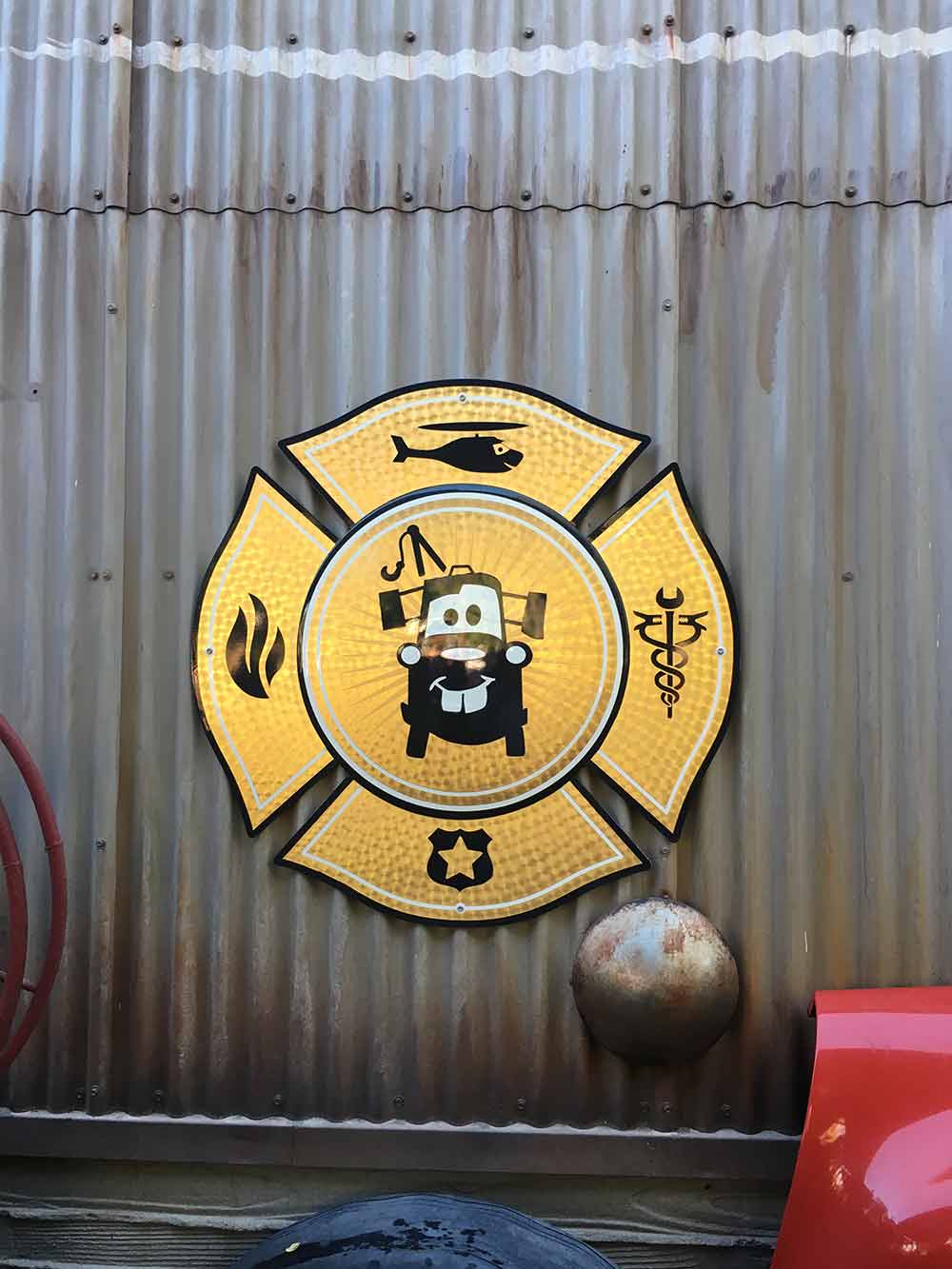 Mater's Junkyard Jamboree - This tractor pull in Cars Land invites you to explore Mater's collection of parts and enjoy his singing as you ride.
Luigi's Rollickin' Roadsters - Get a little taste of Italy in Radiator Springs on Luigi's dancing cars ride.
Cozy Cone Motel - Guests can often find Lightning McQueen parked in front of the motel to say hi and pose for photos.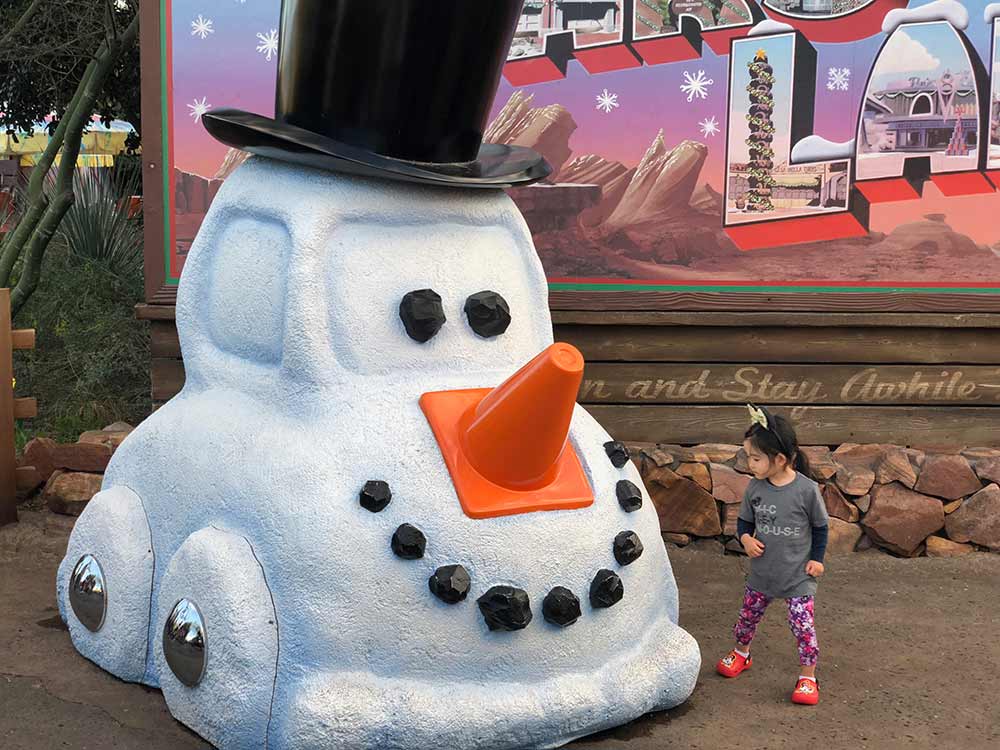 Disney Pixar Films to Watch Before Visiting Disneyland - Inside Out
"Alright! We did not die today; I would call that a success!" - Fear
A rich and fulfilling life is achieved by embracing all emotions! Check out the characters from Inside Out on the Inside Out Emotional Whirlwind ride on Pixar Pier.
Disney Pixar Shorts to Watch Before Visiting Disneyland
Luxo, Jr. - Released with Toy Story 2. When arriving at Pixar Pier, take a look at the top of the sign. You'll spot Luxo, Jr., the desk lamp that was featured in a Pixar short and is now the logo and icon of Pixar. Luxo, Jr. welcomes guests to Pixar Pier!
Knick Knack - Originally released with Finding Nemo. The short film is about a little snowman named "Knick" who wants to make it to a warmer climate. Check out Knick on Pixar Pier at Knick's Knacks. In addition, he is hiding at Car's Land in Route 66 Curios. Look on the back wall, up on shelf. There's Knick, still in his snow globe.
"Thanks for the adventure – now go have a new one." - UP!
Just like the movie Up!, there are all sorts of adventures to have in your upcoming trip to Disneyland. It's so much fun to understand the Disney Characters and remember the great stories from the great movies.