At Get Away Today, we believe that there is a spirit of adventure in everyone! One of our favorite places to explore is Adventureland inside Disneyland. There is no shortage of action to enjoy as you climb through Tarzan's Treehouse, outrun giant boulders with Indiana Jones, or cruise through the wild jungles of the world on a riverboat! Here is one way to unleash the adventurer inside your little ones at home to get them even more excited (if possible) for your upcoming Disneyland vacation. It's also a fun way to help your kids recreate and remember the adventures you had together. Our Souvenir Snake is the perfect companion for a backyard expedition or a wild night in a blanket jungle.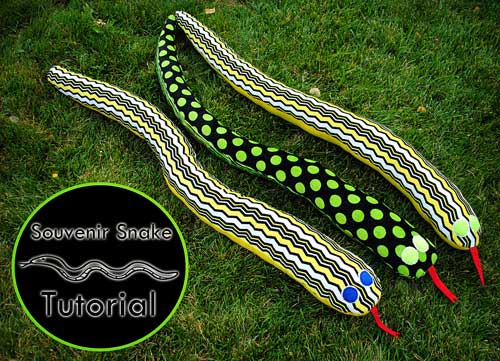 Souvenir Snake Tutorial

This tutorial is for crafters with basic sewing skills. Even your little explorers can join in to help with some steps along the way. Are you ready? Here we go!

Supplies:

• Two Coordinating Fabrics (10" x 60" of each)
• Cutting Board and Rotary Cutter or Scissors
• Pins
• Sewing Machine
• Thread
• Polyfill
• Fabric Scraps, Ribbon or Buttons for Embellishments (Tongue and Eyes)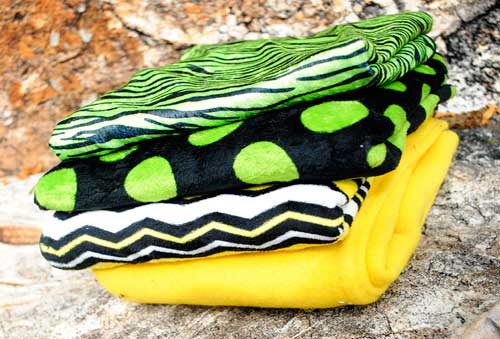 Choose fabric that is soft and thick. I recommend fleece or minkey. Fleece is inexpensive, easy to work with and it doesn't fray.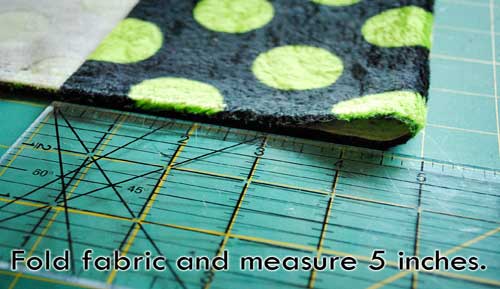 Lay your fabric out on a large flat surface. Fold it in half so there is a seam along one side. It should be 5 inches wide when folded. Using your rotary cutter, or scissors, cut the shape of the snake starting at the front and working down towards the tail. Round the edge at the top and taper towards the center as you work along so the snake gets thinner when you reach the end. It should end up being about 3 inches at the bottom.





Unfold your fabric and you will have a pattern to use for your next cut. Lay your "snakeskin" down onto the coordinating fabric and cut around the edge to create your snake's underbelly.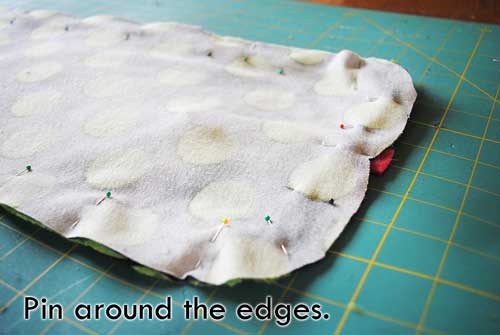 Place your fabric pieces together with their right sides facing in. (You will turn your snake right side out after it is sewn together.) Pin around the entire snake to hold it in place while you sew. You will not want to skip this step!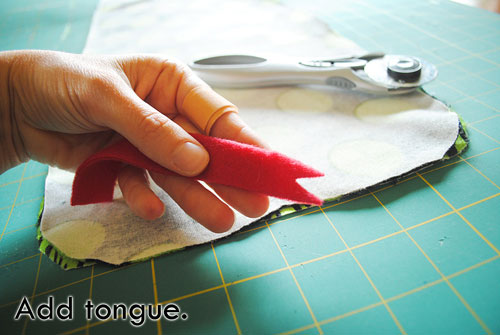 At this time you will want to add your snake's tongue. You can use anything you want to make your tongue: ribbon, fabric, felt, rickrack or anything else you may have on hand! Tuck the tongue inside the snake with the tip pointing towards the belly. Make sure you let the backend hang out of the front so you catch it with your sewing stitch.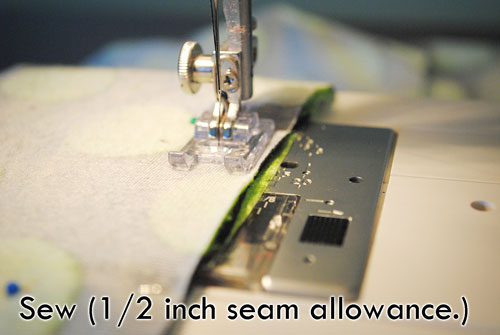 Sew around the snake with ½ inch seam allowance, leaving a small opening for turning and stuffing. Use a tight stitch because your snake is sure to get whipped around, jumped on, stretched and squished. You don't want the seams to burst in the midst of an adventure!
REMEMBER TO LEAVE AN OPENING!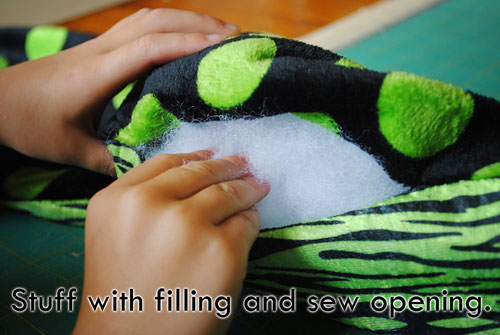 Turn your snake and stuff it tightly will poylfill. You can buy a bag of filling at any craft or fabric store. However, I recommend buying a cheap pillow and using the pillow fluff instead. It will cost half as much and works just as well. This is a great job to hand over to your kids. They think touching snake guts is awesome!

Once your snake is full from head to tail, pin your opening closed and sew it up tight. You can hand sew this step or use a machine. Just make sure it is good and secure.

At this point, all you have left to do is add embellishments. You can add eyes with buttons or fabric. I used fleece and felt to create soft eyes. You can add them with hot glue or with a needle and thread. You could also use large buttons, but be sure to get them on very securely because they can be a choking hazard for small children. Be creative and have fun!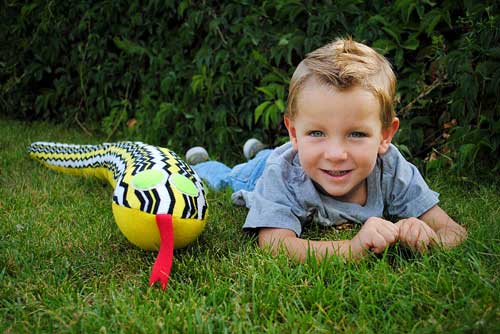 Life is one amazing adventure! We hope this Souvenir Snake provides your little explorers with hours of slithery fun. Enjoy.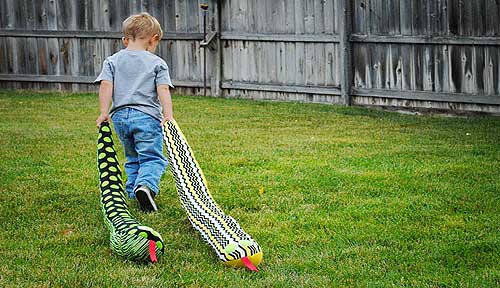 Book your family's next adventure to Disneyland today and save big. Booking a vacation is always more fun when you know you're getting the very best deal. With Get Away Today's 3rd or 4th Night Free specials, discount Disneyland tickets, and free gifts - like an exclusive $10 ESPN Zone Game Card, you can spend your time getting ready for a fun-filled vacation knowing that you got the lowest price - guaranteed!




Check out these other fun vacation ideas on our blog:

Disneyland Vacation Countdown Paper Chain
DIY Disney Princess Crowns
Disney Movie Night: Cars
"Are We There Yet?" Road Trip Map and Activity