When I get home from a vacation, the first thing I want to do is figure out a way to preserve all of the fun memories we just made. I normally scrapbook the pictures we took and end up boxing up little trinkets and souvenirs that my kids had to have.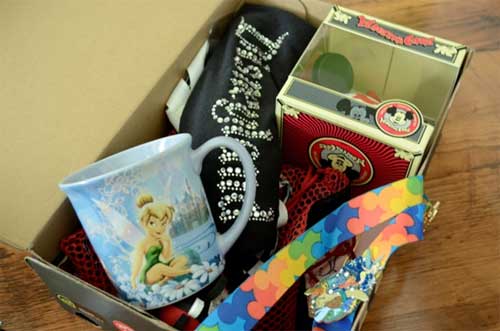 I thought it would be fun to try to do something new. One of my friends just got back from Disneyland with their family, so I decided to try it out and make them a Disneyland Memory Box as a gift. It turned out pretty cute, so I thought I'd share it with you!

Here is what you'll need:

Pictures
Souvenirs
Tickets
Scissors
Scrapbook paper
Tape
Shadow box

I had my friend pick a few of her very favorite pictures and send them to me. I had them printed, then cut them into different sizes. I then taped the pictures to a thick piece of scrapbook paper that I then taped to the back of an 8 x 8 shadow box that I bought at a craft store. They come in all sizes and colors, so you can pick whatever you like best.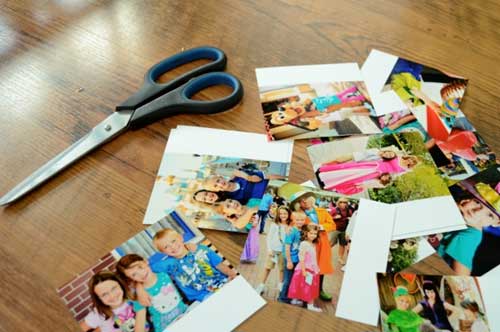 After all of the pictures were placed, I added in their tickets and a few of the pins her kids traded during their trip.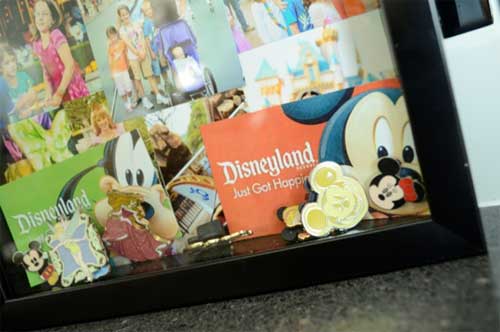 Then, to make it just a little cuter, I topped it off with some Minnie Mouse ears!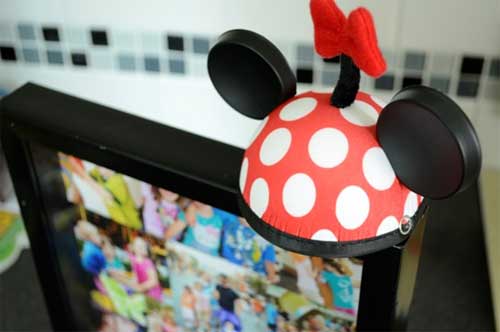 The whole project took about an hour and now my friend has a bit of décor to remind her family how much fun they had together. It's the easiest way to make your memories last FOREVER!




You can start making your own Disneyland memories with our Disneyland vacation specials. Book online or call our reservation specialists at 855-GET-AWAY.



Check out these other fun Disney crafts and travel ideas:

Goofy's Cookie Cup Sundaes
DIY: Disney Princess Crowns
Disneyland Surprise: It's a Letter from Mickey
Disneyland Vacation Countdown Paper Chain