DIY Mickey Bath Bomb recipe with instructions. Make your own cute Mickey or Minnie Bath Bomb with this easy tutorial. They make a perfect gift for the Disney fans in your life!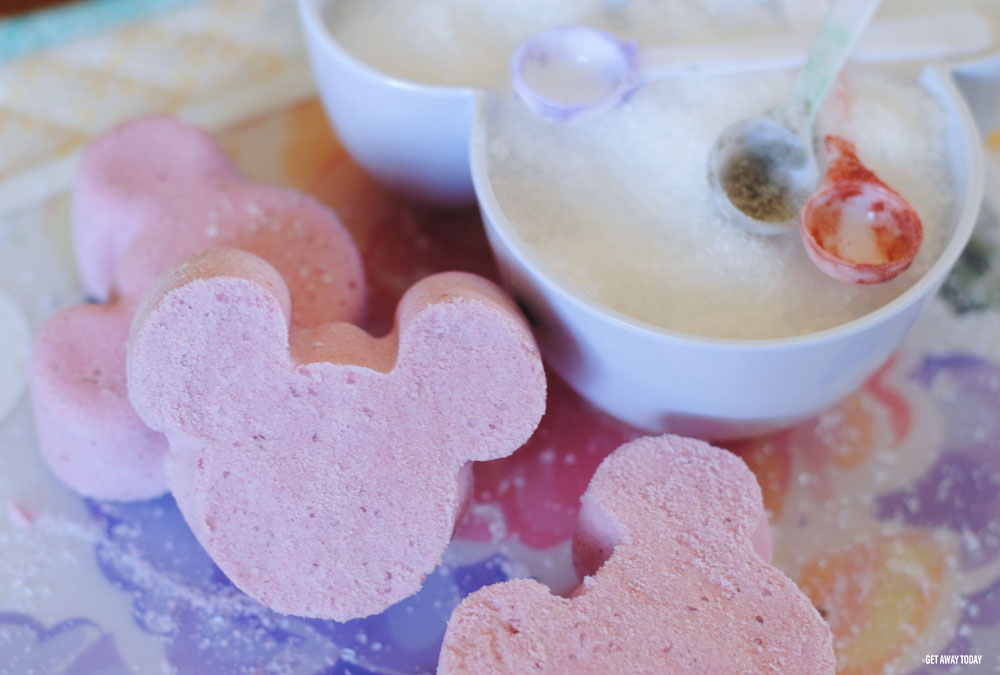 No matter how many wishes upon a star are made, a person can't spend EVERY day at Disneyland. But, you can bring a little bit of Disney magic with you wherever you go...even into the bathtub! Make bath time magical relaxing and fun with these adorable DIY Mickey Bath Bombs.
DIY Mickey Bath Bombs
Bath Bombs are so popular these days. Kids love them. Moms love them. Even Dads love a good soak with a fizzy bath bomb. They are just so fun. A typical bath bomb costs about $5-$7. Who wants to spend that kind of money on something that essentially disappears when that money could be put towards a Disney vacation instead?! Slide your extra cash into your Mickey Savings Jar and learn how to make your own homemade Mickey Bath Bombs! They are oh so cute and way more economical in the long run.
The fun thing about this project is that it can be done in a group setting like at a bridal shower for your Disney loving friends or at a Mickey Mouse themed birthday party! Make them while your kids are at school or with the whole neighborhood gang this Summer! Pick your setting and get crafting.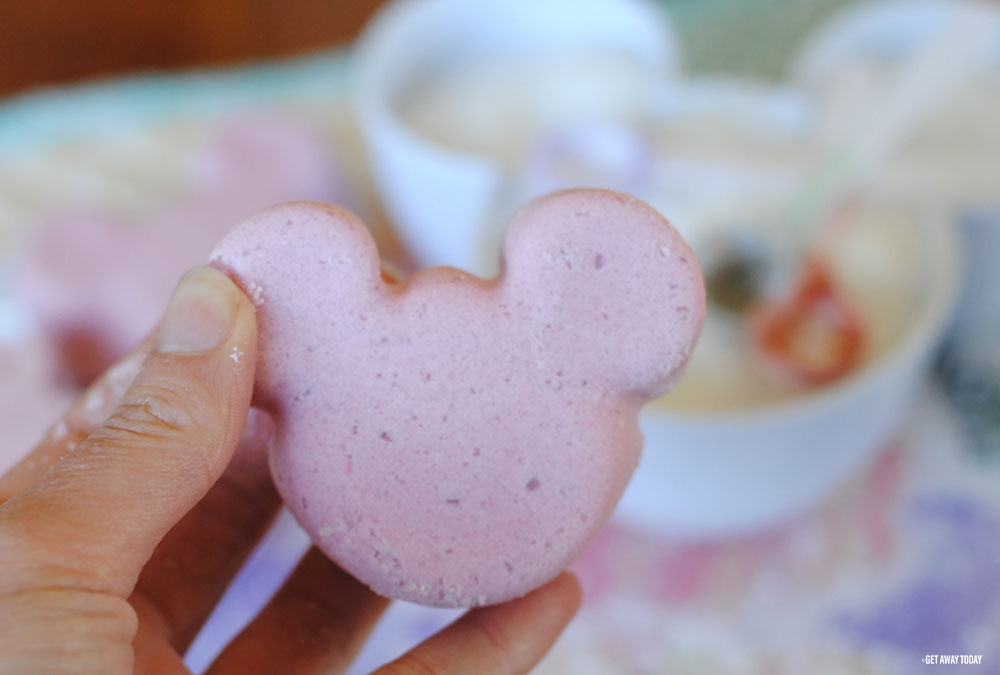 DIY Mickey Bath Bomb Recipe:
I ordered most of my ingredients right from Amazon. They were delivered with free shipping right to my doorstep. The Internet sure makes my life easy!
DIY Mickey Bath Bomb - Getting Started
Start with a large mixing bowl. Add 1 cup of baking soda to the bowl. Make sure the baking soda is fresh.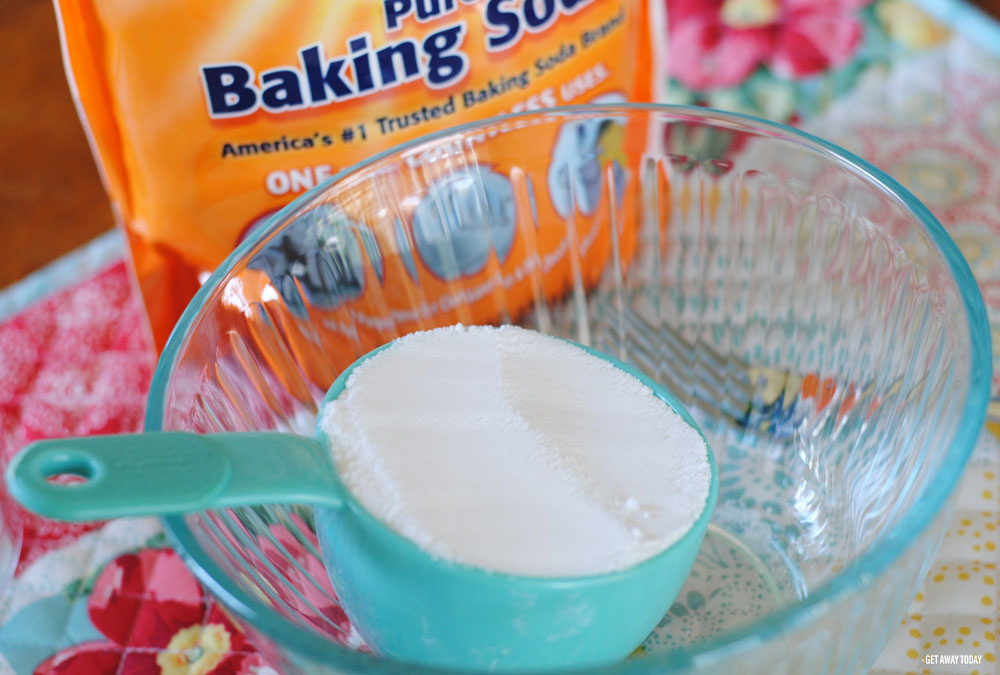 Then, add 1/2 cup citric acid. My kids sampled a taste of the citric acid and it is crazy sour! If you want to add a little fun to your bath bomb making process try a lick! Get ready to pucker.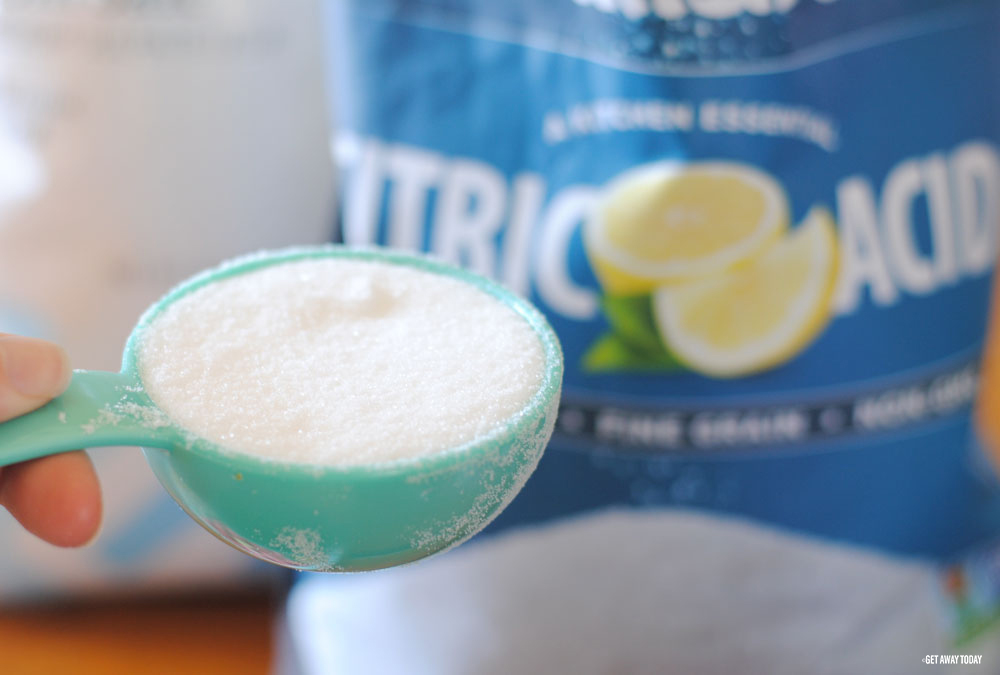 Place 1/2 cup cornstarch and 3 T Epsom salt into the bowl. Stir all of the ingredients together so they are mixed evenly.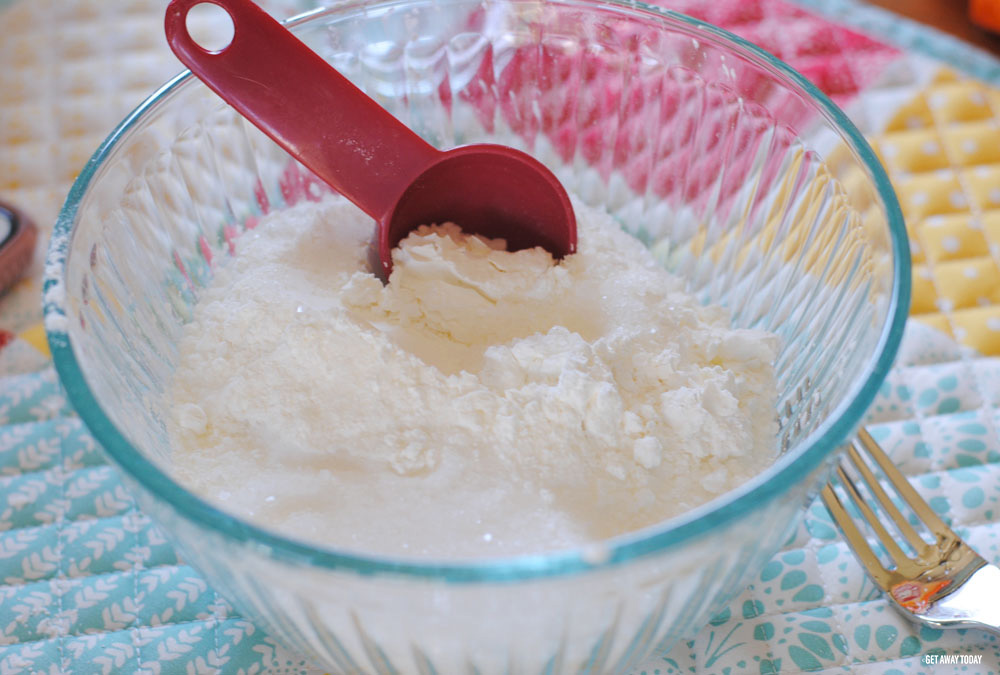 DIY Mickey Bath Bomb - Pick a Color
Now, select the color you want for the Mickey bath bomb. I chose a nice rosy pink. Pink reminds me of Minnie Mouse. She is so happy and sweet. It felt like the perfect color for my bath bombs. I ordered the cosmetic pigment powder and I totally recommend the powder if you plan to make a lot of bath bombs. It mixes in so evenly and the color is vibrant. It works better than a liquid food coloring for sure.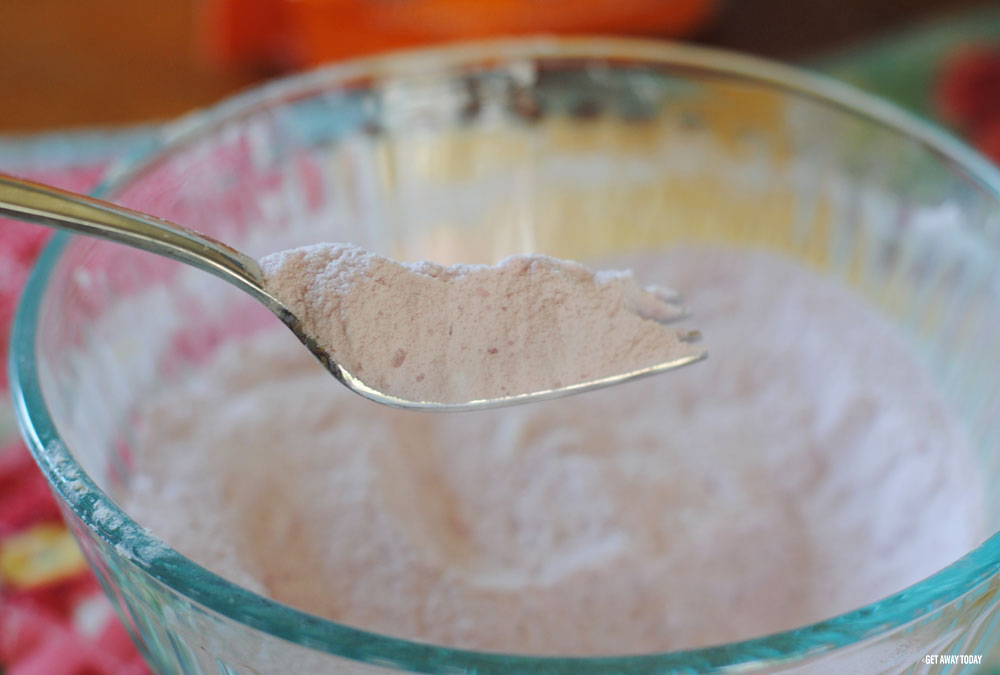 Mix the color power into the other ingredients and then set it aside for a minute. Place 3 T of coconut oil into a little dish and melt it in the microwave for about 30 seconds.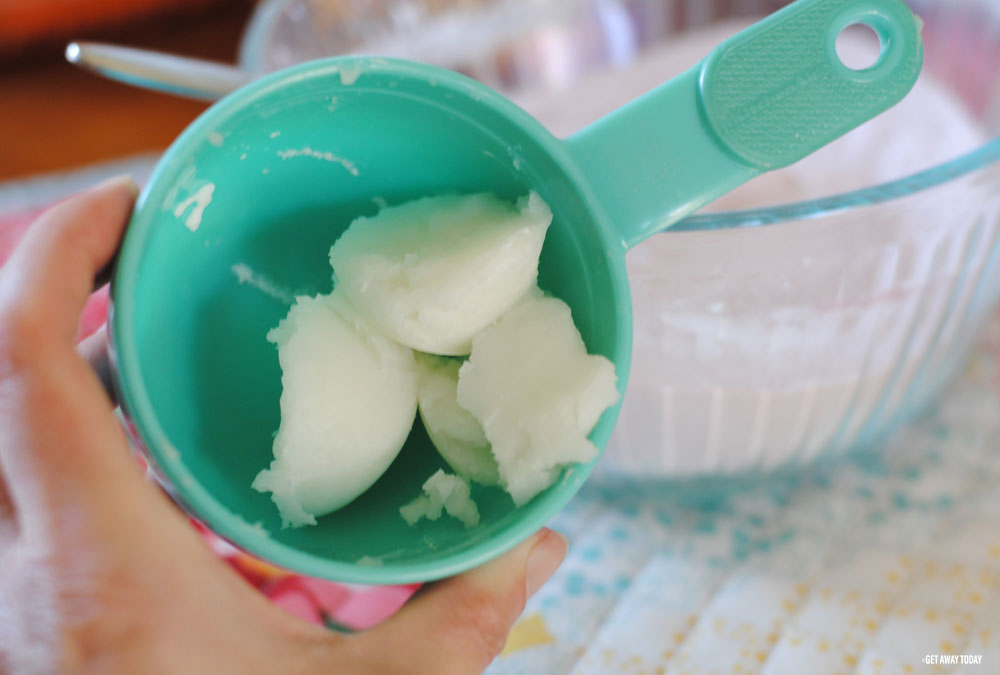 DIY Mickey Bath Bomb - Pick a Scent
Drop about 12 drops of essential oil into the melted coconut oil. You can use any scent you want. Peppermint, lavender, and lemon are kinda nice.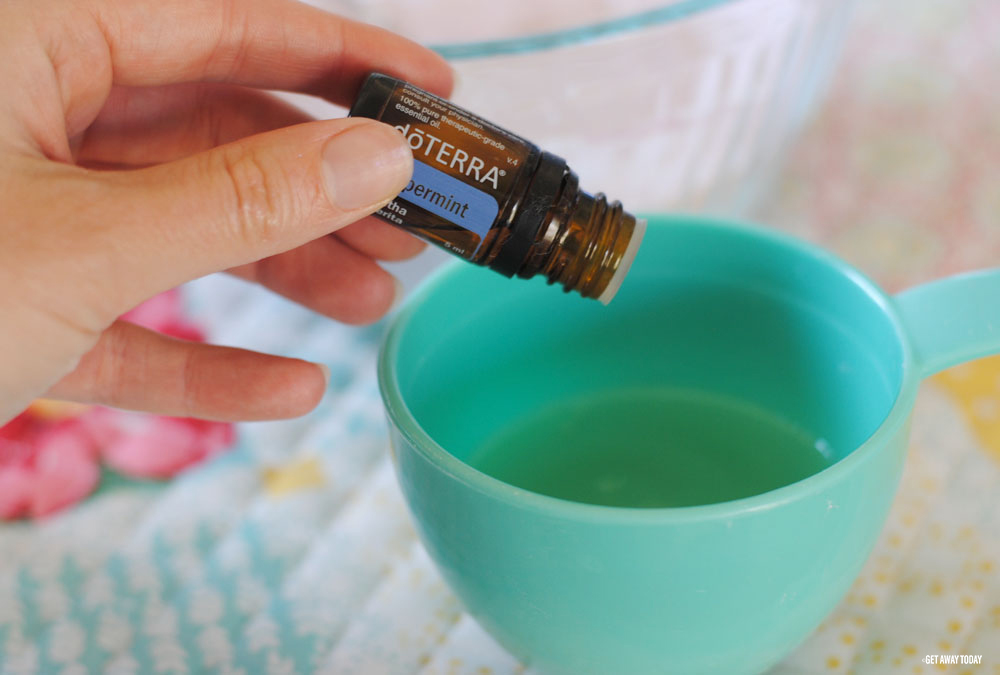 Pour the oils into the dry ingredients and mix them all together so there aren't any big clumps.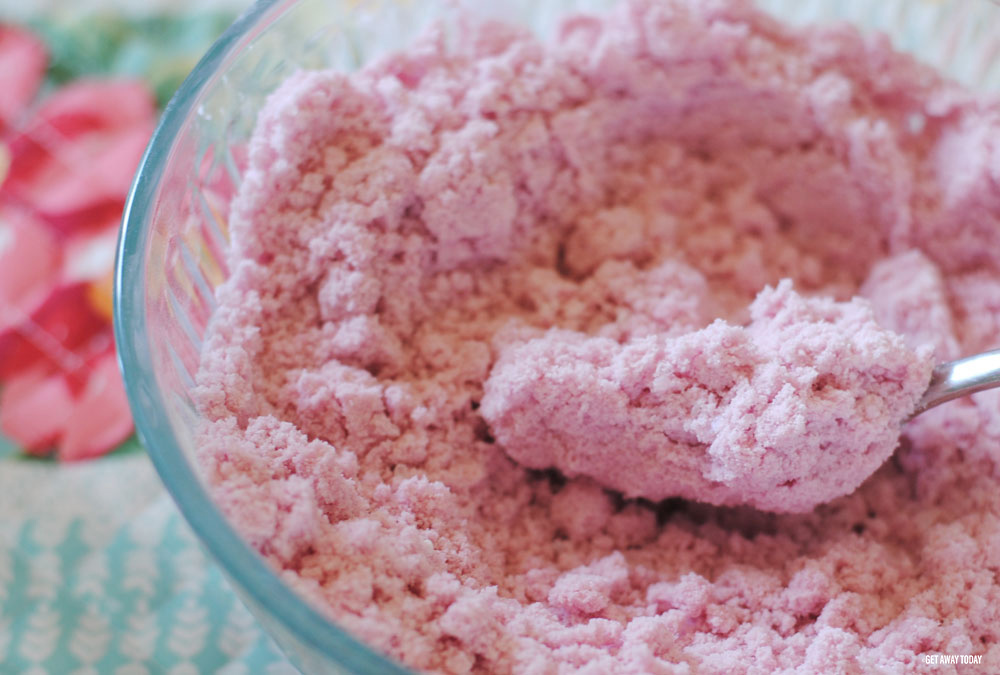 DIY Mickey Bath Bomb - Set It
Now, here is the fun part. Put Witch Hazel into a small spray bottle. Use the bottle to spritz the powder a few times. Then, stir. Spritz the powder a few more times and stir. You do not want to over wet the ingredients because the fizz will start to activate! To test if the ingredients are ready, clump a handful in your fist. If it says together without crumbling, then do not add more sprays. If it won't stick at all, add a few more sprays of the witch hazel.
DIY Mickey Bath Bomb - Shape It
Place the Disney bath bomb powder into a Mickey Mold. I got my mold from the Disney store! Depending on the size of your Mickey mold, this recipe will make four Mickey Bath Bombs. Press the powder firmly into the molds. You want it to be packed in very tight.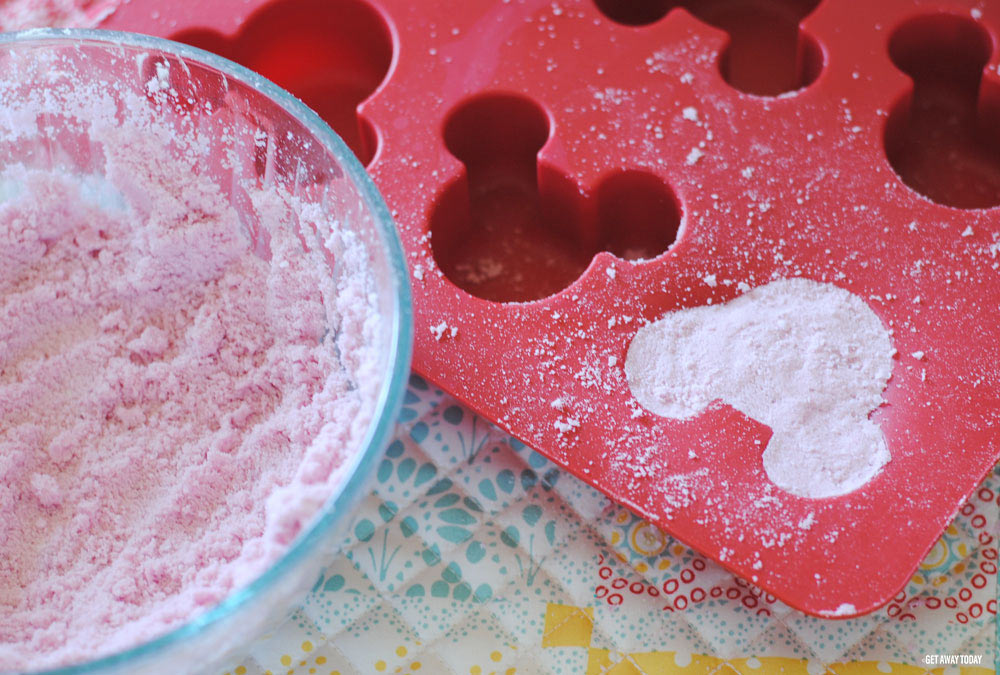 Let the Mickey Bath Bomb dry for at least 24 hours. The witch hazel evaporates and the powder will get nice and hard. When it is ready, gently press the bath bomb out of the mold.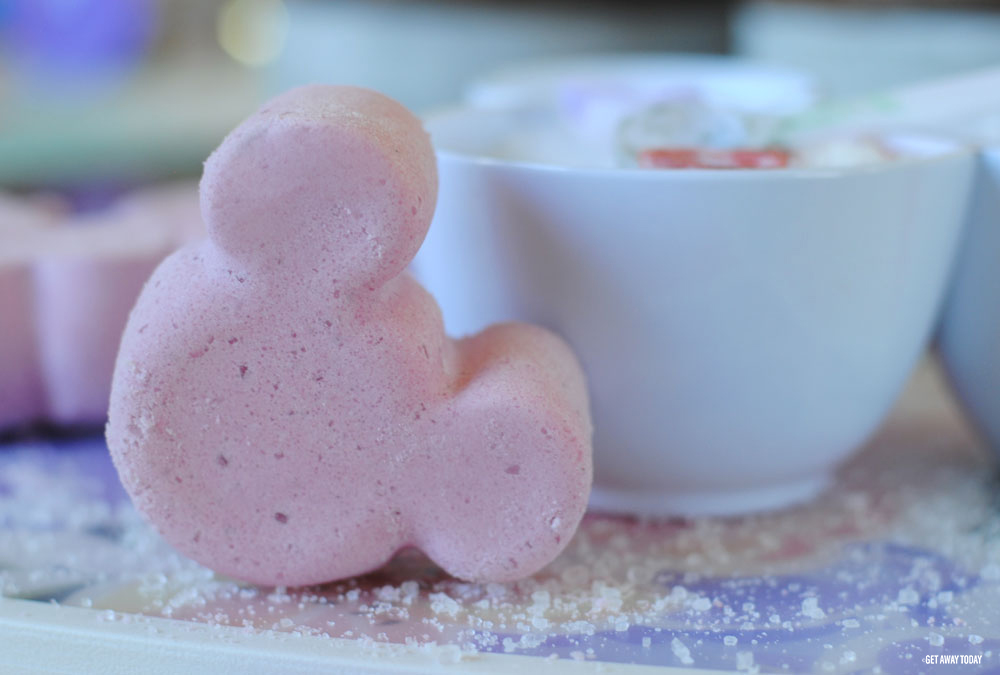 DIY Mickey Bath Bomb
Don't they look cute?! They are almost too adorable to use. But, not quite! Place your Disney Bath Bomb in a tub of water and watch it fizz and bubble. The smell is really lovely too. The pink coloring will not stain your skin or your bathtub... which is good! We don't all have little mice who sing and clean for us.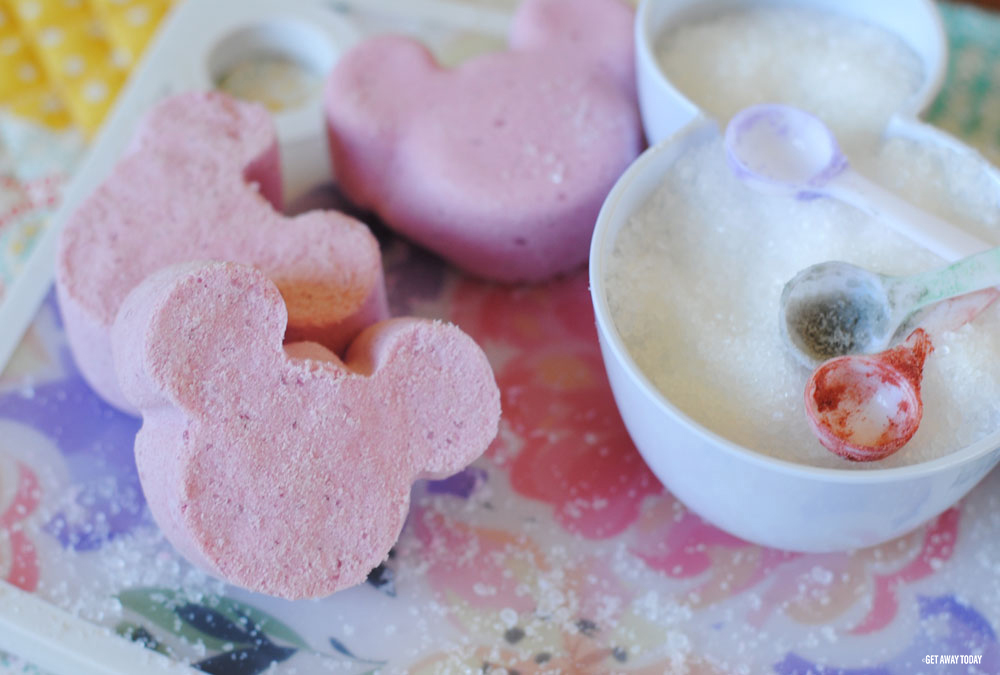 I hope you have fun making your own batch of Mickey Bath Bombs. Let me know if you have any tips and tricks to add to the instructions.
Finding Disney Magic Elsewhere
We absolutely love how Adelle makes it possible to bring the magic of Disney into our homes each day; and we also love sending families to Disneyland to experience the magic firsthand! Thanks to our friendly travel agents, planning a Disney vacation can be nearly as relaxing as a popping a Mickey bath bomb in the tub and having a warm soak. Seriously! We try to make it easy to plan your vacation, no matter where you go. Check out all our vacation packages online, or call our agents at 855-GET-AWAY.