I do not think it is possible to own too many bags. Especially if you are a mom. It seems like I pack a bag every time I leave our house. This is especially true when we are traveling as a family! This amazingly easy travel tote is the perfect bag to bring along on your next road trip. It can be used for so many things and it's so easy to make that you can make one for everyone in your family. Fill it with road trip activities, snacks and books for your journey, Then, when you get to your destination, stuff it with a towel, sunscreen, sunglasses and some snacks before you head to the pool. Use it to carry grocery items back to your room from the hotel convenience store. Beach gear, picnic supplies, jackets, diapers, souvenirs, or whatever else you need to tote around will all fit perfectly! The T-shirt Tote is easy to store because it folds down and is so compact. Want to make a few for your next vacation? It is hands down the easiest, fastest, and most earth-friendly travel tote around! It takes less than ten minutes to transform any old t-shirt from your stash into a handy travel bag. It is the perfect project for kids who are learning to sew!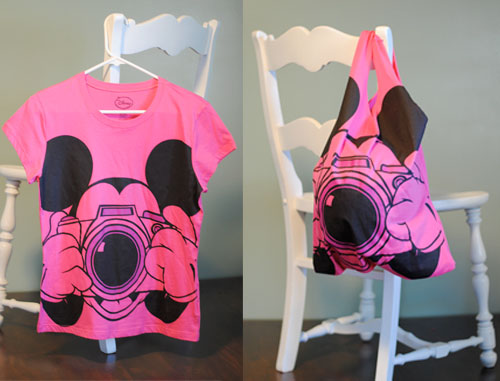 To start, round up some t-shirts that you are willing to cut. Wouldn't it be fun to use an old vacation souvenir shirt that is too small to wear anymore? I think so.

Lay the shirt flat onto a cutting board.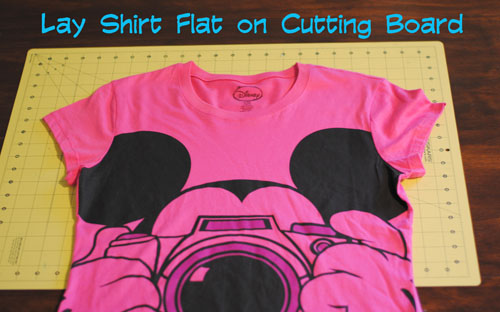 Cut off the sleeves at the seam.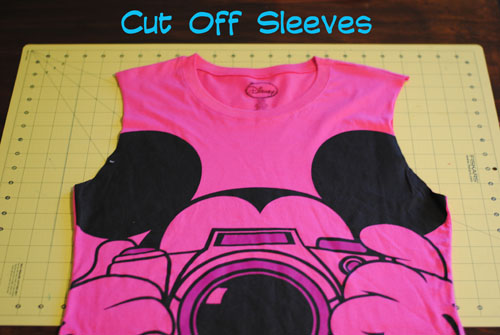 Fold the shirt in half and cut a scoop on the inside of the neckline.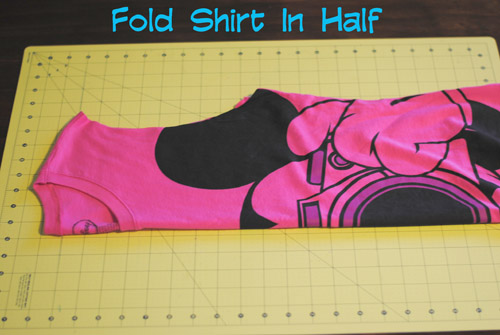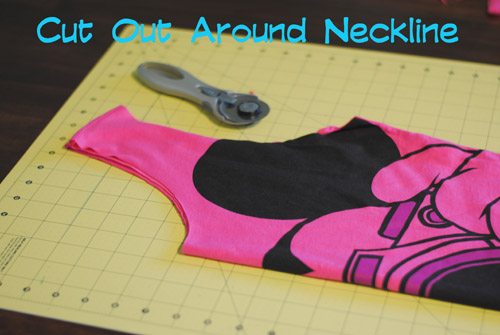 Turn the shirt inside out and sew the bottom opening closed.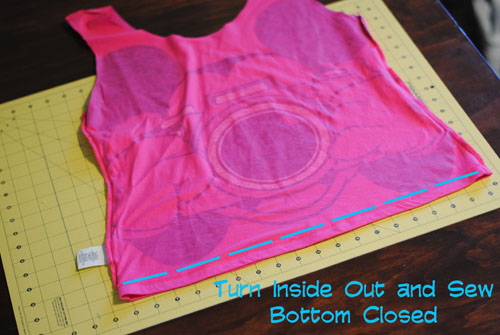 Run your seam just inside the existing one. I used a straight stitch first and then secured it with a zig zag stitch to make it stronger.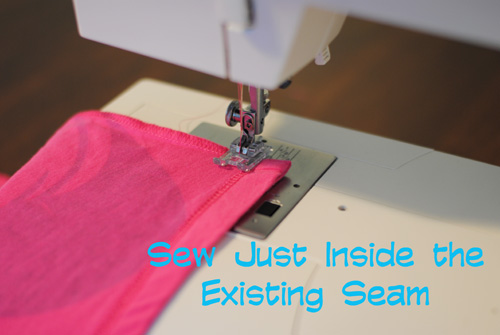 Turn it right side out and you are done! Really. It is that easy. Make one or, better yet, make one for everybody. Your travelers will love having their own tote for the road!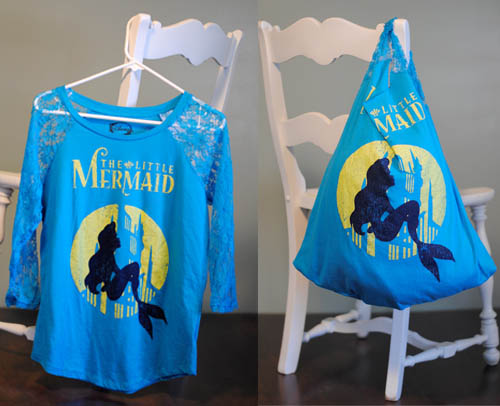 Let us help you plan your next road trip to the Disneyland Resort! Book online or call our Disney Experts at 855-GET-AWAY.


Check out these other articles:

Free Disneyland Road Trip Map Printables
Road Trip Trick for Happy Kids
Vacation Road Trip Snacks