Disneyland is one of the most magical places on Earth. This year it even sparkles! With the 60th Anniversary Diamond Celebration in full force, the entire park has been bedazzled. The night sky shines with a brand new Disneyland Forever fireworks show, the Paint the Night Parade glows with millions of colorful lights, and Sleeping Beauty's Castle is covered in sparkling jewels. There has never been a more magical and exciting time to visit Disneyland.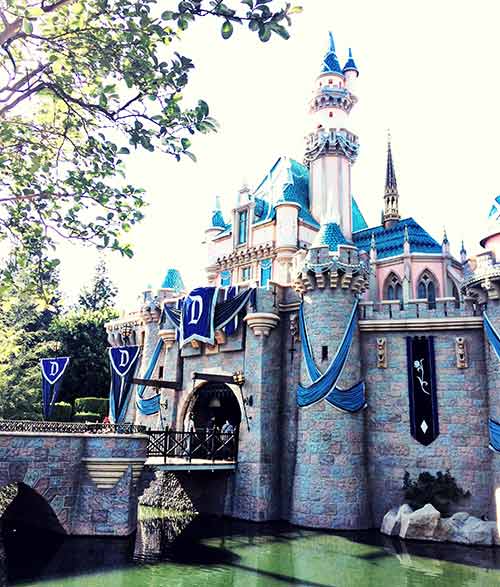 One of the best things about Disneyland is that being part of their celebrations is a totally immersive experience. When you enter the park, a transformation takes place. You feel like you are in a whole new world and a part of the adventure. Upbeat festive music guides you along Main Street. It is not uncommon to feel the need to skip along the cobblestone road leading you through the shops. Sweet bakery smells fill the air. You can visit with a princess, or shrink down to meet the fairies at Pixie Hollow. You may get called up on stage to fight Darth Vader or find yourself eating breakfast with Minnie Mouse. Walt Disney created a place where visitors become part of the fairy tale. It is not hard to see why many consider it the Happiest Place on Earth.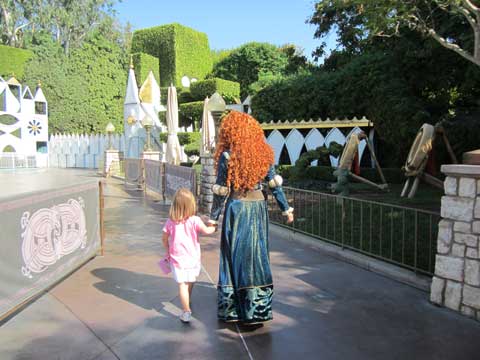 The Diamond Celebration adds an extra touch to all the classic Disneyland experiences. The parades are brighter, the fireworks bigger, and the decorations are simply spectacular.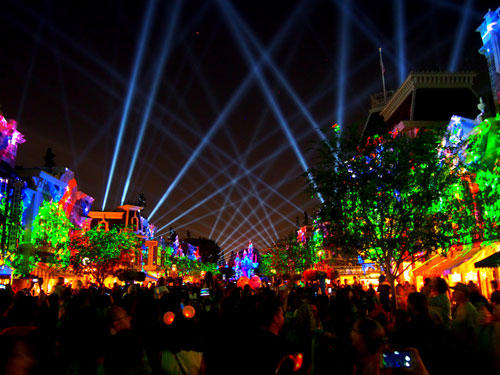 Photo credit: Stephanie Curtis

Spending several days at the sparkling Disneyland Resort definitely leaves a mark. Guests will not leave the Diamond Celebration without a twinkle in their eye and a sprinkle of diamond dust on their hearts.

We thought it would be fun to create a printable to help our readers remember their own Disney Diamond Celebration experiences and, more importantly, to help them remember to keep that magic alive in their hearts forever... Don't let anyone dull your sparkle. We've put together a couple of versions so you can choose the one you like best.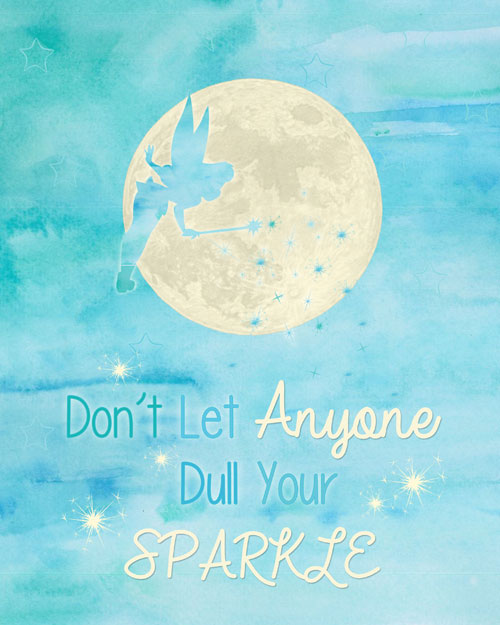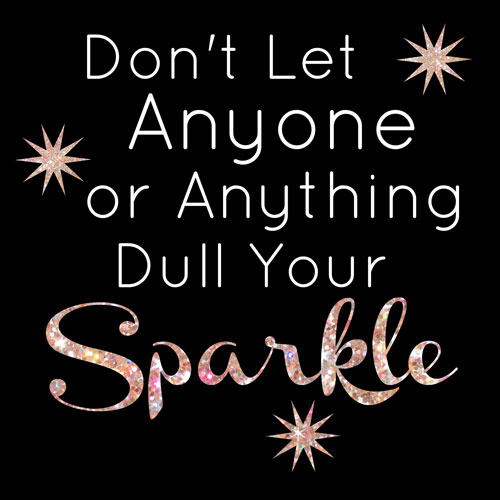 You can download these images to print as photos, or use it as the wallpaper for your phone.
I love having the constant reminder to keep my sparkle alive. Of course we'd love for you to bring more sparkle into your life with a Disneyland Diamond Celebration vacation. You can book any of our Disneyland packages online, or talk to any of our Disney Experts at 855-GET-AWAY.
Check out these other great articles: