Do you ever find yourself dreaming of Disneyland? I sure do. There isn't a happier place on Earth to be. My family is going to Disneyland soon, and I was thinking of ways to make bedtime go smoothly at the hotel. What would make them excited to hop into bed at night? I decided to sew them each a Disney Sleep Mask. The masks block out light and make sleeping fun. They can be used while traveling in the car, in a plane and in your hotel at night. My kids are already excited to give them a try. Each mask only takes a few minutes to create and is very easy to sew.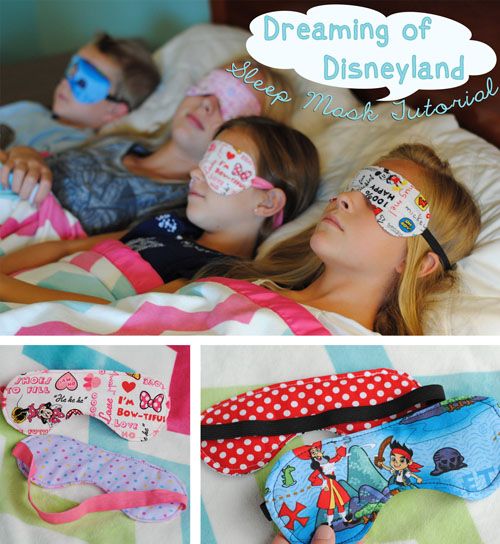 For each mask, you will need:

Two Coordinating Disney Fabric Pieces (about 9 x 5 inches)
11 Inches of Elastic
Quilt Batting (about 9x5 inches)
Basic Sewing Supplies
Sleep Mask Pattern

To start, lay the pattern on the fabric pieces and secure it in place with a pin. Make sure your fabric is layered with the right sides facing towards each other.




Cut out the sleep mask.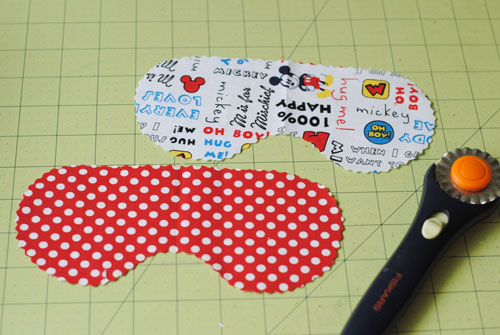 Cut a piece of elastic to measure 11 inches. Pin it onto the right side of the back piece of the sleep mask. On mine, the red polka dots were the back and the Mickey Mouse pattern was the front. I pinned it to the red polka dot fabric. It should be placed just above the center of the mask.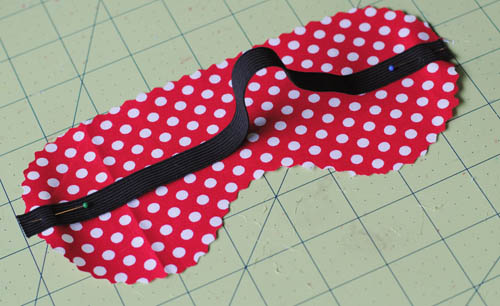 Lay the top piece of mask fabric onto the bottom one, with their right sides together, and then place them both onto the quilt batting square. Pin it in place poking your pins so that the pointed end is directed to the outside edge and the ball is towards the middle.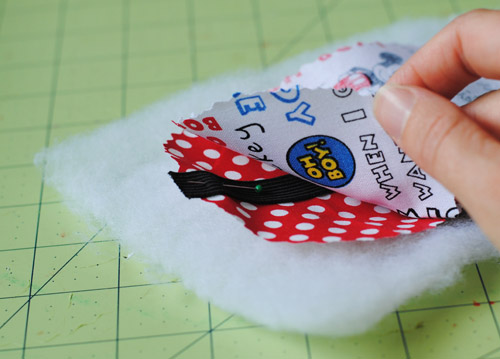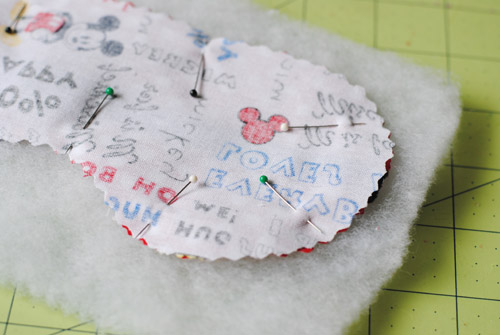 Sew around the sleep mask using a 1/2 inch seam. Be sure to leave an opening so that you can turn your project right side out.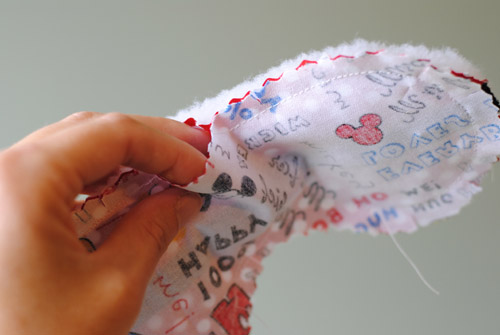 Cut away the excess batting. Carefully, reach your fingers in the opening and pull out the two pins that are holding the elastic in place. Then, turn the mask right side out.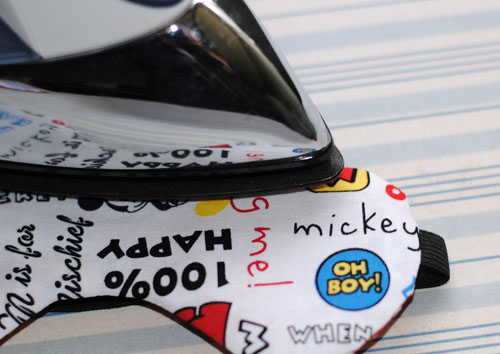 Poke all of the edges out and then press it with a hot iron so the edges lay flat. Sew around the outer edge of the mask, closing the hole and reinforcing the shape.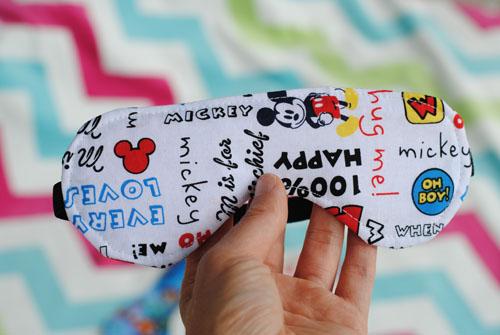 You are done! Now, your kids can have sweet dreams of Disneyland and you can rest easy knowing that vacation bedtime will be a snap.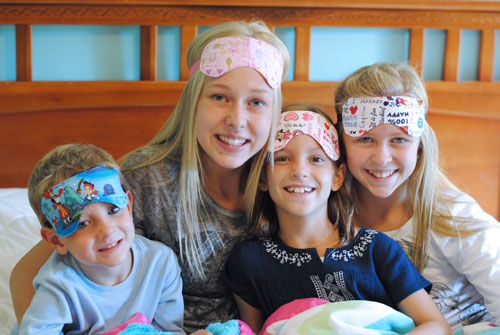 You'll also have sweet dreams knowing that Get Away Today helped you get the best deal with any of our Disneyland packages. Our 3rd, 4th and 5th night free Anaheim area hotel offers, discount Disneyland tickets and extra exclusives make your vacation as affordable as possible. Book your next Disneyland vacation online, or call our Disney Experts at 855-GET-AWAY!


Check out these other great articles:

Pixie Dust Backpack Bangle
2015 Disney Vacation Spotlights
Disneyland Resort Updates
Disneyland Vacation Countdown Chain