"My family and I just returned from our first
trip to Disneyland
. We had a great trip and highly recommend Getawaytotday.com. Everything worked out perfect, the shuttle to and from the airport was fantastic as well as the shuttle service to and from the park. We will definitely use getawaytoday.com again !!!!!!
B. Nelson"
"Thank you Get Away Today for making our vacation perfect. We got a great price for our hotel room and it was a perfect location. My four year old daughter had so much fun at Disneyland with her twin best friends and the smile on her face is priceless. I will use Get Away Today again and again for my vacation needs.
-Cara"
"We had a great time at Disneyland and Getaway Today made everything so easy. Thanks for a great trip!!
-The Gilberts"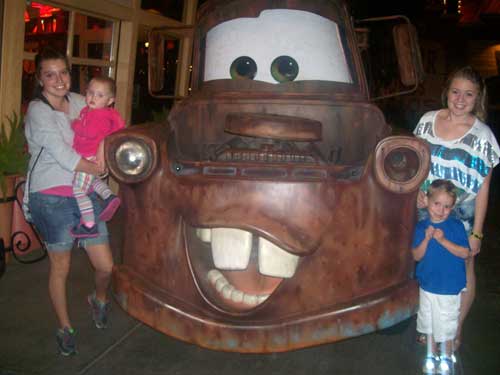 "This was my first experience using www.getawaytoday.com to plan a vacation. I am impressed and will definitely use your service to plan and book future vacations. Thanks for making everything so easy. I love how the tax is already included in the purchase price we see online, so there are no surprises at checkout.
We stayed at the
Holiday Inn
(on S Manchester) in Anaheim. The hotel was great. The hotel has a restaurant, game room, and Mickey Mouse shaped pool. There's also a gift shop. Also, by booking through getawaytoday's site, free breakfast is included at no additional charge. Our hotel stay was EXCELLENT! Staff was friendly and helpful, rooms were clean, and the food was great.
Thanks Getawaytoday! You truly are the vacation experts.
-S. Mower"
"The trip was wonderful. Booking through Get Away Today was the best! Our hotel was great. Very clean and the staff was so accommodating. I will definitely use you again. Thanks for a special time.
-Karen F."
"I had an awesome time the 3 days my family was at
Disneyland
and can't wait to go back again! Getawaytoday made it very easy to plan the whole vacation.
-Ashley V."

Check out these other Get Away Today guest experiences:
The Best Prices + the Best Service = the Best Vacations!
Disneyland Vacations: It's the Little Things That Count
A Great Disneyland Vacation Every Step of the Way
Praise for Get Away Today's Payment Plans