Free Disney Incredibles T-shirt design for your family Disney trip. Make magical memories at Disneyland with these "Incredible Day at Disney" shirts.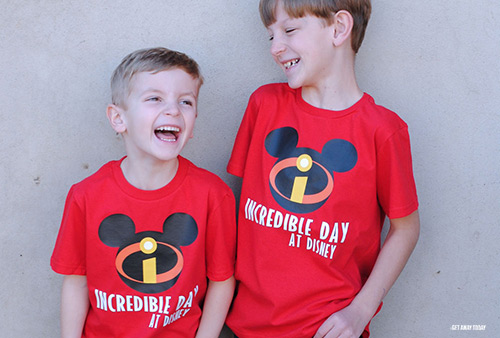 Every day at the Disneyland Resort is incredible. This summer things are getting even more incredible with the grand opening of Avengers Campus at Disney California Adventure Park
Speaking of super...we all know that part of being SUPER is having the right outfit. Just ask Edna Mode. This family friendly Disney Incredibles T-shirt is simple, elegant and bold. It is definitely fit for all the super heroes in your family. And, no worries, there isn't a single cape involved.
Free Disney Incredibles T-Shirt Design
Dress your family for all of the Pixar fun in these matching Disney Incredibles T-shirts. I love how coordinating group Disney attire makes vacation photos so memorable and festive. If you're heading to Disneyland after Pixar Pier has opened, make sure to grab a few pictures in your matching shirts with Mr. and Mrs. Incredible. I'm sure they'll love being a part of your incredible day at Disney!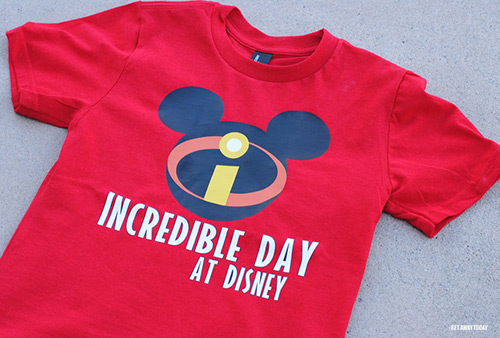 This Incredibles Disney Vacation Shirt design is free to download. Download the file to your computer and then feel free to upload it to your favorite screen printing company.
Supplies for Making Your Own T-Shirts
Free Disney Incredibles T-Shirt Design - Tutorial
Select a red shirt for everyone in your family and try to get as close to the color of the Incredibles' super suits as you can. Then take the shirts and design to your local print shop. You'll be amazed at how quickly they can finish them – like magic! The shirts I had printed were less than $15 each to create, even considering the cost of the shirts themselves. The best part is that most print shops will give you a discount if you are making a lot of shirts. So, get the whole family included on the matching shirt action!
If you have a vinyl cutting machine like the Cricut or Silhouette, you could easily create these shirts with vinyl. Just upload the image a few times and create separate cutting instructions for each one. If you have experience with making vinyl shirts and extra vinyl on hand, this may make the project even less expensive. Either way, these shirts are super and perfect for a Pixar-fueled vacation.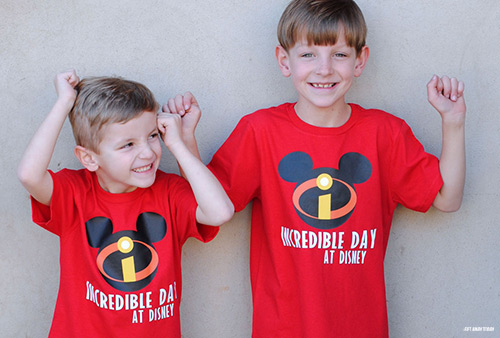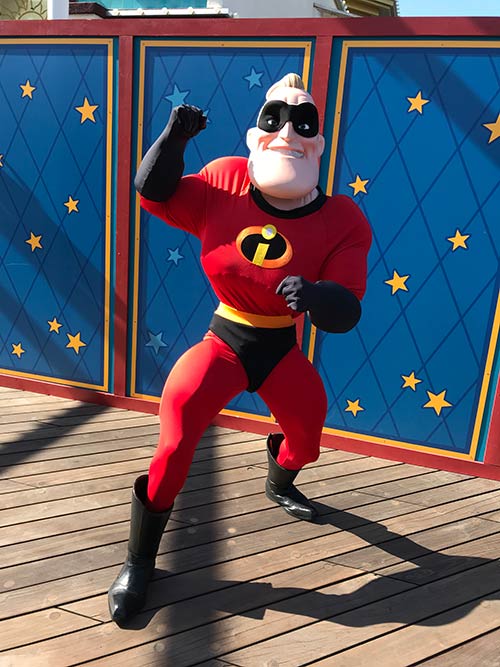 If saving the world while looking good is important to you, you won't want to miss visiting the Disneyland Resort this summer. Especially when you can save your wallet by booking with Get Away Today! Our reduced hotel rates, discount Disneyland tickets and expert tips will save you the most when planning your Disney vacation. Book online now or give our travel heroes a call at 855-GET-AWAY.

Check out more Pixar Pier and Pixar Fest information: