Disney has perfected the art of creating magic on screen and in the parks. The new Cinderella movie is a perfect example--full of excitement, romance, goodness and beauty. My girls and I were so excited to see all of the beautiful costumes and of course, real glass slippers! Everyone, young and old, will be thoroughly entertained with this enchanting production. My favorite element of the movie is that kindness is the key to unlocking magic. I felt like it was the perfect message for my own little princesses to take home into their lives. If we are kind, we experience magical things.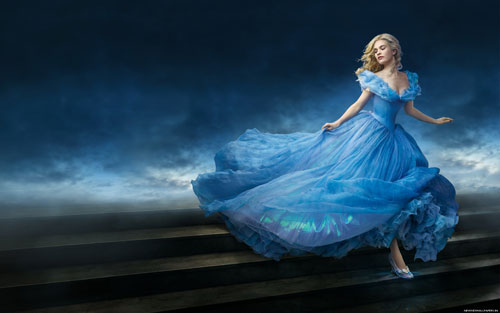 Photo courtesy of Disney

I created two printable posters (Magic, Have Courage) to display as a reminder of the beautiful message of the film. You can print them and hang them up in your home. Or you could even download the file to use as the screen saver on your phone or ipod.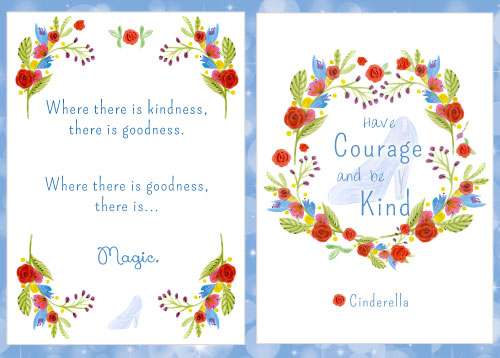 Cinderella is one of the most iconic princesses of all time. This new version of her story only adds to her charm. There are several places to meet the real Cinderella at Disneyland and California Adventure. You can find her, along with other princess friends, at the Fantasy Faire in Fantasyland. Meet and greet the princesses and watch short live productions of their stories at the Royal Hall. The moment your child hugs her favorite princess is truly magical. Have a tissue handy or you might have to borrow a handkerchief from Prince Charming.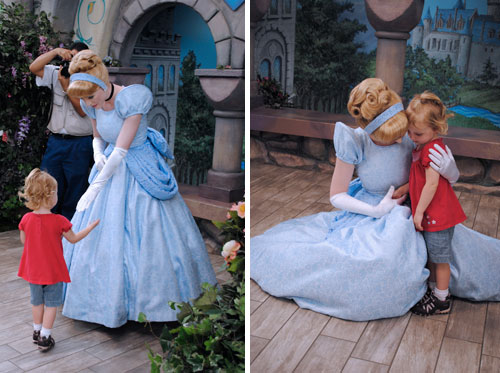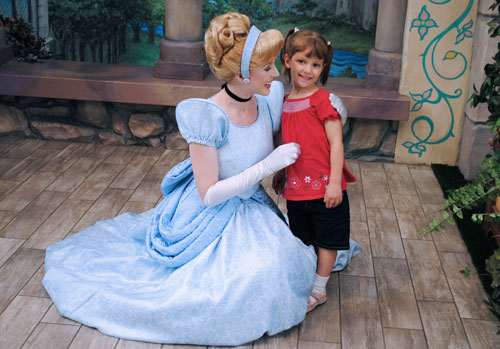 For a more personal interaction with Cinderella, be sure to dine at Ariel's Grotto in California Adventure Park. All of the Character Dining experiences are a lot of fun, but Ariel's Grotto is my favorite! The food, of course, is excellent. The quality is superb and the presentation is over the top. It is a wonderful dining experience for the whole family. The waiters treat each guest like royalty. The food isn't even the best part though. The special guests are! During your meal, the Disney Princesses personally come to visit your table. You can take pictures with them and visit one-on-one without feeling rushed. Cinderella is almost always one of the visiting princesses. Dreams do come true at Ariel's Grotto!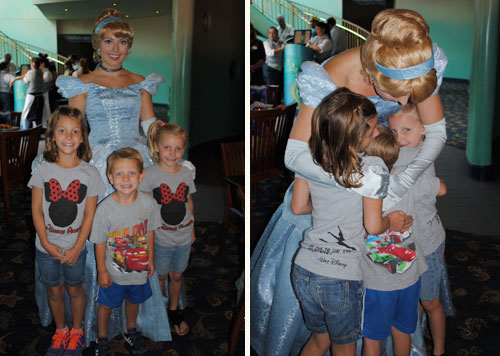 Cinderella has transcended the test of time and continued to inspire adults and kids of all ages. There are so many lessons that can be learned from this magical princess and her kindness. Cinderella, the highly popular new film, should be a must see for your whole family. Be sure to hang up your Magic and Have Courage printables to keep the Disney magic alive at home. Then when you meet the real Cinderella in Disneyland, you can show her all you have learned about courage and kindness. Get Away Today would love to help you experience the magic of these princesses and their stories you can only find at Disneyland. Book any of our discount Disneyland packages online or call our travel experts at 855-GET-AWAY.

Check out these other great articles: