Get Away Today just won Best of State for the sixth year in a row! We were so excited about this achievement that we wanted to share what exactly it means. And of course, thank everyone who made it possible - especially you, our wonderful guests who allow us to be a small part of your vacation memories!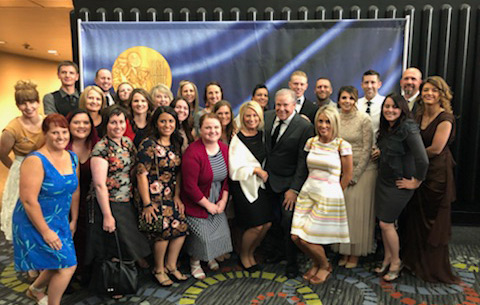 First off, what exactly is Best of State? Best of State highlights the best of the best across various business categories in Utah each year. The categories include Arts & Entertainment, Science & Technology, Community Development, Production & Manufacturing, Sports & Recreation, Merchandising & Consumer Serves, Education, Business Services, Dining Establishments, and of course, Hospitality, Travel & Tourism.
Businesses apply to their division and are then judged by the Best of State's Legacy Council. The Legacy Council is comprised of business and community leaders who hold supporting the achievement and community of Utah companies to the highest regard. These individuals then judge each participant based on their overall excellence, creativity and community involvement. Those who shine above the rest are selected as winners within their specific division.
Get Away Today has won Best of State Travel Agency within the Hospitality, Travel & Tourism group six years in a row now. This accomplishment gets better and better every year. We feel like it shows that even as the industry is growing and changing, so are we.
We couldn't be more thankful for our phenomenal owners, Chuck and Julie Smith. They founded Get Away Today 28 years ago and we are eternally grateful. They are true leaders. We are also so grateful for our executive team, management staff, as well as the amazing employees they nurture to provide the best service. Get Away Today truly focuses on leading with love and doing our best to not only make vacations affordable, but memorable as well.
Which leads us to our biggest thank you of all - YOU! We couldn't win Best of State again and again without our wonderful guests who travel with us time and time again. In fact, we were blown away by the response on our Facebook page last night. We posted that our offices would be closing early in order for our staff to attend the Best of State Gala. Here are just a few of the comments we received:
"Congratulations! You guys are awesome, well deserved!" - Liliana B.
"So well deserved! I am honored to be partnered with you." - Casey S.
"Congrats everyone!!! You are amazing!" - Embassy Suites Hotel Anaheim South
"Congrats Get Away Today. You deserve it. You are so amazing. We have used you lots when we book our fun vacations. And you have always been wonderful." - Julie B.
"Congrats Get Away Today! Totally deserved!!! We love Get Away Today and have been booking with you guys for many years - 35 days and counting till our Disneyland vacation!" - Kelly B.
"This is the greatest company and SO deserves this award! Congrats!!" - Holly M.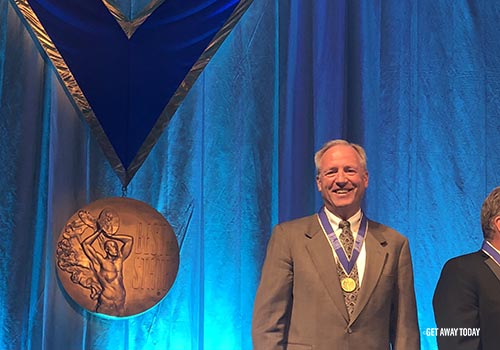 Do you have tears in your eyes? Because we sure do! So thank you again to everyone who makes winning Best of State possible. You mean the world to us and we can't wait to help you with all your future vacation plans. You can find all our destinations online or by giving one of our travel experts a call at 855-GET-AWAY. Thanks again for letting us be even the smallest part of your vacations!