The beach is one of nature's most entertaining playgrounds. Playing in the sand is fun for all ages. If you want to add an extra element of fun to your day at the beach this summer, bring along some golden nuggets! Spread them around your sandy spot and let your little ones prospect for gold like real California Miners.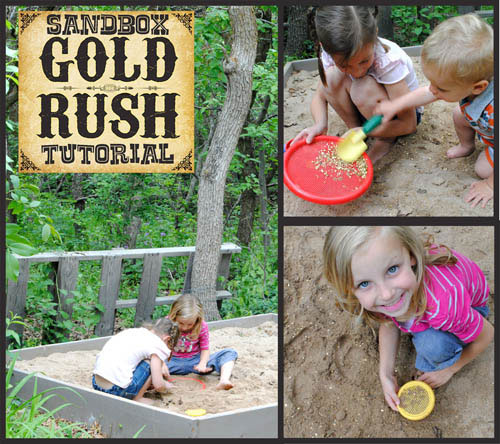 You can let them trade in their gold nuggets for a souvenir at their favorite shop or to buy a cool treat after your day in the sun.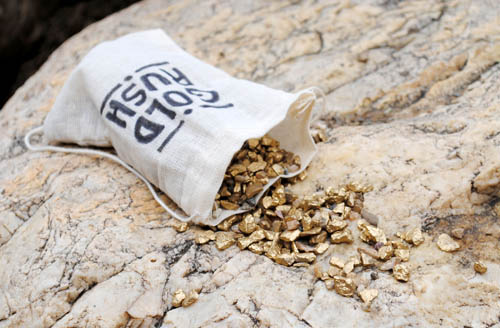 It is easy to turn ordinary rocks into golden nuggets. Here are affiliate links to all you need to transform your beach vacation into a mining adventure: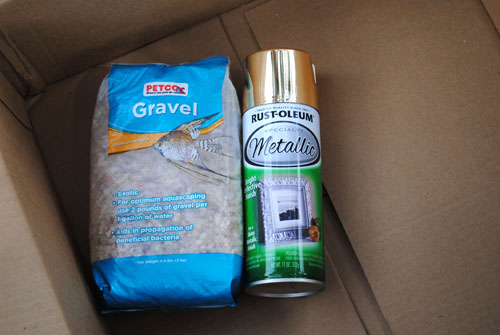 Pour your gravel into a cardboard box. Try to find a box that is big enough that you can spread the rocks out so they are in one thin layer. Spray the rocks with metallic gold spray paint.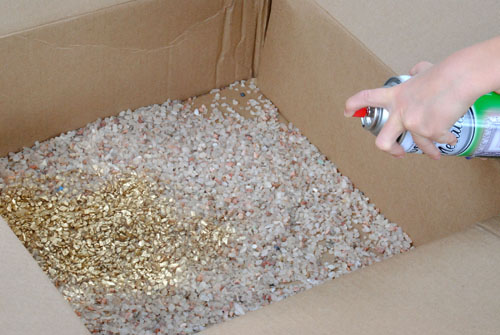 Let the paint dry for a few minutes. Shake the box so the rocks turn. Spray them again. Continue shaking and spraying the rocks until all of the sides are covered with the gold paint. It will take about 10-12 coats of paint.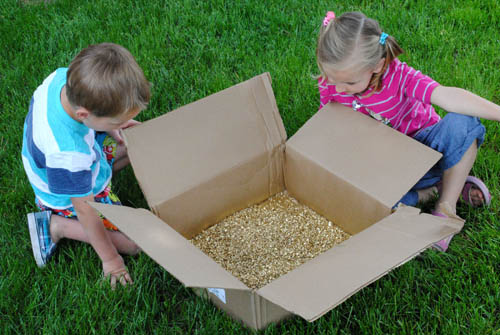 When your gold is dry, it is ready! You can take it to the beach or use it in your own backyard sandbox after your vacation is over to keep your beach vacation memory alive.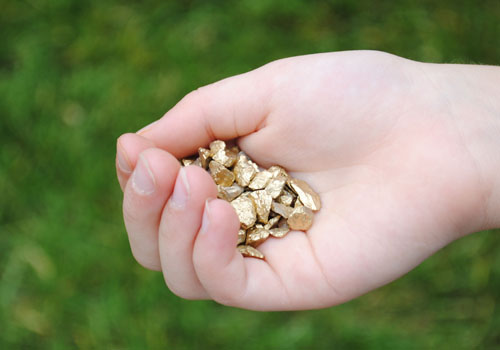 Spread the gold rocks around a small area of sand. Let your kids sift through the sand with their sand toy sifters - we loved this set from Amazon - it was a great price and had everything we needed. The sand should fall through the cracks and leave the shiny nuggets behind.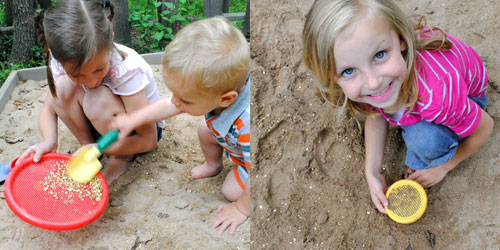 I found some tiny muslin bags on Amazon for the kids to store their treasure in. I also loved the burlap bags. There were quite a few choices. We decorated the front of our bags with a Sharpie. Your little miners will feel like they hit the jackpot when they fill their bag with gold.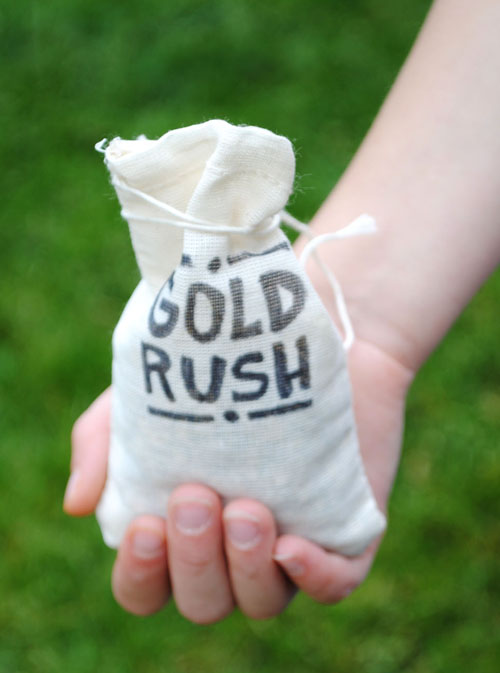 Happy prospecting! We'd love to help your family plan your perfect beach vacation. Whether it's to Huntington Beach, San Diego, Carlsbad, Hawaii, Mexico or beyond, we'll find you the best deal at the best beaches. Book online or call our vacation experts at 855-GET-AWAY.


Check out these other great articles:

Easy DIY Beach Tent
Best Beach Tips for Families
Huntington Beach: The Perfect Beach Vacation
Stay and Play on Mission Bay